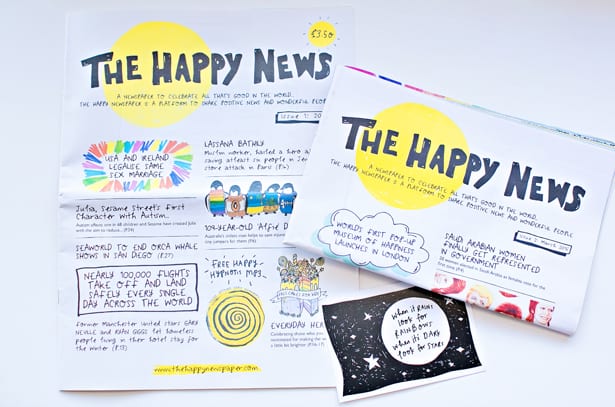 Have you heard of The Happy Newspaper? This cheerful publication is a love of labor designed, illustrated and printed by UK based creator of happy things, Emily Coxhead.
Emily dreamt up the idea for The Happy Newspaper in December 2015 which she launched in a successful Kickstarter campaign that reached its goal in just two days. The mission was simple: publish a newspaper to share "positive news and wonderful people" all around the globe.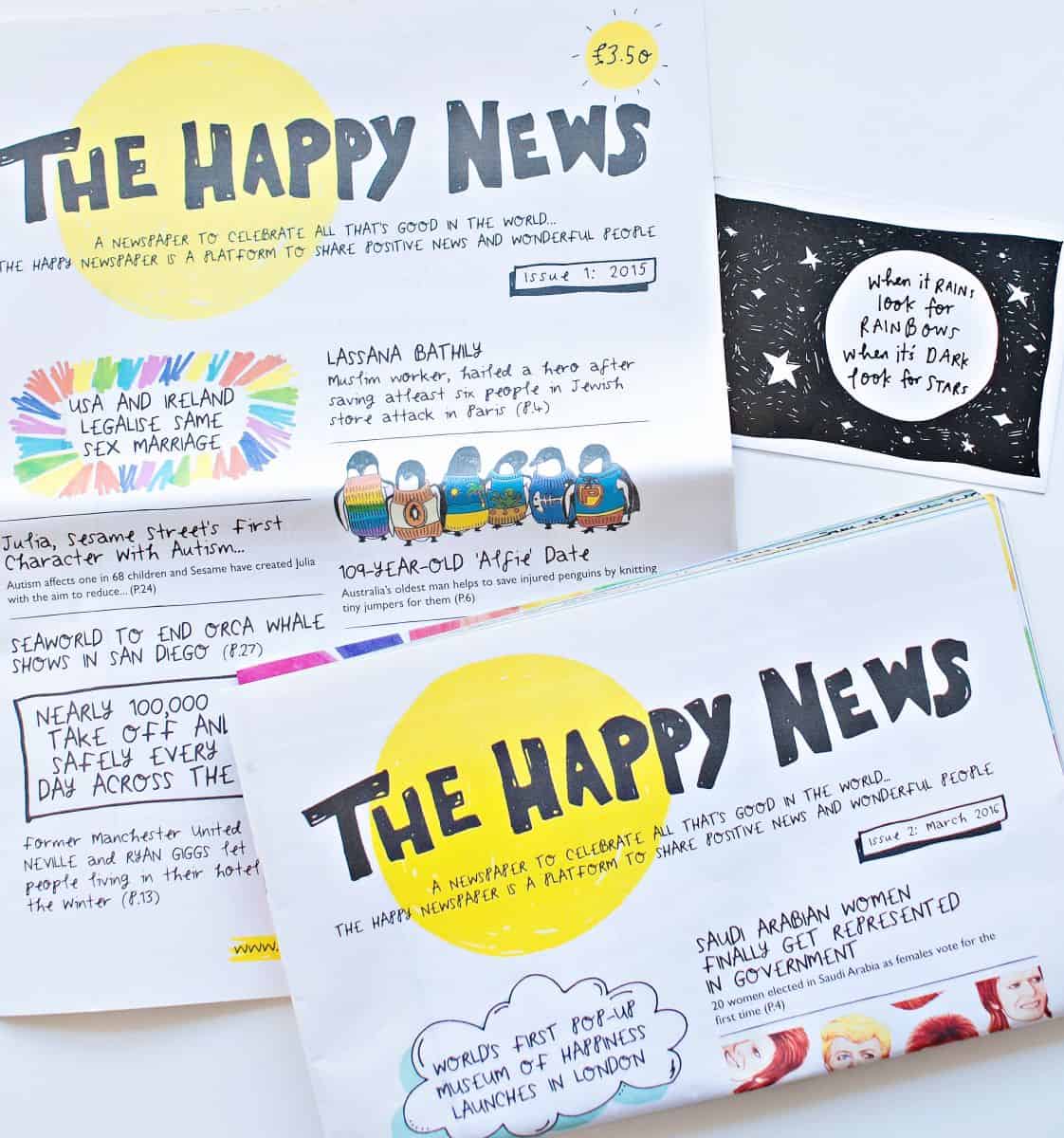 The first issue was a special edition highlighting inspiring news in 2015. Now subsequent issues are printed quarterly.
These are in fact, real news story, illustrated and written in whimsical happy fashion by Emily and her team of contributors.
The newspaper also highlights "Everyday Heroes" a section dedicated to people or organizations people can personally nominate to share in future issues.
We talked to Emily about her passion for The Happy Newspaper and she tells us:
I wanted to create something that could be a platform to celebrate all that's good in the world, remind people just how much good stuff happens on a day-to-day basis, we just don't hear about it! After everything that we've seen in the news and media over the past few months, the newspaper has become a bit of a shining light in what seems to be a very dark time, it's a way of hopefully restoring a few people's faith in humanity. I decided to create it as a newspaper format because it's not typically what you would expect from a 'newspaper' and rather that it being a 'throw away' publication I hope it's one that people will want to keep and look at time and time again, OR pass it on to somebody else – which seems to be what a lot of people have done – Which is amazing. We need more happy!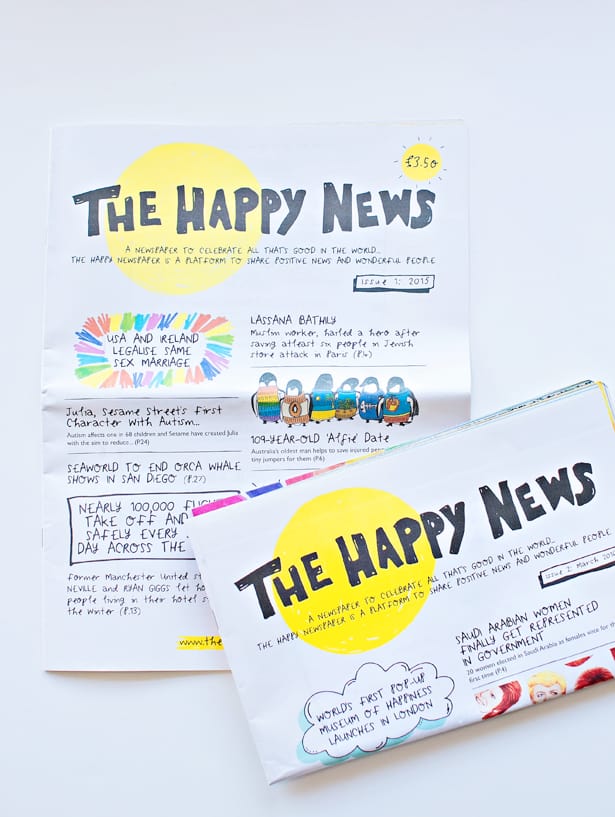 I was so enamored with The Happy Newspaper that I immediately had to purchase a few issues to share with friends and my children. You can purchase single copies or via subscription here. So far the extra-large first edition covering 2015 news is still available as well as quarterly issues #2 and #3.
You'll most likely do a happy dance upon getting your first copy (as I did). I've been reading sections at a time during bedtime with the kids and it's been a wonderful way to talk about positive things that are happening in the world. With recent current events highlighting devastating news, it's reassuring to know that there's hope we can focus on. It's important to share these happy moments with children!
Find out more about The Happy Newspaper and purchase here.