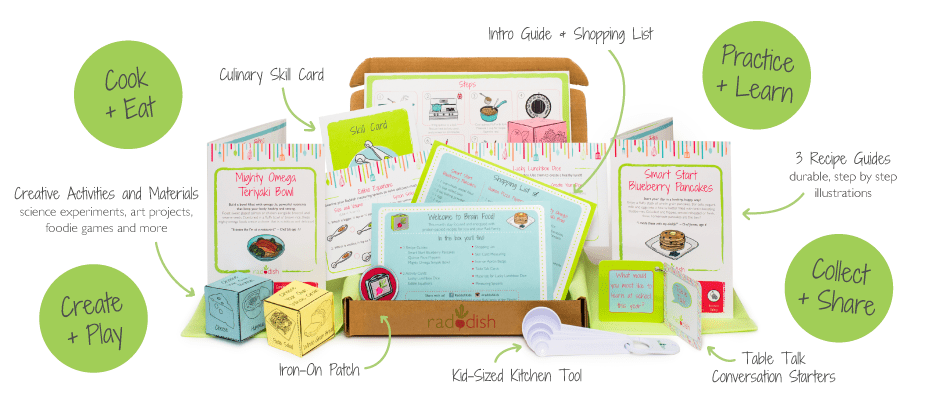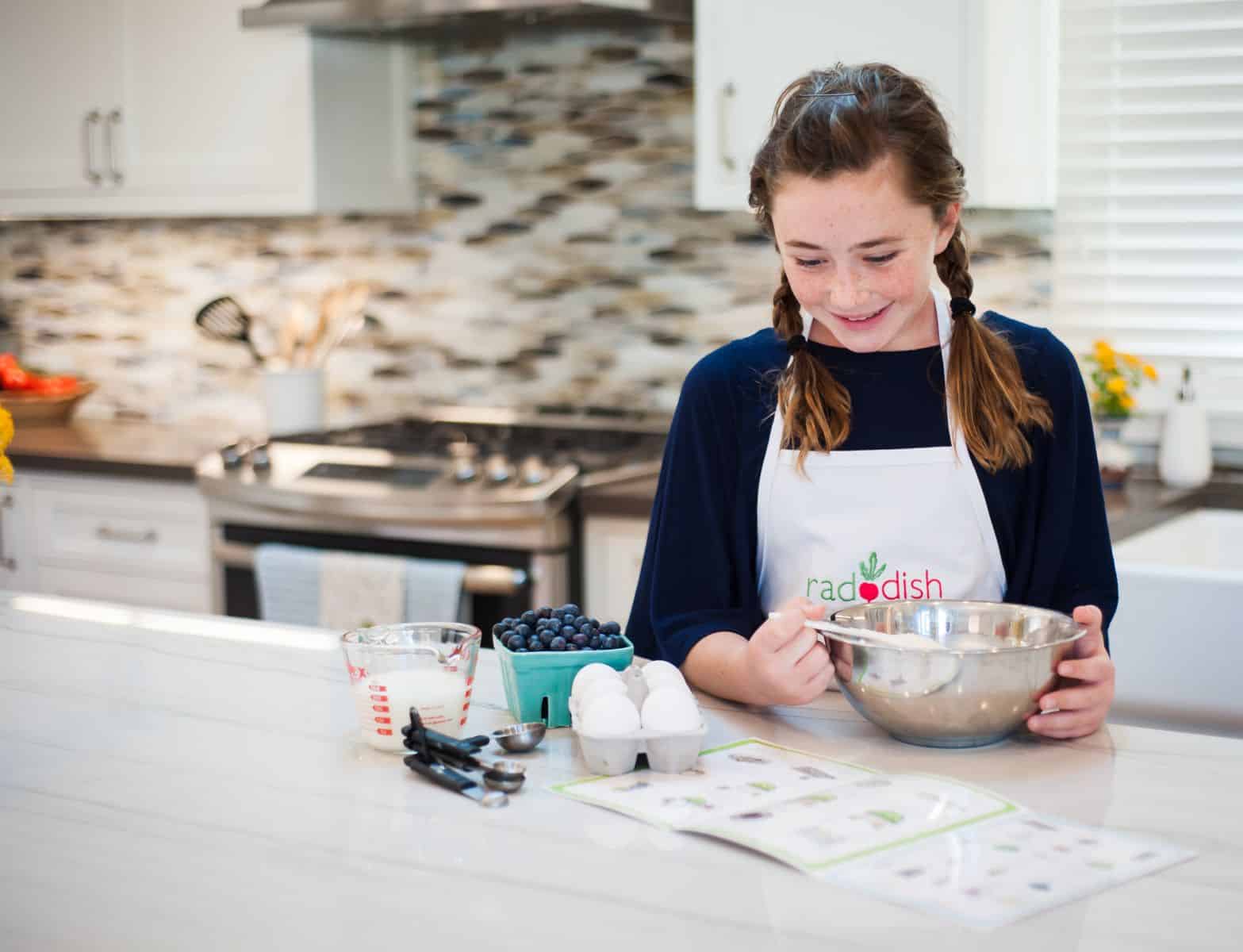 Discover Raddish, a cooking club and curriculum for kids! Each month families receive a thematic and educational cooking kit filled with:
— illustrated, step-by-step recipe guides that teach real culinary techniques
— a creative and fun kitchen project
— a kid-sized, high quality kitchen tool
— collectibles like an embroidered apron patch and table talk conversation starters
Fun for the Whole Family
We make it easy for families to share delicious, quality time together. Raddish takes the guesswork out of cooking with kids at a fraction of the price of a traditional cooking class.
Kids Who Cook Eat
It's simple: kids who help prepare their food are much more likely to eat it. (Broccoli included.) Which means Raddish is perfect for budding chefs and hesitant eaters ages 4-12.
Created by Teachers and Chefs
Delicious recipes are packed with math, science, geography, history, culture, and more, giving a whole new meaning to edible education.