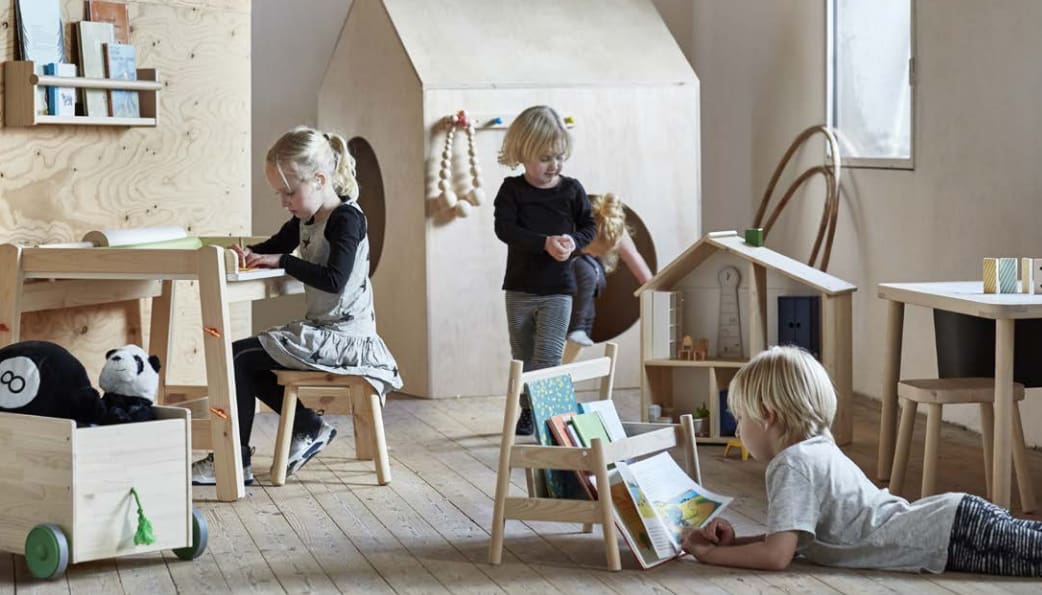 Whether or not you're a fan of Ikea, you can probably agree that it offers stylish, modern designs at affordable prices. They've just come out with a new playroom line called FLISAT for kids designed with their signature Scandinavian look at the same great prices.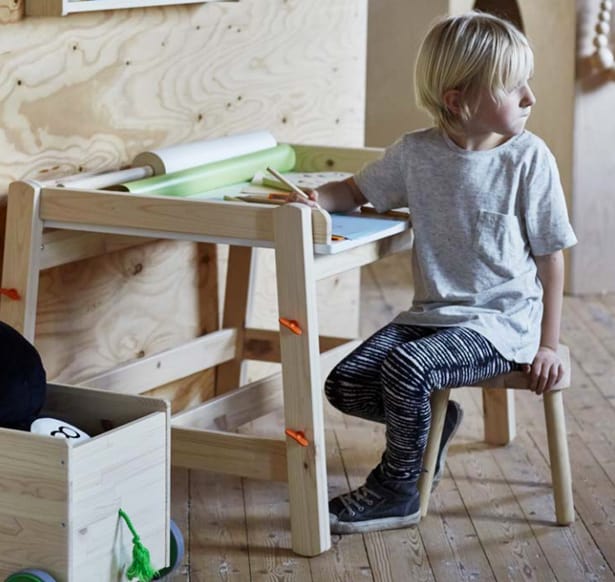 According to Ikea, the new kids' collection features small furniture and storage for kids age 3-12 years. Pine wood is the material used on all the pieces for its durability. Although the line is bare and focused on showing off the wooden pieces, accents of colors can be seen throughout such as colored wheels on the toy chest and colored wall hooks.
What's great about these pieces is that they're meant to grow with your child – for example, the child's desk adjusts to 3 heights and the dollhouse can be used as a wall shelf when outgrown.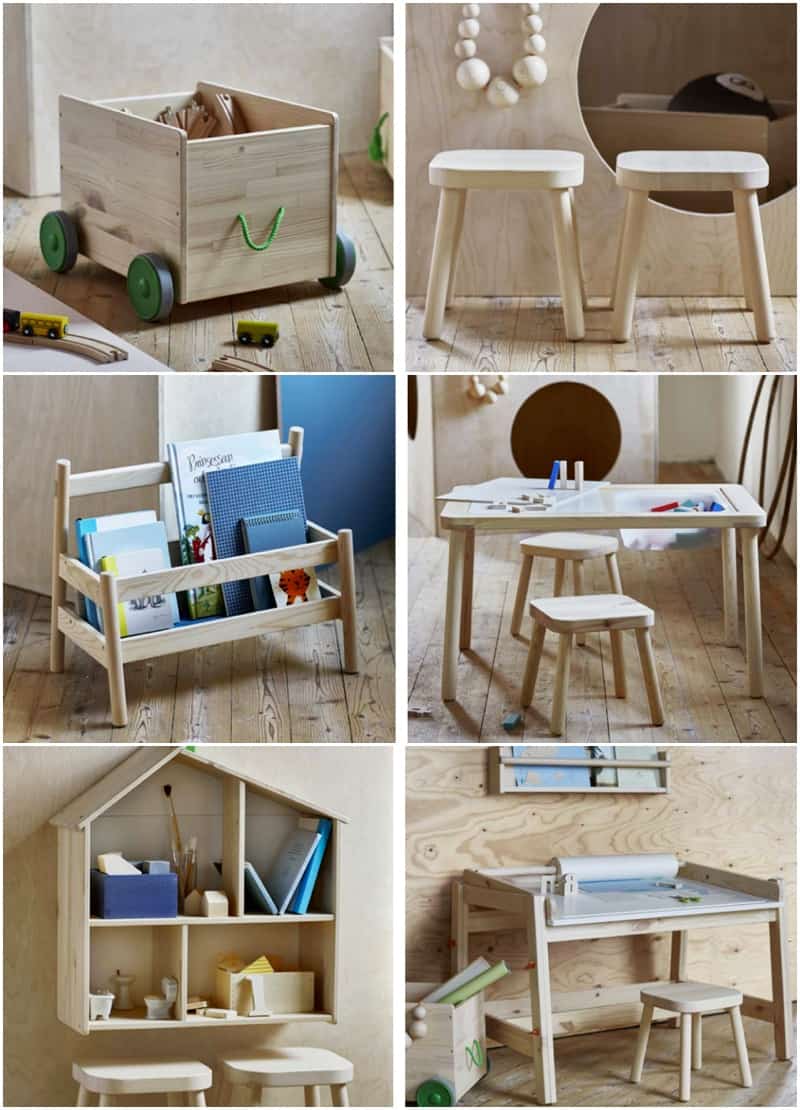 There are plenty of coordinating small pieces that blend seamlessly into a playful look for any kids' room such as art tables, toy chests, stools, and book displays. All the items are highly affordable with most pieces clocking in at under $50.
Are you a fan of Ikea? Check out their new FLISAT line and let us know what you think!
(All images via Ikea)
(h/t House Beautiful)