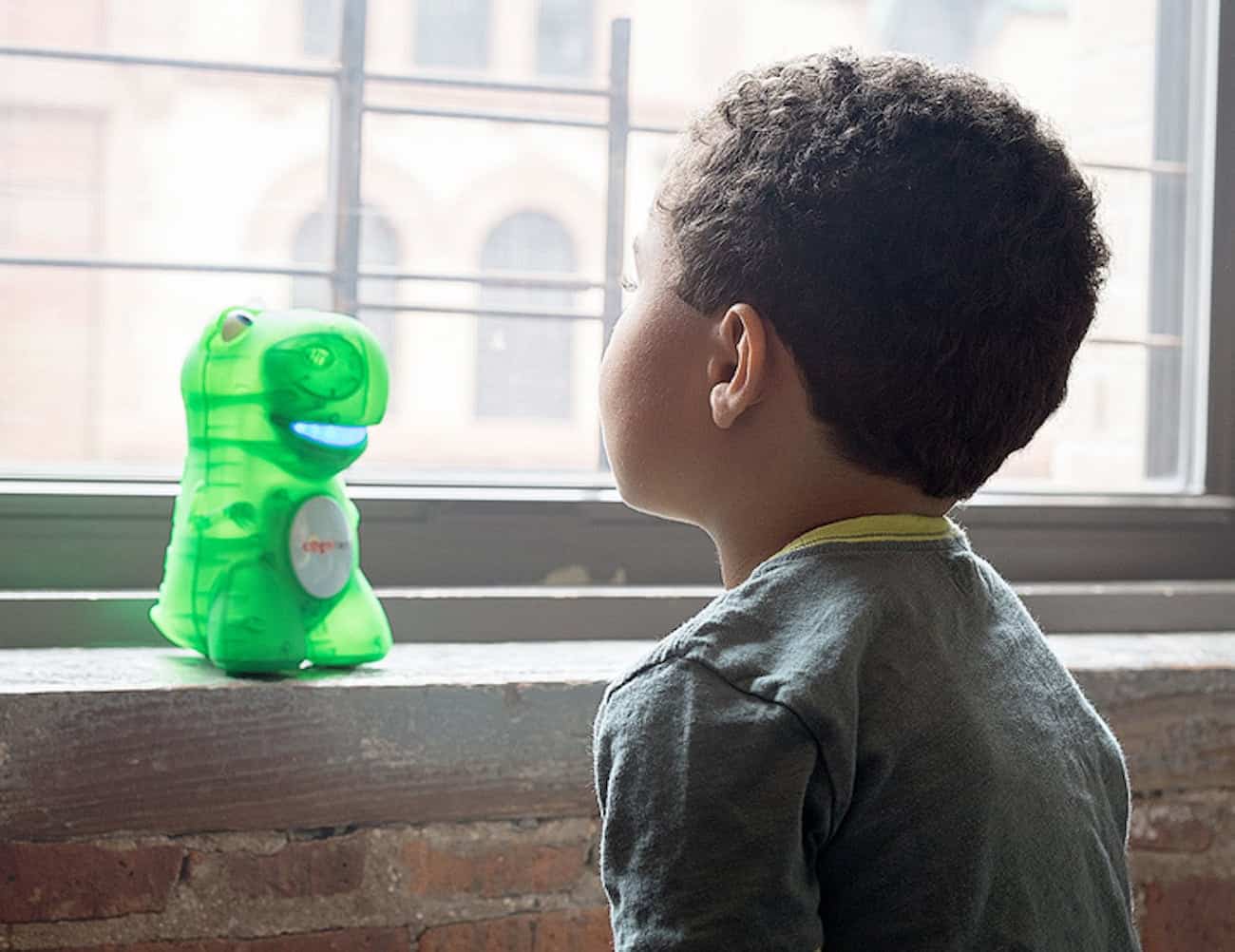 Your kids can learn coding with this fun, interactive toy. The STEMosaur comes complete with a kid-friendly coding panel, so your little programmer can teach the dino to engage in conversations and activities. Kids start by constructing and building this green, cute monster before getting to know it through fun-filled games and interactions.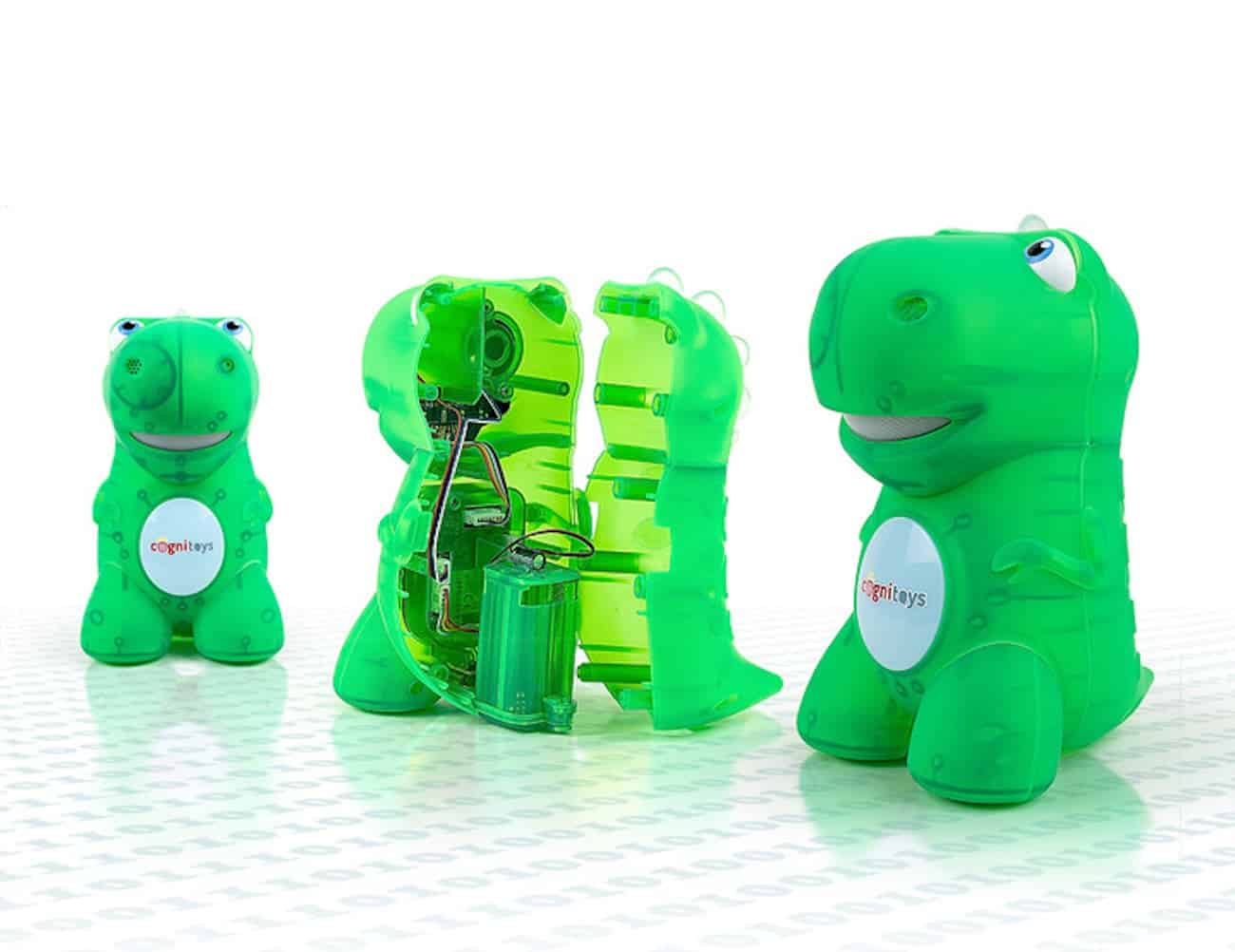 This entertaining pal will also receive updates with games, jokes, and educational content. Although this prehistoric robot is loads of fun, it's also intended to help kids learn and parents to monitor learning progress via the Parent Panel.
Safety is a top concern. Data is protected, and filters prevent kids from getting into adult content online. Various illuminated colors in the dinosaur's mouth let you know when it's thinking, talking, connected to wifi, low on battery, and more!
This intuitive toy is ready to ship in December, just in time for the holidays. I know the STEMosaur is at the top of our wishlist as a toy that promotes learning through science and technology.
Check out more creative STEM Toys for Kids.
(h/t The Gadget Flow)
(Photo credit: STEMosaur)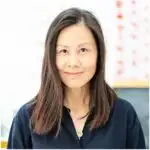 Agnes Hsu is a mom of three and has been inspiring parents and kids to get creative with easy activities and family friendly recipes for over 10 years. She shares her love for creative play and kids food to her 2MM+ followers online. Agnes' commitment to playful learning and kindness has not only raised funds for charity but also earned features in prestigious nationwide publications.