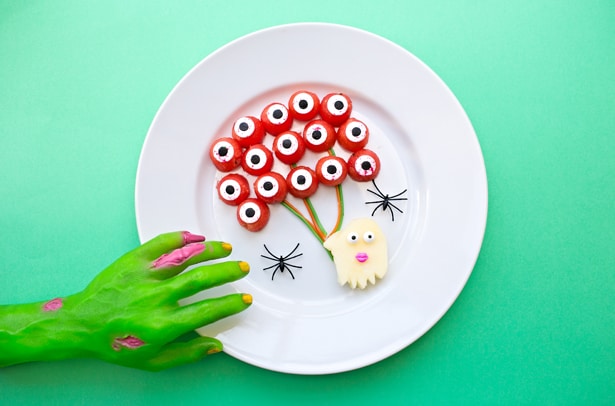 Here's a cute and spooky fruit snack that will delight your kids on Halloween. This adorable apple ghost holding watermelon zombie eye balloons is an easy treat that takes minutes to put together and will be sure to get a giggle out of your kids.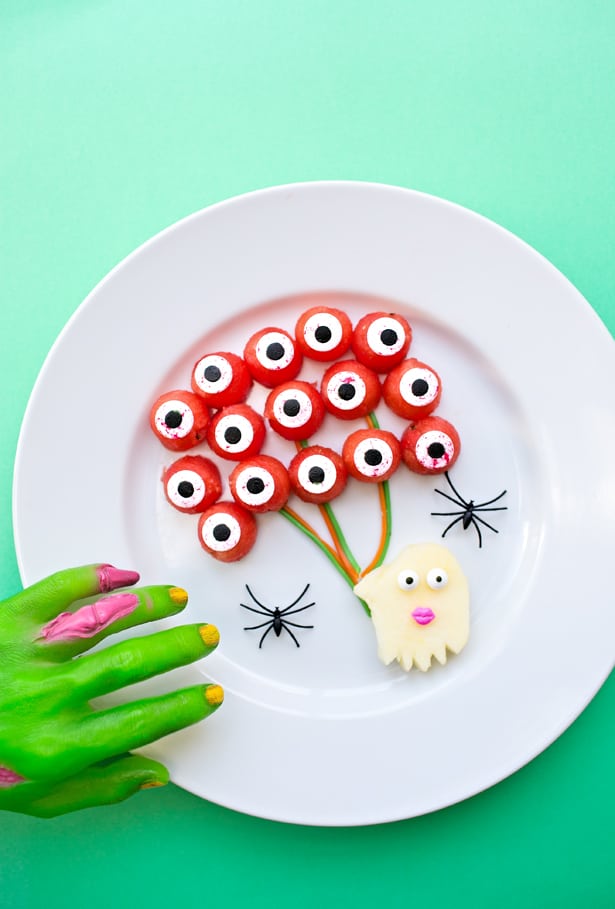 Making cute seasonal food art doesn't have to be difficult or require special tools. I was inspired to make this treat from my friend @cutechichai's amazing balloon food art on Instagram, except with a spooky twist.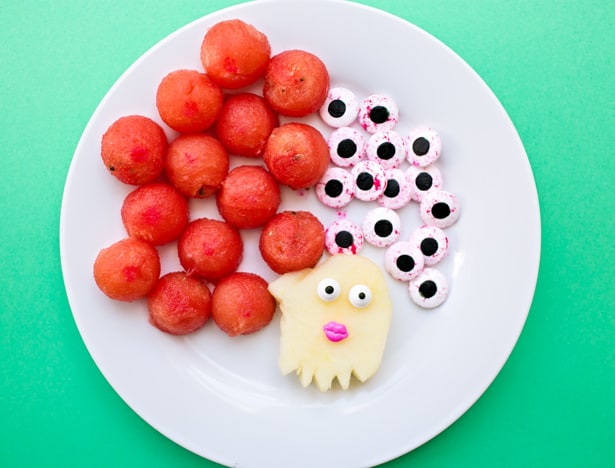 All you need is an apple, watermelon, melon scoop and some candy zombie eyes. I used licorice candy for the balloon "strings" and candy for the ghost details like mouth and eyes.
Simply scoop out watermelon balls for the balloons and cluster them on a plate. Then slice a large thin apple slice. Use a knife or scissors to cut into a ghost shape. Lay on the plate and add your licorice strings. Then simply lay your candy zombie eyes on top of the balloons and add candy features on the ghost apple.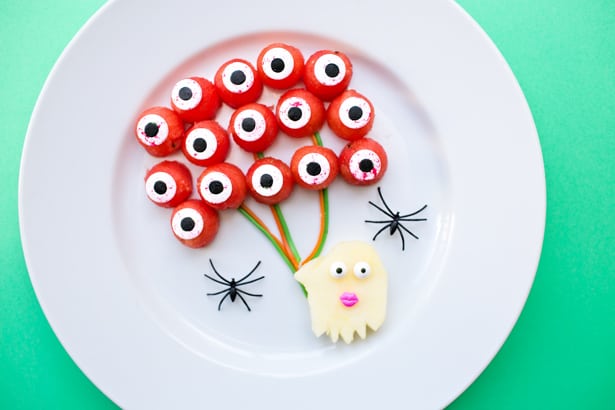 If you want to make this all fruit, just omit the candy zombie eyes and use another fruit on top for the eyeballs in a different color. Kiwi fruit would be a great alternative!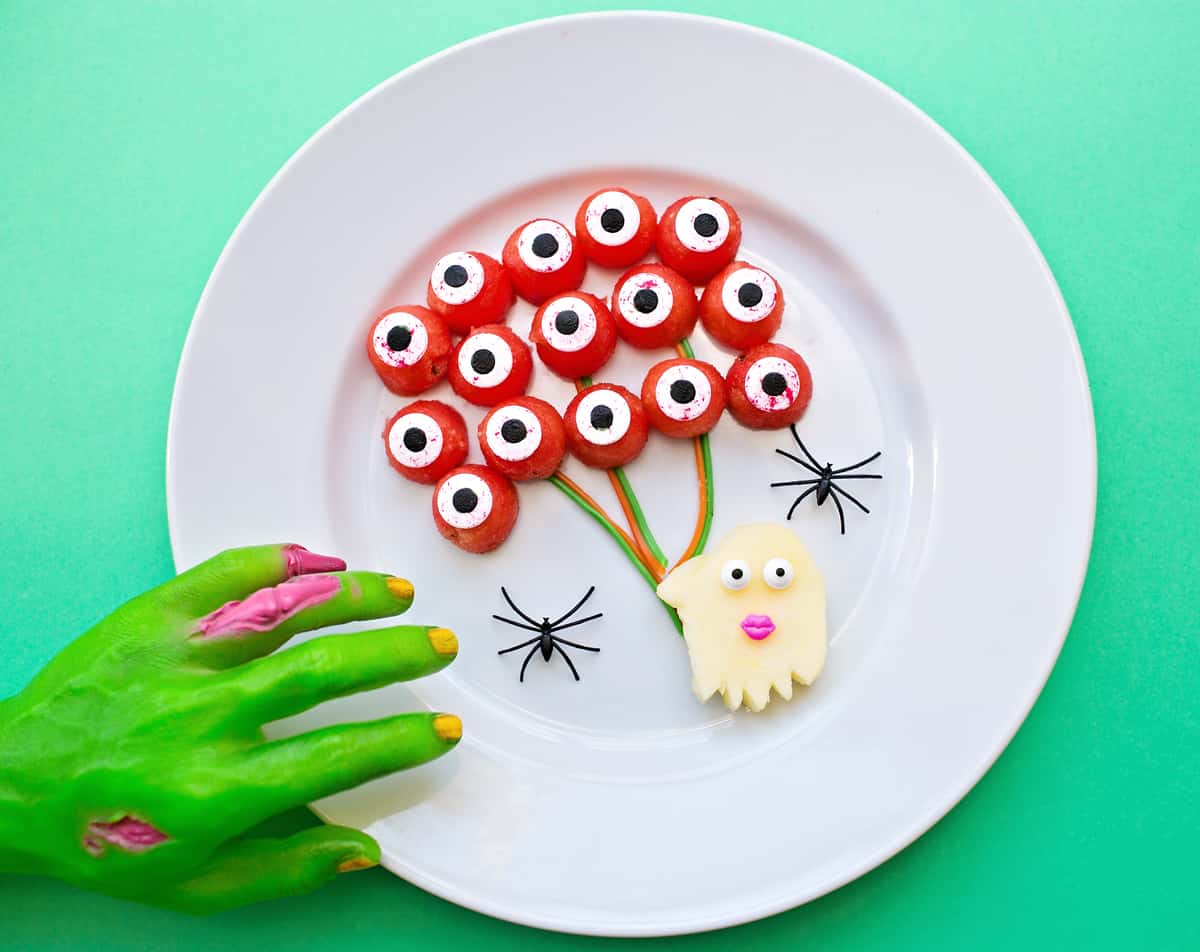 What are your favorite Halloween treats for kids? Check out more creative Halloween ideas!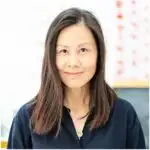 Agnes Hsu is a mom of three and has been inspiring parents and kids to get creative with easy activities and family friendly recipes for over 10 years. She shares her love for creative play and kids food to her 2MM+ followers online. Agnes' commitment to playful learning and kindness has not only raised funds for charity but also earned features in prestigious nationwide publications.