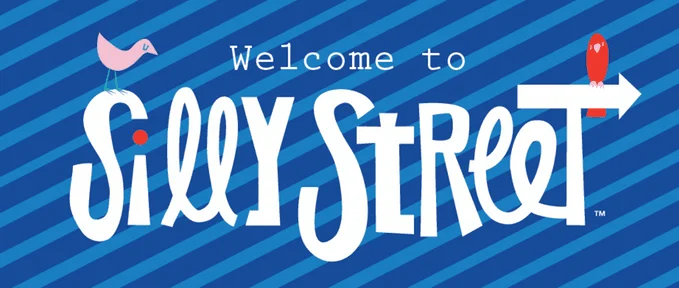 If you've got children over the age of 4 like I do, you'll soon enter the fun stage of board games. Cue, Candyland and Chutes and Ladders to start. Now there's nothing wrong with these iconic board games that are almost a rite of passage for entering this fun and anticipated stage of family game nights. My kids love them, but as a parent, they can be repetitive (how many times have you willed them to jump up the ladder so you could gracefully exit from playing?). I have, many a time.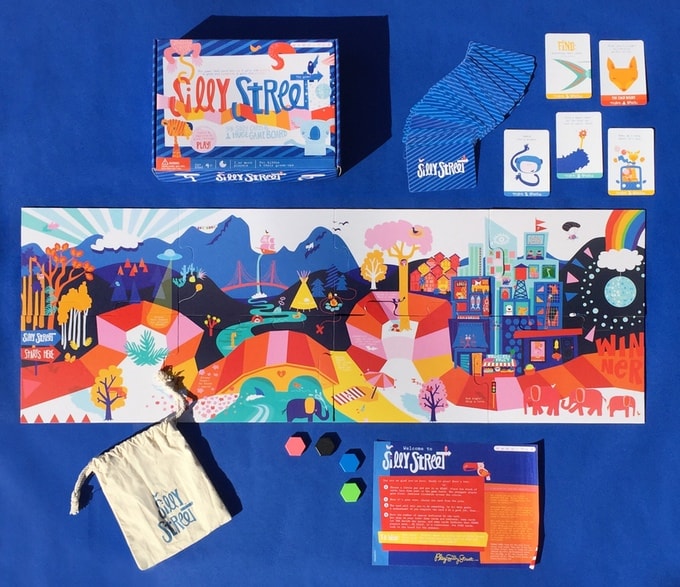 So of course I was excited to hear of this new board game from Silly Street. One that's a reflection of our modern times and goes beyond a simple game concept. Silly Street is more than your typical board game. It's got bold, bright and fun graphics and silly prompt that encourage play. More importantly, the game reinforces values we all want in our kids like grit, empathy, confidence and creativity.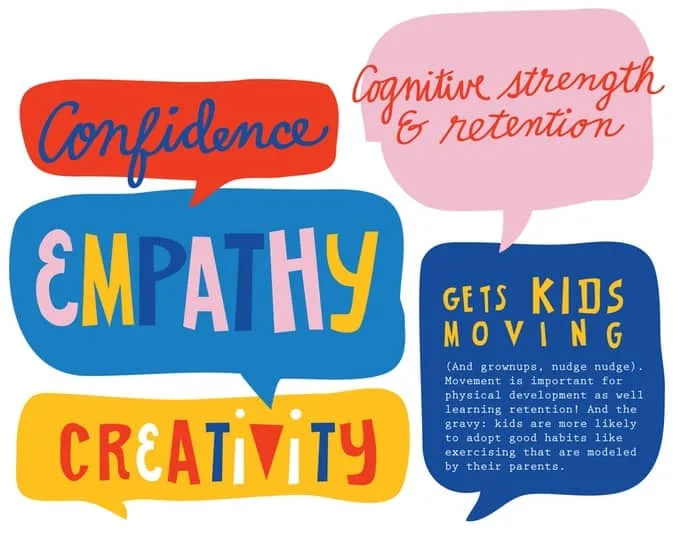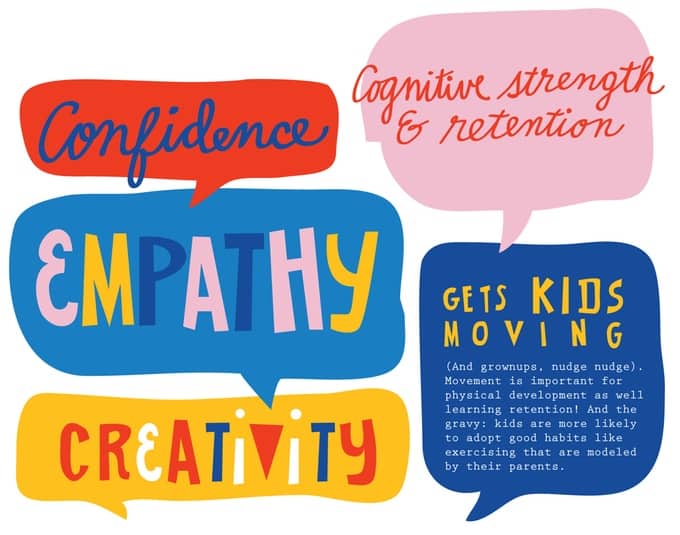 Founders Christine Peck and Meghan DeRoma tell us:
"Silly Street is a pathway to bonding, collecting inside jokes, and to bringing more PLAY into the lives of kiddos, AND your life (yes, you, you grown-up!). Play can have loads of benefits…it can get kids moving around and being active, creating, using imaginations, and building skills like grit, confidence and even empathy.
The game play is simple, draw a card, do what the card says. But that's where the twist happens. Cards are not so straightforward…some cards allow you to move forward, some move other players forward, and some are contests where the winner moves forward! That's just PLAIN SILLY! The best part is that even though one player technically wins, everyone wins when you have an epic dance party to celebrate the end of the game."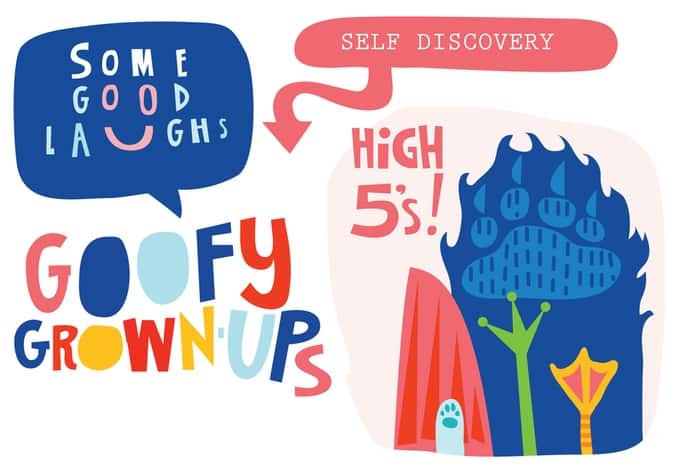 Peck and DeRoma are the creators of of Wannaplé, a boutique kids company specializing in games and wares for active and funny little kiddos and their grownups. Their mission to get more play into the world and getting everyone involved and excited about creating happier, more confident, healthier kids (and families!) through play.


DeRoma tells us what inspired Silly Street:
"Being parents of kids of a certain age preschool/kindergarten), we started noticing articles and stories about the benefits that play can have on little ones…that play isn't just frivolous. There are all sorts of skills that develop, and character building that happens when kids play together and with their grown-ups. So we took those notions to heart and baked them into a fun game for the family. Everything in Silly Street is there for a reason. From the actions on the cards to each little graphic on the board, to the way the board is constructed as an 8-piece puzzle. We wanted to create something thoughtful and meaningful…and also delightful and engaging."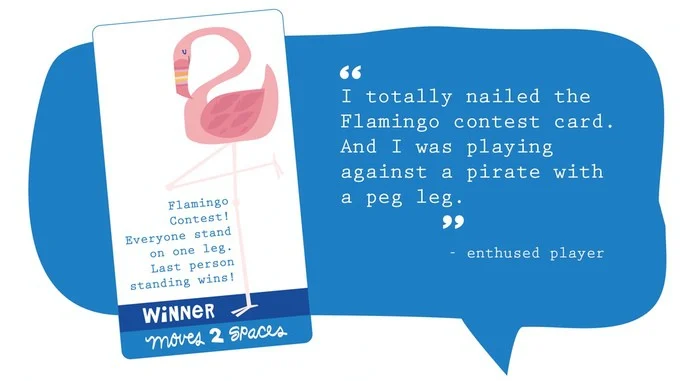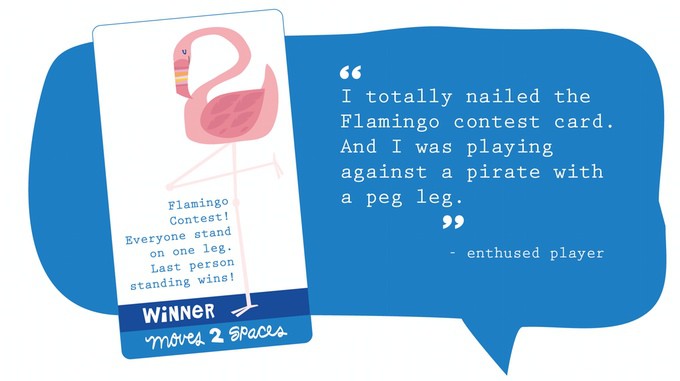 They've done this by creating an interactive board game with innovative twists that involves the whole family. The game comes with an 8 piece puzzle game board, 55 action cards, and 4 wooden game pieces with hilarious and creative prompts.
Silly Street is currently raising funds via a crowd funding campaign on Kickstarter and have already reached their funding goal (as of this writing) so there's a good chance you'll be seeing Silly Street on the shelves soon. Learn more and be an early supporter of the game (estimated shipping August 2016) by visiting their Silly's Street Kickstarter campaign.
Does your family like playing board games? Let us know your favorites in the comments! You can also make your own! Here are our favorite DIY travel games.
(All images via Silly Street)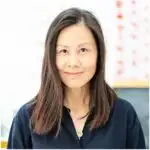 Agnes Hsu is a mom of three and has been inspiring parents and kids to get creative with easy activities and family friendly recipes for over 10 years. She shares her love for creative play and kids food to her 2MM+ followers online. Agnes' commitment to playful learning and kindness has not only raised funds for charity but also earned features in prestigious nationwide publications.