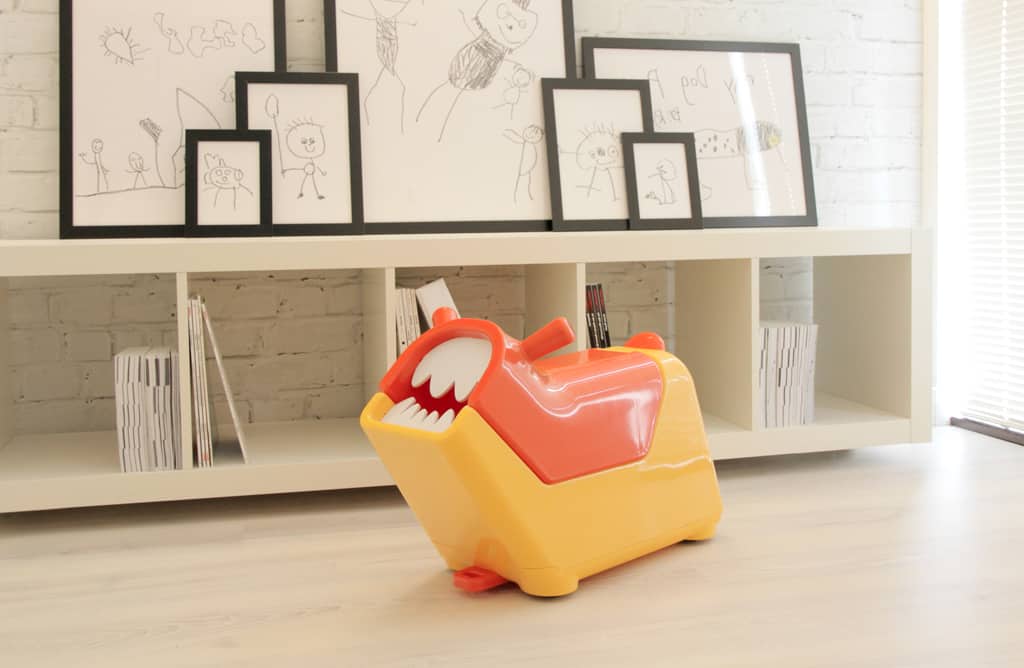 My kids could play with their toys all day long. But cleaning and tidying up? Not so much. I have a 4 year old boy who piles his cars and trains on top of each other in piles just for fun. And a craft loving little girl who seems to leave art supplies, glitter and beads everywhere she goes. They are good at putting away their toys, but only when I ask them persistently. Here's a fun option for parents in the same boat. The Roomii is a fun creature that can be pulled and acts as a storage bin, ride-on, or fun toy for kids to play with.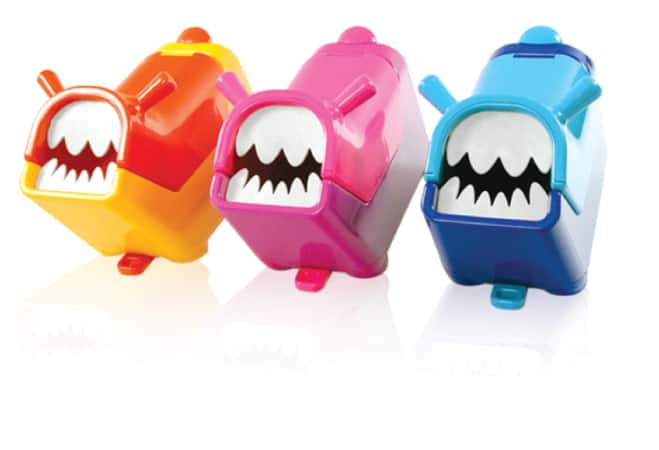 It reminds me of a combo between a shark and wild monster, appropriate for entertaining wild little ones. The Roomii currently comes in 3 brilliant shades of orange, blue, and pink.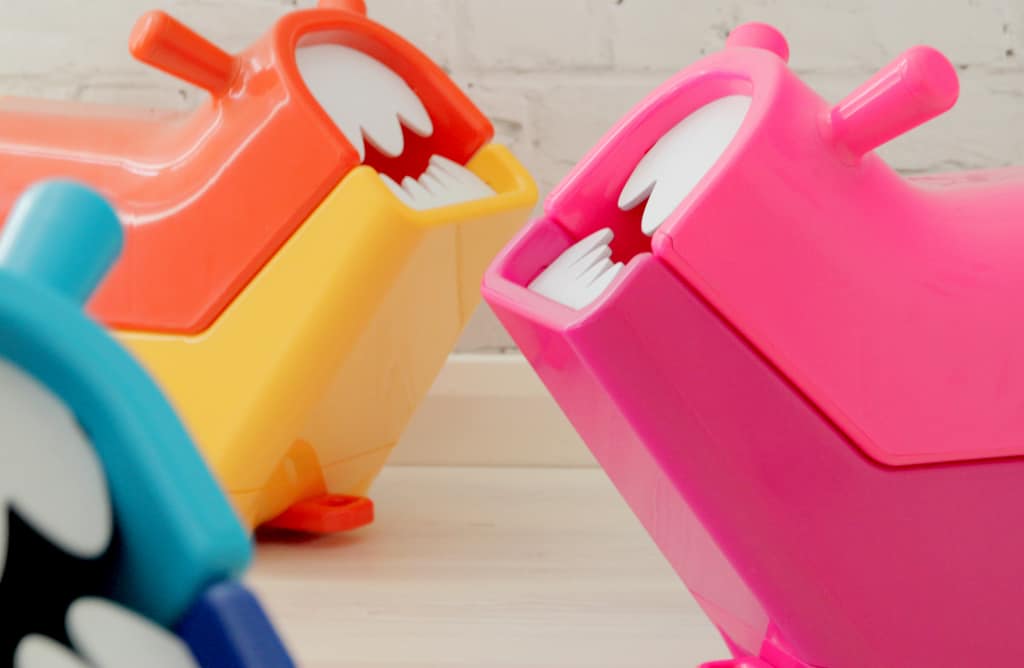 So far it's only available in the UK, but I'm hoping it will come soon to the U.S. and other countries (for the sake of parents tired of picking up their kids' toys).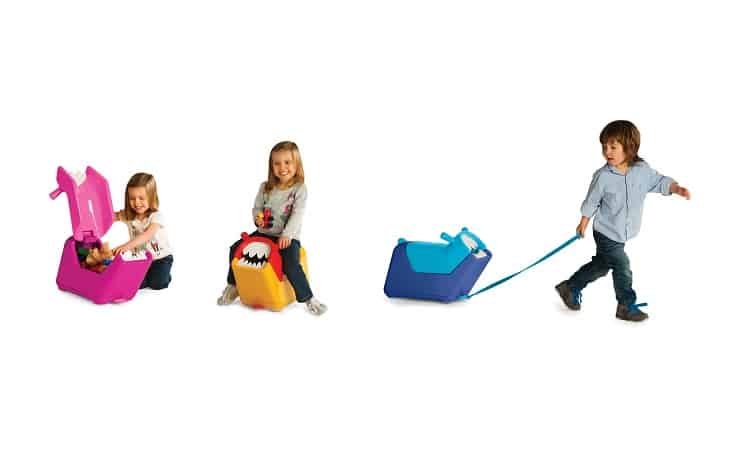 Find out more over at Roomii.
(All images via Roomii)