Here's a cute flower vase necklace kids can wear showing off real flowers! My kids had so much fun making these easy clay necklaces and they make an easy nature craft for the summer.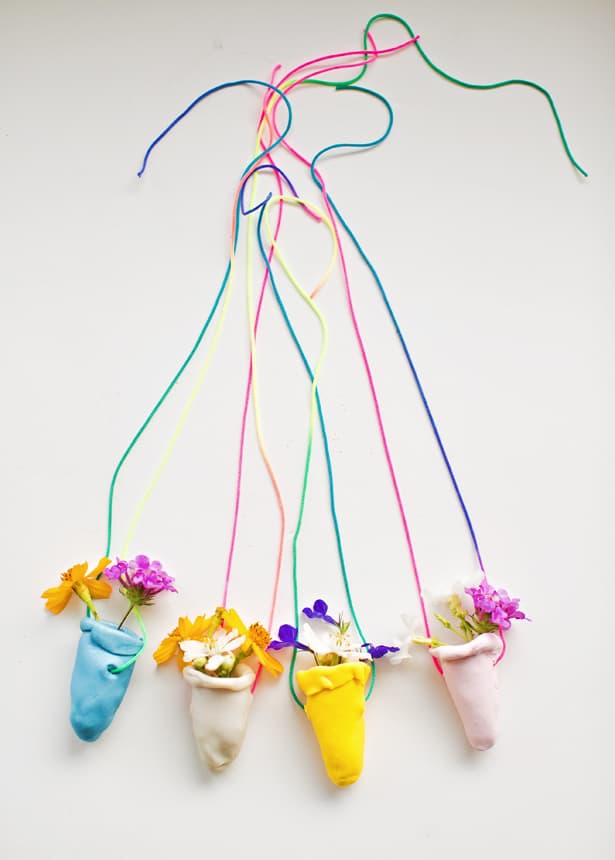 DIY Clay Flower Vase Necklace – Materials:
– String
– Skewer
– Flowers
Instructions:
Step 1. You'll want to warm up a small piece of clay with your hands. Roll out a piece into a flat oval shape and roll it around your fingers. Pinch the bottom and sides closed.
Step 2. Thread a skewer across the vase to make holes so you can later insert a string through for your necklace.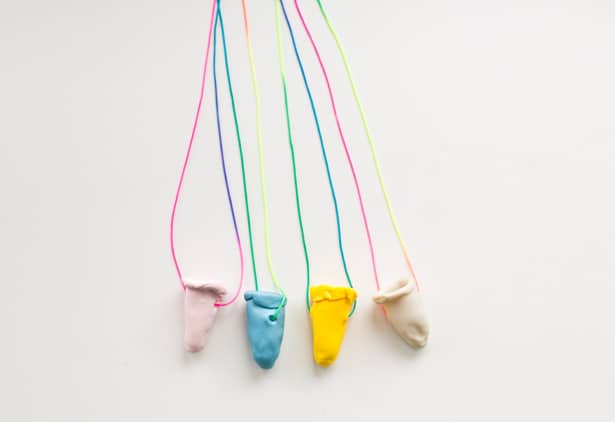 Step 3. Bake in the oven according to your oven bake clay specifications. We baked ours in a 300 degree oven for about 20-25 minutes. Allow the vases to cool. Thread your string through the holes, add a small amount of water and flowers. You're done!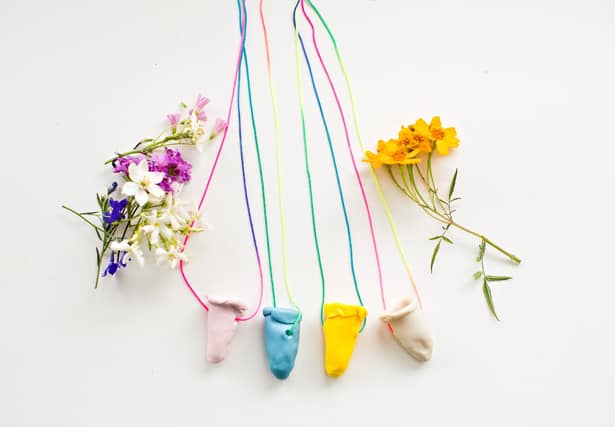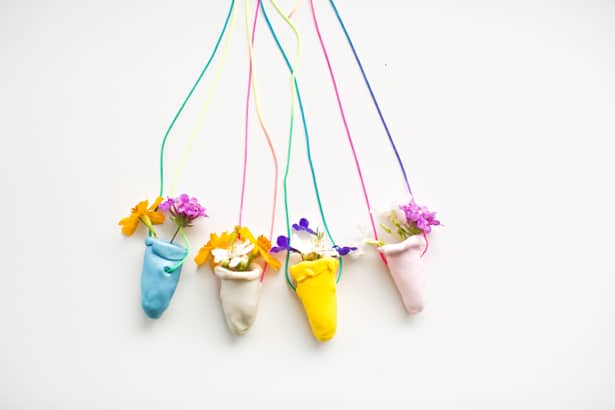 These make adorable accessories for kids to wear or hand out as friendship gifts.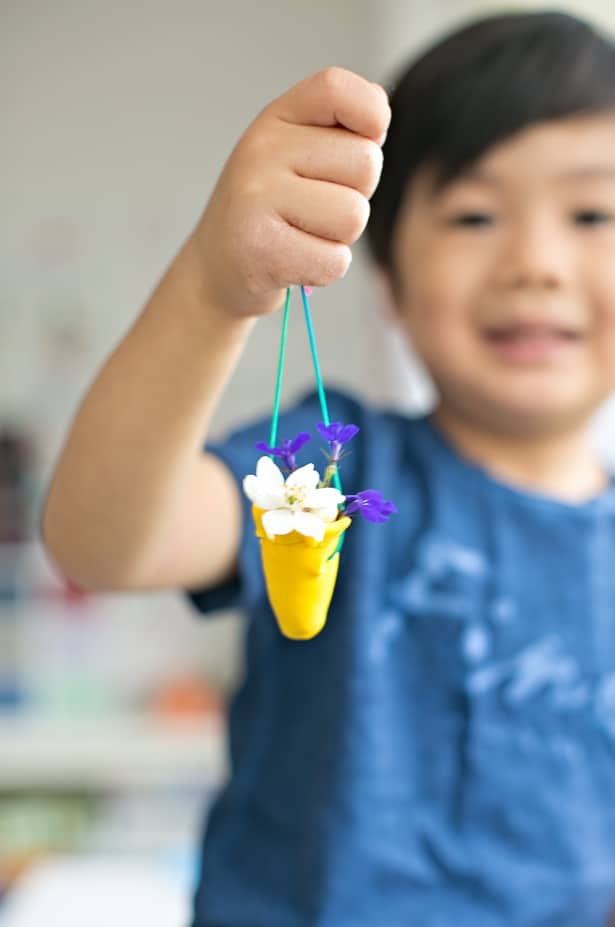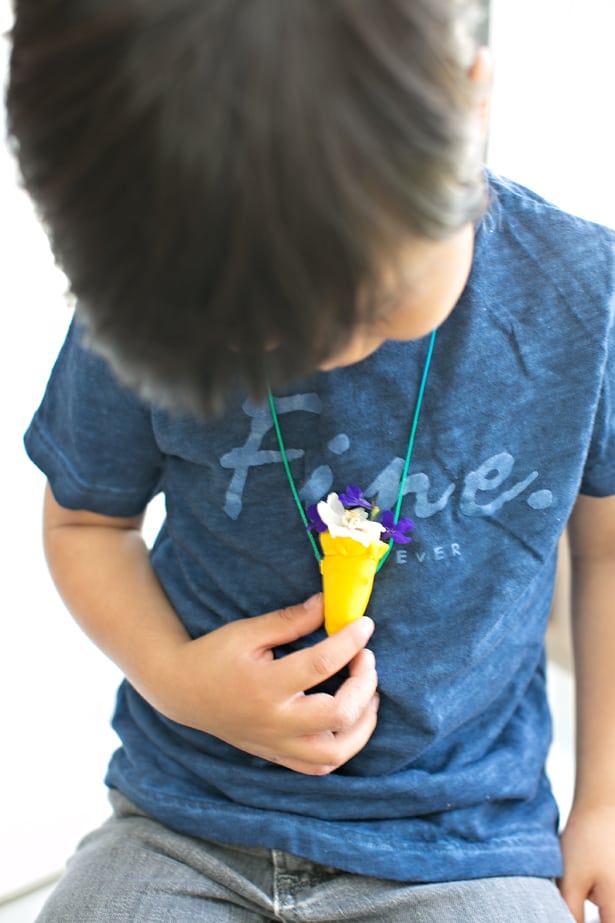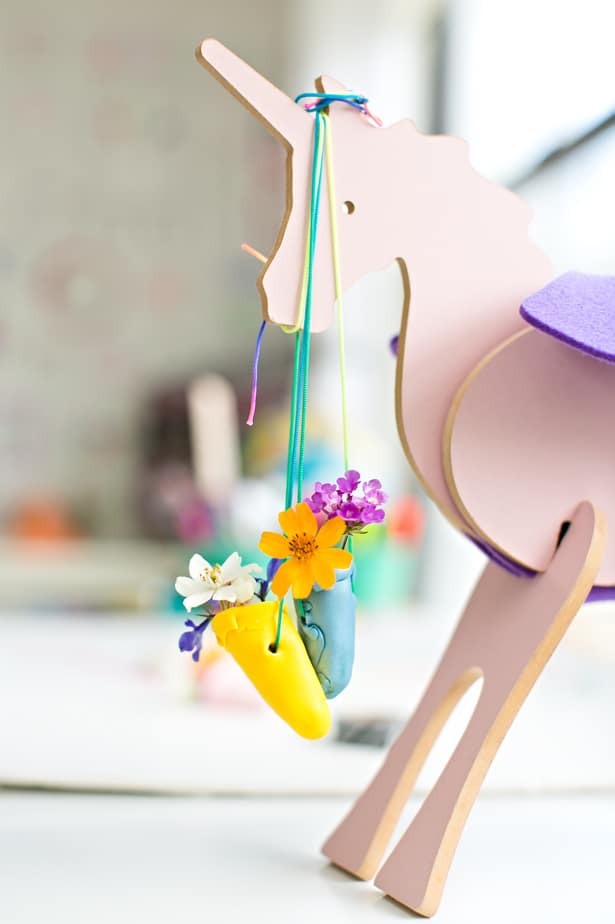 What are your favorite flower crafts to make with the kids? Check out more flower crafts here and here!
______________________________________________________________________________________________________

Disclosure: Some of the links in the post above are "affiliate links." This means if you click on the link and purchase the item, we will receive a small affiliate commission. Regardless, we give our promise that we only recommend products or services we would use personally and believe will add values to our readers.