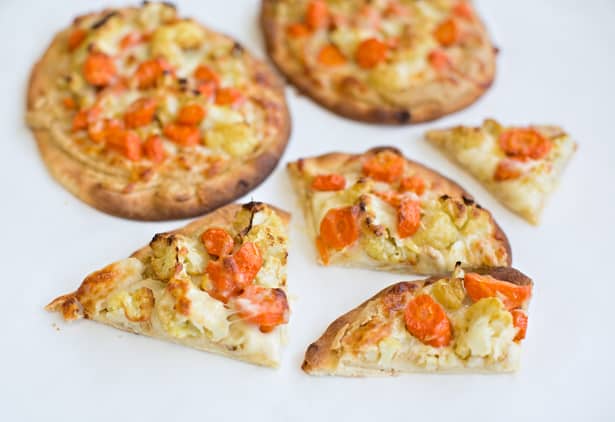 We're back with another yummy Cooking With Kids post this time centered around dinnertime. What parent wouldn't want their kids to help prep and make dinner? Pizza is always a crowd-favorite and this delicious roasted carrot and cauliflower hummus pizza's loaded with veggie and easy to make with some shortcuts like using flatbread for the crust.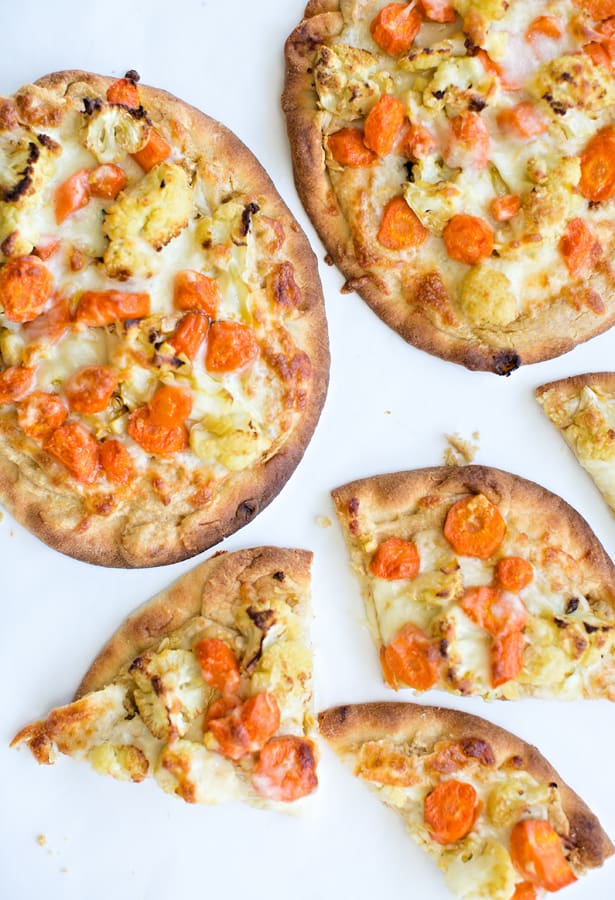 Roasted Carrot and Cauliflower Hummus Pizza – Ingredients:
– Cauliflower
– Carrots
– Olive oil, Kosher salt
– Hummus
– Flatbread
– Mozzarella cheese
This is the type of recipe that doesn't require exact measurements since you can make a s much or as little depending on how many flat breads you have. For our recipe, use about 3-4 medium carrots and one head of cauliflower for 3 flatbreads.
Instructions:
Step 1. Preheat oven to 425 degrees. Help your child cut the cauliflower into florets and carrots into slices using a kid-safe knife.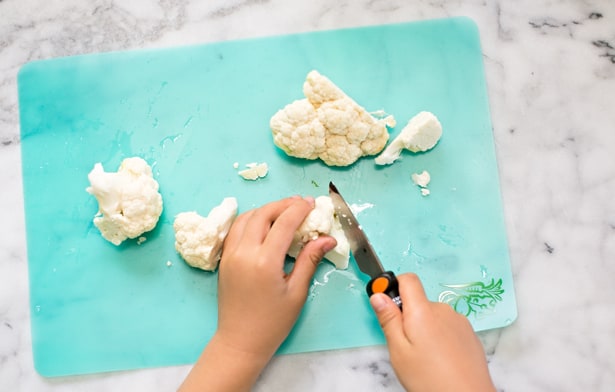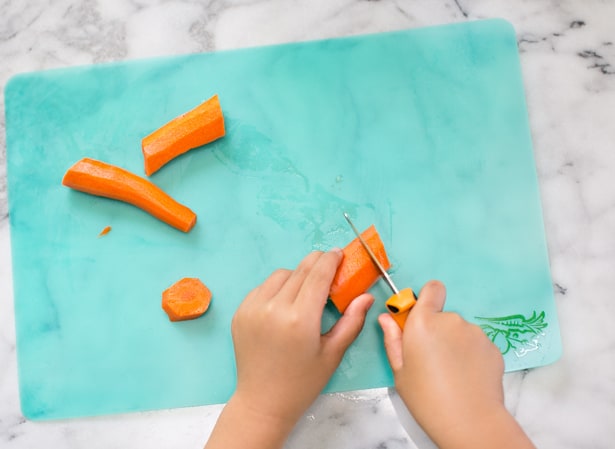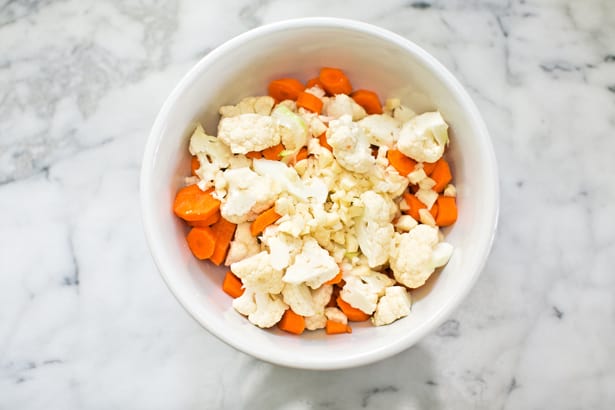 Step 2. Add a few tablespoons olive oil and kosher salt to your veggies and toss well. Pour into a parchment lined baking tray and roast in a preheated 425 degree oven for about 25 minutes or until veggies are nicely roasted.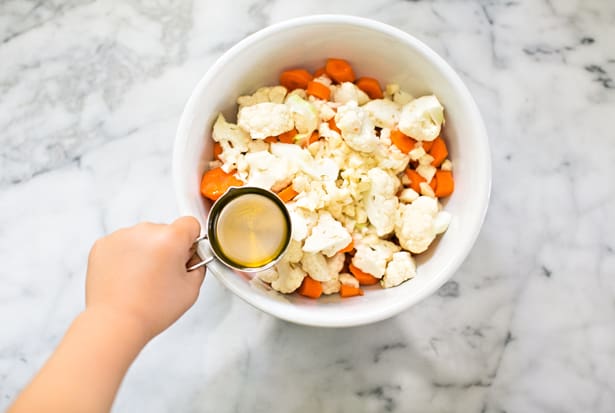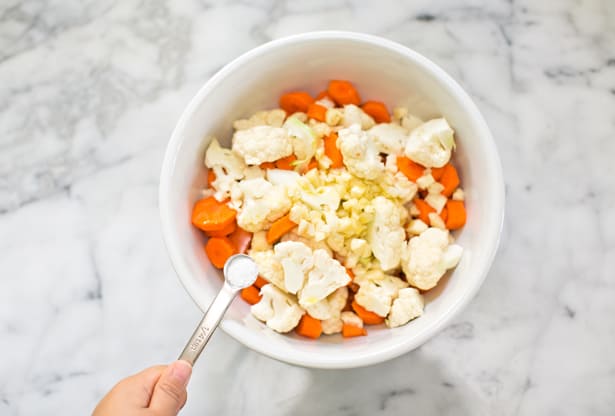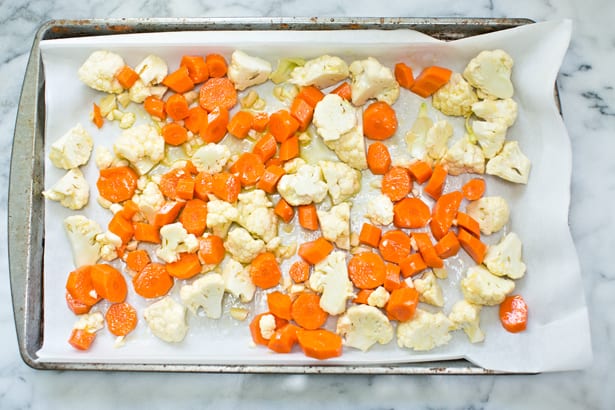 This is how the veggies should look like when done.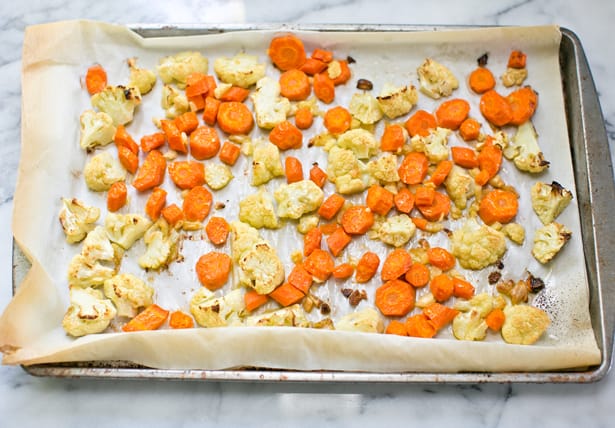 Step 3. Now the fun part begins – assembling your pizzas! Place your flatbreads on a parchment lined baking sheet. Have your child spread hummus around each flatbread, top with cauliflower and carrots and then with cheese. Add as much or as little cheese as you'd like.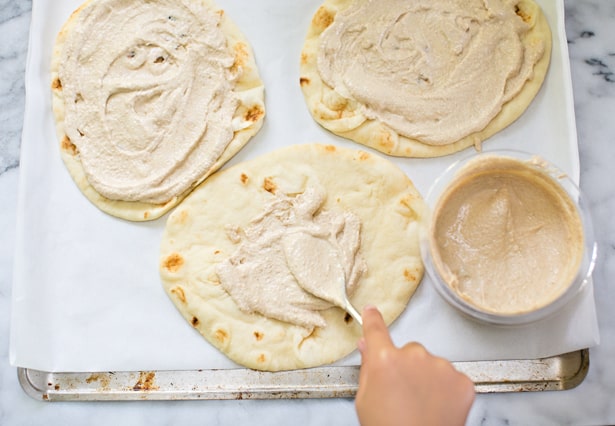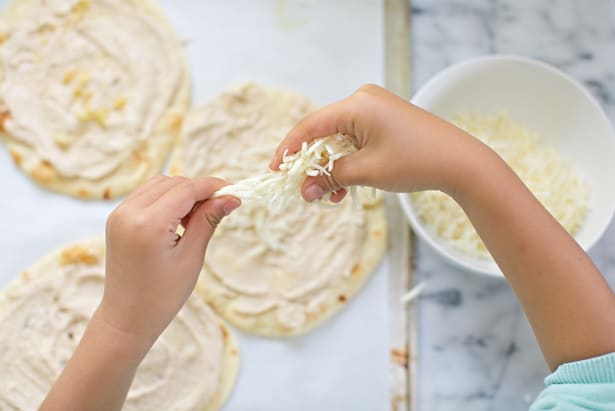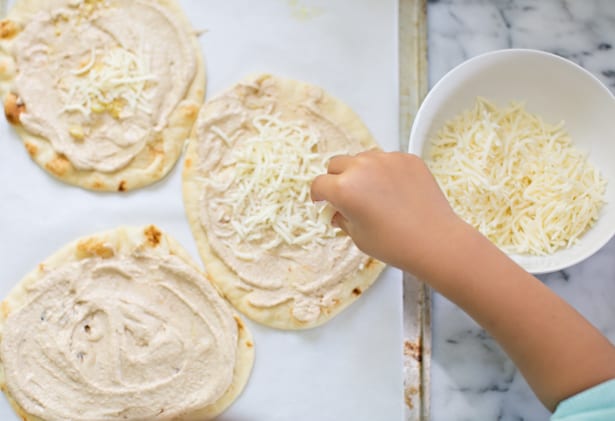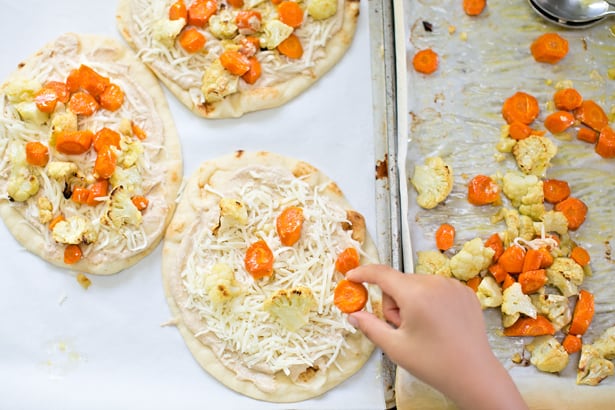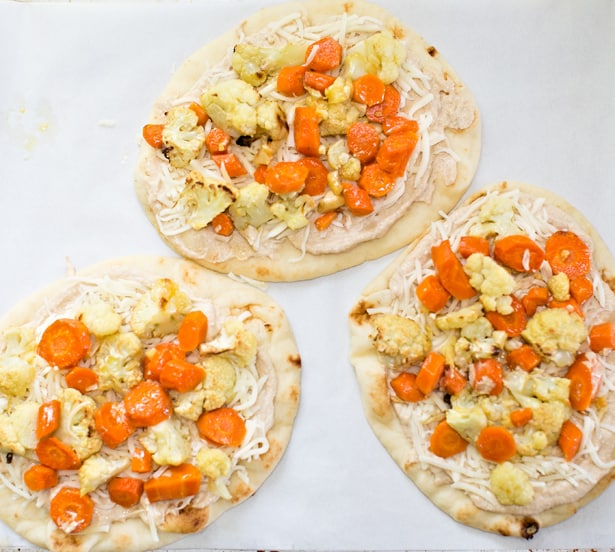 Step 4. Bake the flatbread pizzas in a preheated 425 degree oven for 15-20 minutes until cheese is nice and bubbly and crust is brown. They should look like this when done.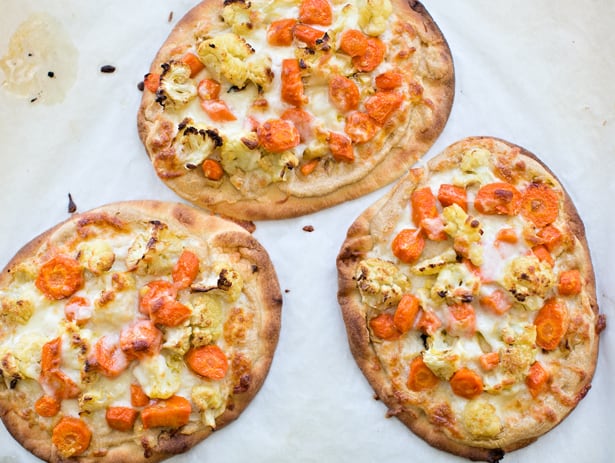 That's it! Dinner is served. Your kids will be proud to have helped prep dinner and you'll be glad to have the help. Not to mention this pizza is beyond delicious with the garlicky flavor of the hummus and sweet roasted blend of carrots and cauliflower. Using flatbread is also an easy option to substitute for pizza crust in a hurry. You can often find these in your market's bread section.
What are your favorite pizzas to make with the kids? Make sure to follow along our Cooking With Kids series for more kid-friendly recipes!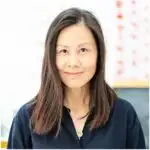 Agnes Hsu is a mom of three and has been inspiring parents and kids to get creative with easy activities and family friendly recipes for over 10 years. She shares her love for creative play and kids food to her 2MM+ followers online. Agnes' commitment to playful learning and kindness has not only raised funds for charity but also earned features in prestigious nationwide publications.