Vertical housing spaces are commonly found in densely populated and metropolitan areas like Japan. Design firm Alegre Design was tasked to come up with a fun and functional ladder system for kids for Japanese company Katzden Architec LTD.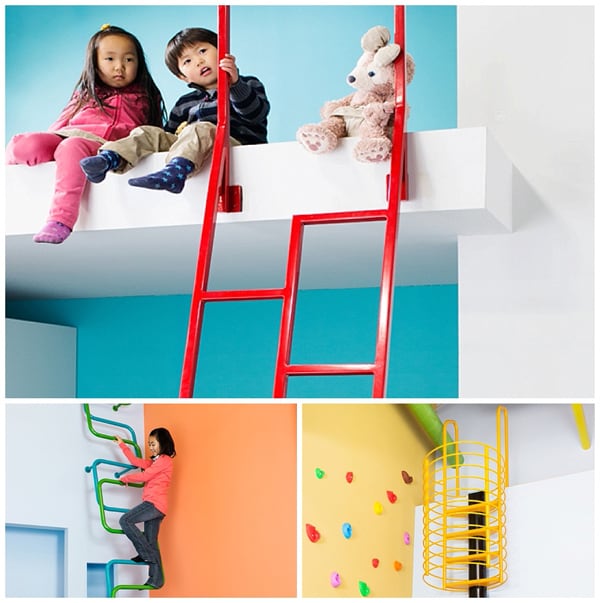 The result was Kids Lofty, a bright and colorful system composed of 3 types of ladders; the Snake, Tube and Square.
As its name suggests, the Snake is a clever double set of ladders that are two-toned and curve to provide a safe ascension for kids.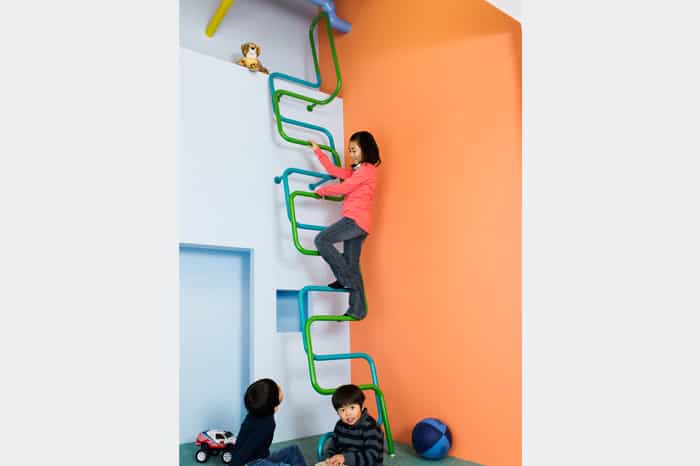 The Tube is a design focused with safety at the forefront with its unique design that prevents children from falling backwards. This one can also be used by adults.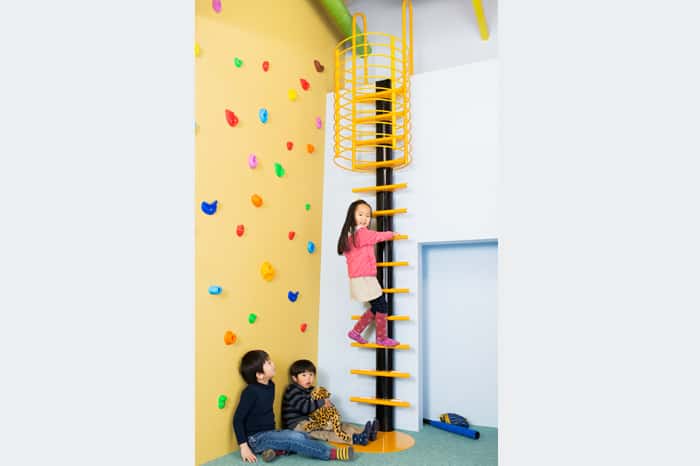 And finally the Square is perhaps the most contemporary, breaking away from traditional rungs with its geometric form. Safety is also noted with a banister added to the top for improved fastening.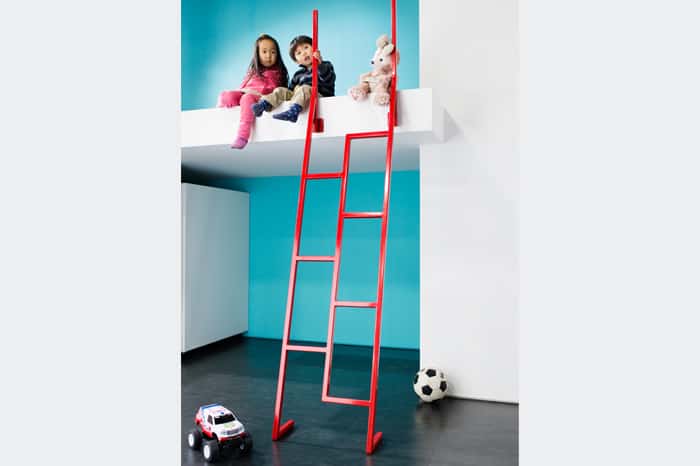 Check out more photos and details about these colorful and contemporary ladders from Alegre Design.
(All images via Alegre Design)
(via Design Milk)