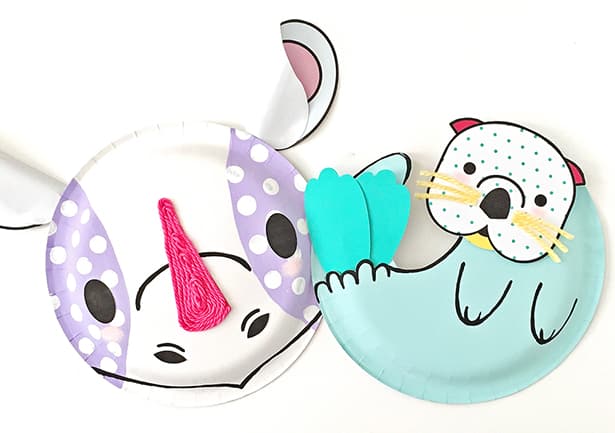 Did you know that the rhinoceros and sea otter are endangered species? I didn't. It is true, rhinos are poached and their horns are used for ornamental and medicinal purposes. The sea otter is often hunted for its thick fur, over time these animals have drastically decreased in number. These animals are important to the ecosystem, for example the rhino maintains the grasslands on which many other animals depend. The sea otter controls the population of the sea urchin which inflict damage to the ecosystem.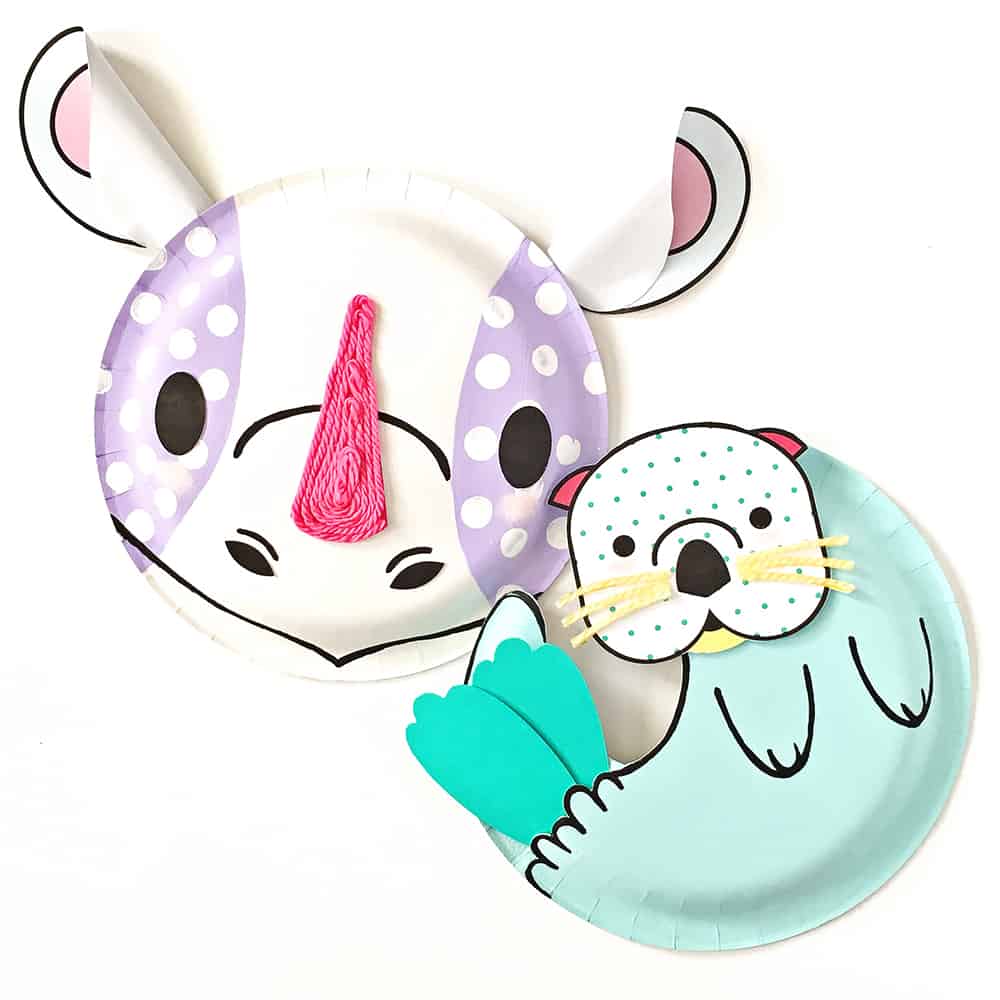 It's important to teach children that we share the planet with other beautiful species. Animals of various shapes, sizes and forms keep our ecosystems in check and balanced. People around the world are using animals for superficial reasons and our planet is at risk. The endangerment of animals is due to human activity and the harm that's being done should be brought to our attention. Plus who wants to live in a world without animals? I certainly don't.
Make these two special rhino and sea otter paper plate crafts with your kids, the message behind them should be to protect our environment.
Rhino and Sea Otter Paper Plate Craft – Materials:
Printer
White cardstock paper
Scissors or craft knife
Small cake plates (paper plates)
Acrylic craft paint
Paint brushes
Tacky glue
Free Printable rhino and sea otter printables Download below: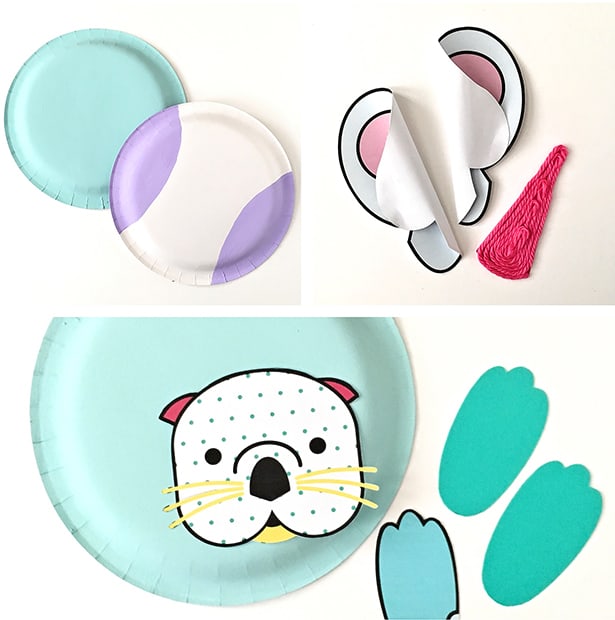 Step 1. First print out my rhino and sea otter printables on white cardstock paper.
Step 2. Paint your paper plates how you'd like and let them dry well.
Step 3. Feel free to use the elements of the printables on you paper plate. For example I cut out the sea otter's head and glued it to the plate. I also cut out the rhino's horn, eyes and nostrils.
Step 4. For the otter's feet I cut out the outline from the printable and then traced it onto cardstock paper to make separate feet.
Step 5. Add some three dimensional materials such as yarn. I decorated the rhino's horn with a continuous piece of yarn.
Step 6. Paint on the details such as arms, tail and other details.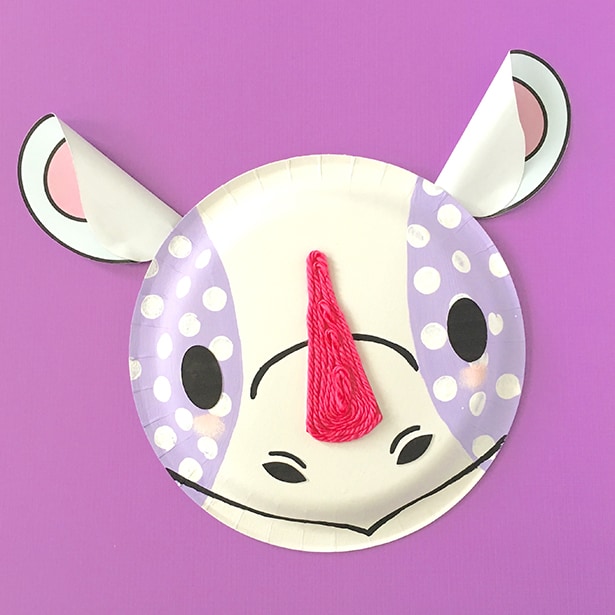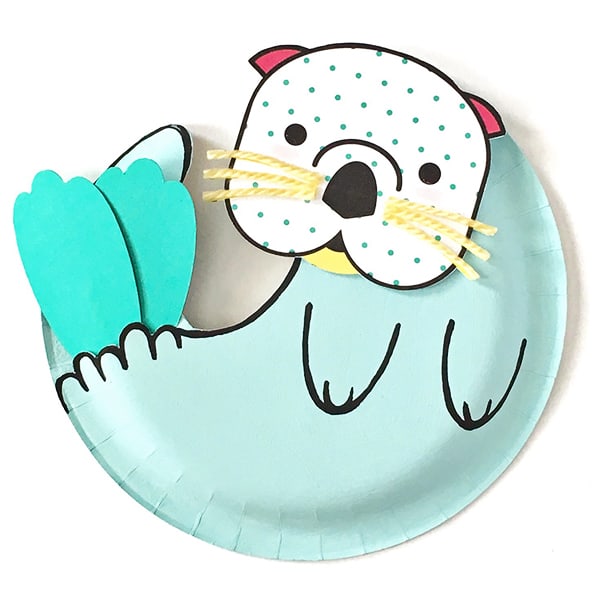 Check out more fun paper plate crafts and lots more creativve projects for kids!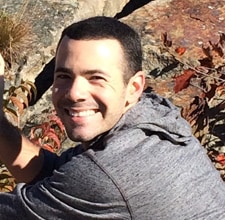 John Lavelle is an artist and art teacher who loves working with all things paper – cardstock, cardboard, foam board, tissue paper, and of course toilet paper tubes. John graduated from the School of Visual Arts with a Bachelors degree in cartooning and earned his Masters degree in Art Education. Over the past few years, John has been working with young individuals who have ASD, which constantly keeps him on his toes and who are the inspiration behind the creative projects he prepares for their daily art classes. You can follow his latest projects on Instagram and on his site, the Art Dream.