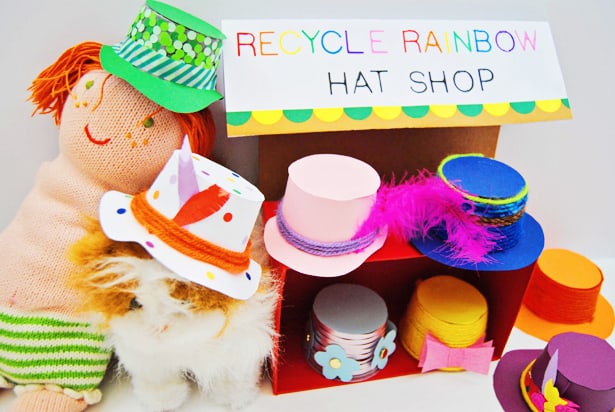 Yogurt. Sweet, creamy and so delicious for quick breakfasts and snacks. We seem to go through a lot of yogurt and in doing so, find a large quantity of yogurt cups in our recycle bin. I often find my kids making crafts from recycled items, and we had so much fun coming up with our recycled yogurt cup hat shop.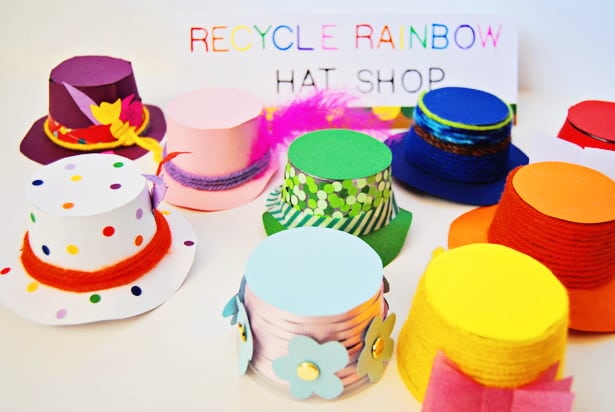 Recycled Yogurt Hats – Materials:
Yogurt Cups*
Multiple Colors Cardstock
Scissors
Glue
Ruler
Pencil
Assorted decorations such as ribbon, yarn, buttons, etc.
*We used 4 oz. yogurt cups.

We created as we went along so this could be a great invitation to create prompt with all the supplies set out. However, for a more step by step process, this is what we did for one of the simple hats.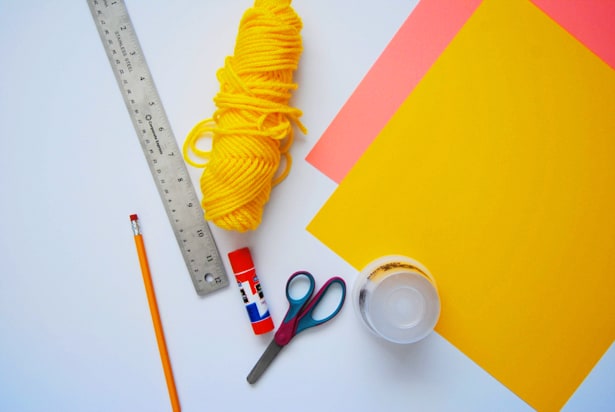 Instructions:
Step 1: For the brim, trace the top portion of the cup on colored cardstock. Use larger diameter cup than the one you are using to create your hat (we used an 8 oz. yogurt lid) or free draw around the initial circle. Cut out the inside circle slightly smaller than top rim of the yogurt cup. We cut small tabs while removing the inner circle to easily attach to the yogurt cup with a small dab of glue. Slide over the overturned yogurt cup and glue to create the hat brim.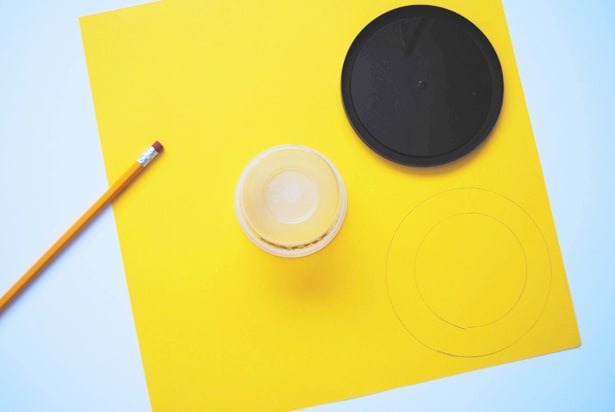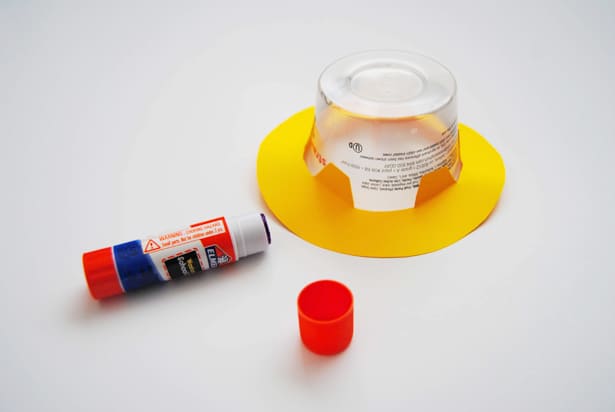 Step 2: Place glue around the outside of the cup. Wind yarn around to cover. Alternately, measure the height of yogurt cup and cut paper strip to encircle the middle portion of the hat. Glue and trim as needed.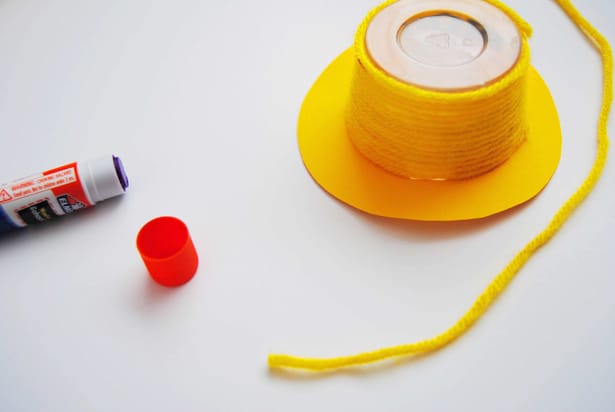 Step 3: Trace and cut circle to cover top portion of the hat. Glue circle on for top of hat.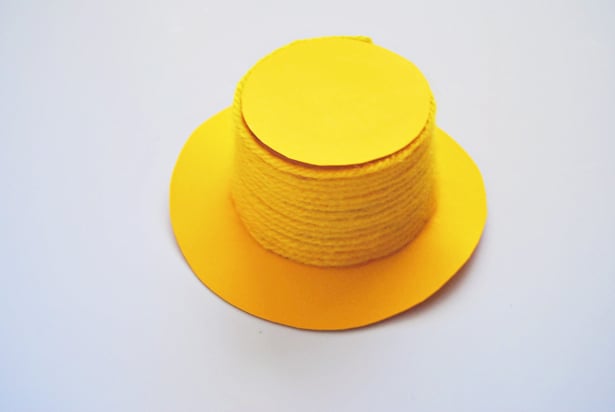 Step 4: Measure and add hat band with paper or ribbon. Add flowers or other embellishments.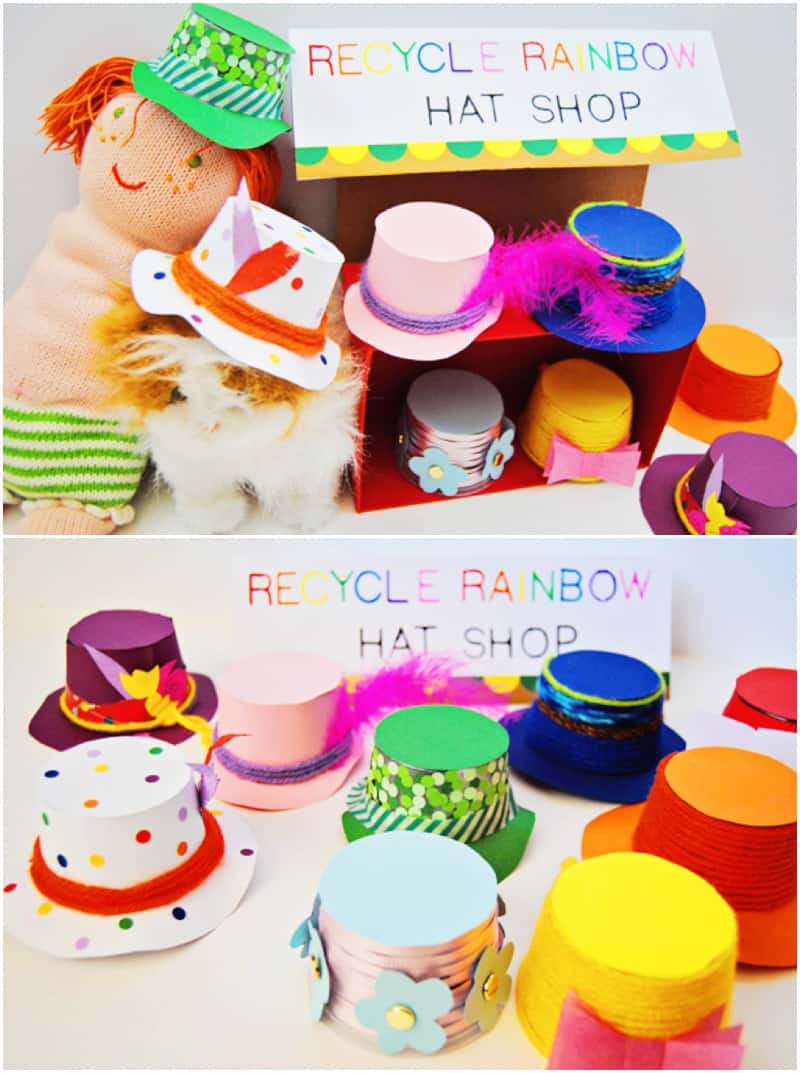 We set the finished hats on a makeshift shelf (made from a recycled box) and their favorite toys shopped for new hats. An added bonus – my kids are more than happy to wash out their yogurt cups knowing that it means more hats to make!
What are your favorite recycled crafts? Check out more creative ideas for kids!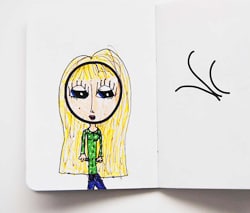 Amy Fuss is the founder and mom behind Start Creative, a company that encourages creativity in children through simple art activities. Start Creative doodle books are made in the USA from 100% recycled paper and are designed to spark creativity. For more fun projects, follow along with Start Creative on Instagram at @startcreativestudio or visit the Start Creative blog.
______________________________________________________________________________________________________

Disclosure: Some of the links in the post above are "affiliate links." This means if you click on the link and purchase the item, we will receive a small affiliate commission. Regardless, we give our promise that we only recommend products or services we would use personally and believe will add values to our readers.