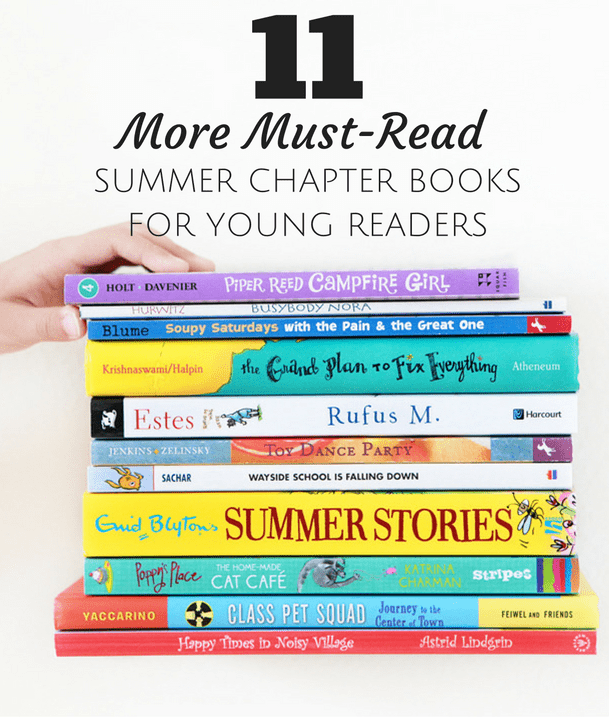 I'm excited to be back here sharing eleven more chapter books to read during the rest of your summer (check out the first ten books here). We all know that children learn new words when they read on a regular basis. Beyond that, I'll be sharing specific strategies you can use to increase your children's vocabulary while reading aloud to them.
1. Read with emotion, varying intonation and inflection.
2. Use gestures to show the meaning of a new word, like for the word "pry."
3. Use facial expressions to demonstrate the meaning of certain words like verbs and emotional states, e.g., the word "scowl."
4. State a synonym or two for an unknown word.
5. Relate a new word to a prior experience that your child has had. For example., if the word is "indignant," you can talk about a past situation in which your child was indignant when something very unfair happened to them. (From Makes Sense Strategies).
6. Make up a sentence and use the new word in it to show your child the meaning of the word in a different context.
7. Ask your child to stop you if they hear a word that they don't know.
8. One last tip—I find that reading a book aloud to my daughter first before giving it to her to read on her own supports her vocabulary acquisition.
During read-alouds with my daughter, I don't use these strategies for each and every unknown word we come across—just for some words—and I use the strategy as quickly as possible so as not to interrupt the flow of the story too much.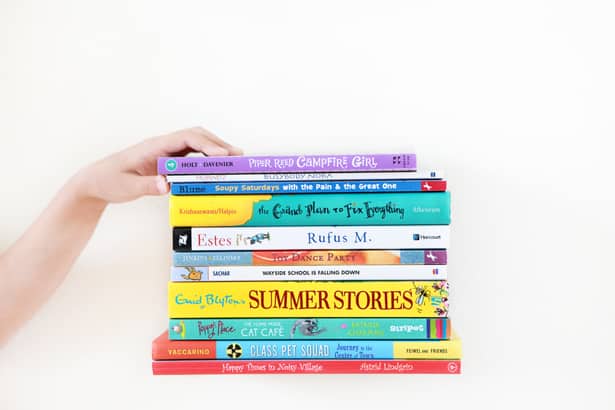 Also, a note on repeated readings. When kids read the same book again and again, they're exposed to the same unfamiliar words many times and they understand their meanings (from context clues) a little more each time. Reading books over and over could not be more important for vocabulary acquisition! It also gives children a chance to reflect on the story and think about it in deeper ways. When kids read books repeatedly, they understand the story better—the internal workings of the characters, the plot, themes and the "big picture" of the story.
Without further ado, here are eleven more of our favorite chapter books for early readers to round out the rest of your summer!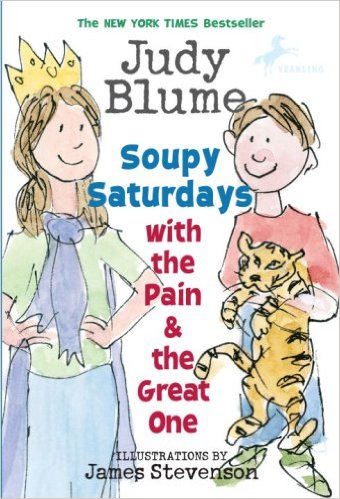 Soupy Saturdays With the Pain and the Great One
Lexile Measure: 420L
Age Range: 6-8
Any older sisters and younger brothers will appreciate The Pain and the Great One series (four books total). Judy Blume is a master of writing from the perspective of real kids, so much so that adults reading this series will chuckle at their own childhood memories evoked by her writing.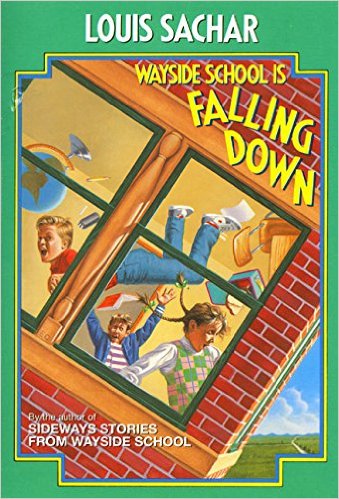 Wayside School is Falling Down
Lexile Measure: 440L
Age Range: 6-8
This set of upside-down, topsy-turvy tales will engage the most reluctant of readers, and will provide many laughable moments if you decide to use this book as your next read-aloud.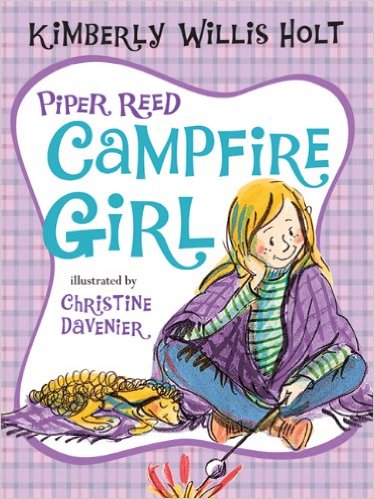 Piper Reed, Campfire Girl
Lexile Measure: 530L
Age Range: 7-9
Fall is in full swing and Piper cannot wait for Halloween until her well-meaning father announces a camping trip scheduled for that very day! Ordinarily, Piper loves camping but is distraught to have to miss out on one of her favorite holidays. While reading Piper Reed, Campfire Girl, we enjoyed the family dynamics between Piper and her two sisters. This is the fourth book in the Piper Reed series.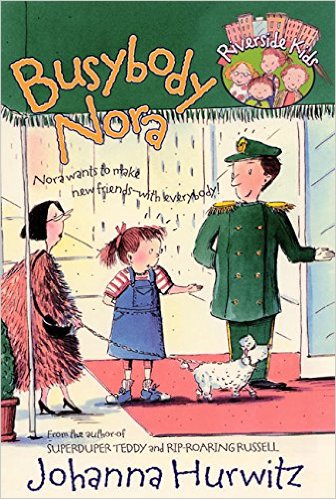 Busybody Nora
Lexile Measure: 630L
Age Range: 6-8
Nora and get brother Teddy live in an eight-story apartment building in New York City near Riverside Drive. Nora might just be the most curious kid on her block, or in the city, for that matter. "What bothered Nora was that she didn't know the names of all the people." The solution? Throw a huge party for all the residents of the building so she can finally meet them all!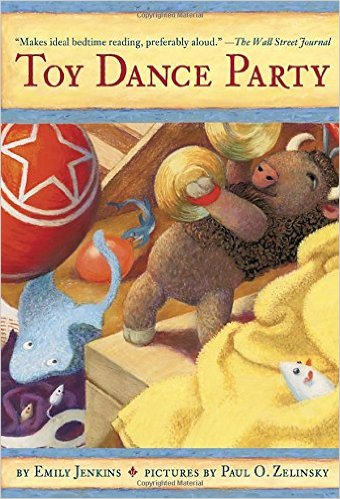 Toy Dance Party
Lexile Measure: 680L
Age Range: 6-8
This book about the secret life of toys engages the imagination and has kids looking at their beloved playthings in a different light. Toy Dance Party is the second book in the Toys trilogy.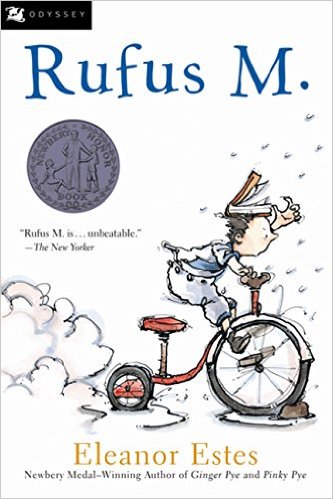 Rufus M.
Lexile Measure: 710L
Age Range: 7-10
In Rufus M., we learn about the youngest in the Moffat family, seven-year-old Rufus. Irrepressible and opinionated, Rufus wants to do what all his other siblings are doing, but always in his own way. There's the time he plants "Rufus beans" in order to grow his own Victory Garden and when he incites a popcorn craze in his hometown. Rufus M. is a Newbery Honor book.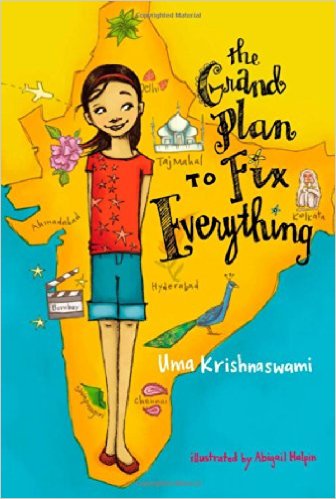 The Grand Plan to Fix Everything
Lexile Measure: 770L
Age Range: 7-10
Dini is crazy about movies—especially lively Bollywood films—and is surprised to learn that her family is moving to India, to an incredibly small town called Swapnagiri. But what she doesn't know is that unimaginable adventures await her there. If your kids are looking to be "taken away to another place" this summer, this book is for them.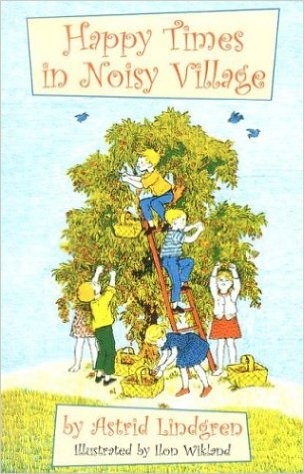 Happy Times in Noisy Village
Age Range: 6-9
A refreshing read in contrast to the hectic multi-tasking lifestyle of today. In Noisy Village, kids are allowed to be kids which includes climbing through the branches between their houses to visit each other, going on fantastic adventures, getting into scrapes and always, always having a grand time. Reading about the children scheming about how to pull out reluctant Olaf's loose tooth was especially funny.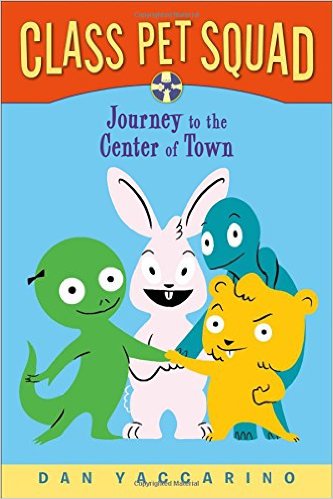 Class Pet Squad: Journey to the Center of Town
Age Range: 7-9
There's a new gang in town…or rather, they've been around for awhile. You just never knew it. Max, a hamster and his team of classroom pets—a chameleon, turtle, rabbit and trio of mice—are on a mission to return Sharkman, a treasured action figure who got left behind in class, to its owner's home. The book's plentiful illustrations support story comprehension for early readers.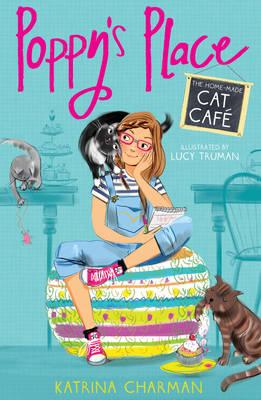 The Home-Made Cat Cafe (Poppy's Place)
Age Range: 7-9
This is a book for cat lovers. After her veterinary nurse mother refuses to let her have her own feline pet, Isla comes up with an ingenious plan involving a friendly black and white cat named Poppy who is in need of a home. The Home-made Cat Cafe is available on Book Depository (with free shipping).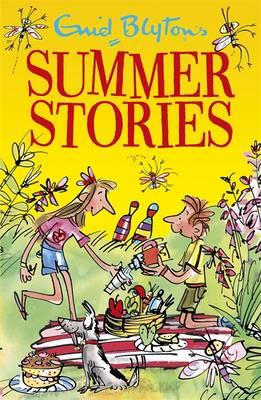 Summer Stories
Age Range: 7-9
If you haven't read any Enid Blyton yet, this recently published collection of some of her best summer stories is a great place to start. We loved "When Mollie Missed the Bus." Definitively one of the UK's most beloved children's authors, Enid Blyton's books have sold more than 600 million copies. Summer Stories is available on Book Depository (with free shipping).
What are your favorite summer chapter reads for kids?
Check out our first post on this series 10 Must-Read Summer Chapter Books For Young Readers.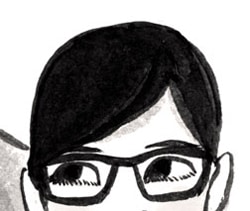 Michelle Sterling is a speech-language pathologist, photographer and mother of two. You can find her sharing books she loves on Instagram and on her blog Avery and Augustine.
______________________________________________________________________________________________________

Disclosure: Some of the links in the post above are "affiliate links." This means if you click on the link and purchase the item, we will receive a small affiliate commission. Regardless, we give our promise that we only recommend products or services we would use personally and believe will add values to our readers.