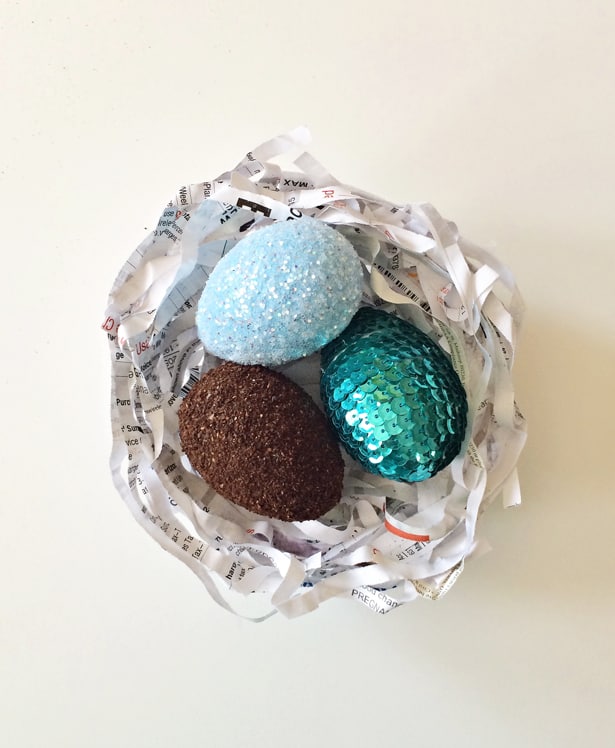 This little nest is a perfect
spring craft
to do with kids. We used strips of paper taken right out of the shredder to create this cute home for a group of eggs. This is also the perfect opportunity to use up some of the scrap cardstock or construction paper you've been collecting.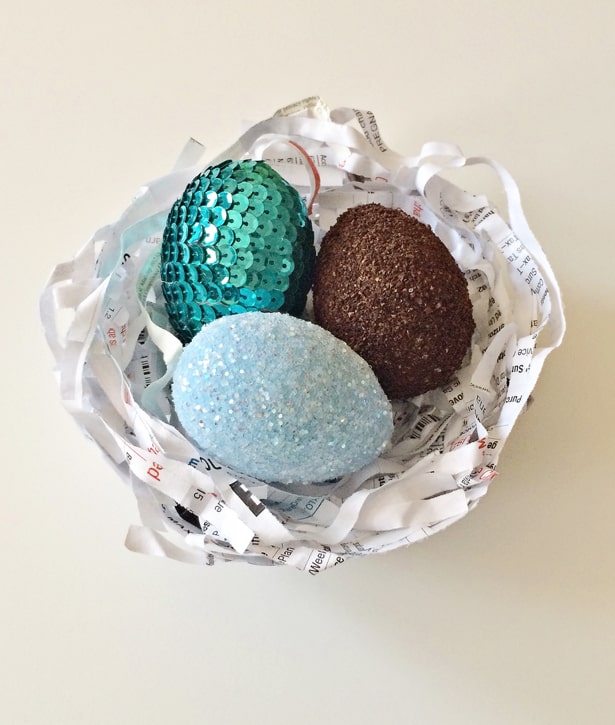 Recycled Paper Bird's Nest – Materials:


– Craft eggs

– Shredded paper (from a paper shredder)

– Paper bowl

– Large bowl

– Cooking spray

– Tacky glue

– Sequins trim (or any decorative craft trim)

– Coffee grinds

– Foam brush

– Hot glue gun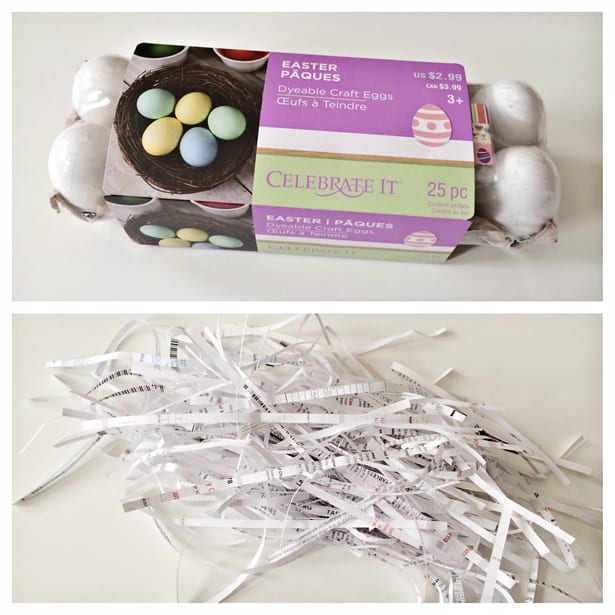 Instructions:

Step 1. Collect a good amount of shredder paper, then prepare an equal parts tacky glue and water mixture in the large bowl, about three tablespoons of glue and three tablespoons of water, (you could always add more glue and water). Spray some cooking spray into your paper bowl and spread it evenly.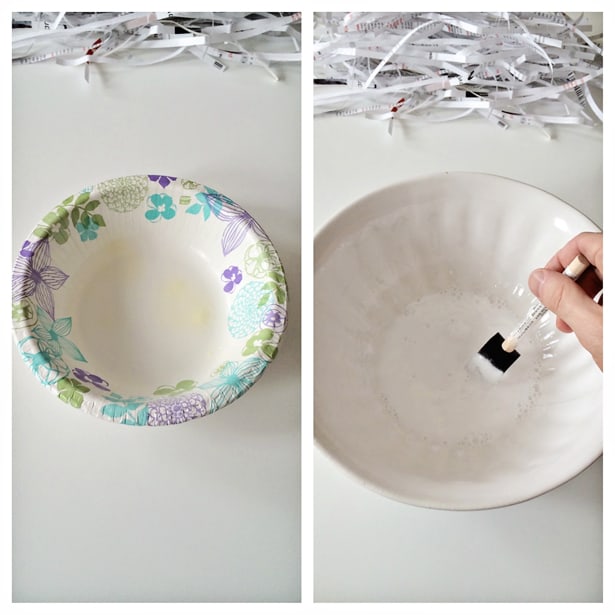 Step 2. While keeping the shredded paper grouped lengthwise and in small bunches, place it into the bowl and use the foam brush to apply the glue and water mixture. Begin placing the shredded paper in the paper bowl building the bunches around and up the sides. The nest will take 24 hours to dry, once it's set, remove the nest carefully from the bowl and allow the bottom to dry, about another few hours or so.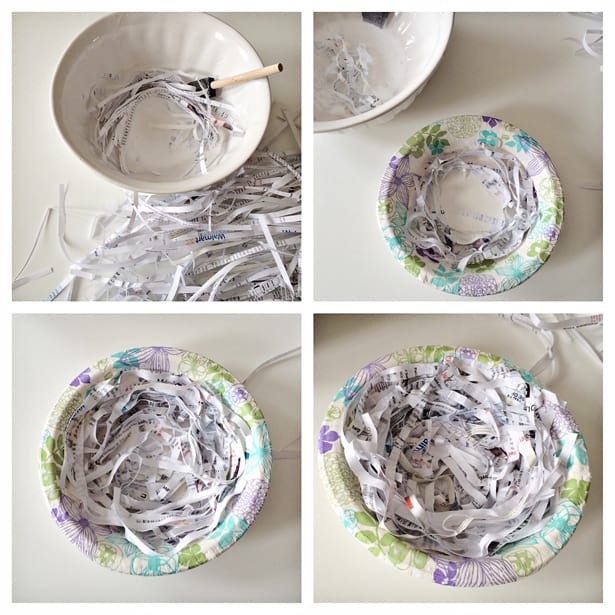 Step 3. For the sequins egg, simply hot glued the trim beginning at the bottom and wrap the trim around and around until fully covered, hot gluing it on along the way.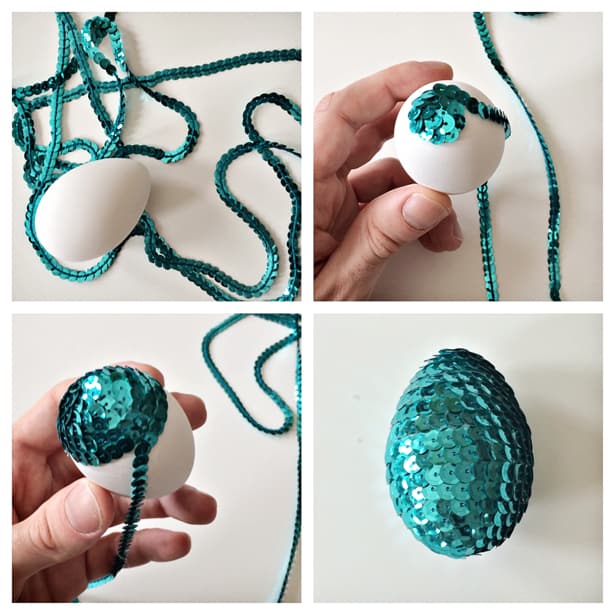 Step 4. For the coffee egg, place fresh coffee grinds into a bowl, paint the egg with glue and sprinkle the grinds covering the entire egg. Be creative with the materials you choose to cover your eggs, you may be surprised by what you can find already in your house.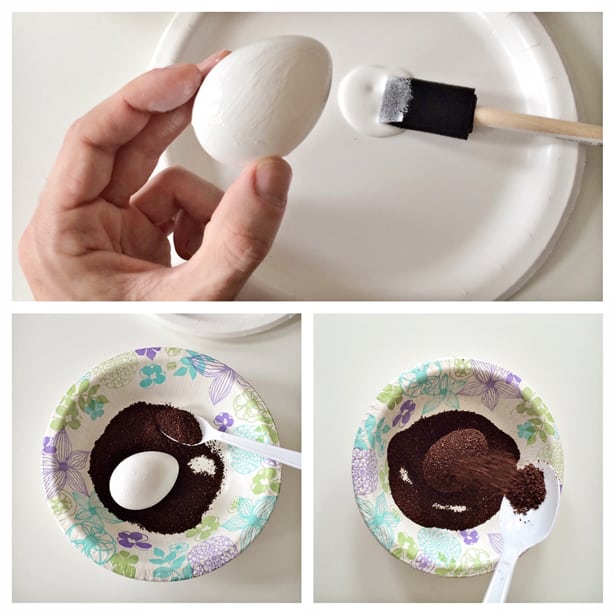 If you'd like a colored nest, you could shred some cardstock in various colors and even add some gold mylar for some sparkle!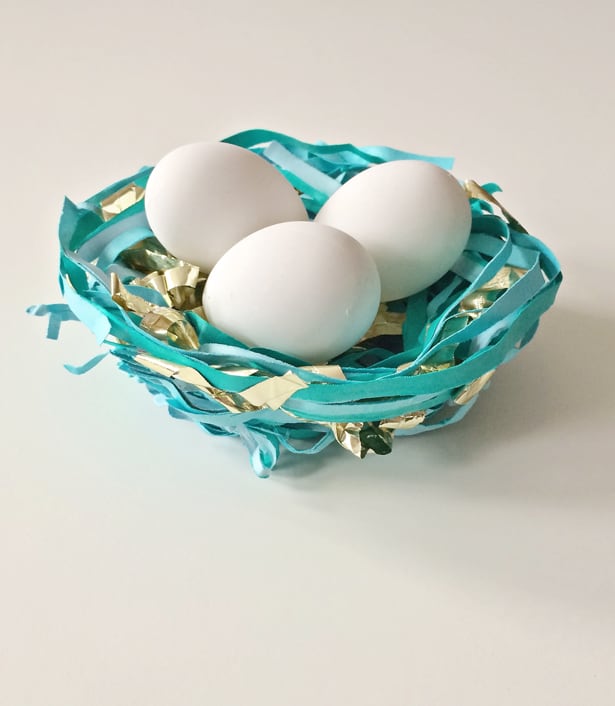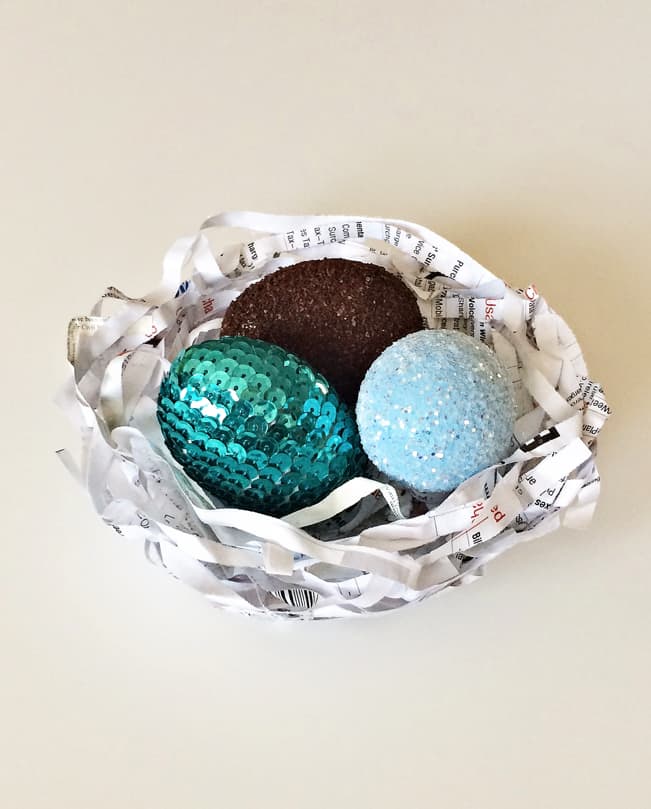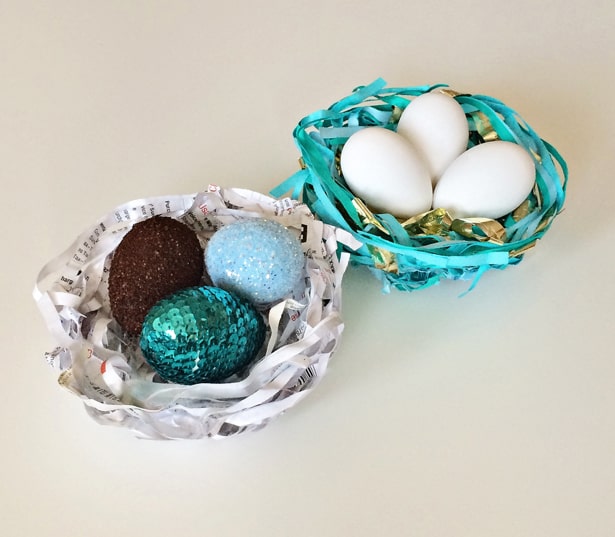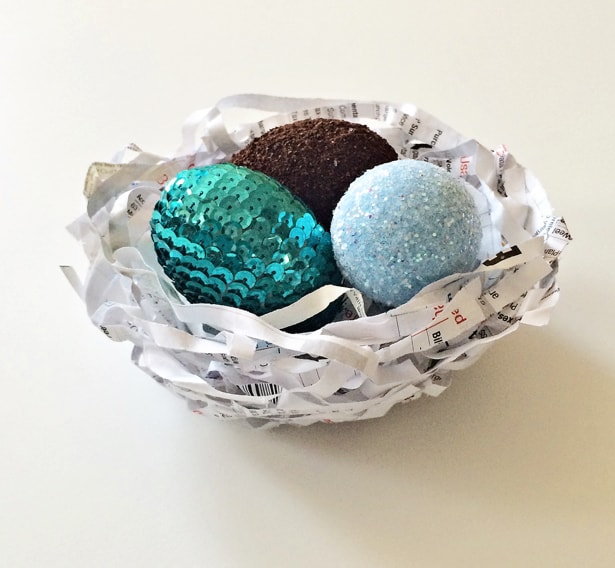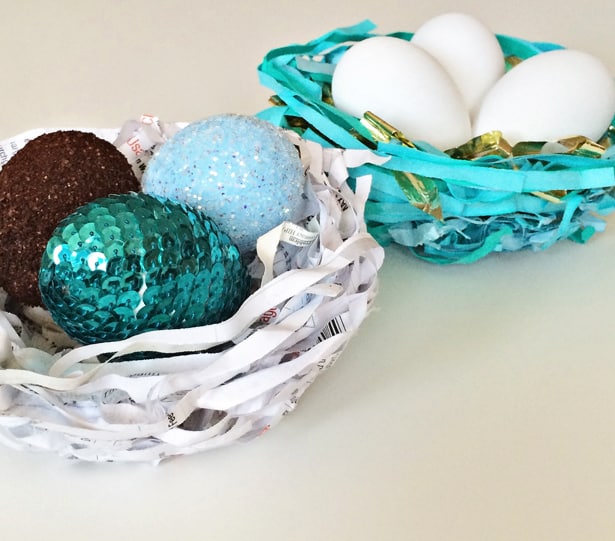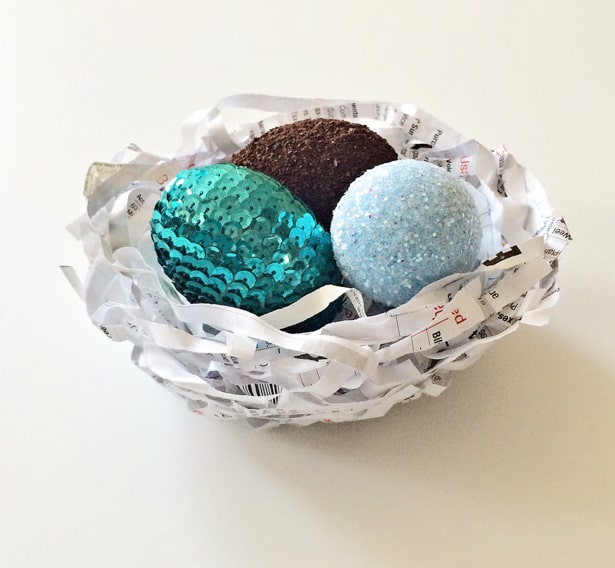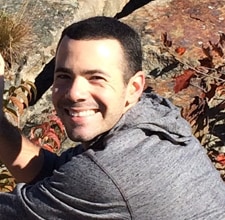 John Lavelle is an artist and art teacher who loves working with all things paper – cardstock, cardboard, foam board, tissue paper, and of course toilet paper tubes. John graduated from the School of Visual Arts with a Bachelors degree in cartooning and earned his Masters degree in Art Education.
Over the past few years, John has been working with young individuals who have ASD, which constantly keeps him on his toes and who are the inspiration behind the creative projects he prepares for their daily art classes. You can follow his latest projects on Instagram.