Easter is right around the corner! If you're looking for some cute and cuddly bunny crafts to celebrate with your kids, look no further than these easy ideas.
Beyond Easter, these are adorable crafts for any child (who wouldn't want their own set of bunny ears?). From candy pouches to finger puppets, sock bunnies and felt ears, get ready for some hoppin' fun!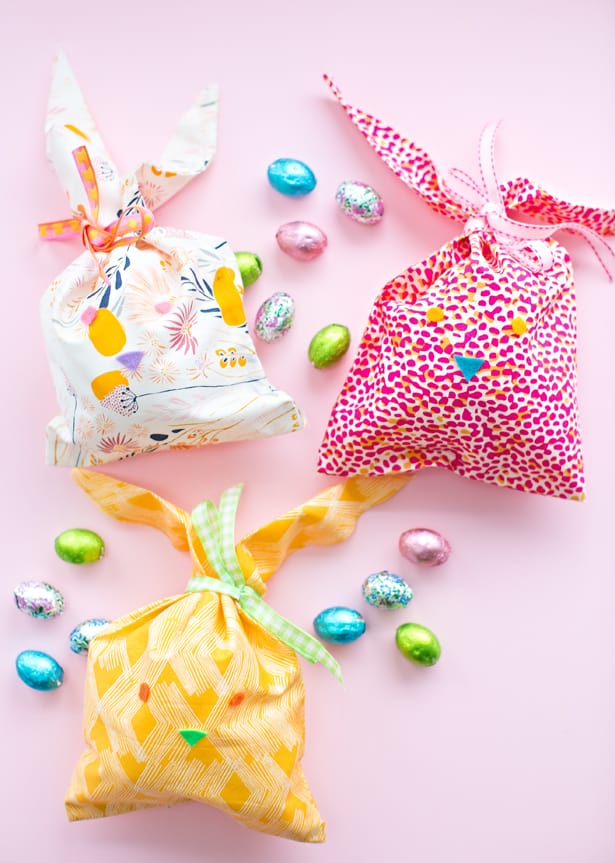 No-Sew Bunny Pouch (via hello, Wonderful)
Kids will love making these easy no-sew bunny pouches for their friends in adorable fabrics!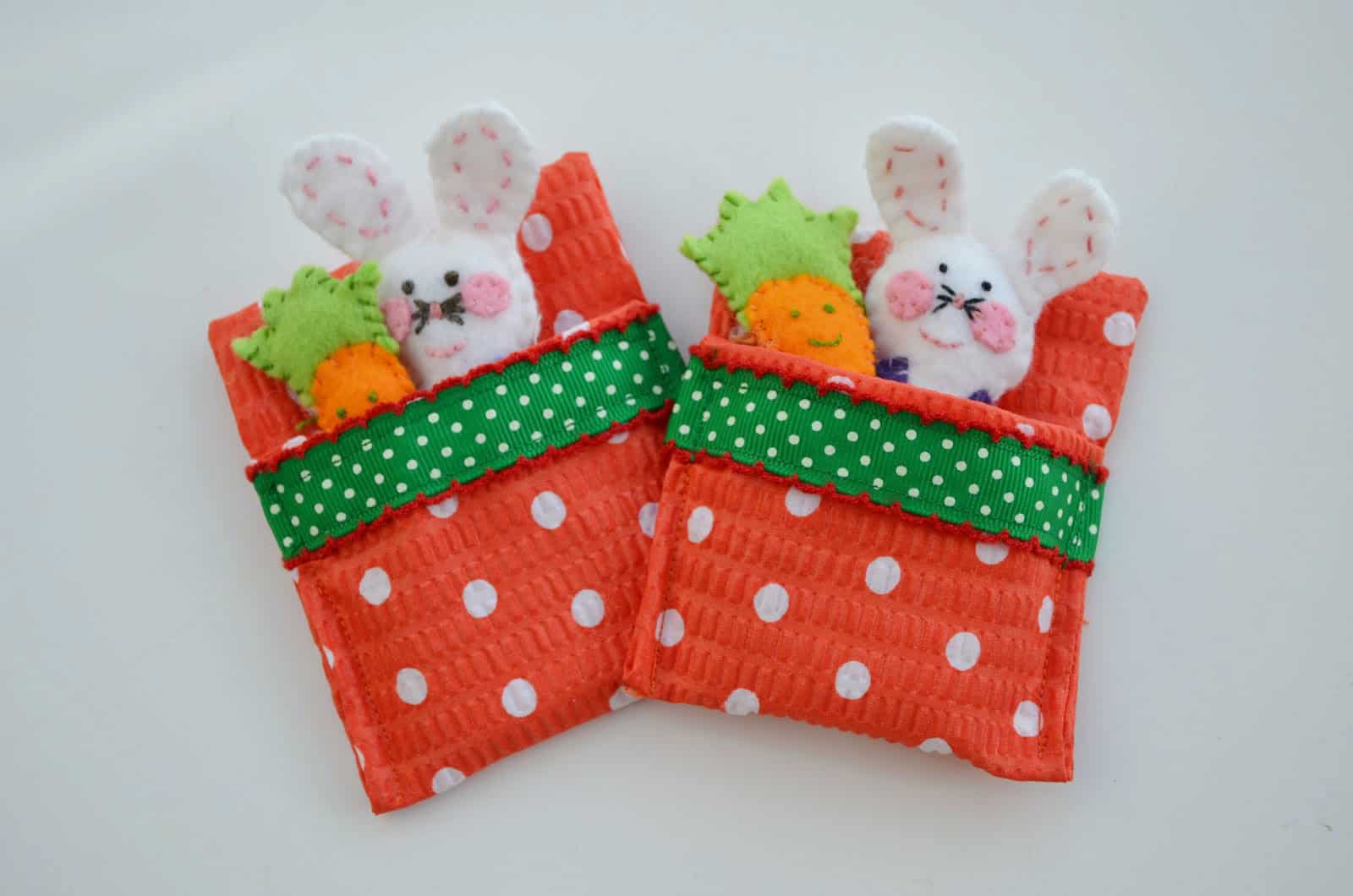 Mini Felt Bunnies (via Snugglebug University) How darling are these little felt bunny buddies? There's a bit of sewing involved but a handy template to walk you through it. Place them asleep in a little tin can and they become friendly pets to take for on-the-go play.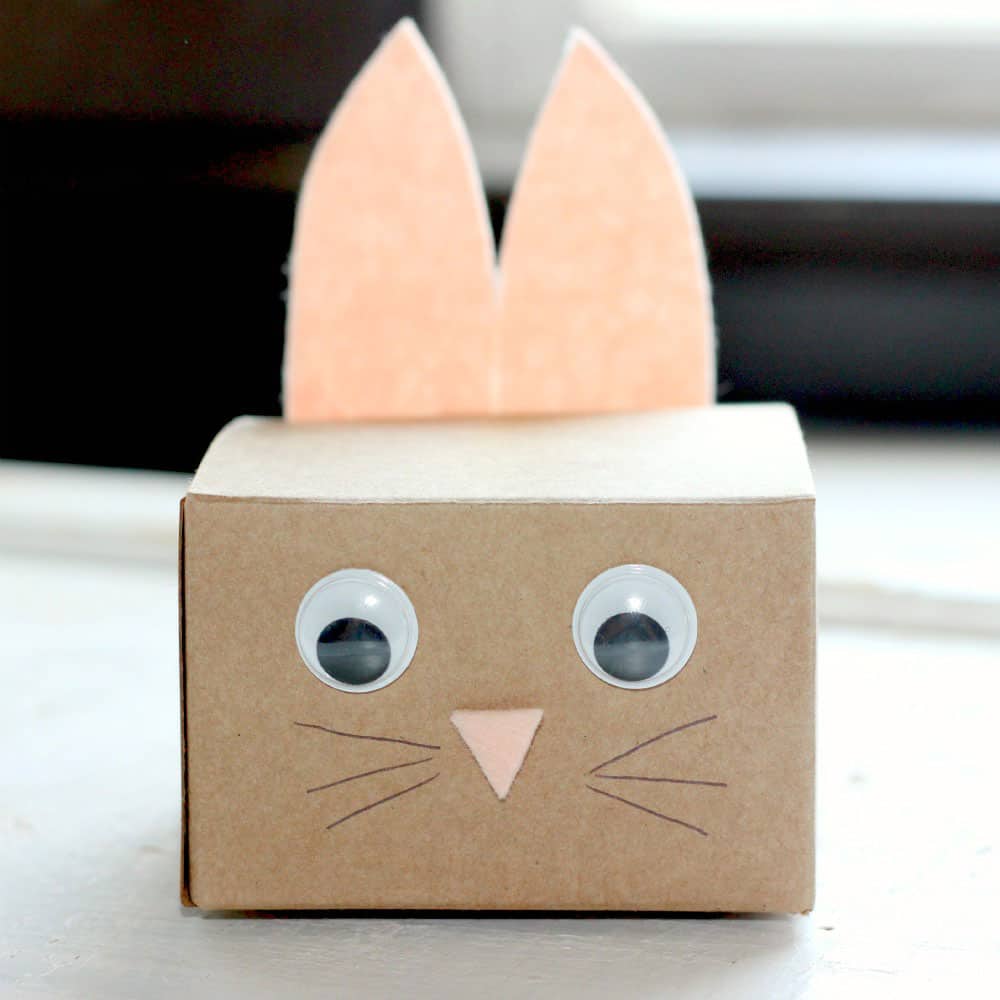 Bunny Treat Box (via We Love Citrus) This easy paper favor box is full of bunny charm. Check out the full post for other ideas on how to vary up the decorations with some in a can as well.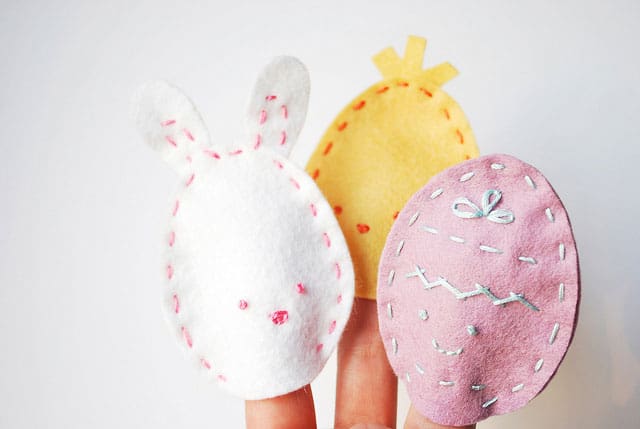 Easter Finger Puppet (via Wild Olive) Simple needle and thread is all it takes to stitch up these darling bunny finger puppets and Easter friends.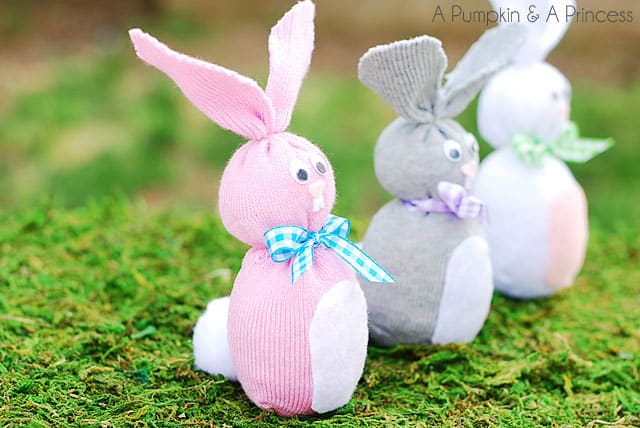 Sock Bunnies (via A Pumpkin & A Princess) Younger kids will love this fun and cuddly no-sew sock bunny they can decorate with just a few pieces of materials.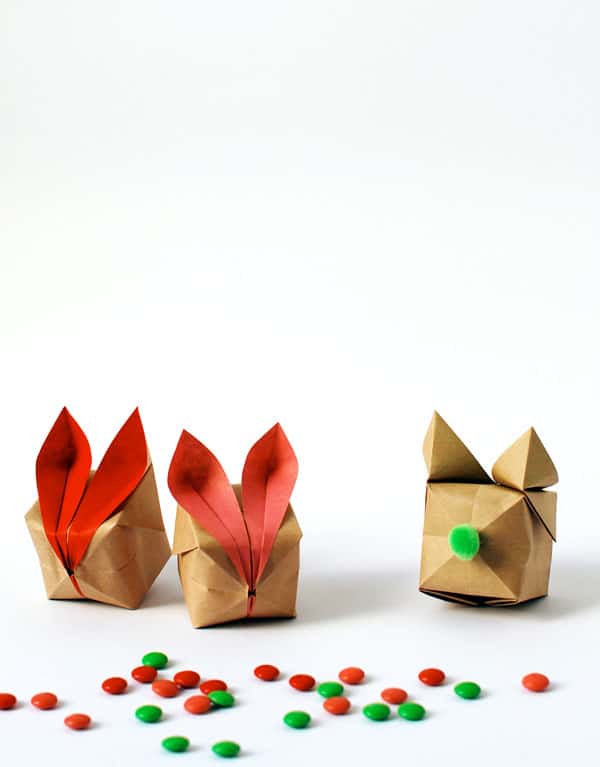 Origami Bunnies (via The Red Thread) These modern looking origami bunnies require just paper and some patience folding, but when you're done you can do so much with them. Hand them out with tiny treats or even make a mobile! (as the post suggests).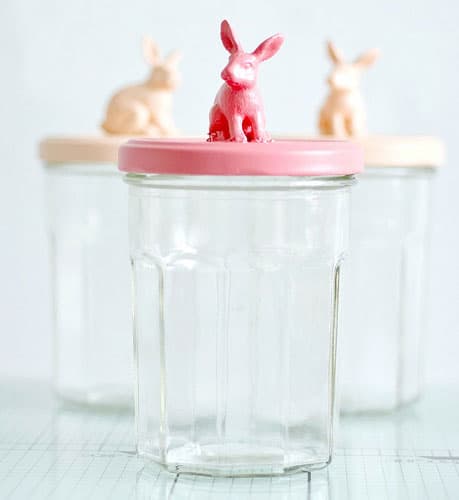 Bunny Jars (via Torie Jayne) Jar-topped animal lids have made the round before, but the reason why is because they're so cute (and easy!). Here's a fun Easter themed one you can fill with treats for a twist on the traditional Easter basket.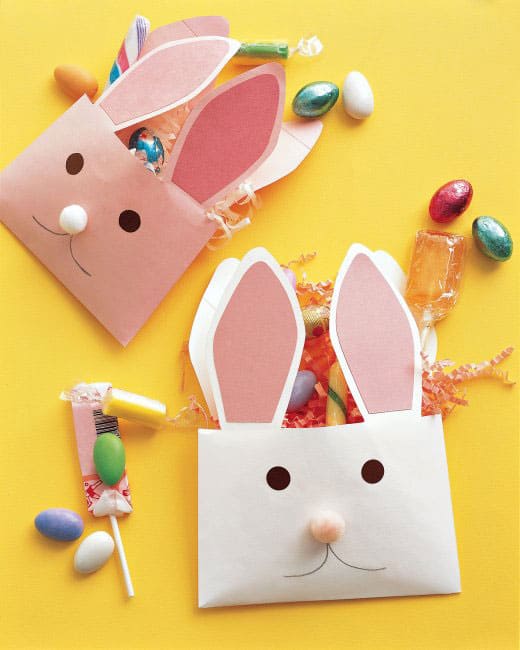 Envelope Bunnies (via Martha Stewart) Here's another cute variation on an Easter treat basket. These bunny envelopes are simple enough for kids to lend a hand making and can be stuffed to the brim with goodies.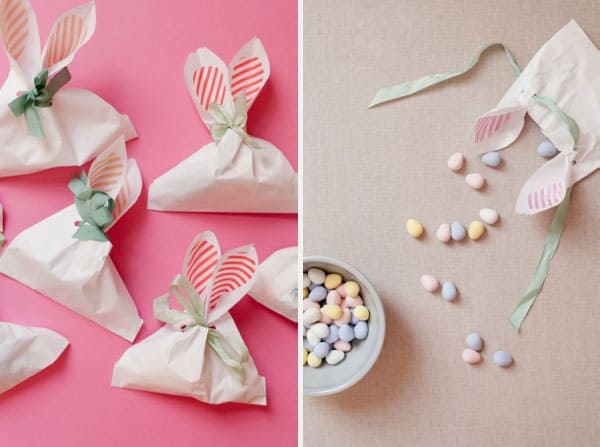 Bunny Bags (via Oh Happy Day) These bunny bags are perfect for an Easter party or class if you need several and come with a free template. The ribbon's a nice touch to vary it up!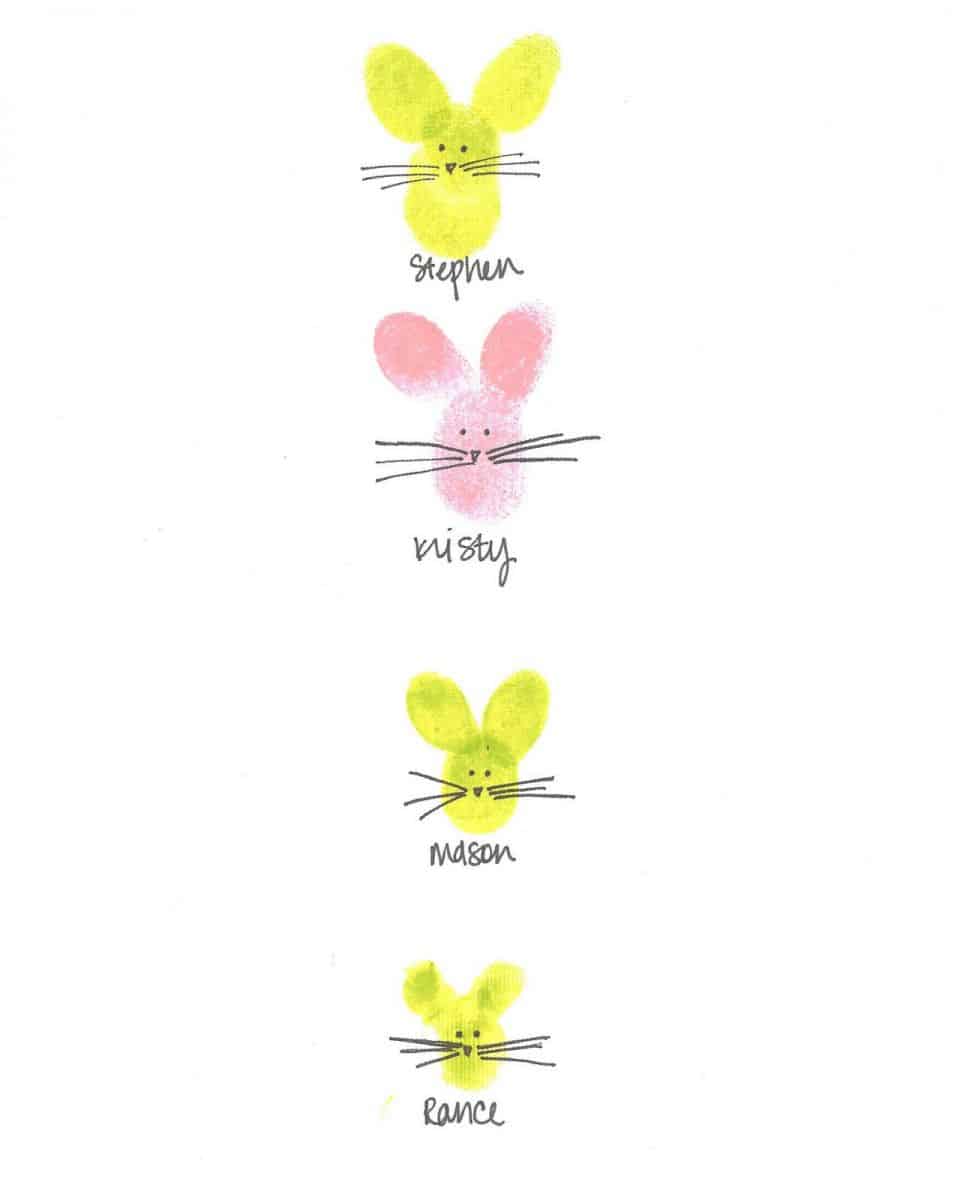 Bunny Thumbprint Art (via Kristy Makes) How lovable are these little thumbprint bunnies? It's a fun way to get the wee ones involved and maybe even commemorate their very first Easter!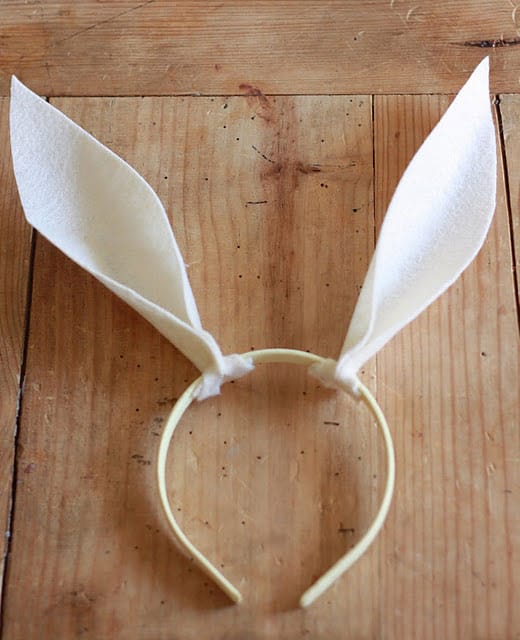 No Sew Bunny Ears (via One Little Minute) If you're low on time but want to give your little bunnies some ears to hop along with, these no-sew felt ears literally take minutes to put together.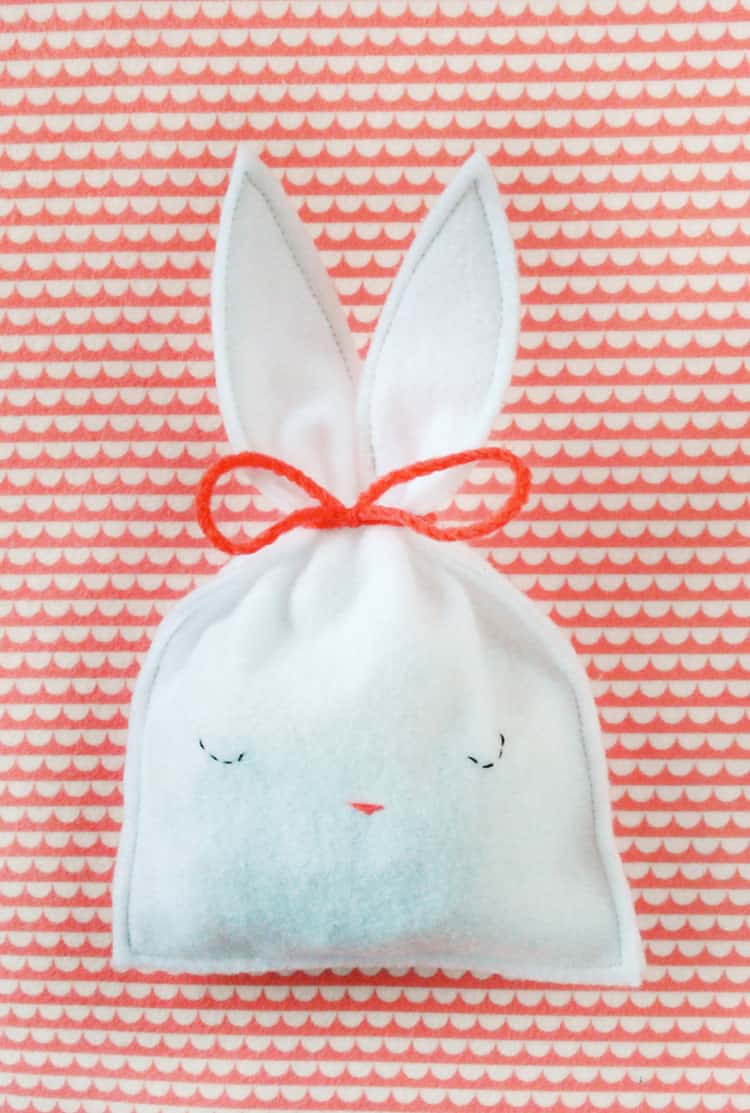 Bunny Felt Pouch (via Mer Mag) I don't know what it is with felt and bunnies but they were meant to be together. Here's another adorable candy pouch tutorial (template included) to make an easy candy pouch. I can see kids carrying around these cuddly pouches long past Easter.
Take a look at more Easter and spring ideas here!
(First published 4/11/14)