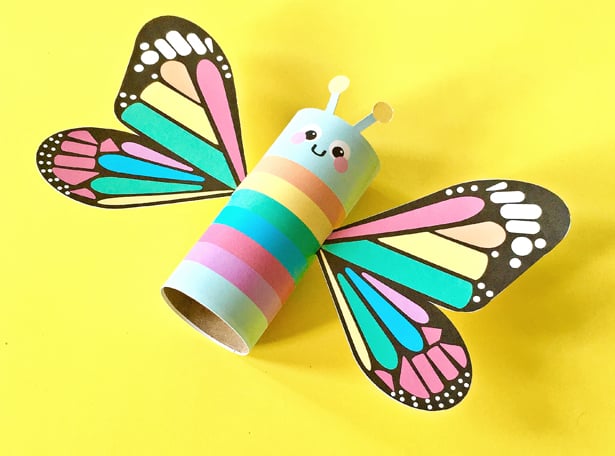 This little butterfly is so happy it's spring time he decided to wear it! He is dressed up in a rainbow print with wings to match. Print out this craft and turn an ordinary cardboard tube into a happy fluttering butterfly, kids will have fun flapping this one around outside or in.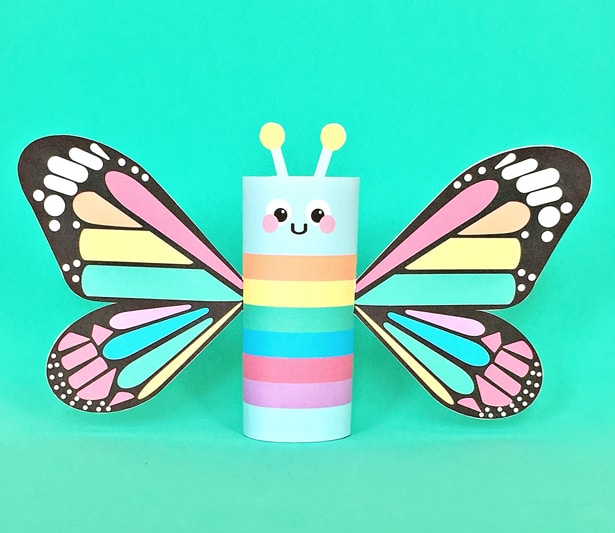 Rainbow Butterfly Paper Tube Craft – Materials:
– Butterfly printables (see below)
– Printer, scissors
– Glue, tape or stapler
FREE PRINTABLE DOWNLOAD BELOW (Rainbow Butterly, Wings, Color Your Own, Color Your Own Wings, all in one file)
Click Here to Get Your Free Printable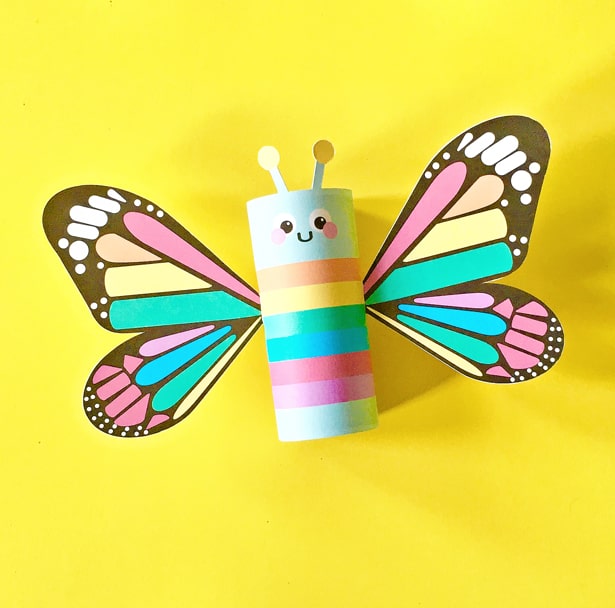 Instructions: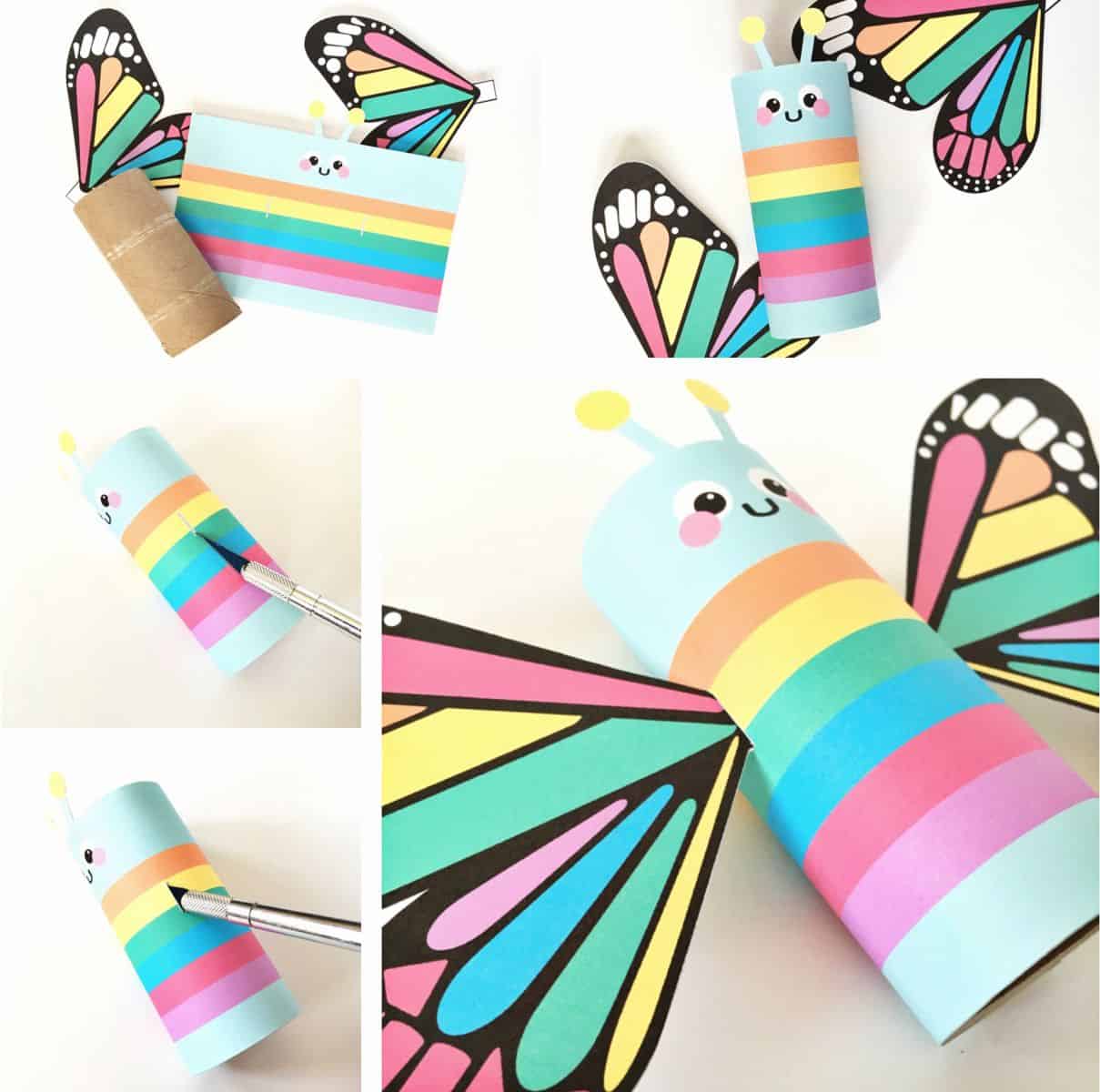 Step 1. Print your choice of colored butterfly or color your own, cut with scissors or a craft knife.

Step 2. Wrap around a toilet paper tube. Secure with glue, tape or a stapler.

Step 3. Make a score cut with a craft knife on the gray lines, then carefully make an incision through the tube.

Step 5. Apply glue to the tabs and insert wings.


If you don't wish to cut a slit for the wings, simply fold the tab back and glue the wings to the tube!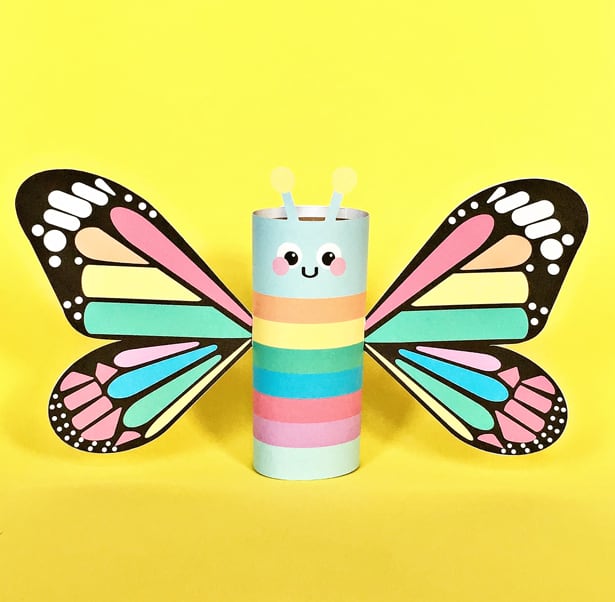 Happy Spring!
What are your favorite spring crafts for kids? Check out more playful paper tube crafts!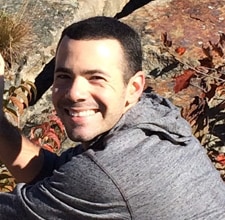 John Lavelle is an artist and art teacher who loves working with all things paper – cardstock, cardboard, foam board, tissue paper, and of course toilet paper tubes. John graduated from the School of Visual Arts with a Bachelors degree in cartooning and earned his Masters degree in Art Education.
Over the past few years, John has been working with young individuals who have ASD, which constantly keeps him on his toes and who are the inspiration behind the creative projects he prepares for their daily art classes. You can follow his latest projects on Instagram and on his site, The Art Dream.