if you're looking for an easy activity to set up and keep the kids entertained, shaving cream is a surprisingly versatile ingredient to have on hand for crafting afternoons. Kids love the vibrant swirls created by just adding paint. You can make beautiful prints, cards, wrapping paper, or garlands with them afterwards. Or use shaving cream to create sensory bins or play doughs like sand foam. The nice part is that it smells great while you're playing with it!
What are your favorite shaving cream projects for kids?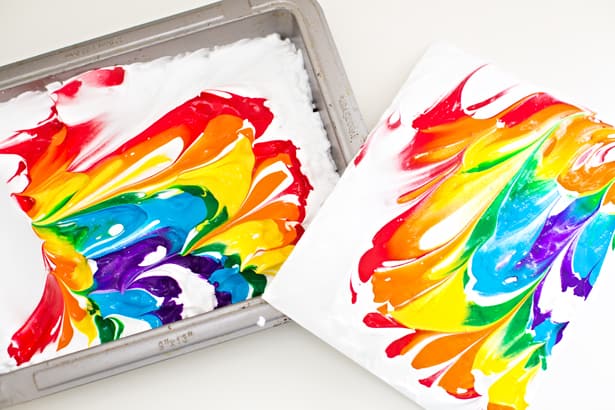 Rainbow Shaving Cream Prints (via hello, Wonderful)
Create your own colorful marbled rainbows with this vibrant shaving cream art set up.
Rainbow Shaving Cream Butterflies (via hello, Wonderful)
Once you've turned your shaving cream art into pretty marbled prints you can create beautiful butterflies (or any other shapes you'd like) to hang up as garlands.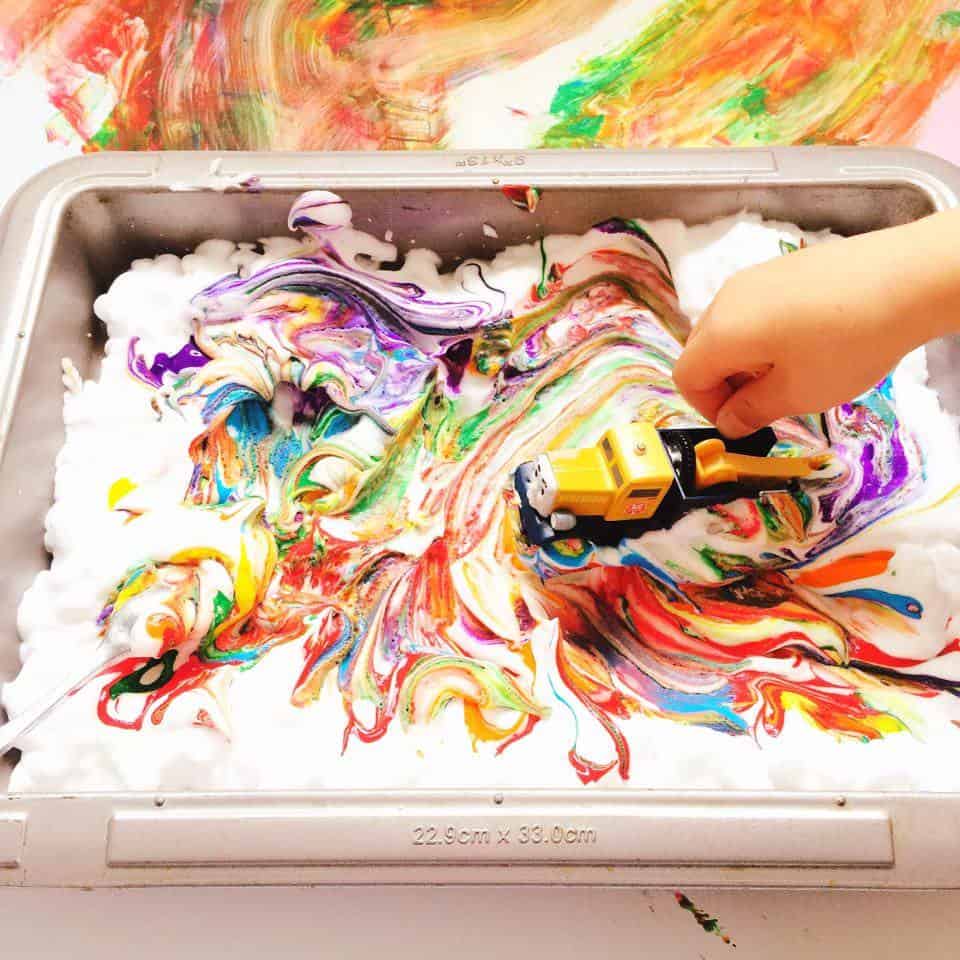 Shaving Cream Sensory Play (via hello, Wonderful)
One of my kids' favorite ways to play with shaving cream is creating a sensory bin filled with swirly colors to play with their favorite small toys.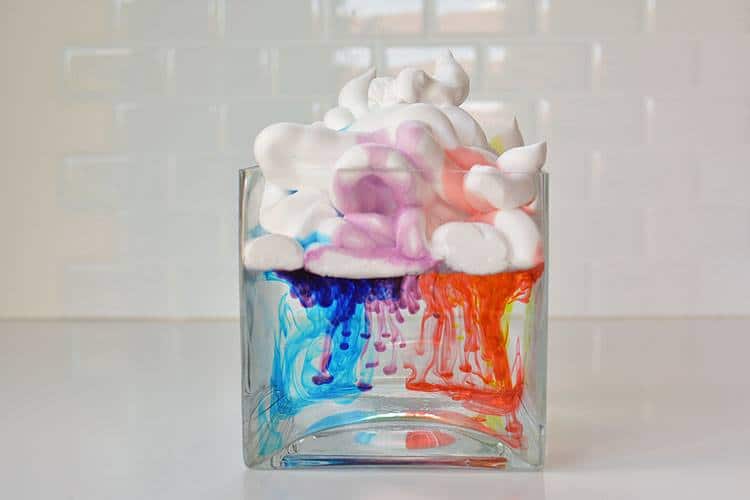 Shaving Cream Rain Clouds (via One Little Project)
Create these colorful rain clouds, a fun way to talk about the weather and rain cloud patterns with kids.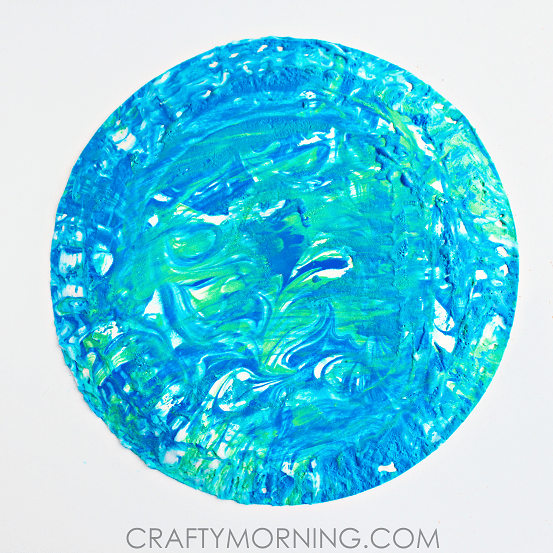 Shaving Cream Marbled Earth (via Crafty Morning)
With Earth Day coming up, creating a marbled Earth is a fun activity to open up the conversation about the planet we live in.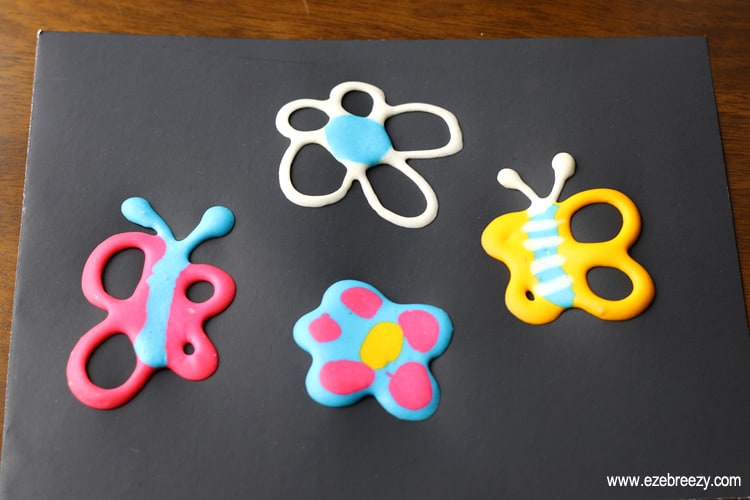 Shaving Cream Puffy Paints (via eze Breezy)
Create your own puffy paints with just 3 ingredients you probably already have at home!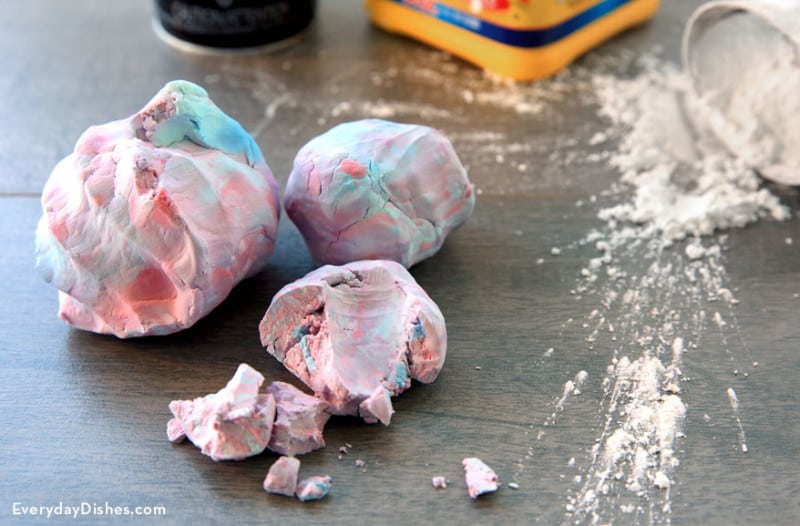 Shaving Cream Foam Dough (via Everyday Dishes)
Turn shaving cream into a fun sensory play dough with a simple kitchen ingredient.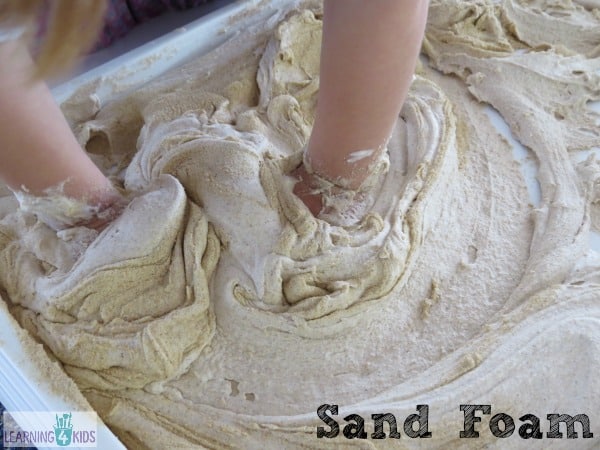 Shaving Cream Sand Foam (via Learning 4 Kids)
Turn sand into an extraordinary sensory activity with shaving cream that kids will want to dig their hands right into.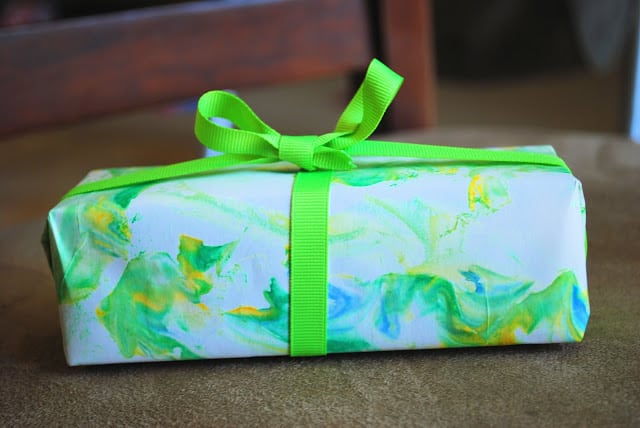 Shaving Cream Gift Wrap (via Mess for Less)
The next best thing to handmade gifts is handmade wrapping paper! These marbled papers are easy for kids to turn into their own unique gift wrap.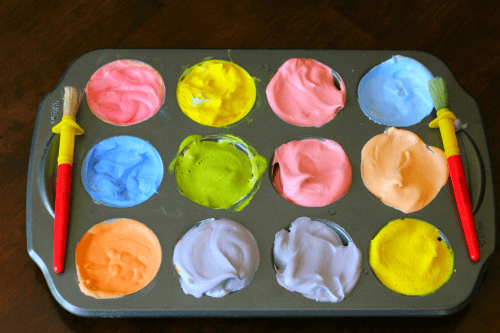 Shaving Cream Paint (via Mom Inspired Life)
Turn shaving cream into homemade paints and let the kids paint on the windows. It'll wash right off too which is a bonus for easy clean-up.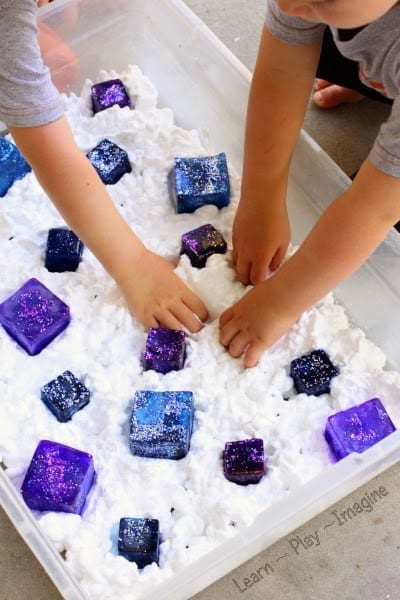 Frozen Shaving Cream Play (via Learn Play Imagine)
Invite all the senses in this amazing frozen sensory shaving cream activity with glitter ice cubes.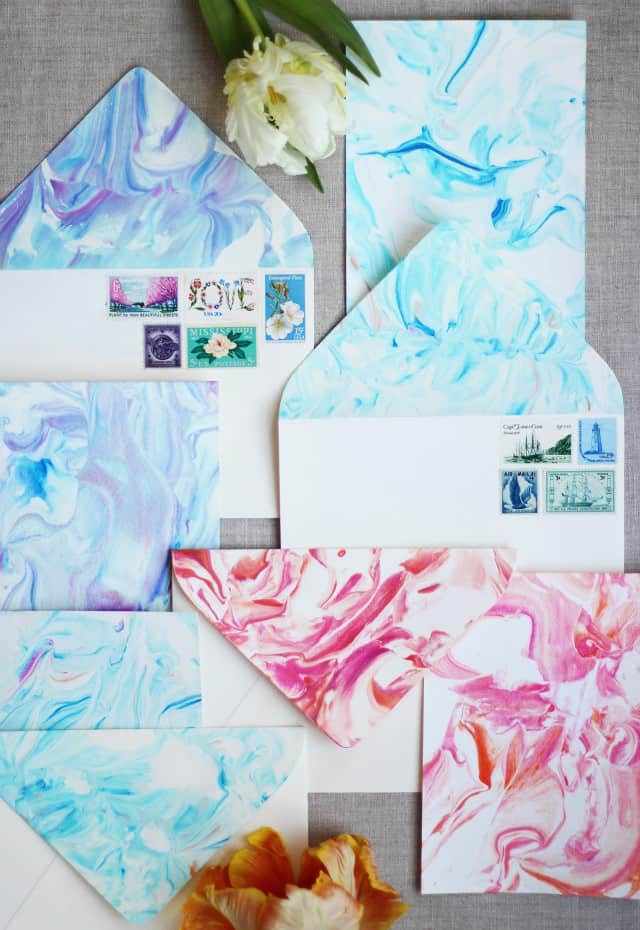 Shaving Cream Marbling Envelopes (via Honestly WTF)
These are beautiful examples of simple marbled prints kids can turn into handmade note cards and envelopes.
Check out more creative projects for kids here!