The 3D printing market for kids is really starting to heat up with products both coming out and in development. The Printeer is yet another entrant into this space. Although still in crowd funding mode on Kickstarter, they've already doubled their funding goal and as of this writing, still have 15 days left to go. If all goes well, we should begin to see product emerge from them late this year, with the first production run going to people who are supporting the campaign.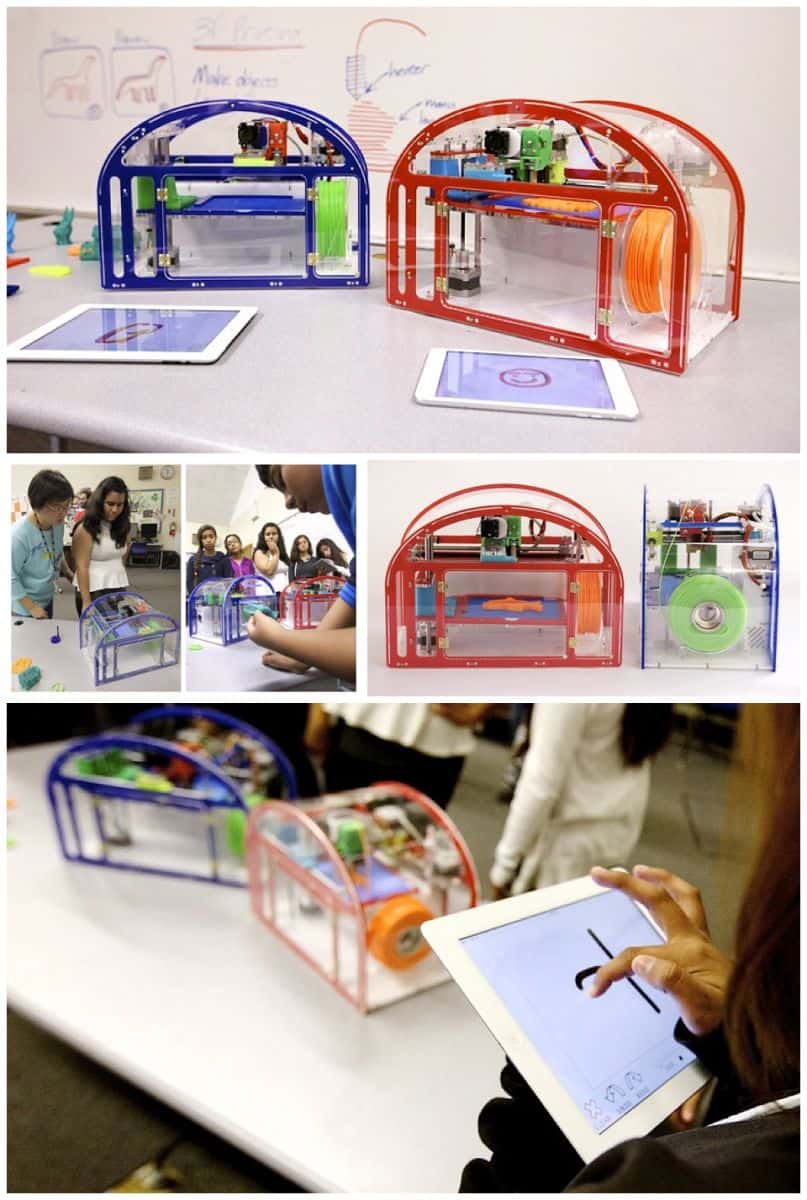 How is the Printeer different? It's squarely intended to bridge 3D printing for children, both in terms of designing the objects as well as the printing process. Printeer's design software runs on iPad, and isn't complex by design. It's meant to be something that can be picked up by kids quickly such that printing can be done directly from the design software, which is wirelessly communicated to the printer.
The printer itself is designed with kids in mind. Consider some of its features: the clear case allows the 3D printing process to be observed with all of the complex inner machinations but keeps hands away from moving, or heated, parts. 3D printed objects are completed on a platform for easy removal. The Printeer uses PLA plastic filament as its material, which is non-toxic.
Currently there is still availability to get the first production batch of Printeer if you pledge $549 or more (estimated delivery Feb 2015).
Also see:

6 Ways Kids Can Play With 3D Printing (Now)

9 STEM Toys That Make Science Fun