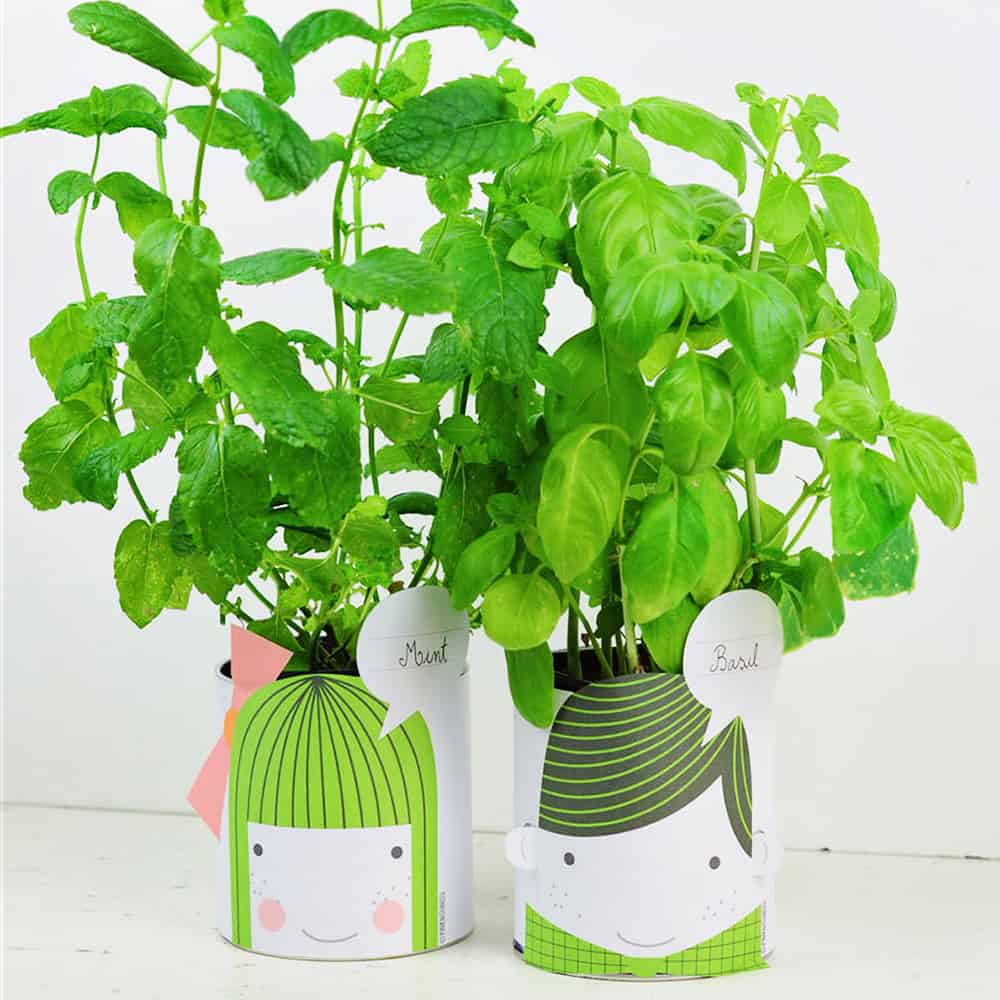 It's officially planting season! Are your kids excited to visit the gardening center and learn about plants and vegetables? Growing herbs is an easy starter plant for kids, especially easy ones like basil and mint.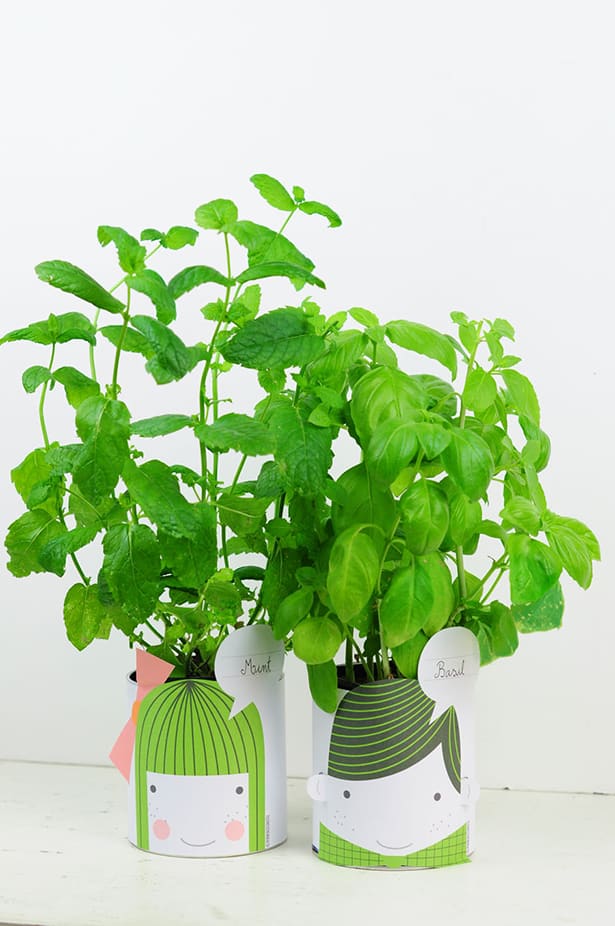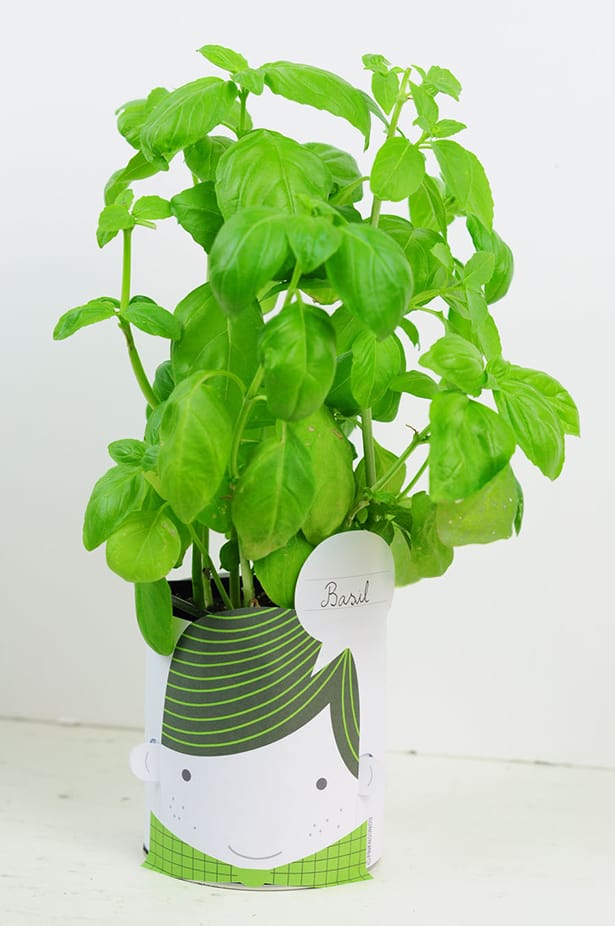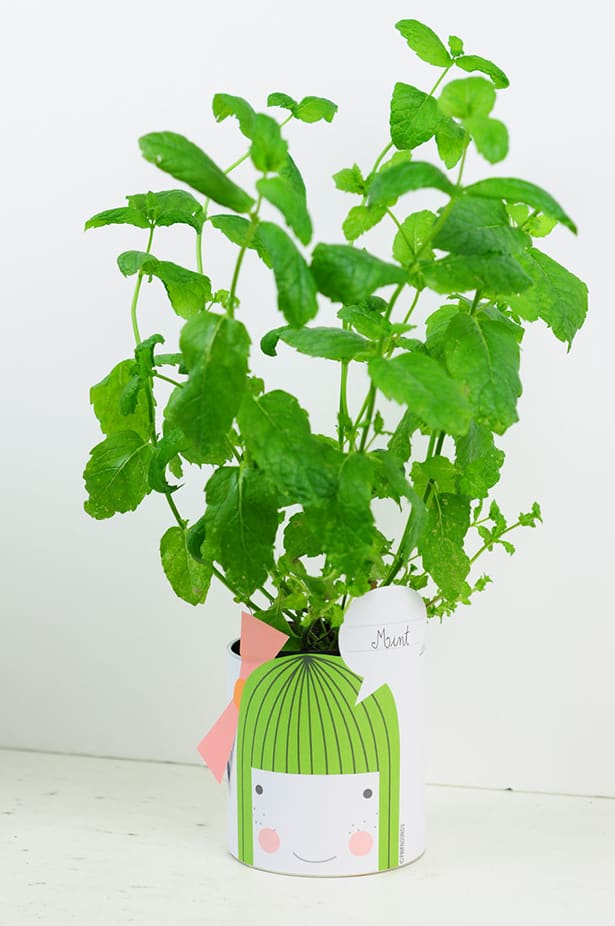 Of course you can use any favorite plants, herbs or flowers. You can make the garden center excursion fun by printing and having kids fill out the names of their chosen herbs or plants on these adorable plant face tags.
Recycle old cans, add you plastic pots inside and simply wrap the printable wrapper around.
You will want to use water-resistant paper to print like this sticker paper or you can laminate the printable before wrapping around the can.
If you have a large vegetable bed instead, you can also laminate the tags, cut so it's more of a square, and glue a popsicle stick on it to act as planter tag to stick to the soil.
Download the free printable planter tag below.
Click Here to Get Your Free Printable
How do you get the kids excited about planting? Check out 12 fun planting activities for kids, our favorite gardening children's books and adorable planters kids can make.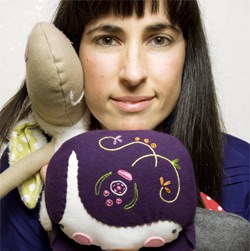 Ana Carriço is the face behind PinkNounou. Illustrator and Graphic Designer, she created the brand five years ago driven by her passion for design and illustration for children. Currently living in Lisbon with her family, Ana has a degree in Visual Design from IADE and worked for many years as a graphic designer in several Portuguese design studios. In 2012, she was featured in Jenny Doh book We Make Dolls! – Top Doll Makers Share Their Secrets & Patterns. As the brand has been growing, Ana creations have been making kids happy from Portugal to Australia. Follow Ana on Facebook, Pinterest, Twitter, and Instagram.