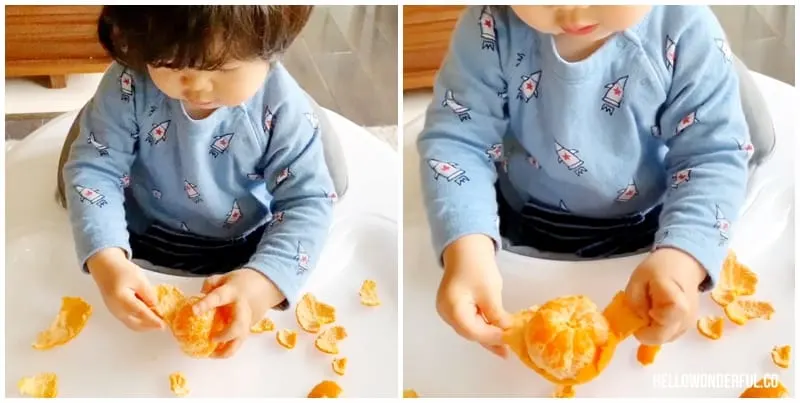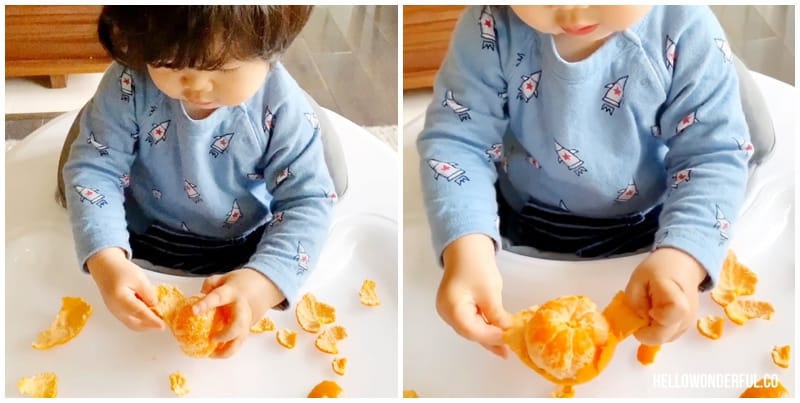 Follow us on Instagram for more fun ideas for kids!
Watch the video below to see this fun Peeling Oranges Fine Motor Skills Activity for Babies and Toddlers in action. Make sure to subscribe to our YouTube channel for more fun videos!
We've been sharing lots of fine motor skills activities for babies and toddlers lately. My son Dash just turned 18 month and today we were sharing a fun practical life skills activity with this fun peeling oranges fine motor skills activity.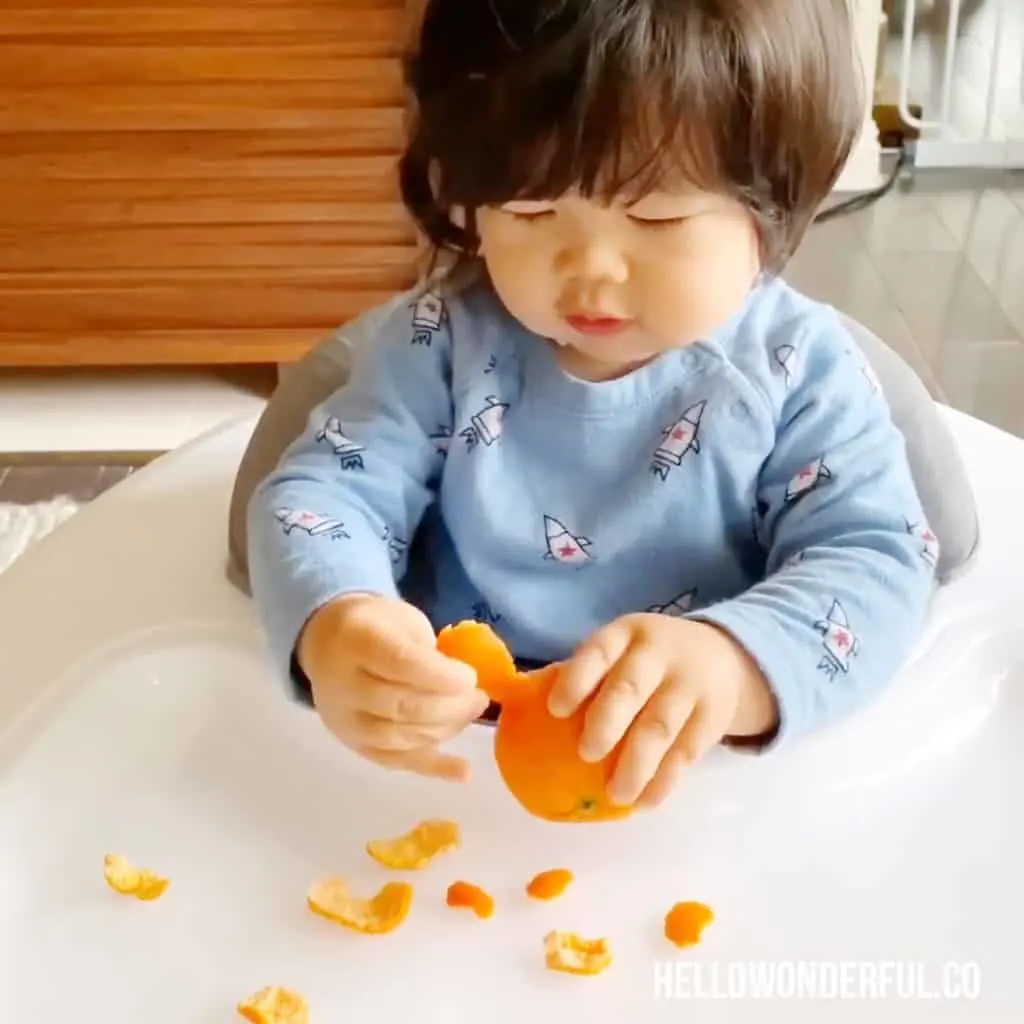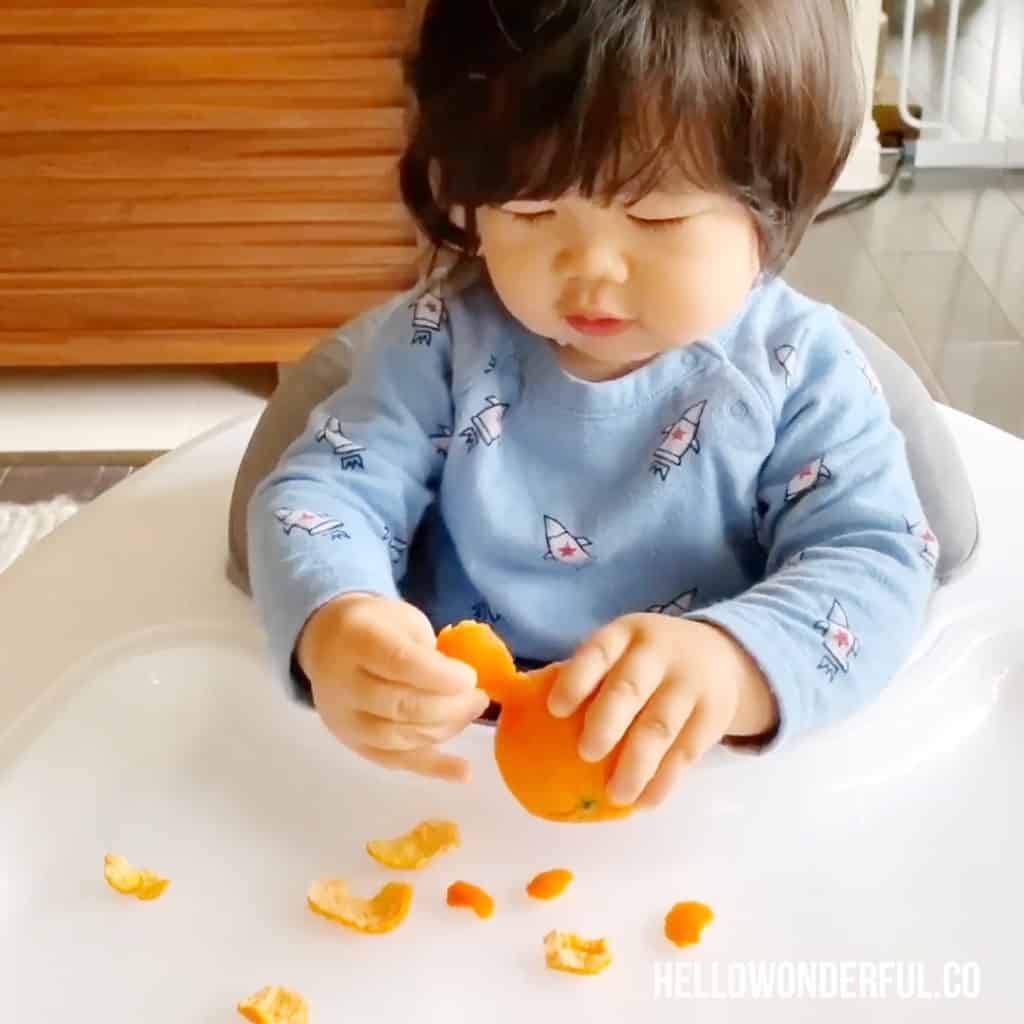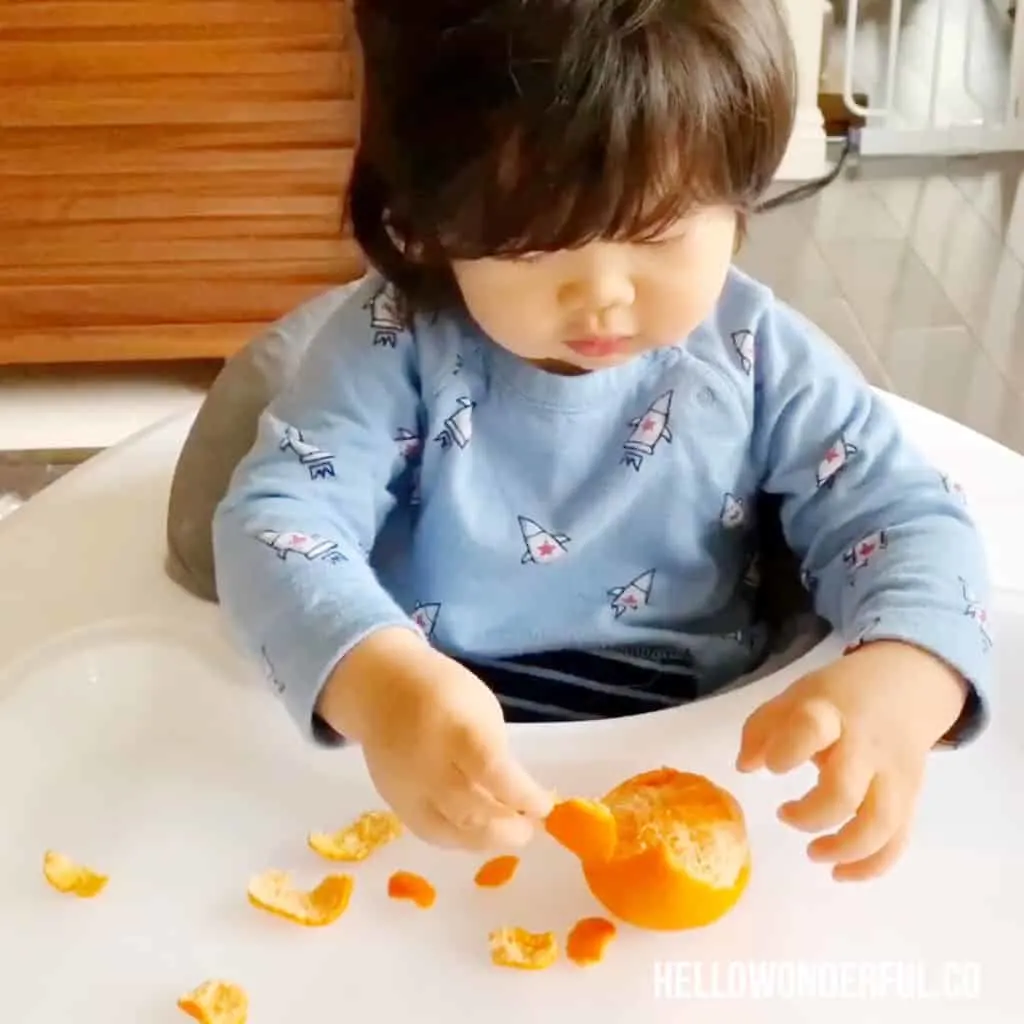 This Peeling Oranges Fine Motor Skills For Babies and Toddlers is a fun way for them to practice fine motor coordination.
I have two older children and have been peeling their oranges since they were at least 4 years old! It never occurred to me to try and have them peel oranges by themselves.
Recently, we gave a Mandarin orange to their baby brother and peeled off just one corner to get him started.
To our amazement Baby Dash was engaged and focused, using his little fingers to pull and tug away the peels one by one.
He was also amazed by his accomplishments, you can see him clapping after himself in the video!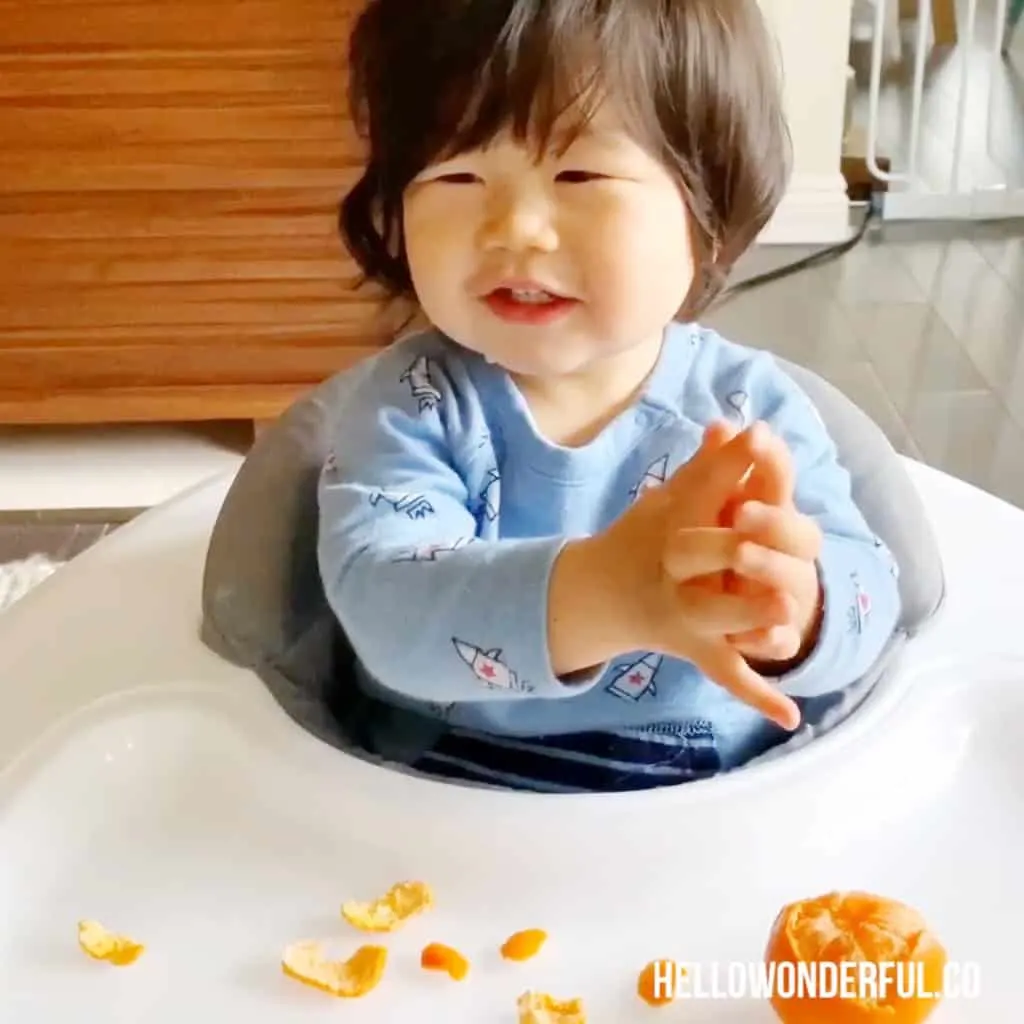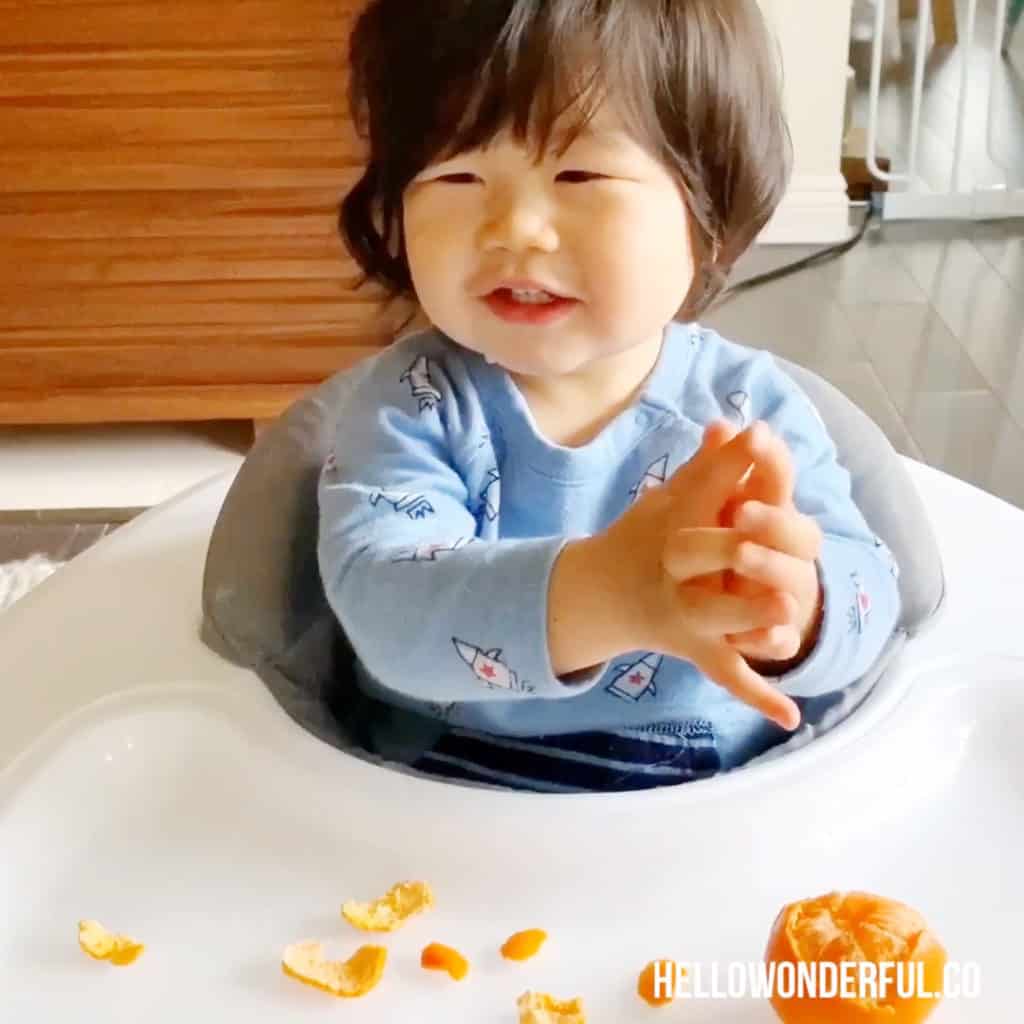 What was also amazing to see is that he started "counting" and sorting the peels one by one. You can also see that in the video.
We gave him a plastic container so he could do another fine motor job – pick up the peels one by one and fill the container!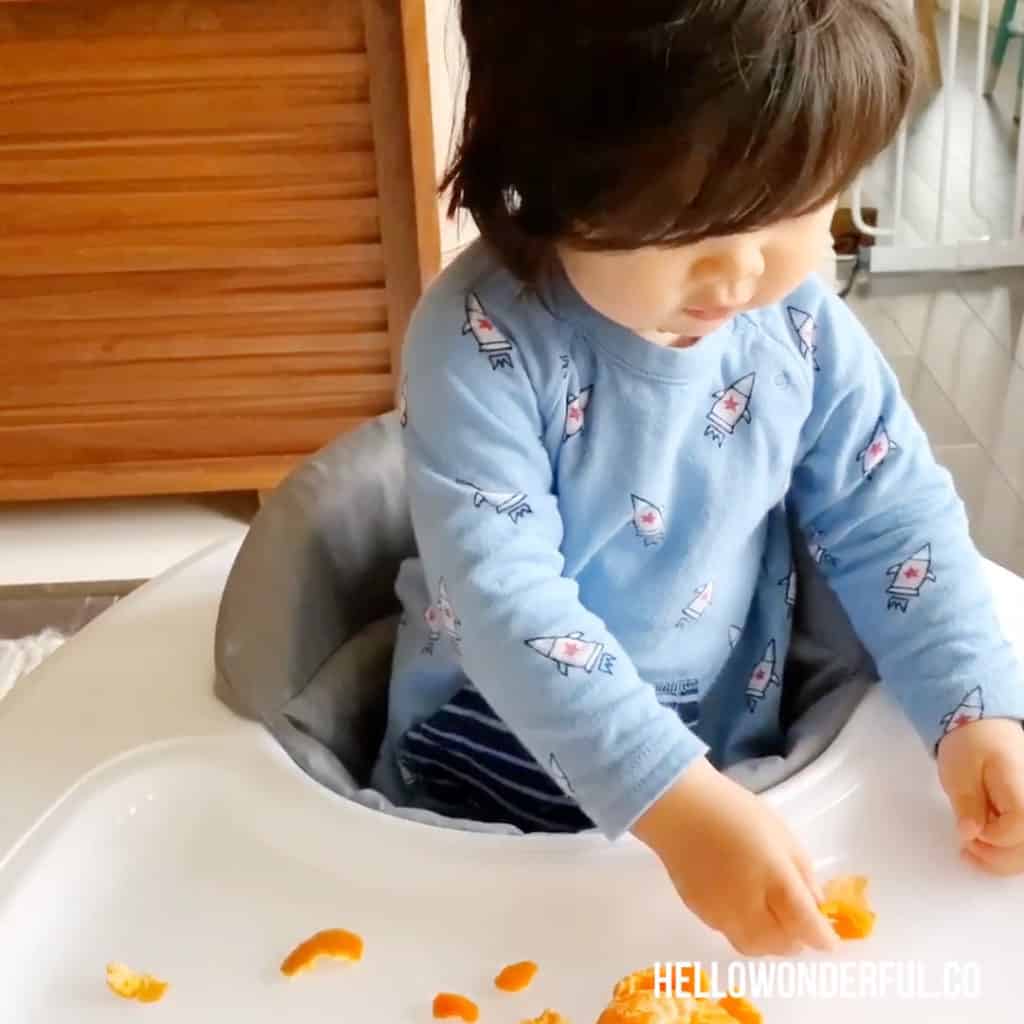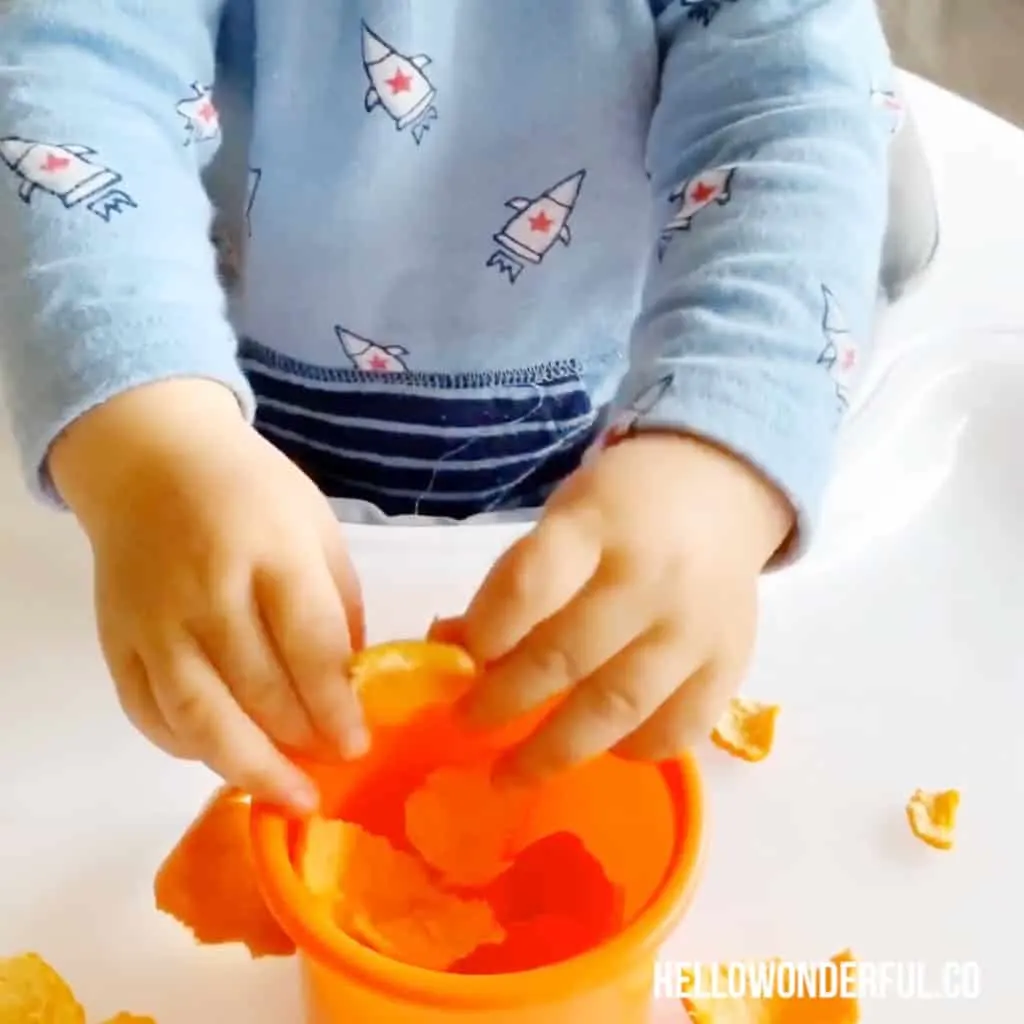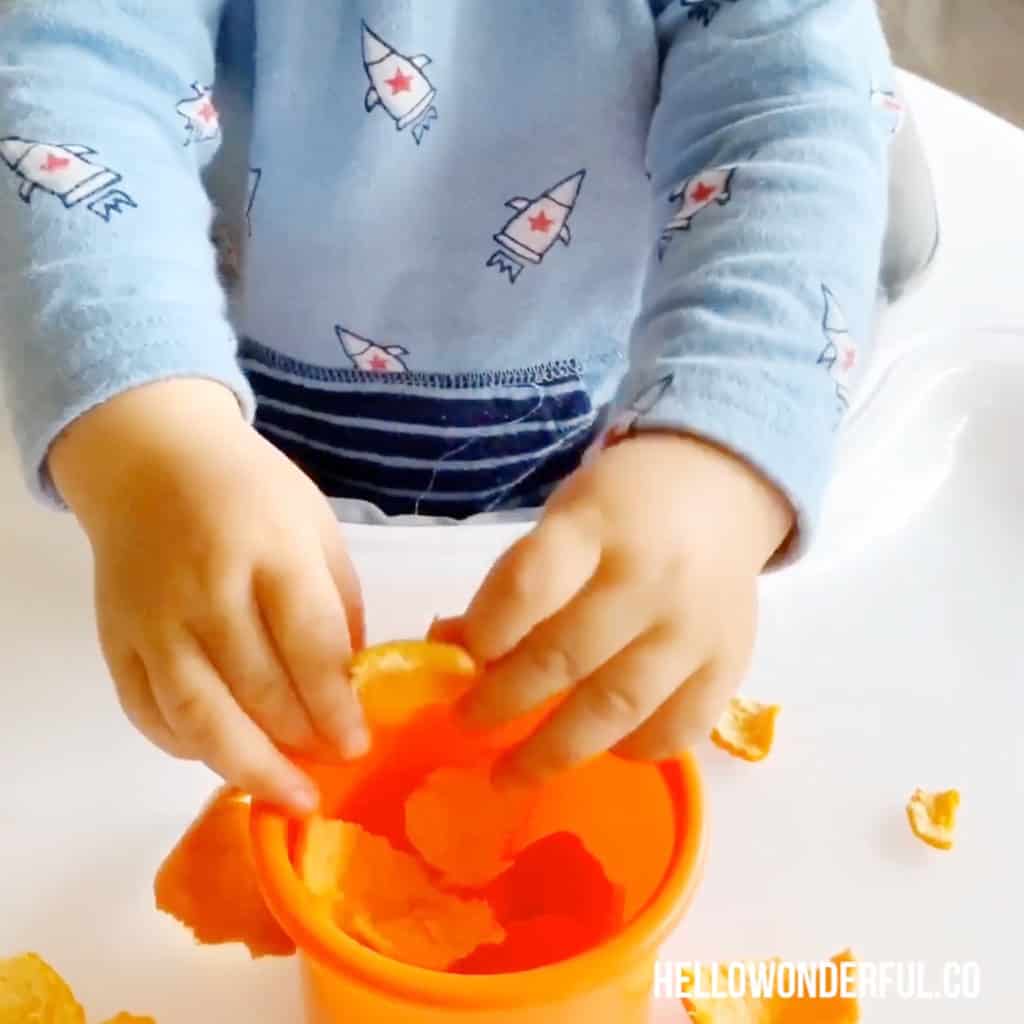 \
Please always supervise baby and toddler play and activities.
If your toddler is more intent on eating the peels do not do this activity and move on to something else.
It is super fun to see what babies or toddlers can do at their age and there isn't a formula on when they are ready. The key is trying new things as long as you keep them in a safe environment and always supervise.
We really had NO idea Dash could peel his own orange at almost 18 months, so just try it and see with your toddler!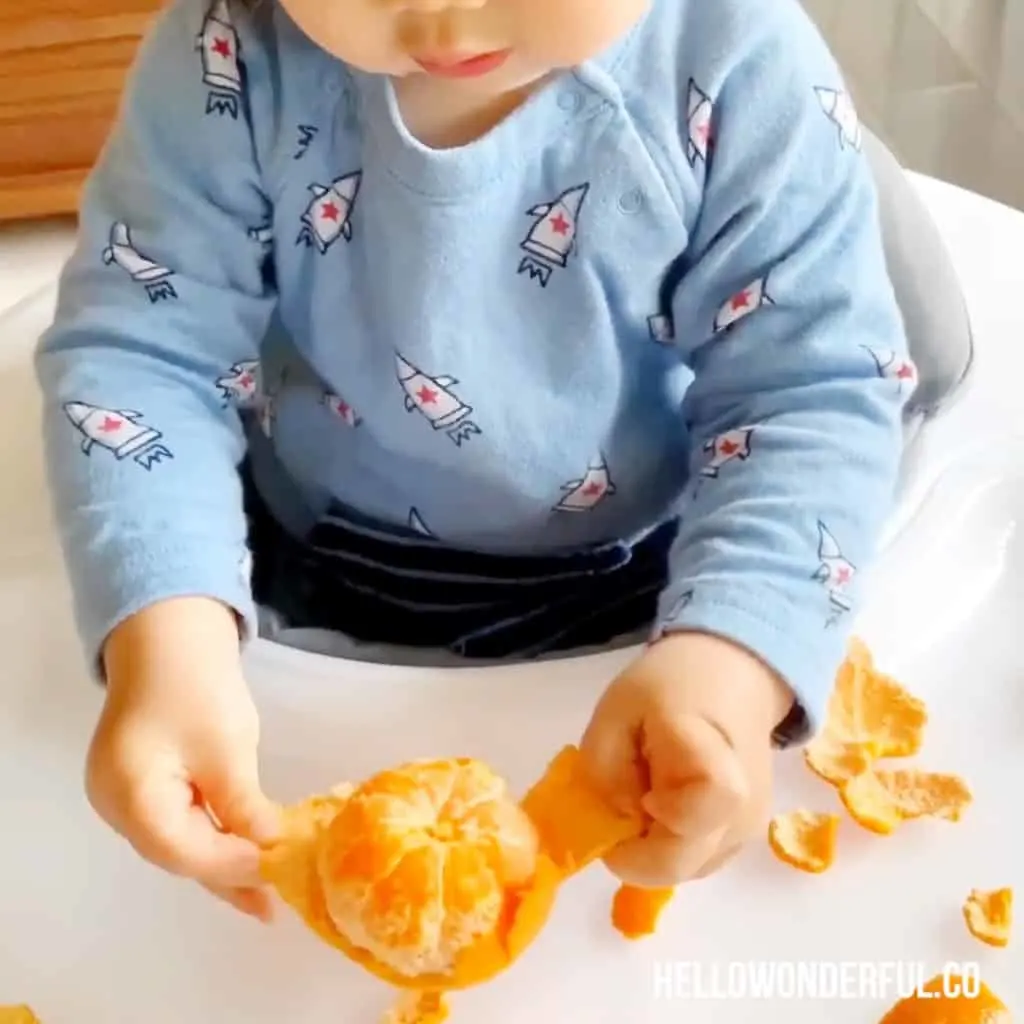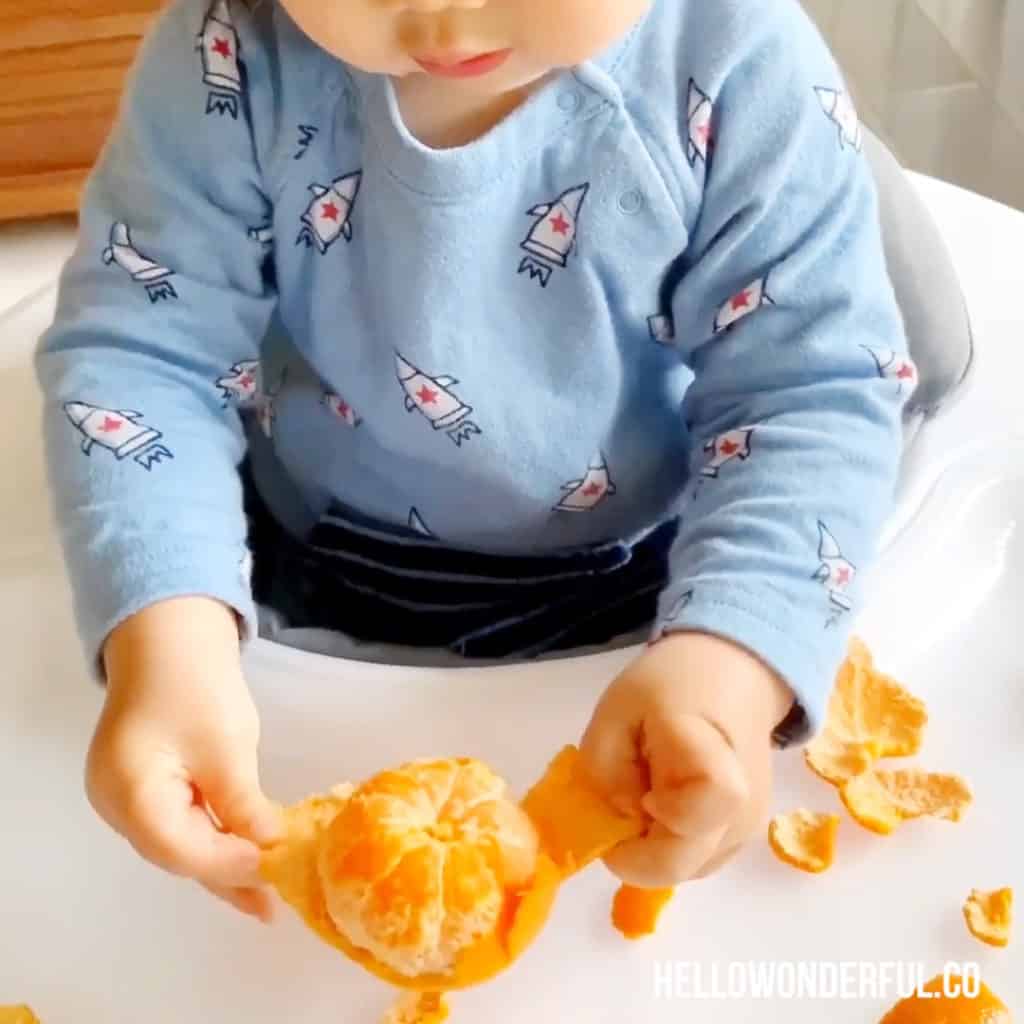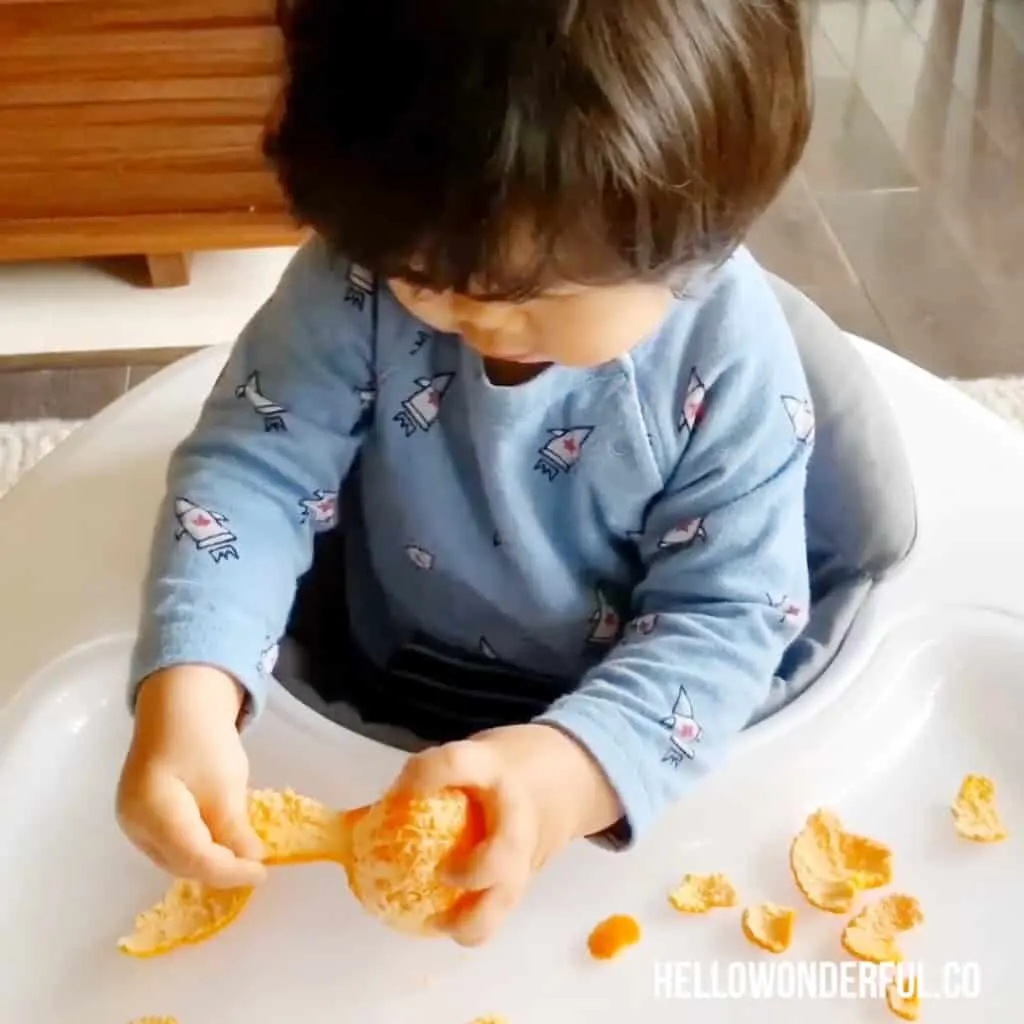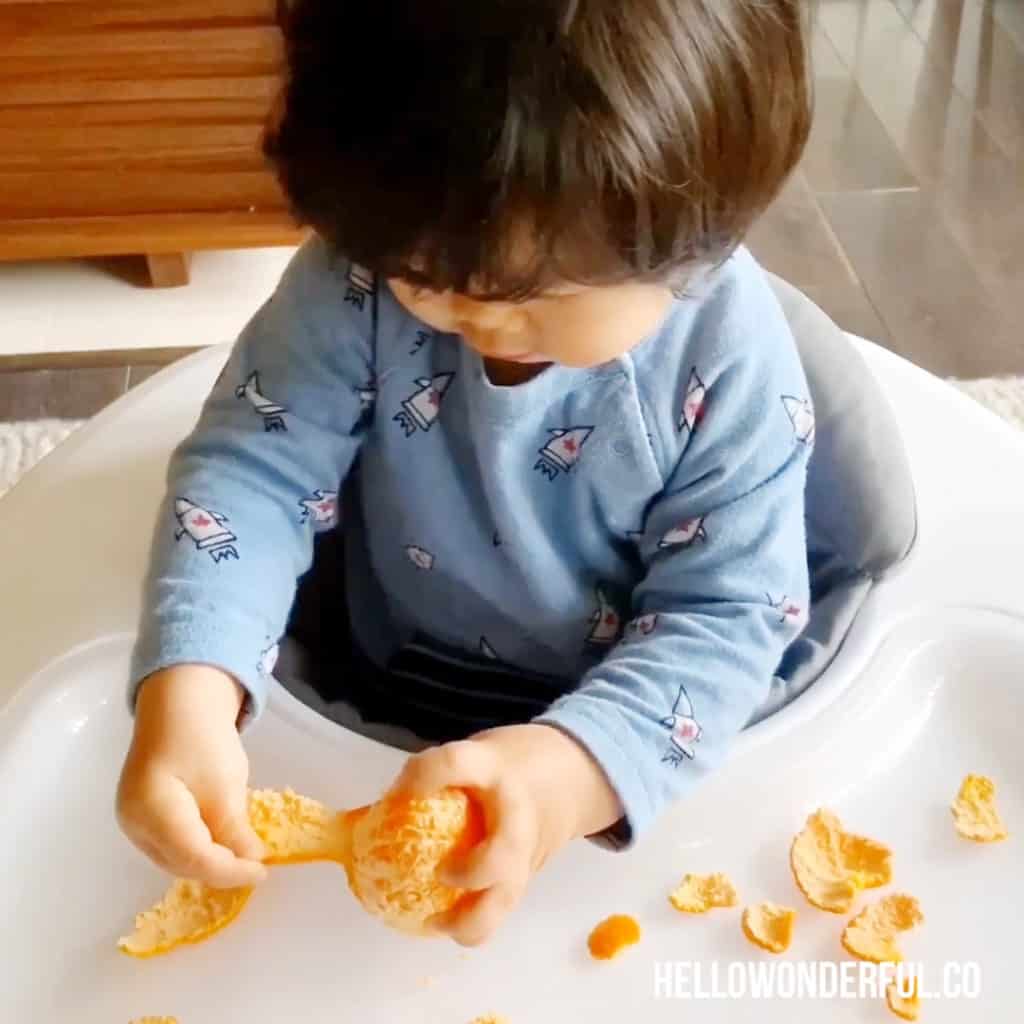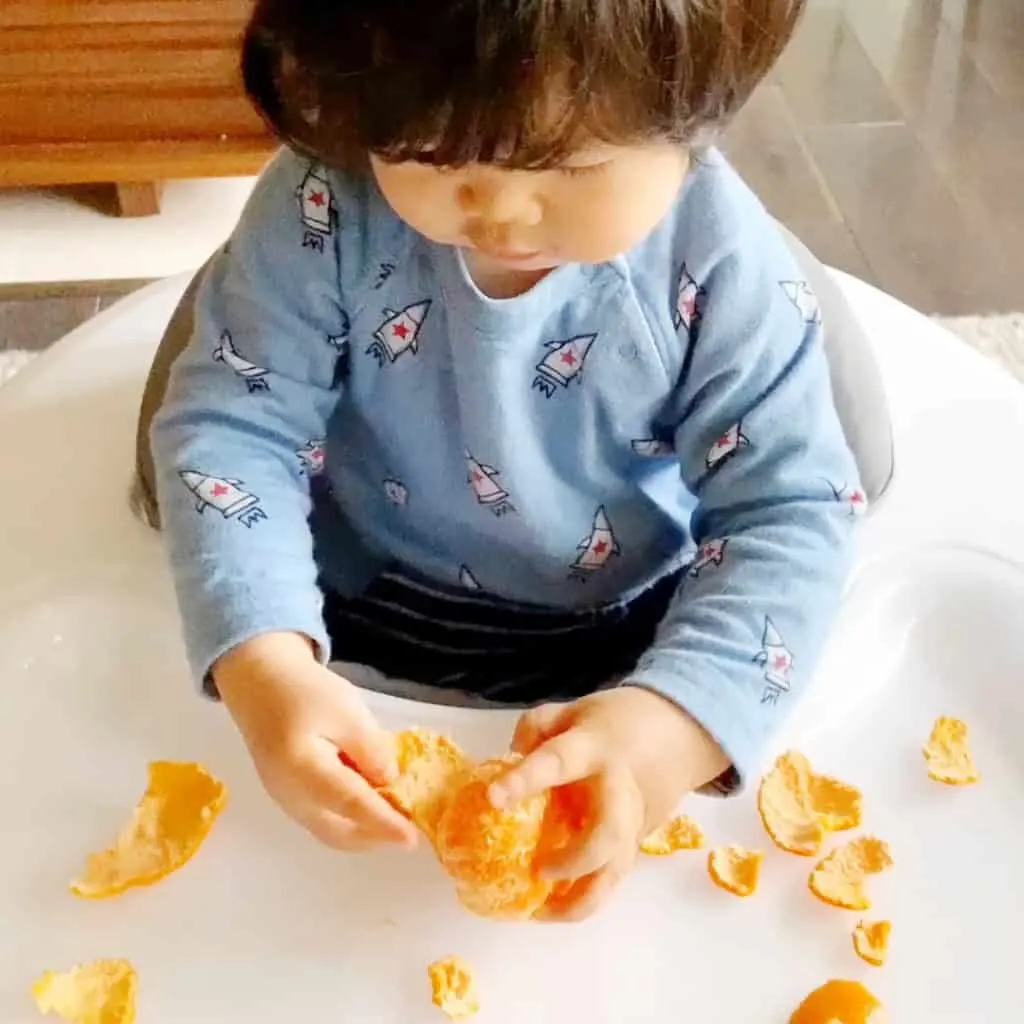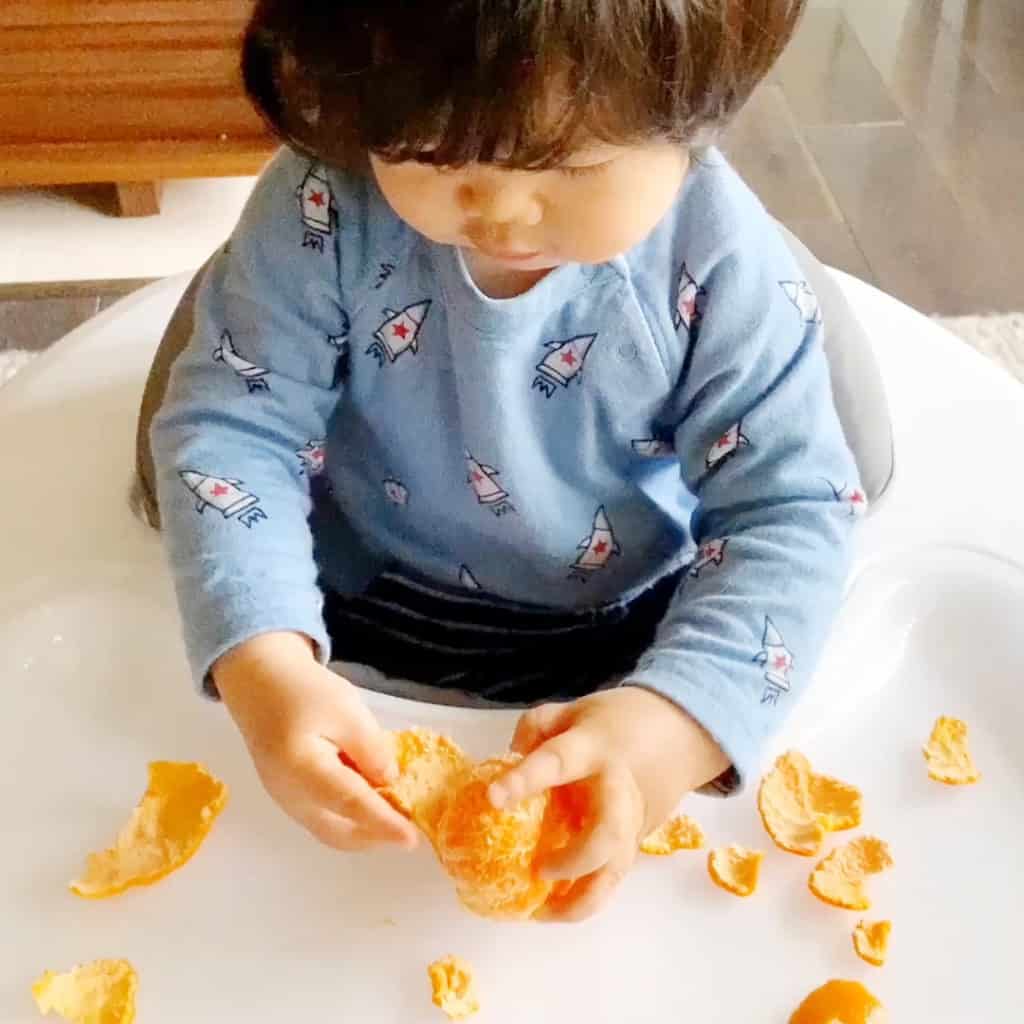 Check out more baby and toddler fine motor skills activities: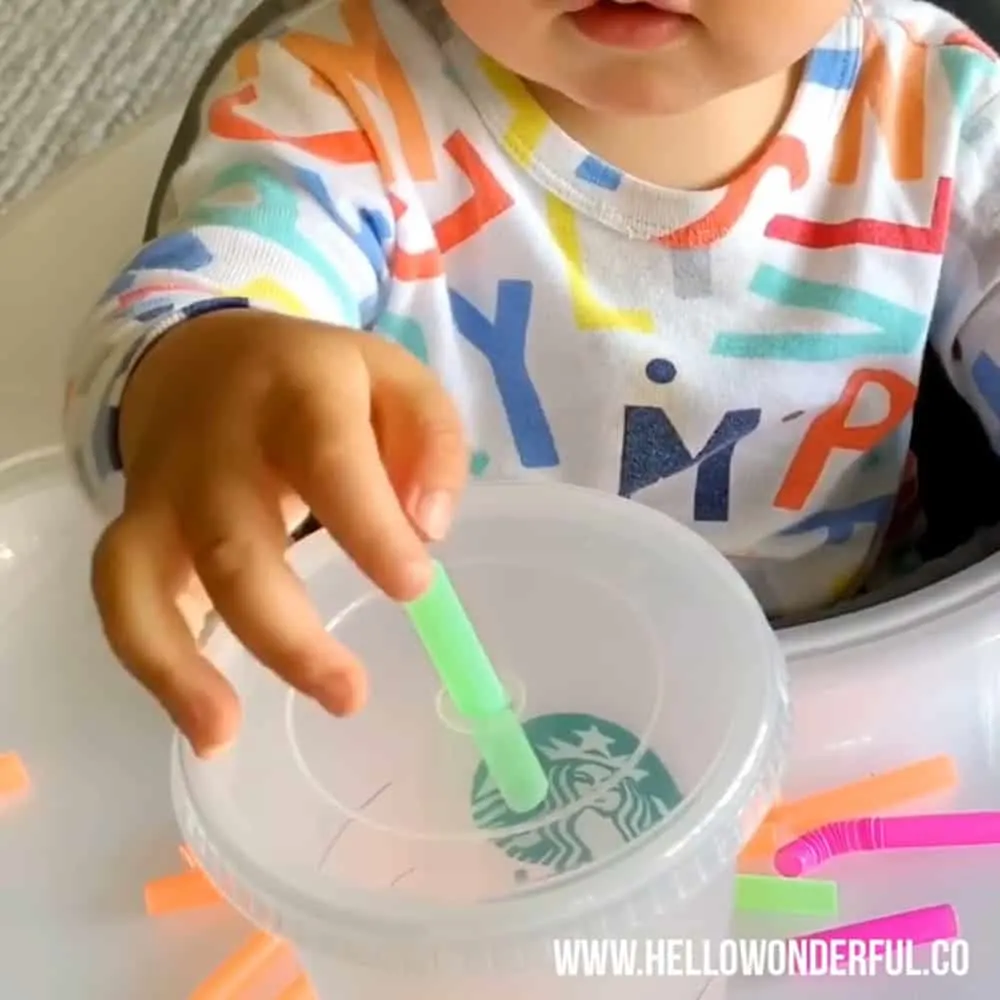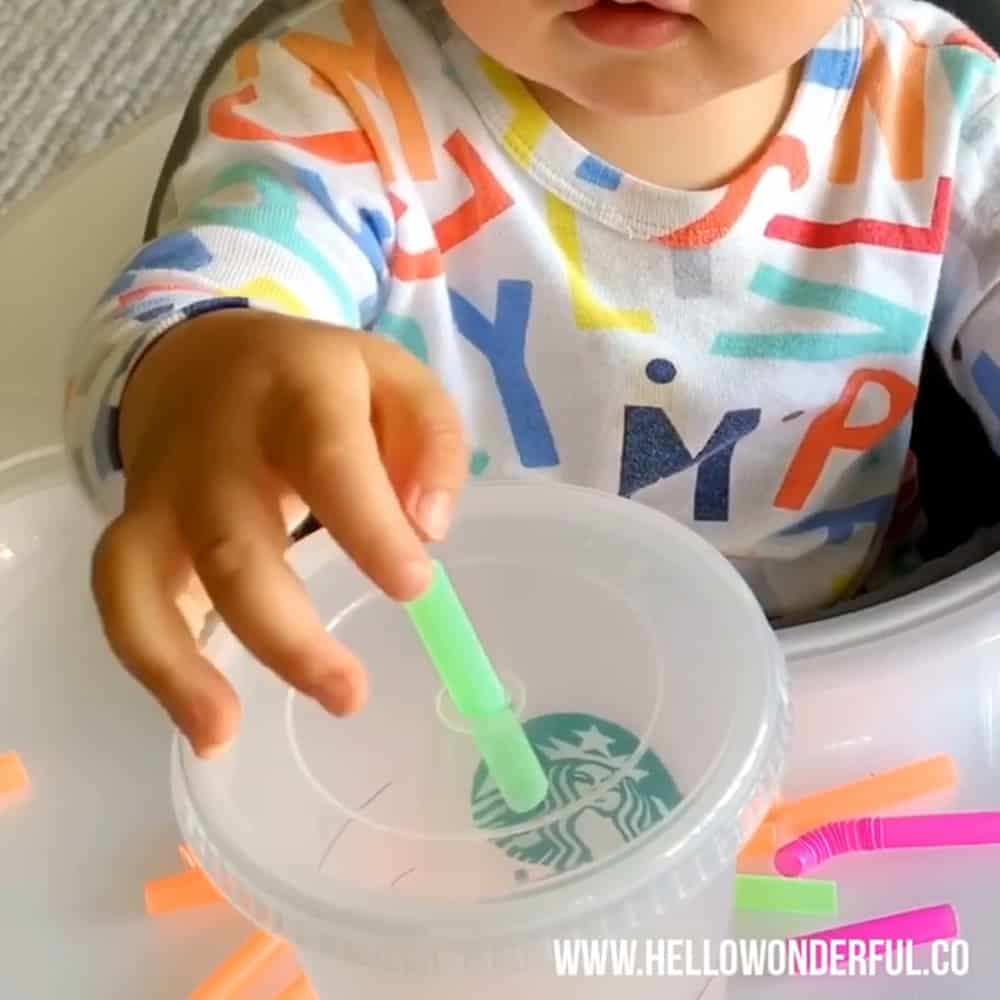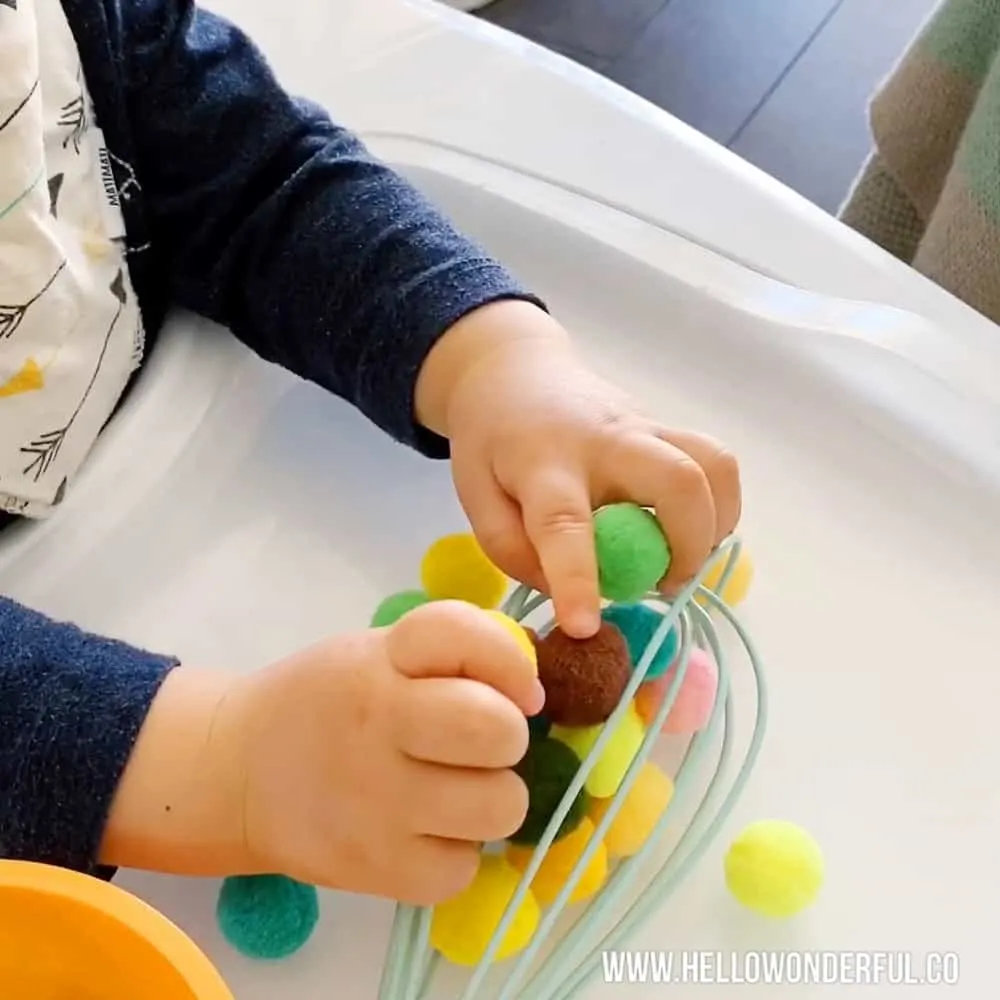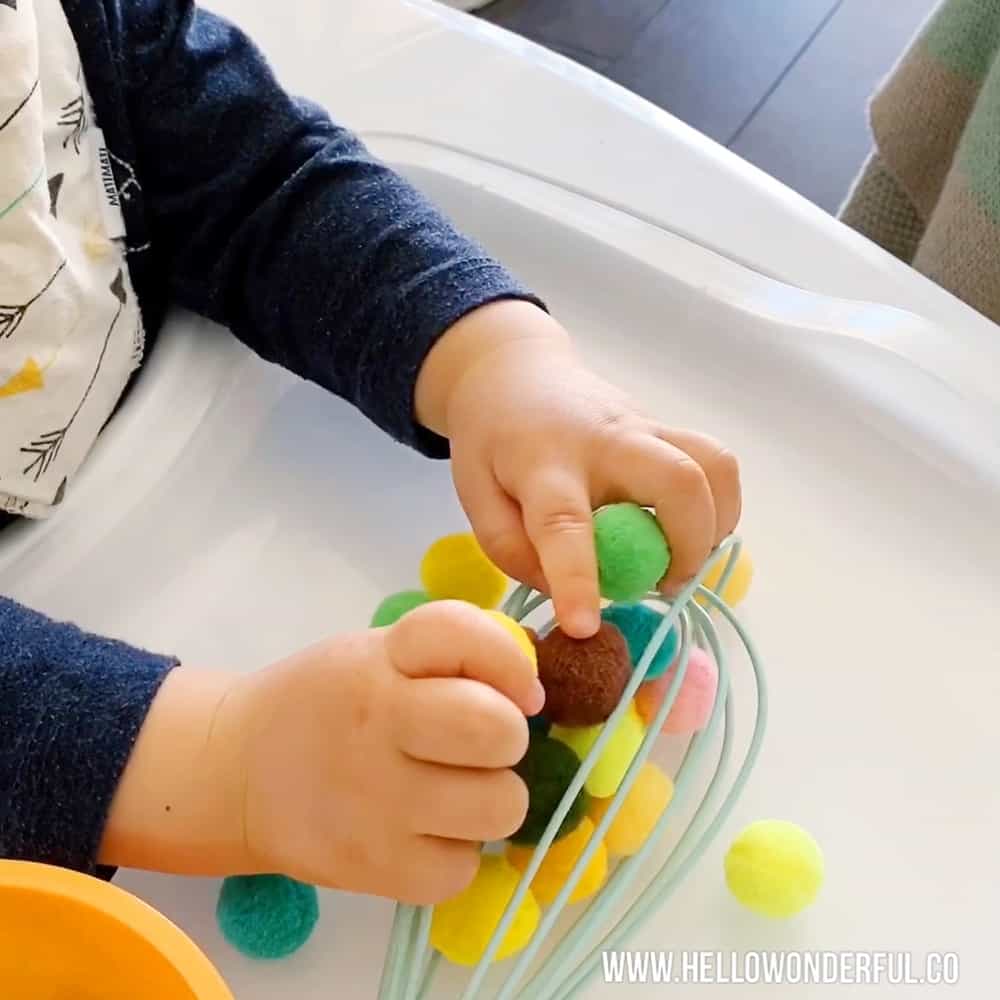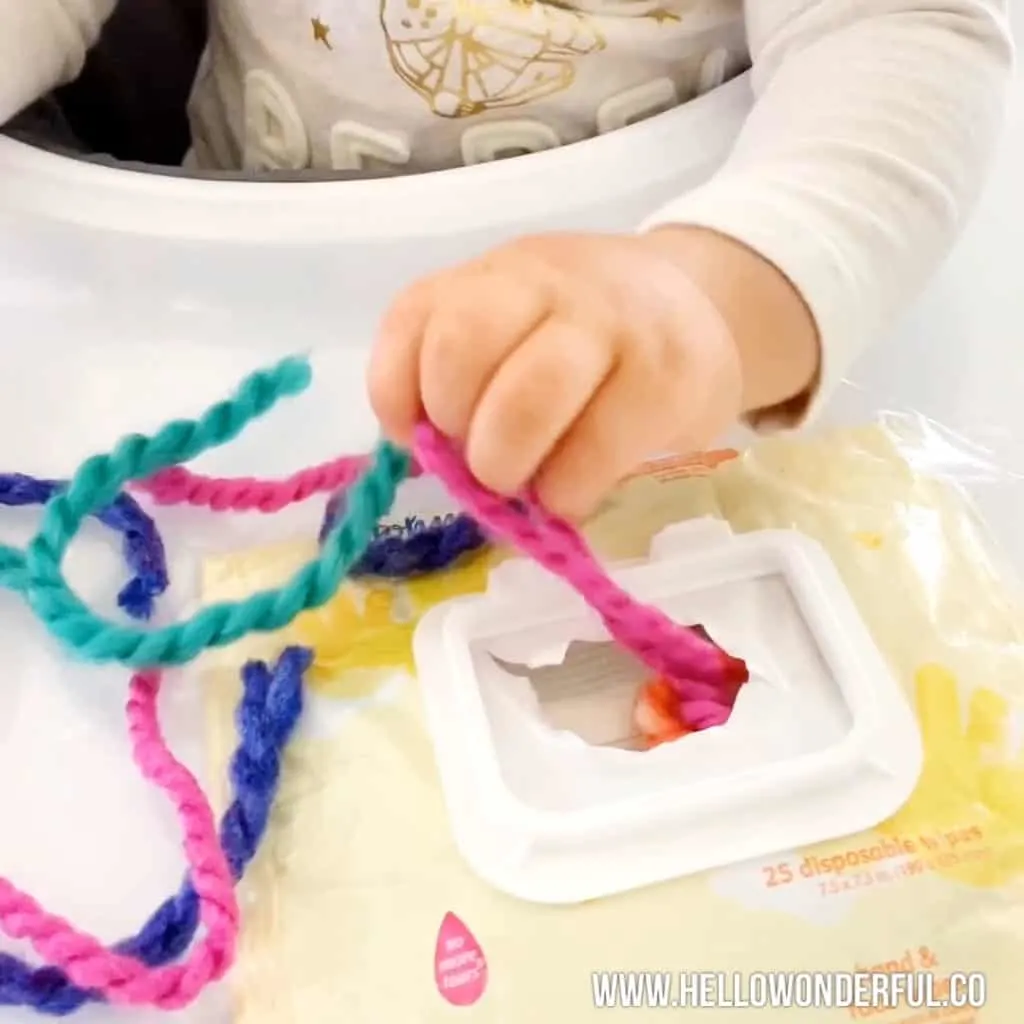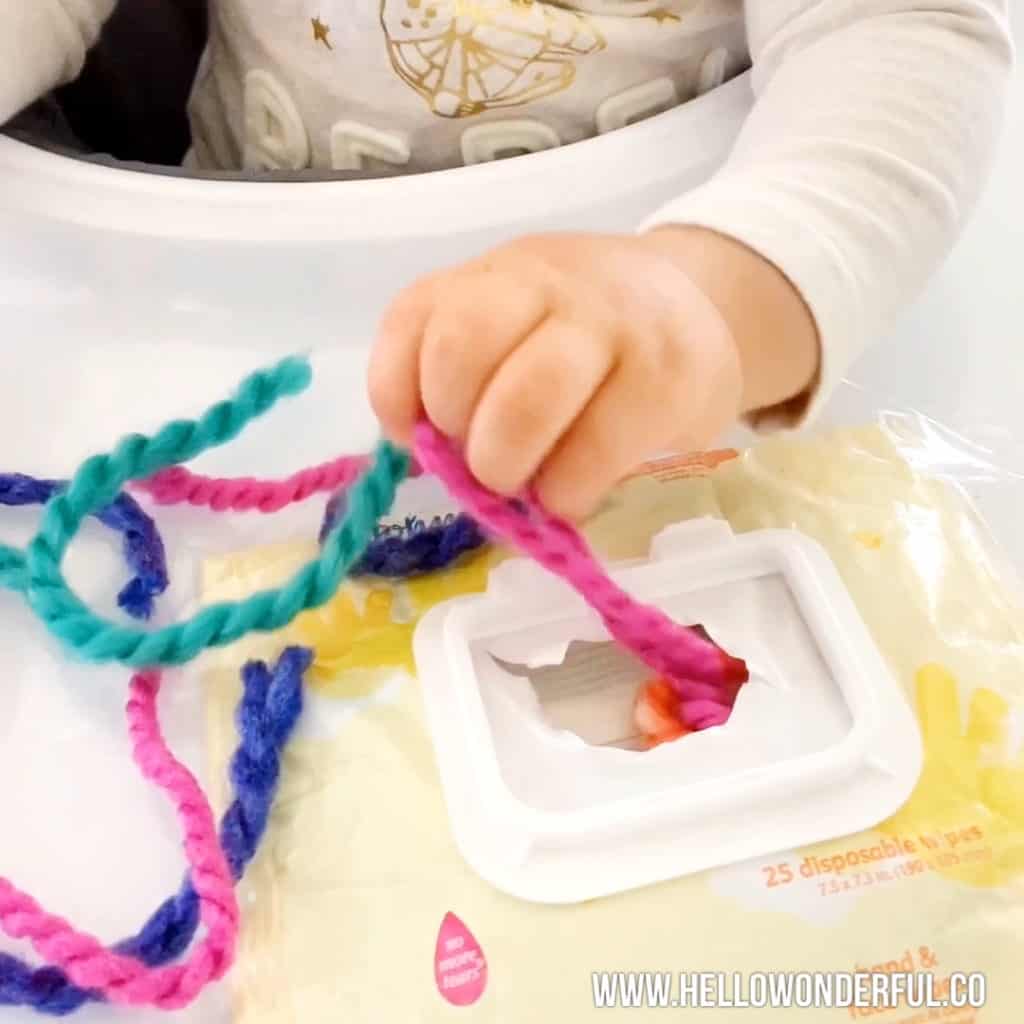 ---
Disclosure: Some of the links in the post above are "affiliate links." This means if you click on the link and purchase the item, we will receive a small affiliate commission. Regardless, we give our promise that we only recommend products or services we would use personally and believe will add values to our readers.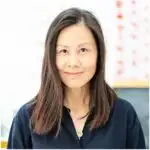 Agnes Hsu is a mom of three and has been inspiring parents and kids to get creative with easy activities and family friendly recipes for over 10 years. She shares her love for creative play and kids food to her 2MM+ followers online. Agnes' commitment to playful learning and kindness has not only raised funds for charity but also earned features in prestigious nationwide publications.