This sweet berry inspired party was recently thrown to celebrate giggly and cute baby Gisele turning one year old.
I love the idea of using fruit as a theme for a baby's milestone birthday. At one year old, babies are undoubtedly cute and sweet and don't quite yet have specific interests, so something general like strawberries totally work. Plus, if your child's birthday is in the warmer months, this is a nice theme with simple vintage details that isn't overwhelming to tackle.
Let's check out all the amazing little details…
(All Images by Kat Forder Photographer)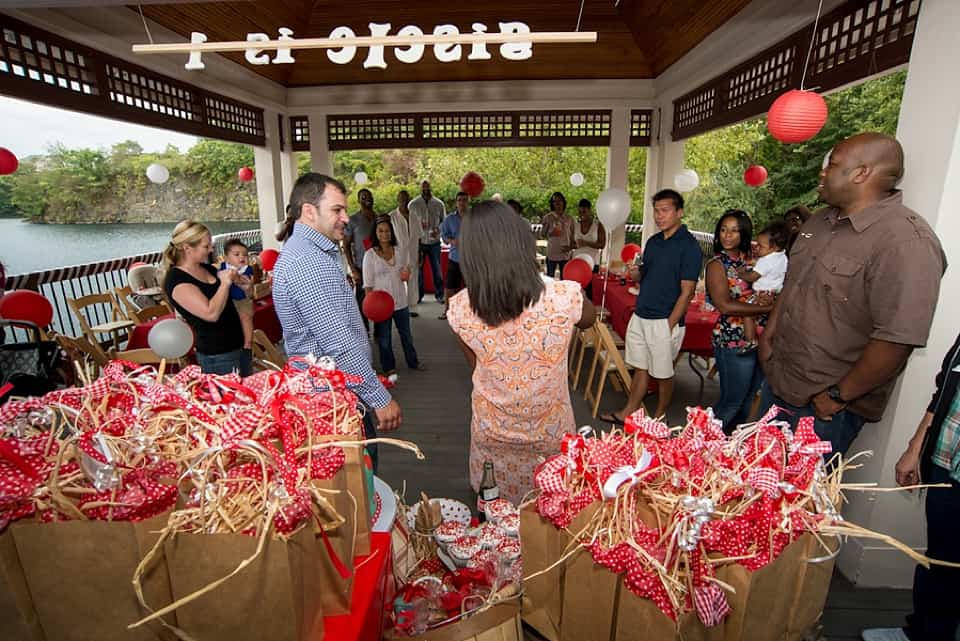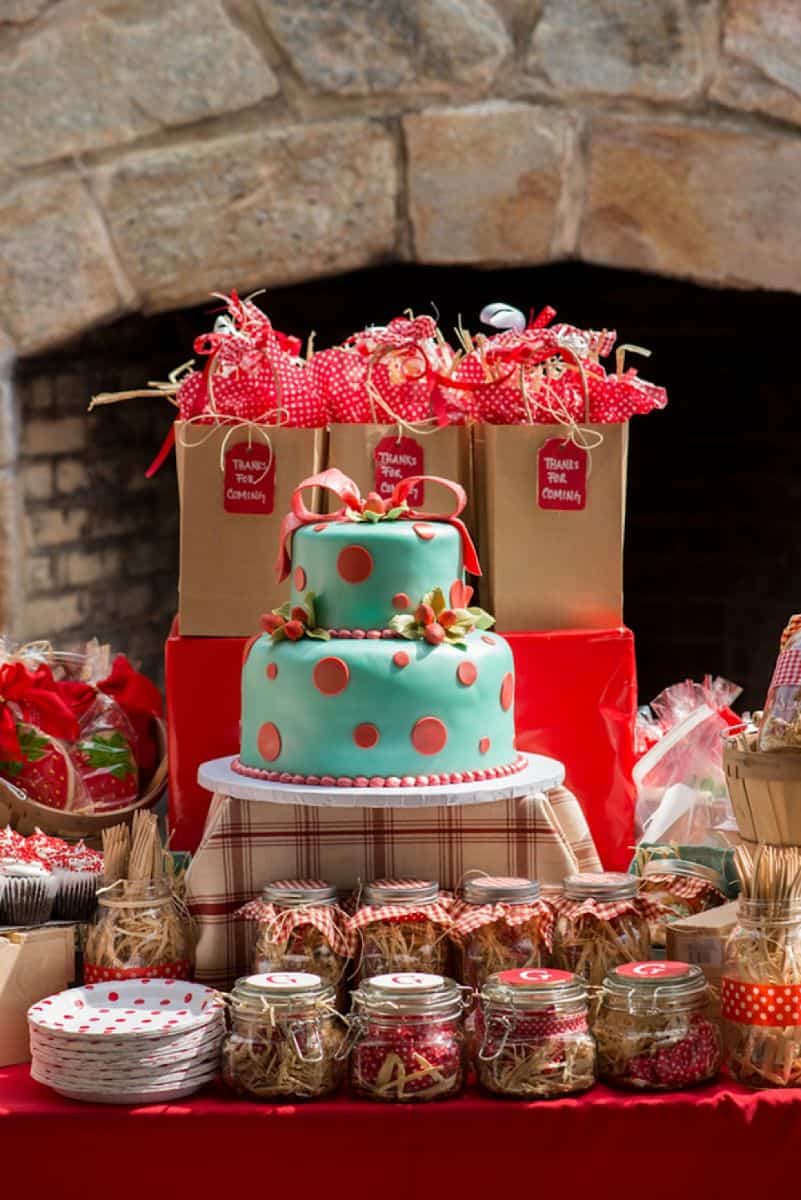 The bags with raffia and canning jar favors provide a rustic and simple look for an outdoor party.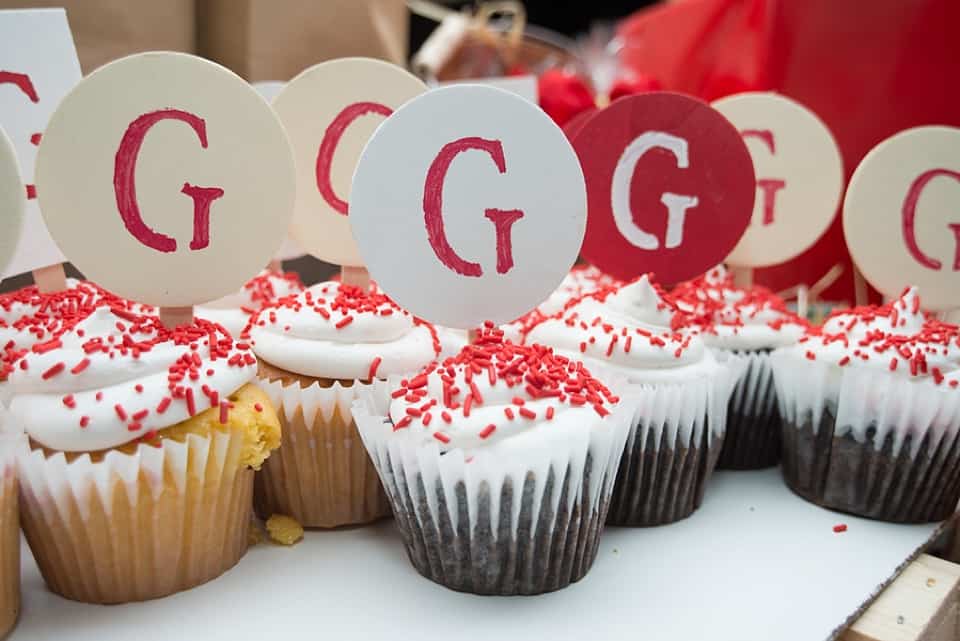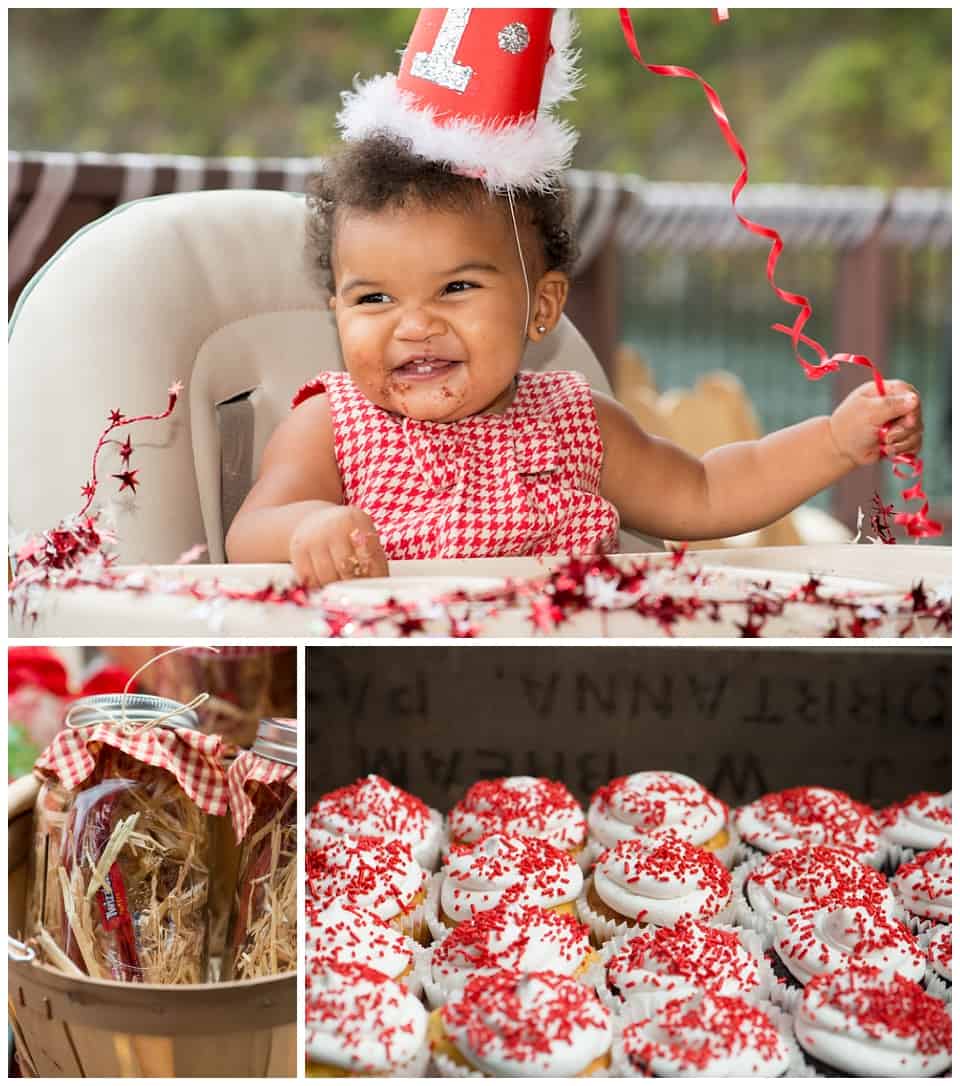 Simple red sprinkles are decorative and fit the theme without being overly elaborate and are easy to achieve.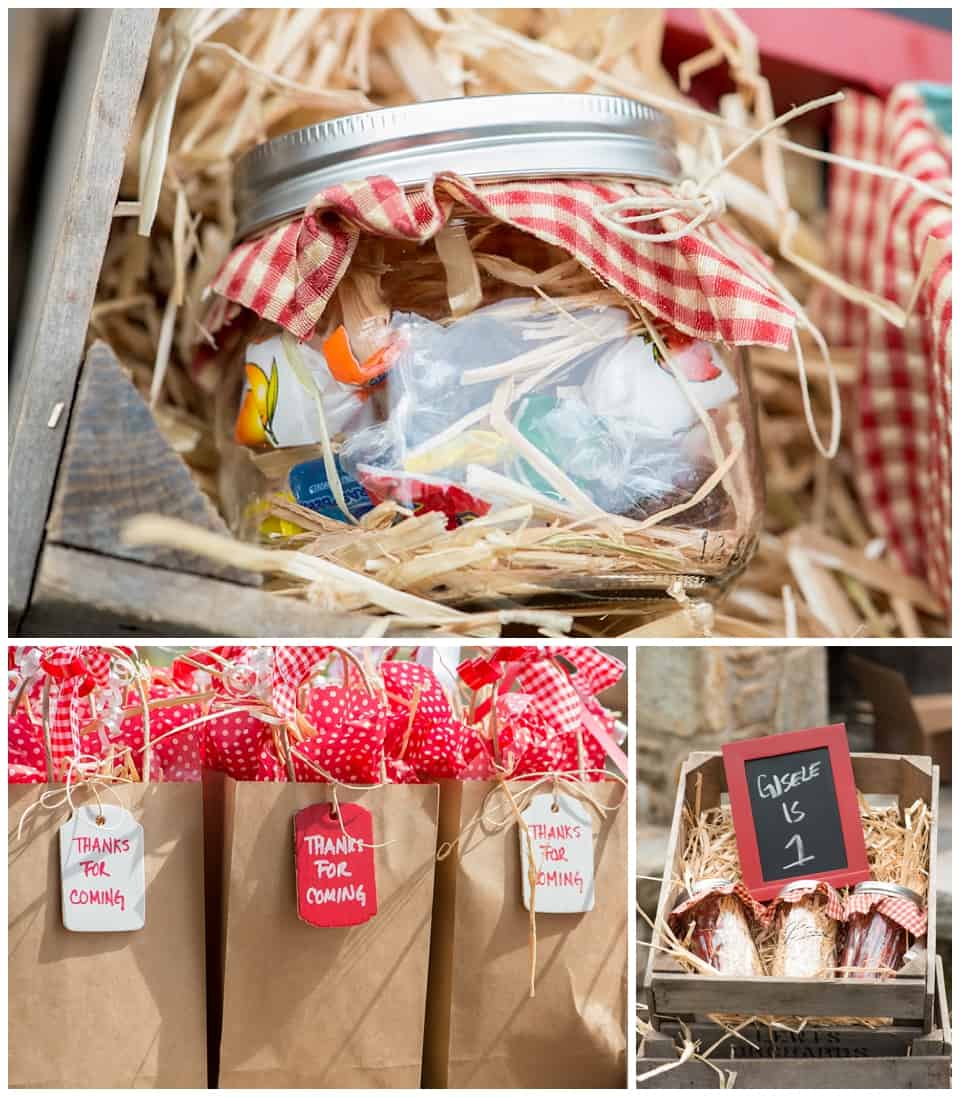 The fruit candy in jars is a sweet touch that's in line with the party's berry motif.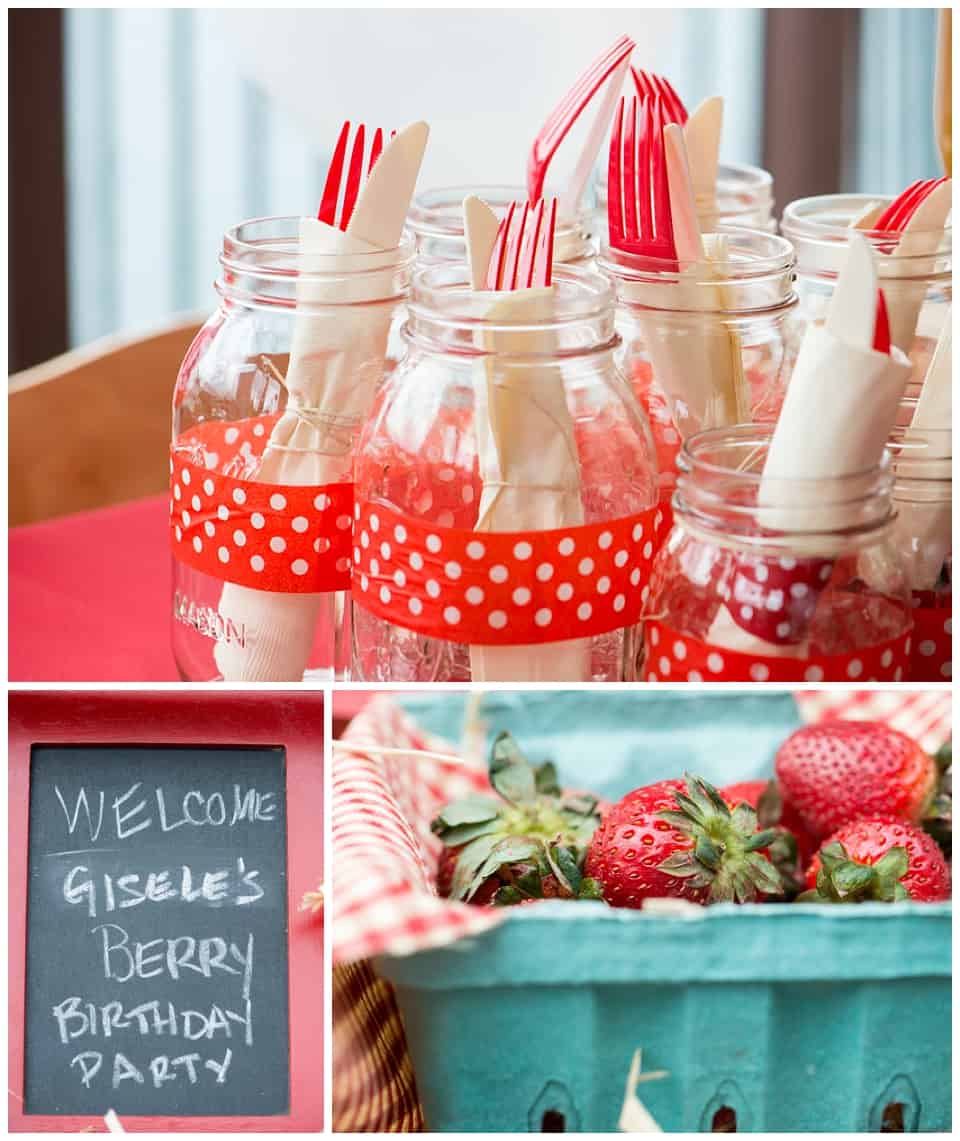 Classic berry baskets add a decorative touch and perfectly function as fruit containers!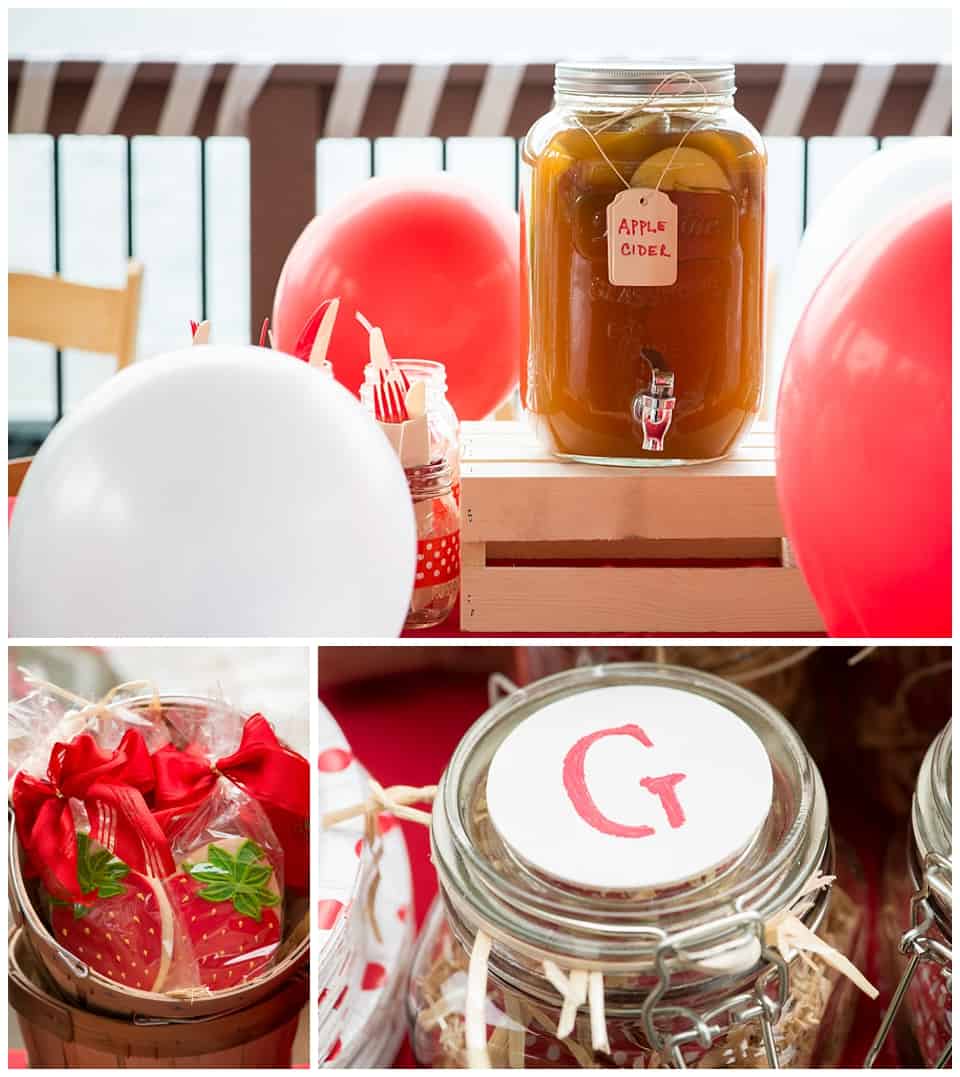 Strawberry cookies, red and white balloons and old-fashioned apple cider served straight from a glass canister are nostalgic touches that are simple to put together.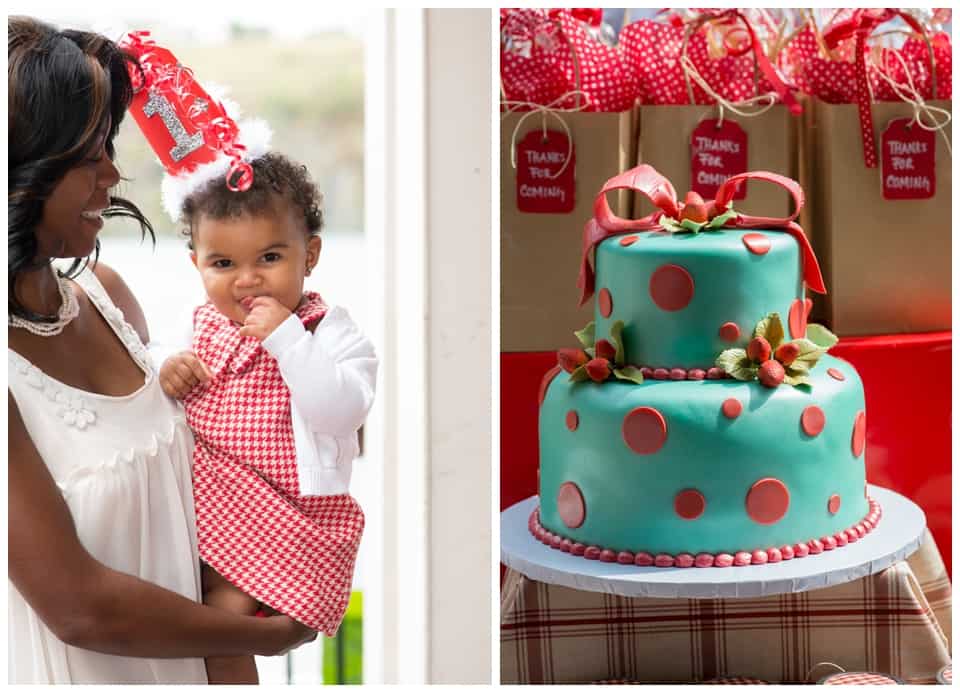 Gisele's talented parents definitely deserve all the credit in throwing such a sweet and creative party for their little girl!
This theme would work well for any type of seasonal fruit (apples in the fall!) and with any child's age. I like how the colors of the party fall in line with the color of the fruit chosen (red and berry, in this particular case) which makes it easy to choose coordinating party decor.
Have you ever thrown a berry or fruit inspired children's party?
Party submitted via Two Bright Lights.


All amazing images were taken by Kat Forder Photography.