If you found yourself with lots of Thanksgiving leftover mashed potatoes like me, here's an easy way to turn them into a filling lunch or dinner. These panko crusted mashed potato patties with pancetta and cheddar make a quick and filling lunch for kids and are super easy to pack too.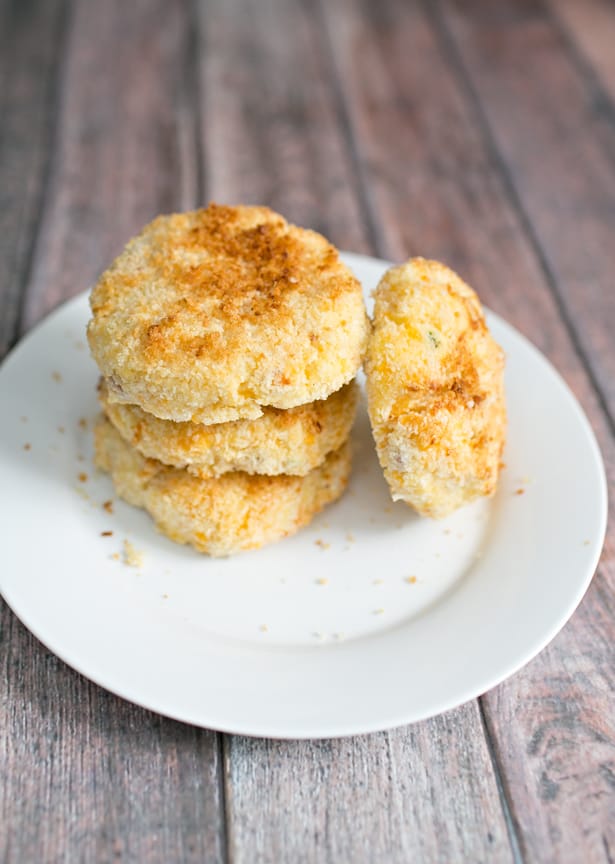 Panko Crusted Mashed Potato Pancetta and Cheddar Patties – Ingredients:
– 3 cups leftover mashed potatoes
– 2 eggs
– 1/2 cup panko bread crumbs + 2 cups for coating
– 1 cup shredded cheddar cheese
– 1/3 cup chopped pancetta
– 1 tablespoon olive oil
– salt and pepper to taste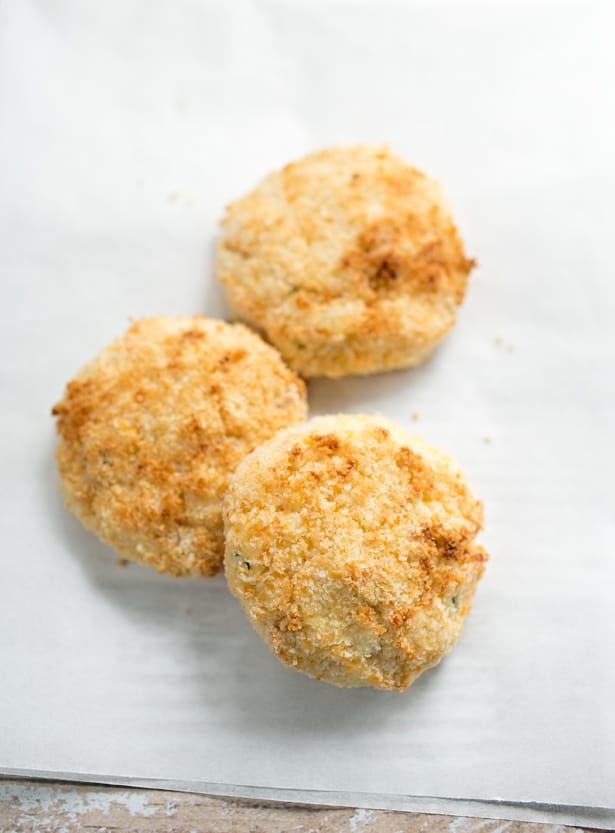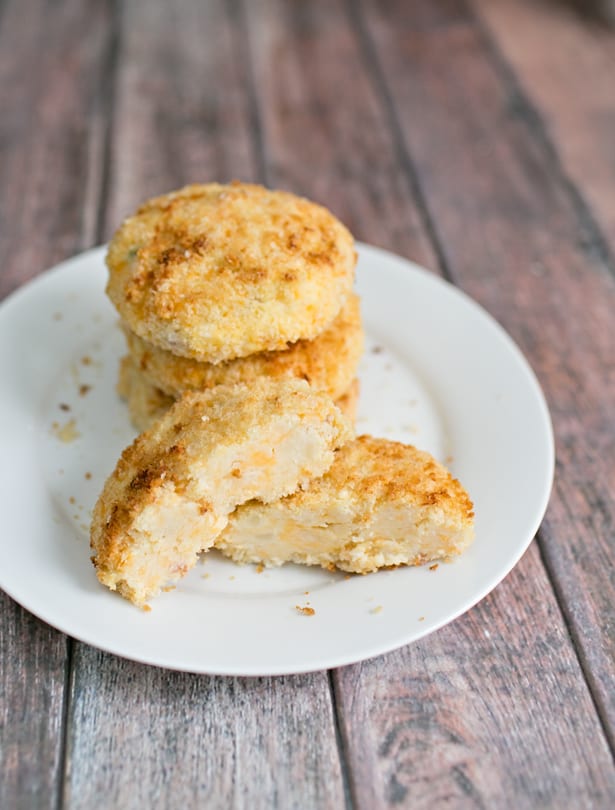 Instructions:
Step 1. Preheat oven to 400 degrees.
Step 2. Combine the mashed potatoes, 1/2 cup panko, eggs, cheddar cheese, and pancetta in a bowl. Mix well. Salt and pepper to taste.
Step 3. In a separate shallow container, add 2 cups of panko with 1 tablespoon of olive oil. Mix well. Form about a 1/2 cup patty with your hands and roll in the panko crumbs.
Step 4. Place each pattie on a greased wire rack on top of a foil lined baking pan and bake for about 20-22 minutes. Place your oven on broil and broil the tops until crispy brown for just a couple of minutes.
The recipe makes 7 medium-sized patties about 3 inches wide, but you can always make them smaller and bake for less time.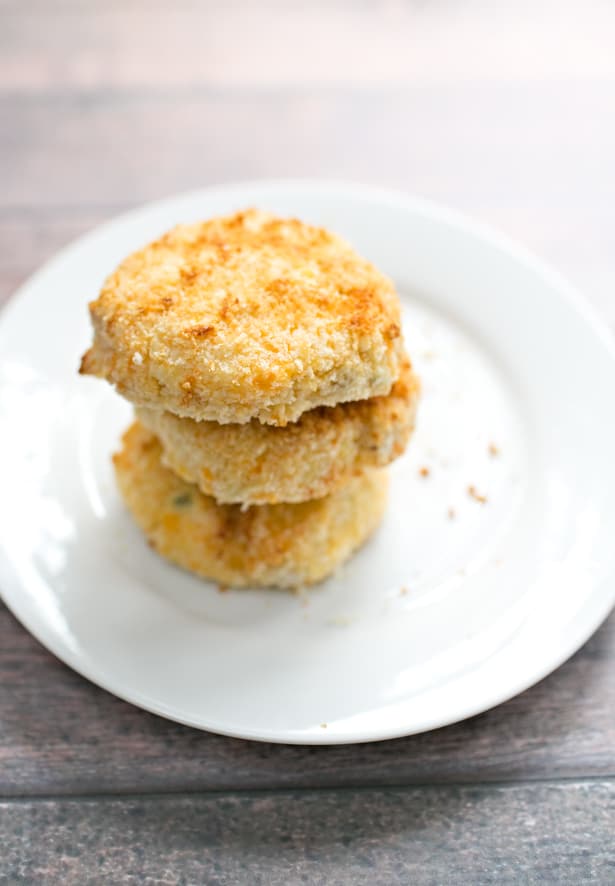 These patties are super easy to make and are a delicious use of leftover mashed potatoes. They're easy to eat and although baked, have a crispy top from the last minute broiling.
What are your favorite leftover uses for mashed potatoes? Take a look here for more kid-friendly eats and recipes.