Founded by a husband and wife team who are an industrial designer and a clinical psychologist by profession, Paciplay strives to improve upon some of the essential tools of newborn and toddler development – pacifiers and teethers. They are currently in a crowd funding stage, attempting to raise enough funds to develop two lines of products – the Pacistay pacifier, and a line of teethers.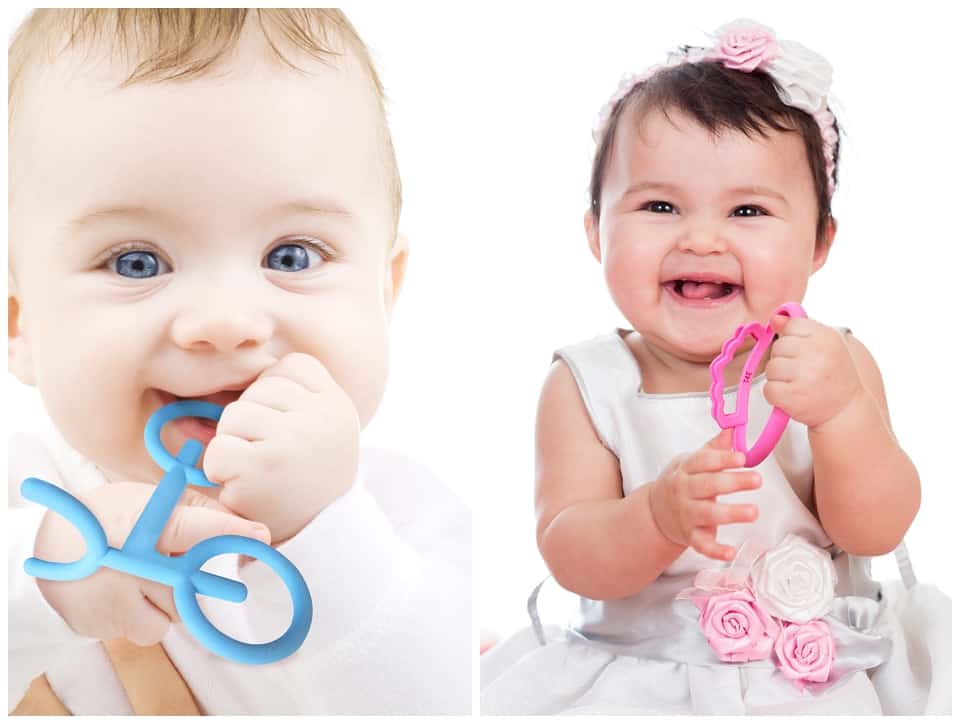 Pacistay is an innovation on pacifiers by adding in a suction cup to the back of the pacifier. This suction cup acts in two functions – as a finger pull to pull the pacifier from the baby's mouth, which is a safety feature, and also as a suction cup, which allows the pacifier to be stuck to a surface, keeping it in easy reach for your child without the pacifier touching dirty surfaces.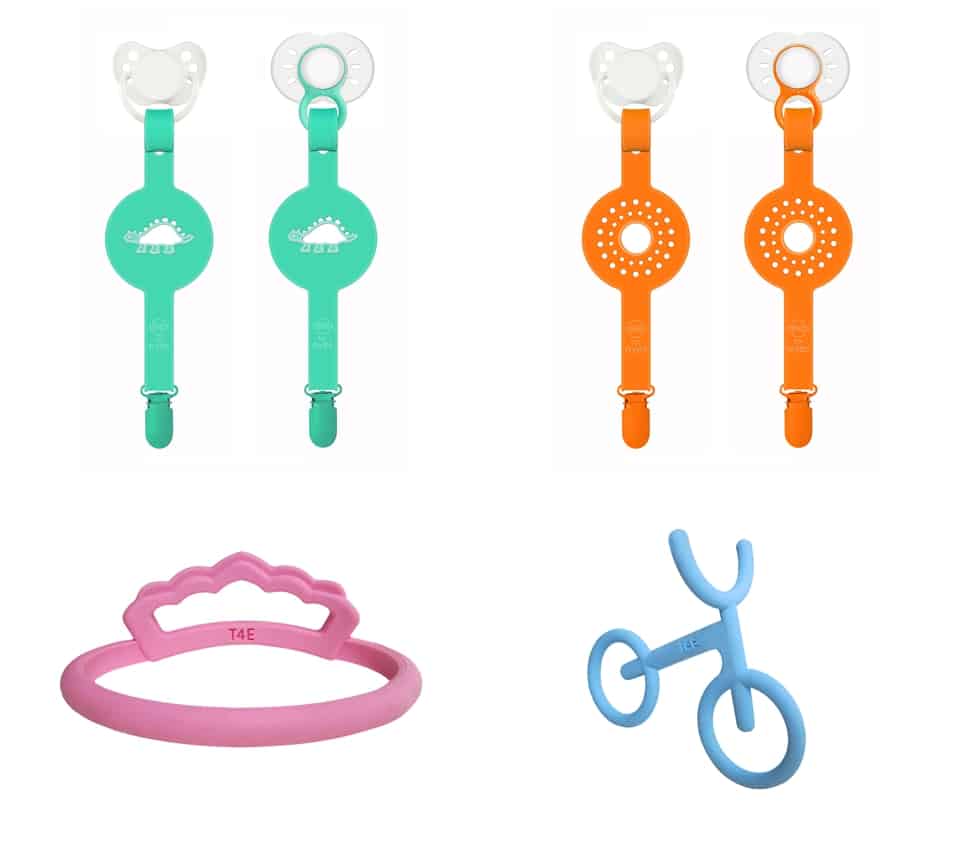 For the teethers, there is a pink tiara teether or a blue bicycle teether. Both are made using soft, flexible silicone and have lots of crooks and bends for ease of holding but also shape intrigue. These bumps and bends help sooth sore gums during the teething phase. These teethers are non-toxic, BPA-free and bacteria resistant.
Find out more about Paciplay here and their crowd funding over here.