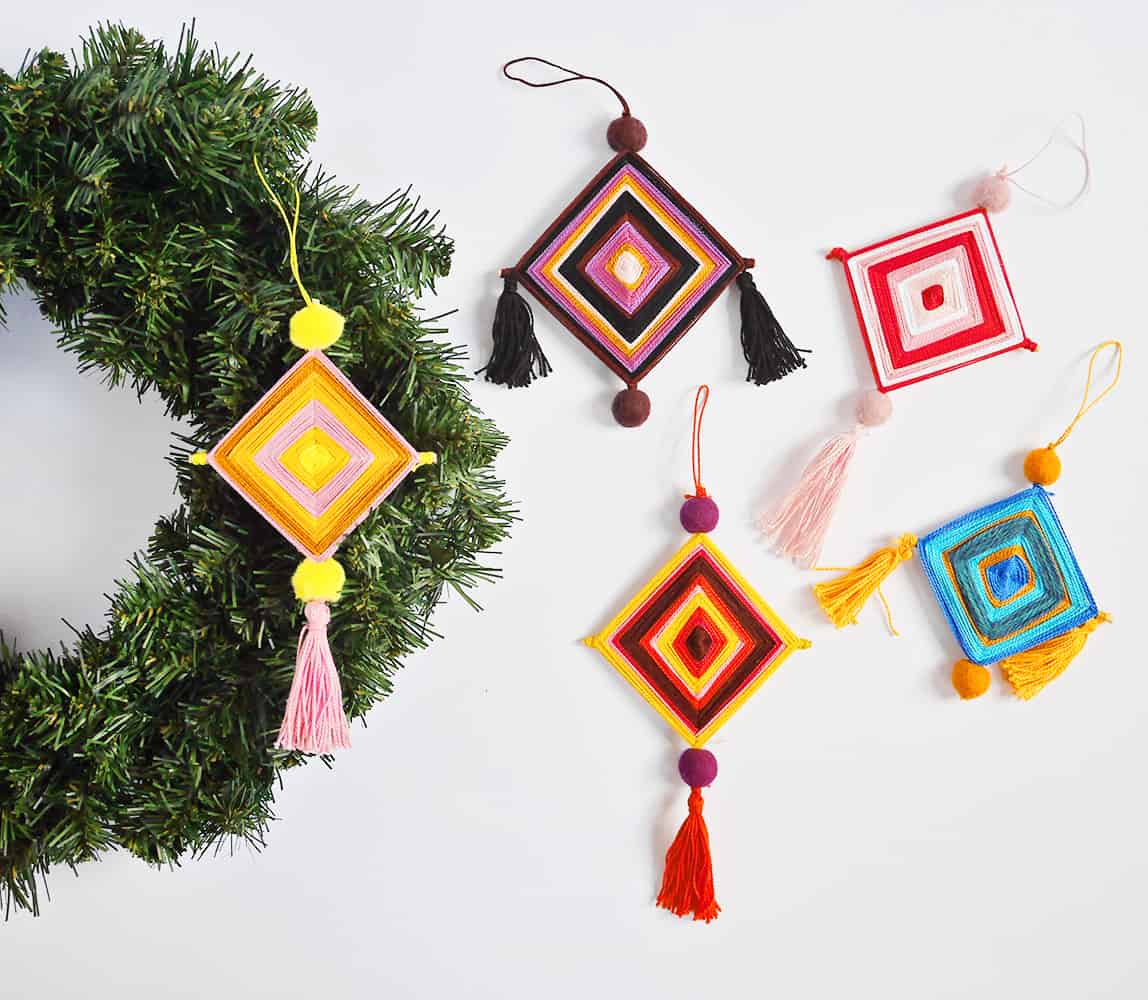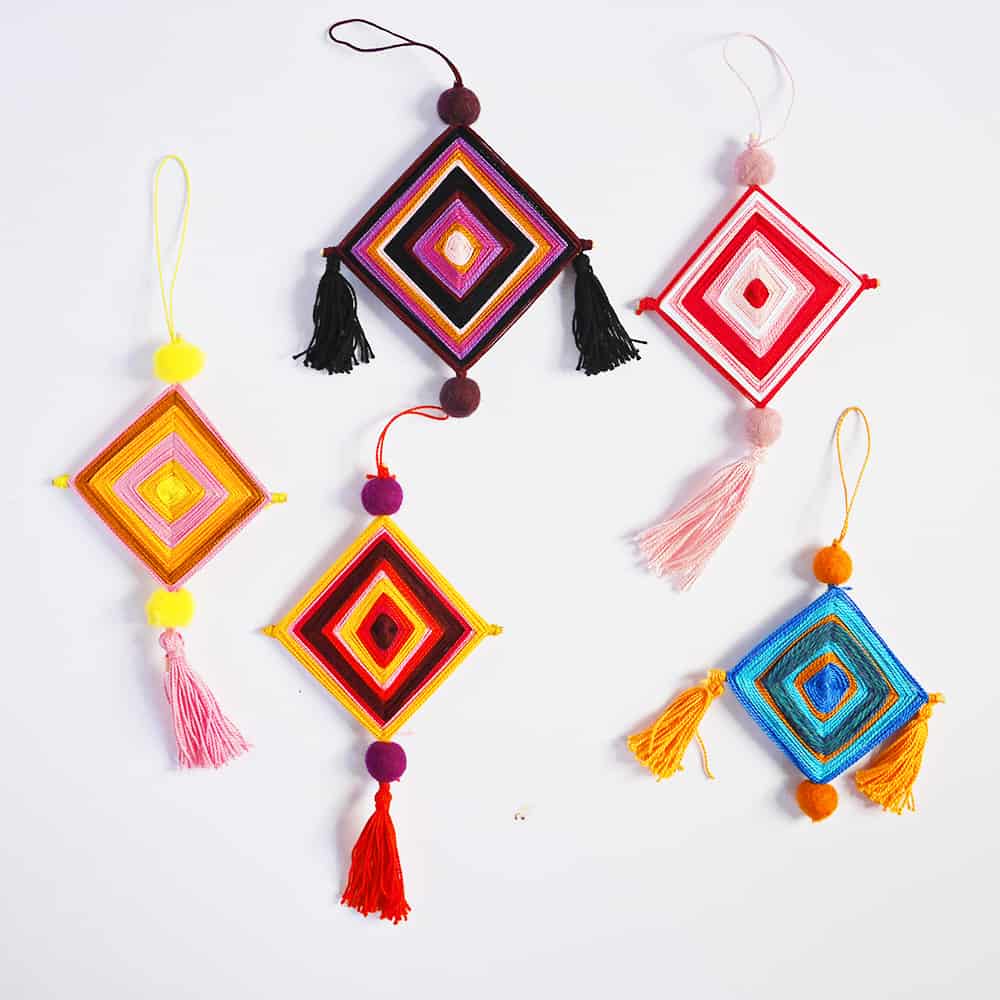 Have you ever tried making an Ojo de Dios? It's a great weaving craft for kids (my daughter loves making them). They also make cute decorations, DIY ornaments or handmade gifts from kids.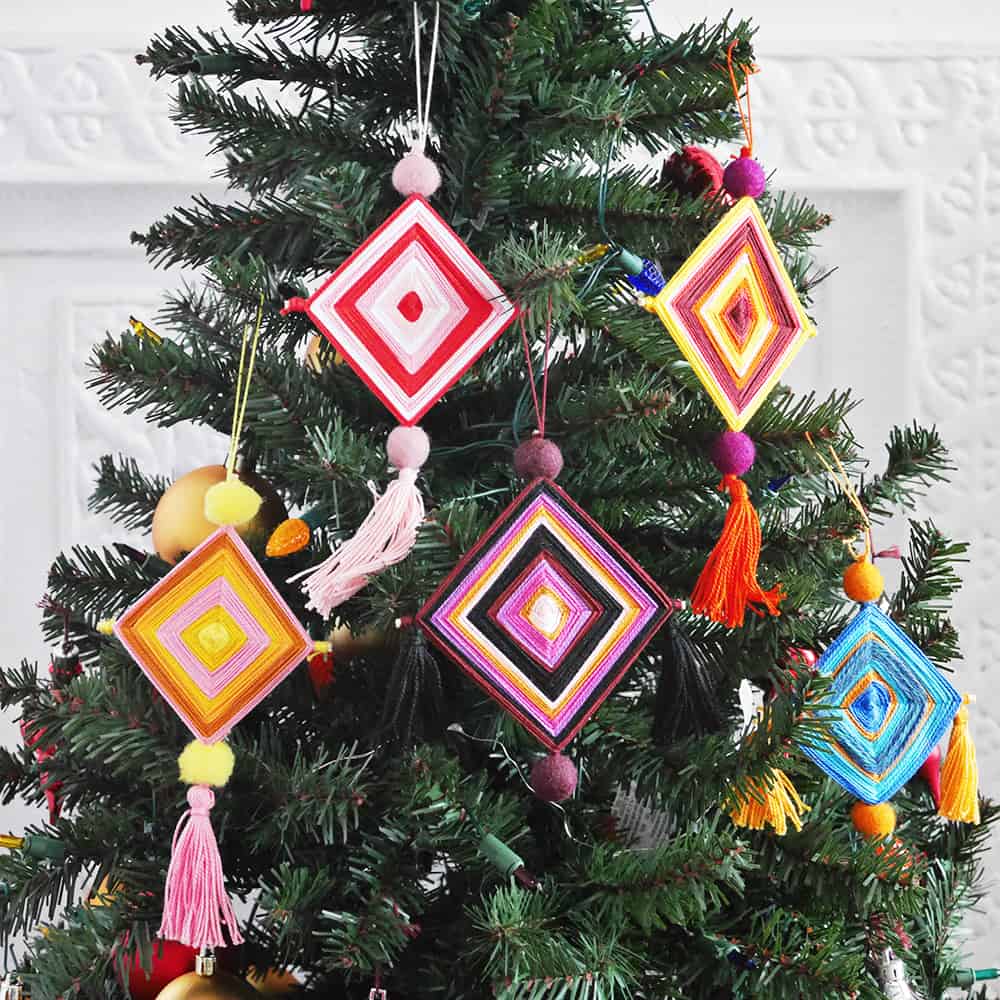 According to Wikipedia, Ojo de Dios or God's Eye is:
"a spiritual and votive object made by weaving a design out of yarn upon a wooden cross. Often several colors are used. They are commonly found in Mexican and Mexican American communities, among both Indigenous and Catholic peoples."
The symbol means the power to see and understand things. Follow the tutorial below to make your own Ojo de Dios craft with tassels and pom poms.
Material:
2 wooden craft sticks (can ce any typa of craft stick)
2 Pom poms beads
Colored embroidery threads
Scissors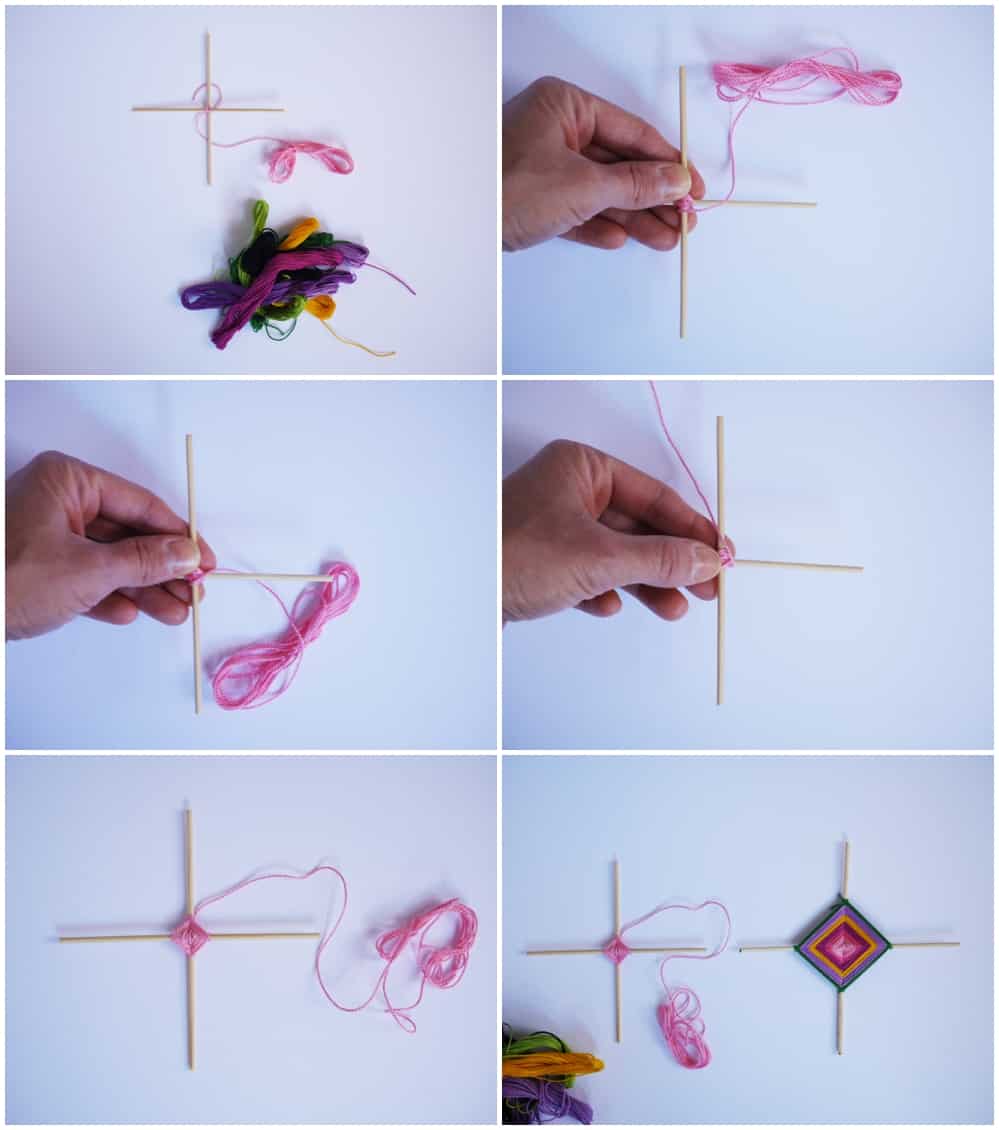 Instructions:
For each one chose 2 or 3 colored threads before your start.
1. Select two sticks and choose two or more balls of colorful threads.
2. Take your first colored thread and use the end to tie the two sticks together in the middle. You also can glue the sticks together.
3. Now open up the sticks to make a cross and wrap the yarn in the opposite direction until it feels secure.
4. Start looping the yarn around each stick in turn, as shown.
5. When you are ready to move onto the next color tie a simple knot and snip off the end of the thread.
6. Now tie the end of your next thread to one of the sticks and begin looping the thread around each stick as before.
7. For a neat finish, keep the end of the previous color flush to the stick and wrap the colored thread around it as you go.
8. Now you are done with your Ojo de Dios.
9. Tassel is optional but here a quick way to make one. Take your embroidery yarn and cut 2 strings out of it. With the first string and a the top of your embroidery yarn make a knot. With the second string make a know just bellow the first one you just made. Cut your embroidery yarn at the center and you are done.
10. Add your 2 pom poms on top and on the bottom. For the top take a piece of thread make a knot at the end and attached it to your stick (that way you will be able to hang it) To finish add your tassel at the bottom.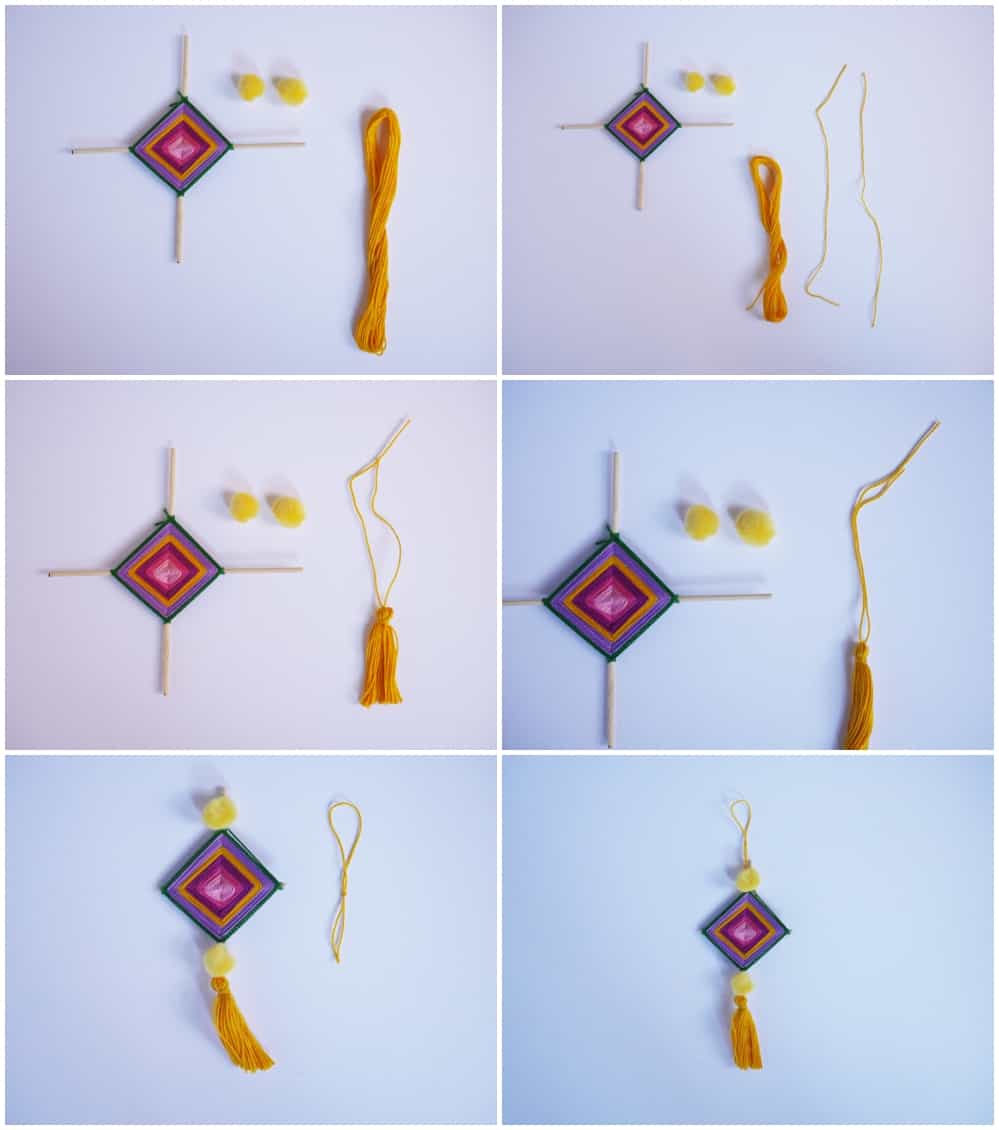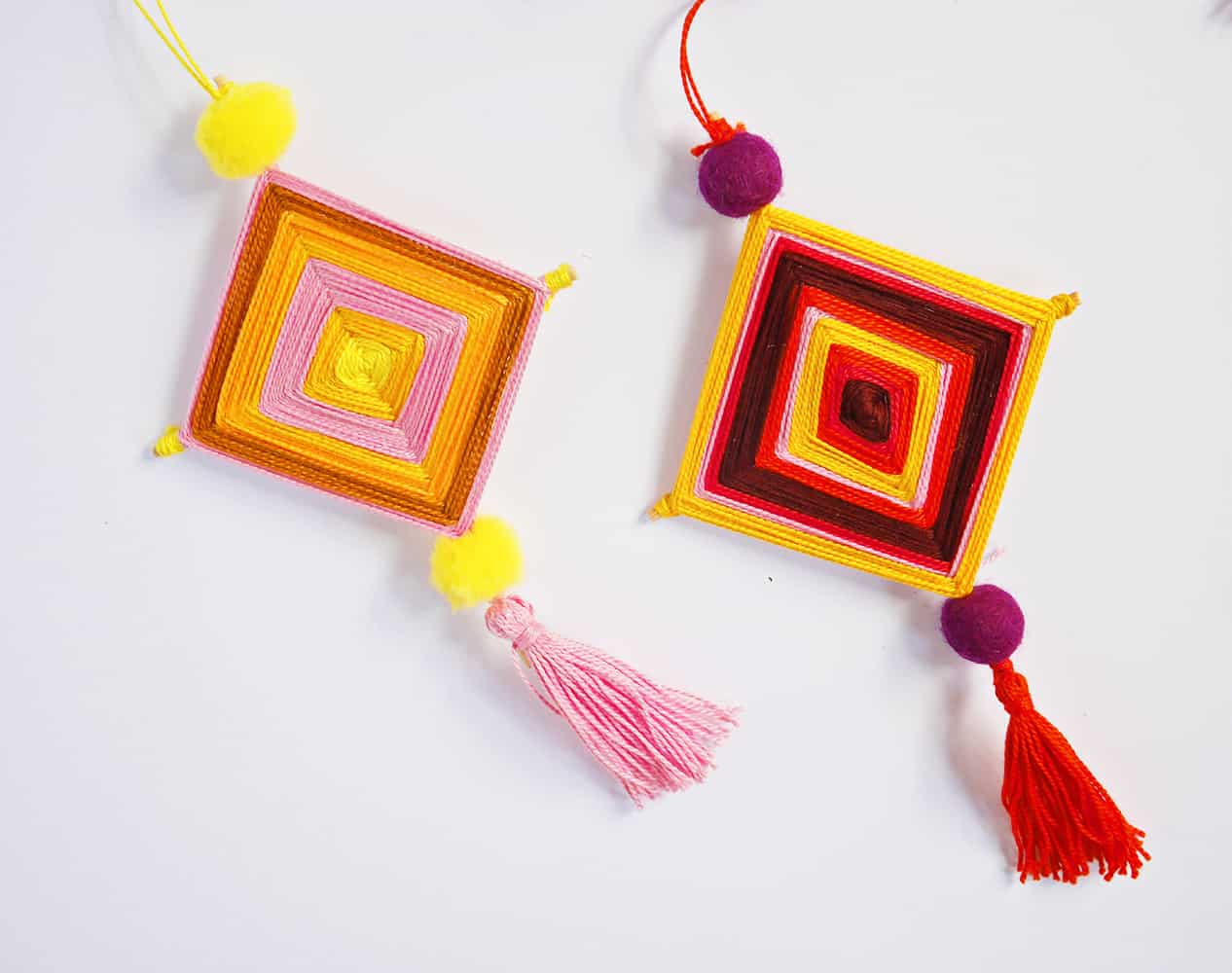 Don't these make gorgeous decorations for the tree? Check out more creative holiday crafts HERE.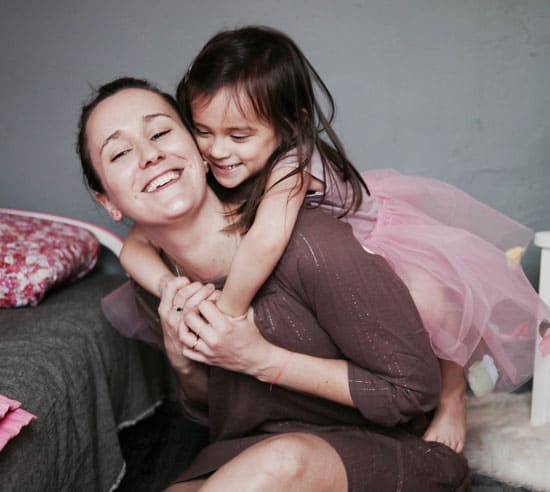 Marie-Laure, is an Architect first, a mom of two, but also a Do It Yourself kind of girl. She LOVES CRAFTING. Her blog La Maison de Loulou is a piece of her with simple and fun crafts, ideas, projects, and activities to do with your kids at anytime. Her children Louise and Roman are her inspiration and all the DIY's are made for them to have fun. Toys, games, costumes..she loves exploring the kids world with her own twist.