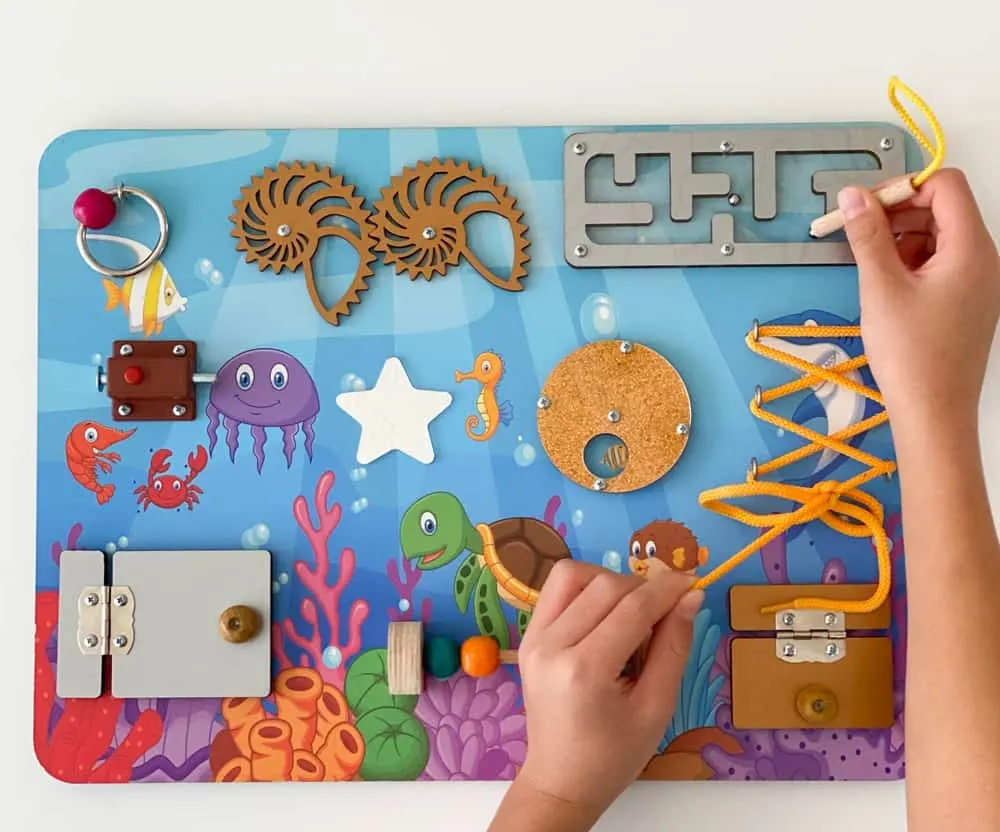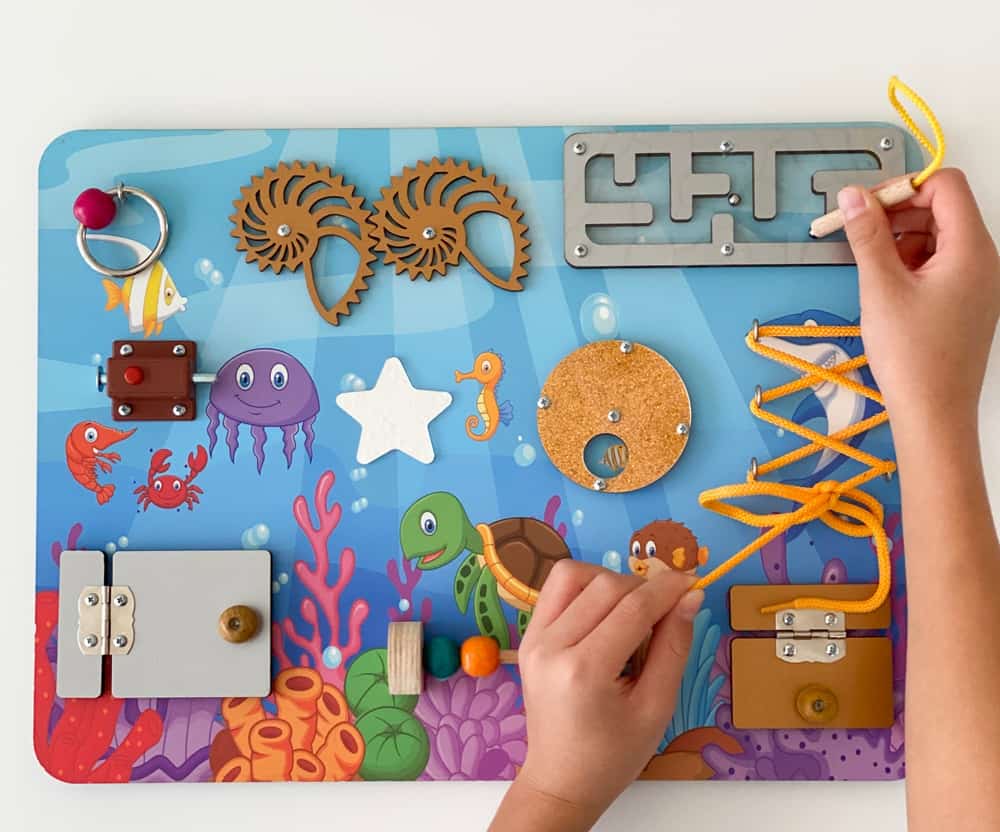 By using this site, you agree to our Terms of Use. This post may contain affiliate links. Read our disclosure policy.
Follow us on Instagram for more fun ideas for kids!
Watch the video in this post to see this Ocean Busy Board in action.
This ocean busy board is a fun sensory toy and activity for toddlers and preschoolers to practice their fine motor skills.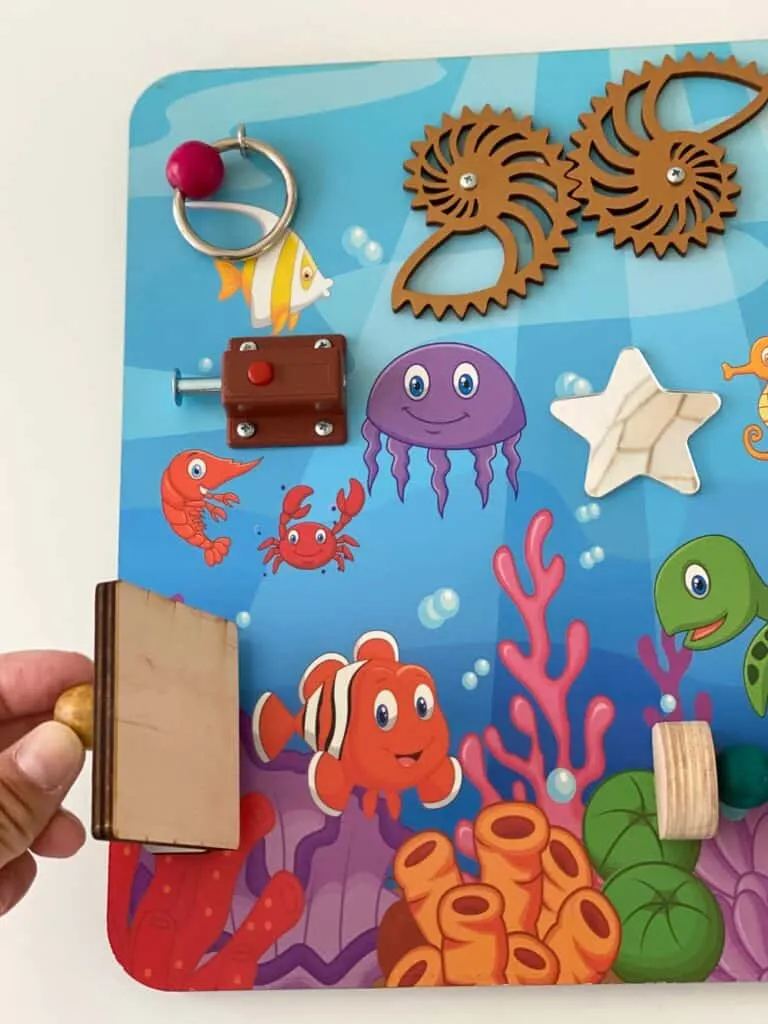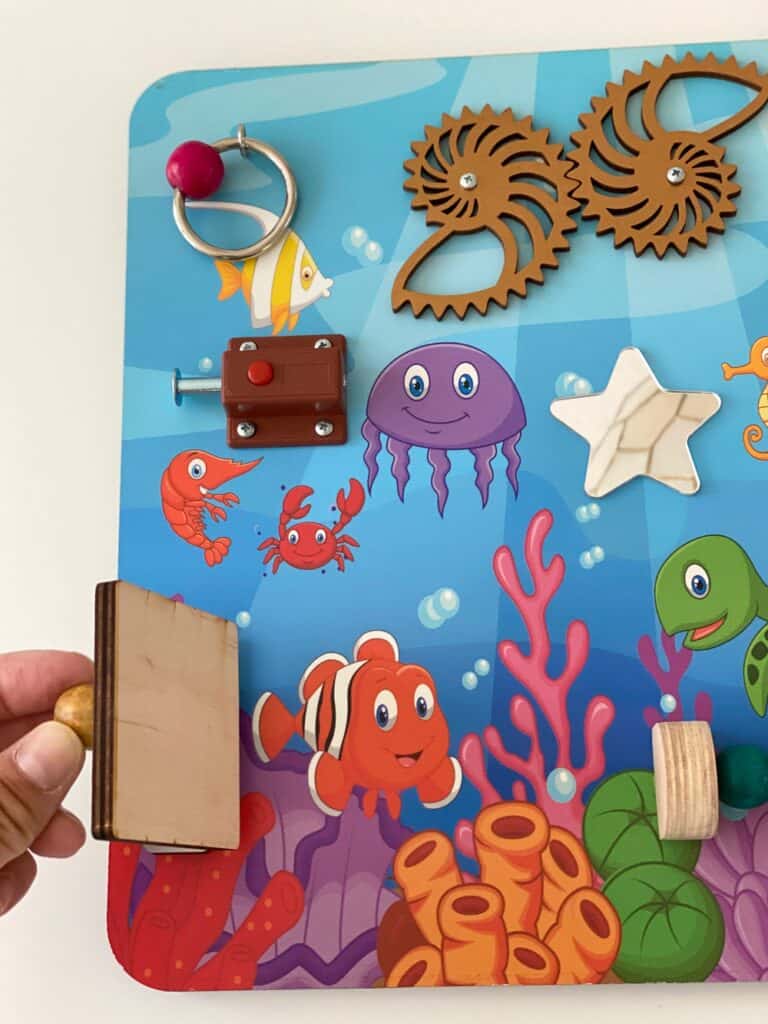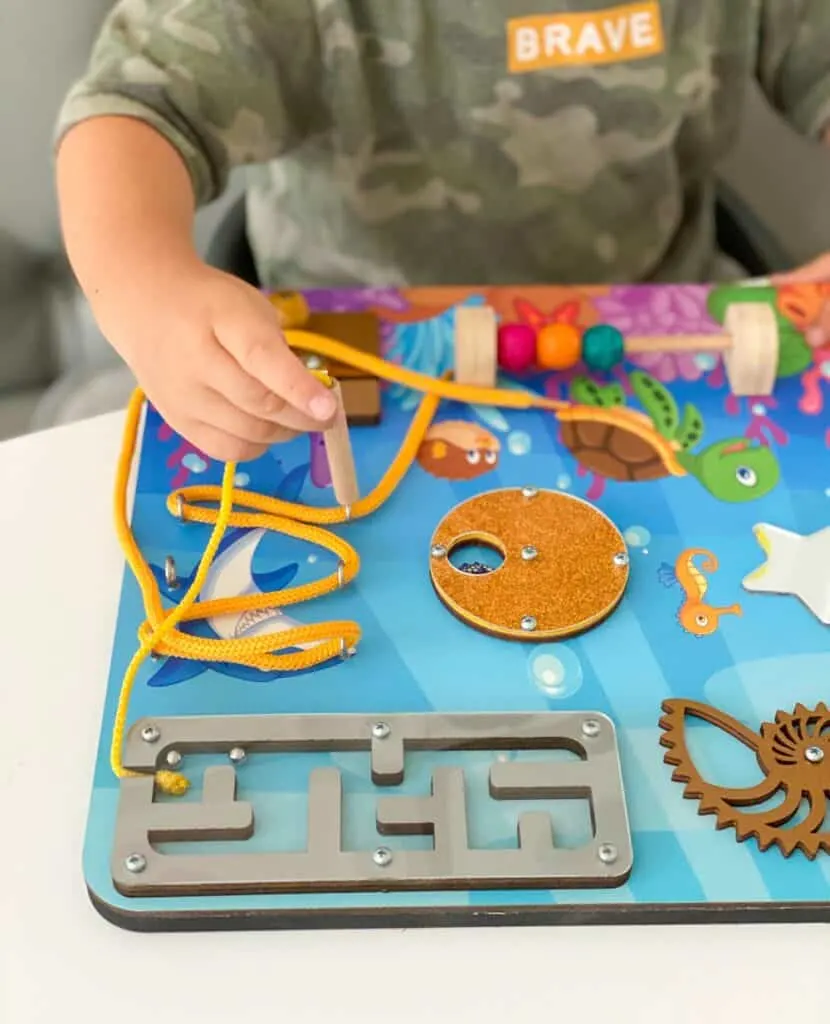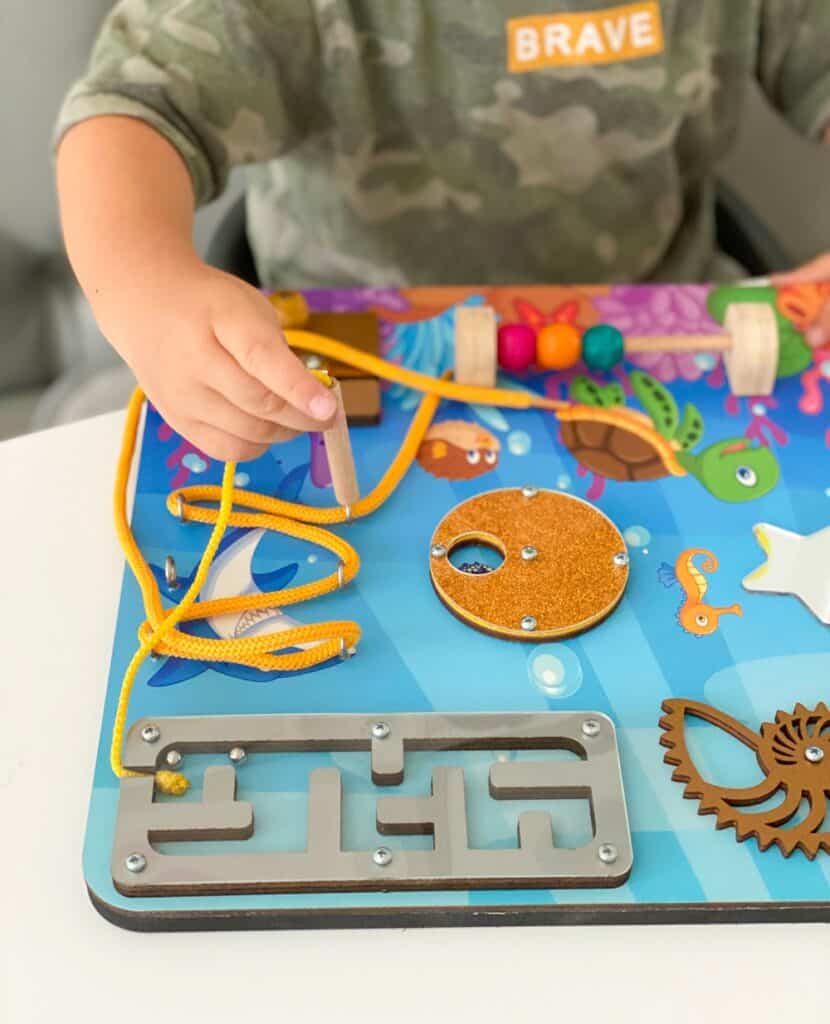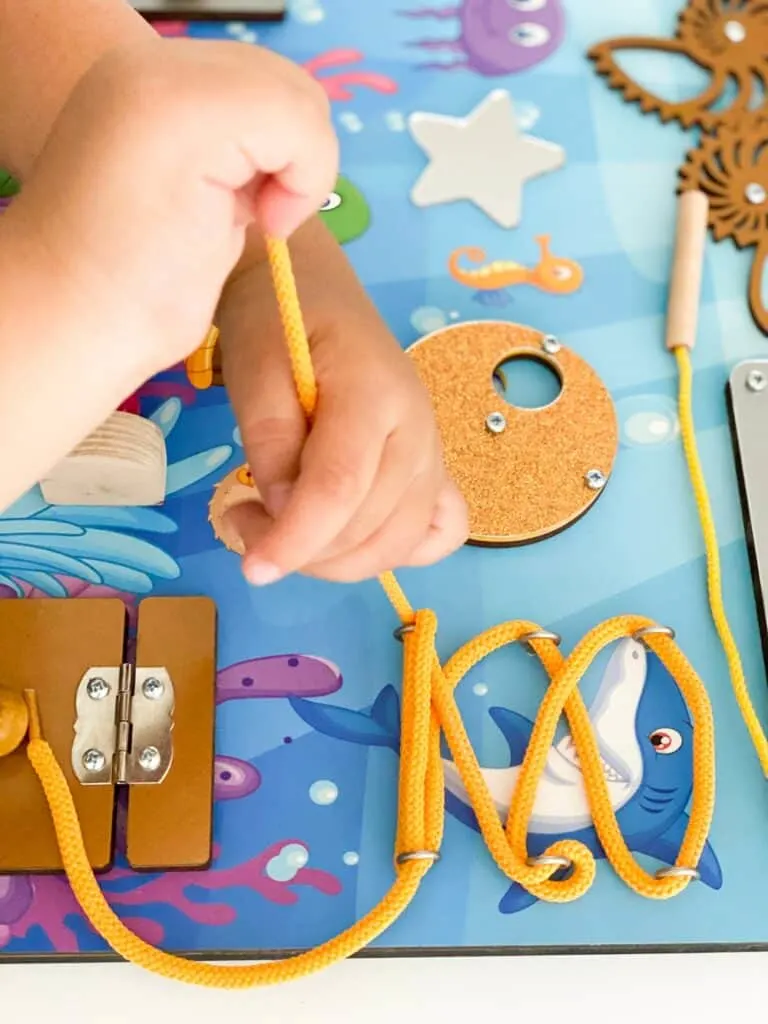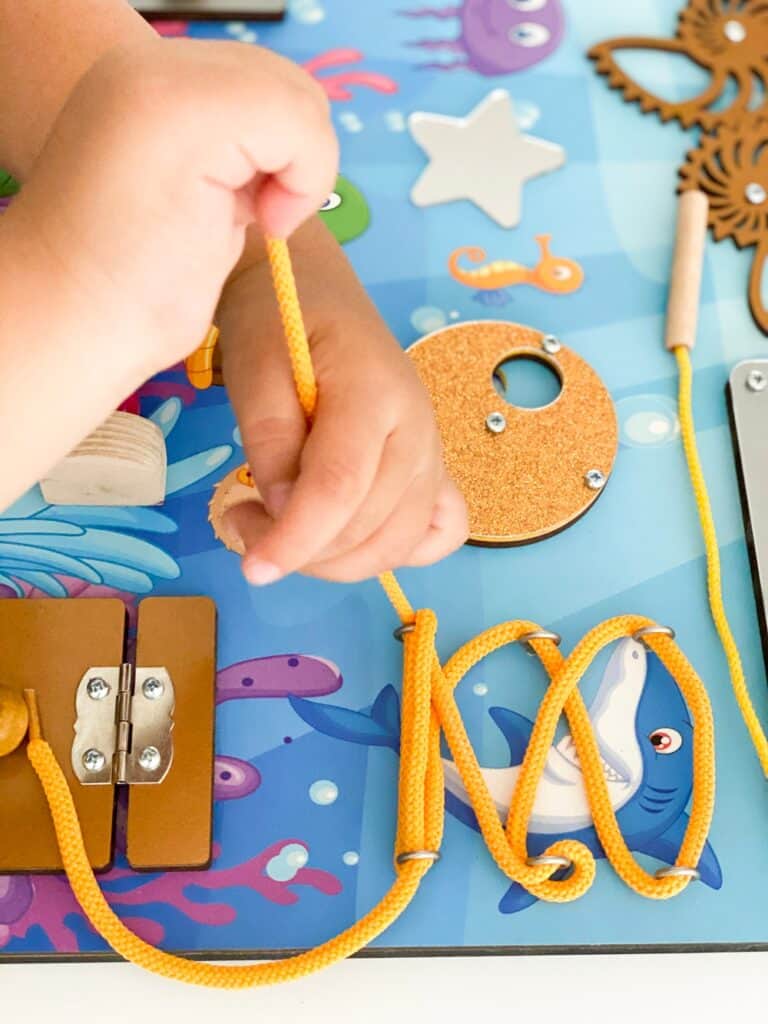 This Ocean Busy Board is just too cute! If you have a younger child who loves being busy, this is the perfect fine motor activity to have in your home. Not only are there plenty of fun objects to feel and use but you can also help to foster their love of water and ocean animals.
The great part about this busy board is that it's all on one easy level that is perfect for them to use and have sitting on a table or sitting on their lap. It's the perfect size for their smaller hands to be able to use everything attached to the board.
They'll love twisting and turning all the objects on this ocean-themed busy board. It's a simple way to engage their minds and work on their fine motor skills as well.