It's wonderful to see toys being created these days that celebrate diversity and reflect the actual cultural world we live in as well as the variety of blended family households.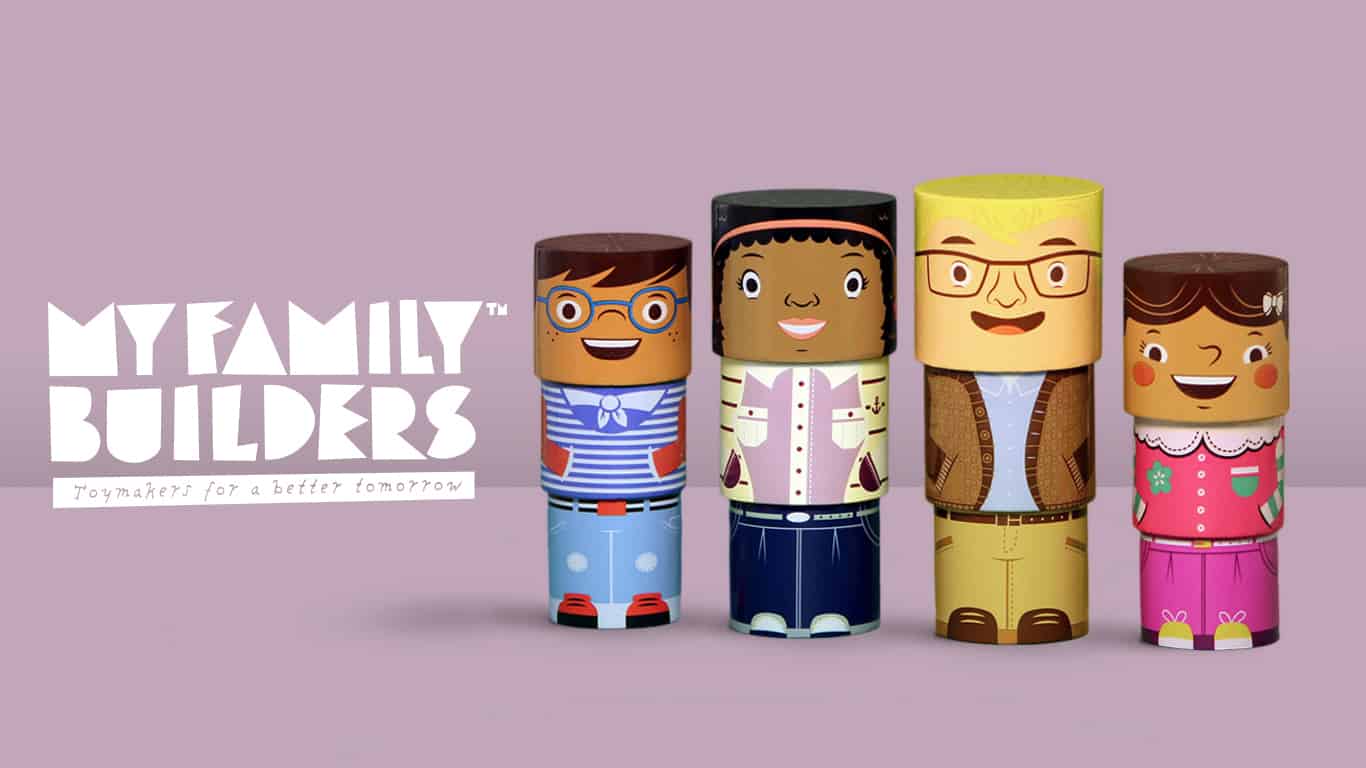 MyFamilyBuilders is a new concept in the form of wooden toy blocks that aim to provide not only a fun toy, but an educational one that celebrates diversity and love.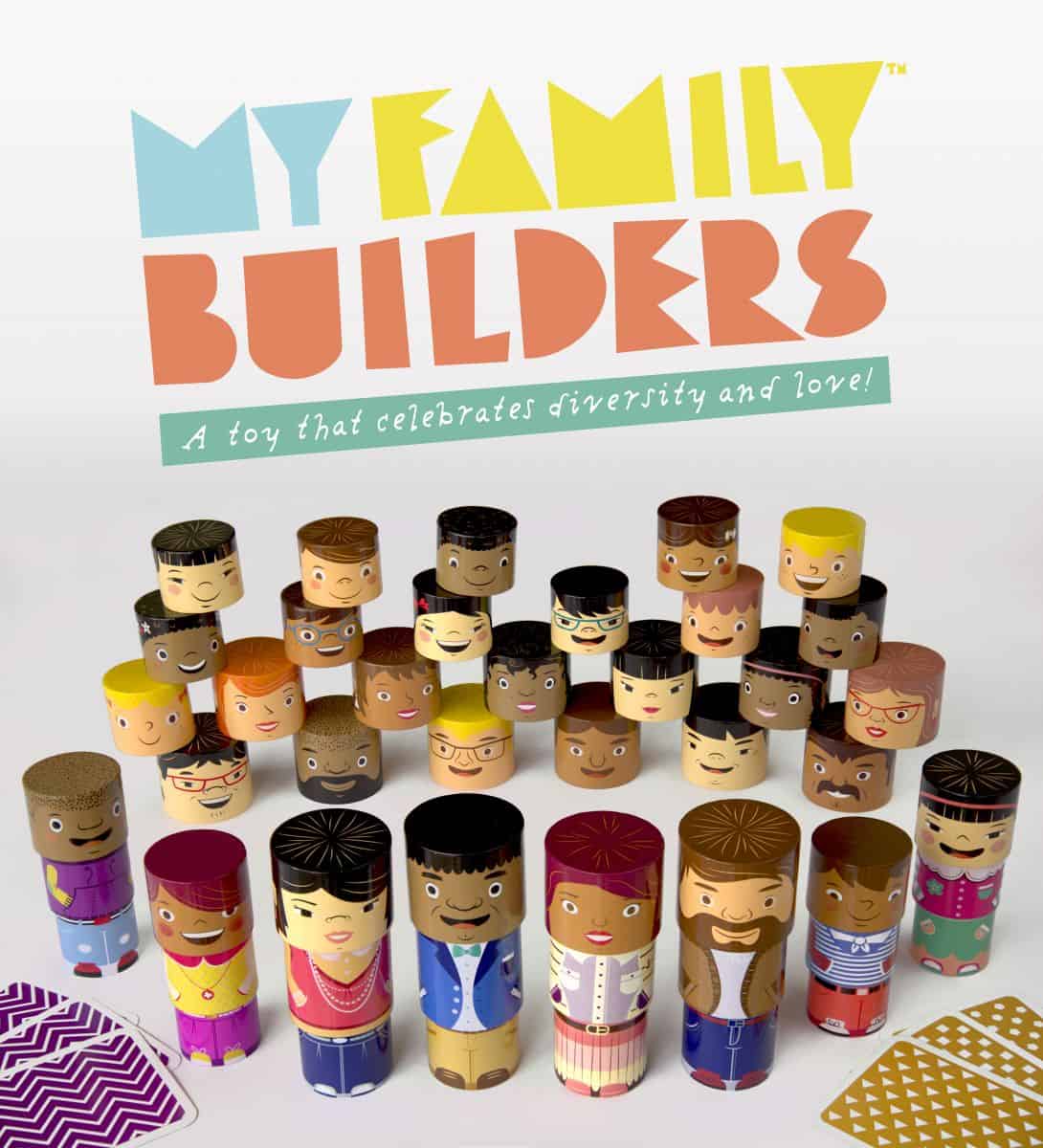 Founder Ez Karpf tells us:
"The world is evolving and we believe toys should evolve with the world, we think it is important for kids to play with toys that reflect the world they live in today! Play is the most powerful way for children to grow, learn, and experience the world around them. The toys we give them embody our values, which we pass on to the next generation."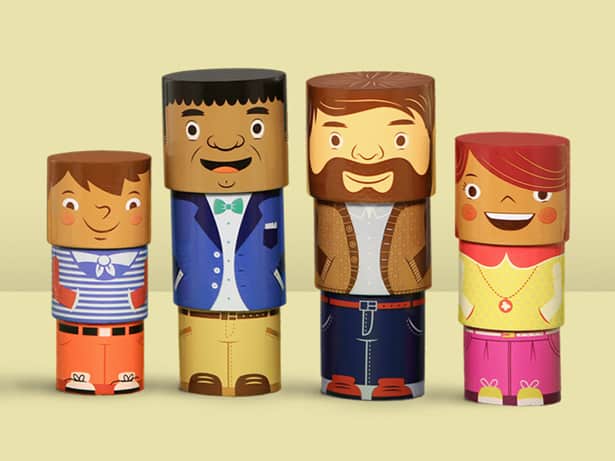 "I would love to see the toy industry stop making toys "for girls" and "for boys" I would love to see toys for kids. When kids do not see their reality reflected in any toy the play with every day, it is like having no mirror. MyFamilyBuilders can help parents create "teachable-moments" so they can help their children to understand and accept the differences as something to be celebrated."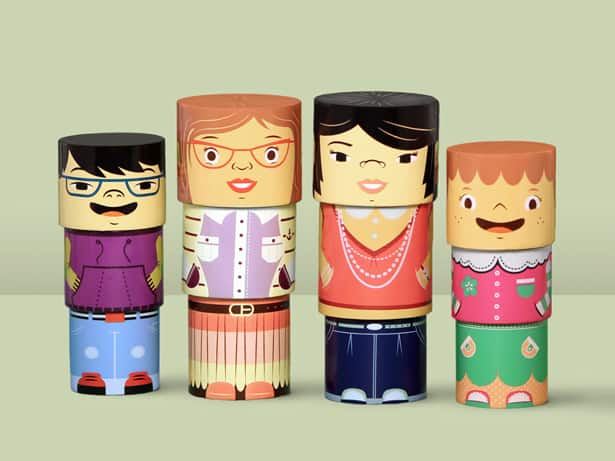 The toys have been thoughtfully developed with a child psychologist, education specialist, product designer, illustrator and parents to empower children to freely imagine endless possibilities by letting them build all sorts of characters and families to inspire tolerance.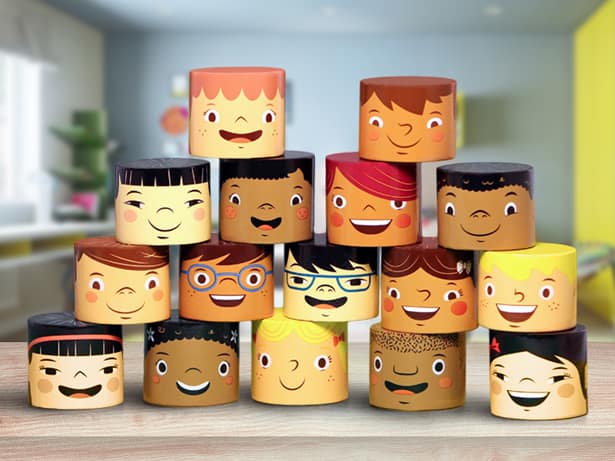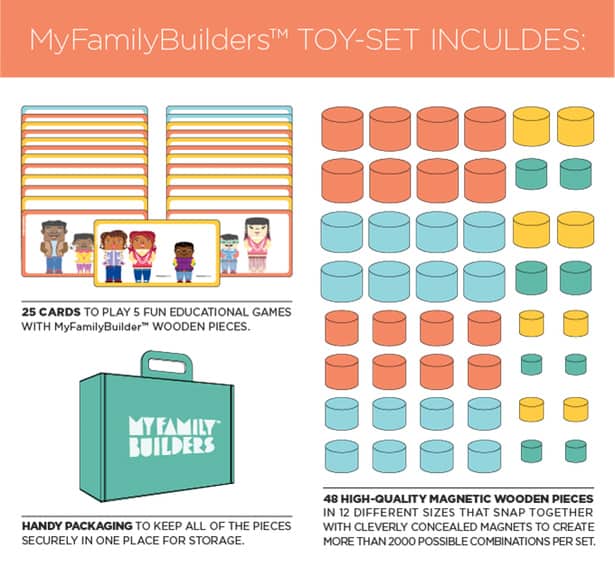 MyFamilyBuilders toy set includes:
• 48 high-quality magnetic wooden pieces in 12 different sizes that snap together with cleverly concealed magnets to create more than 2000 possible combinations per set.
• 25 cards to play 5 fun educational games with MyFamilyBuilders wooden pieces.
• Handy packaging to keep all of the pieces securely in one place for storage.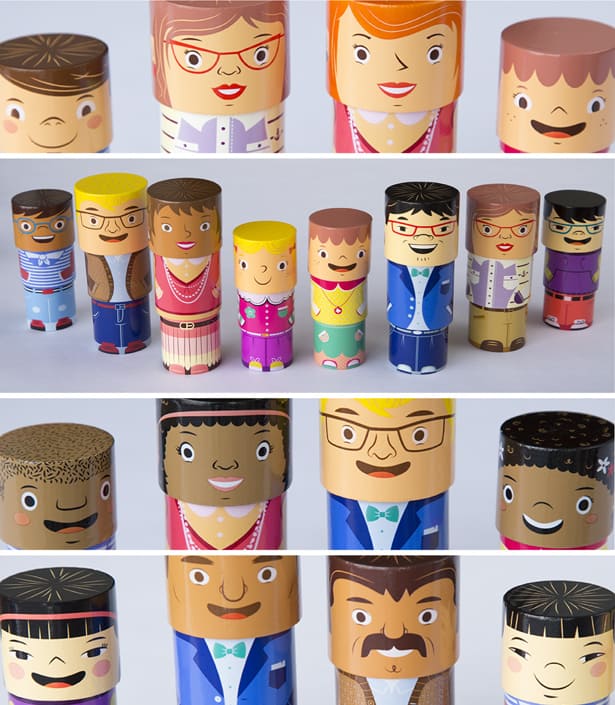 MyFamilyBuilders just launched their Kickstarter campaign to help fund production of the builders so take a look here to check it out.
You can also share this project with friends and family who may also be interested.
(All images via MyFamilyBuilders)