These beautiful alphabet cards from Teepee Learning aren't like the traditional cutesy and cartoon-like images you often see in children's learning tools. The combination of gorgeous photography featuring real, whole foods along with healthful recipes and fun facts about each food is what sets these ABC cards out from the rest.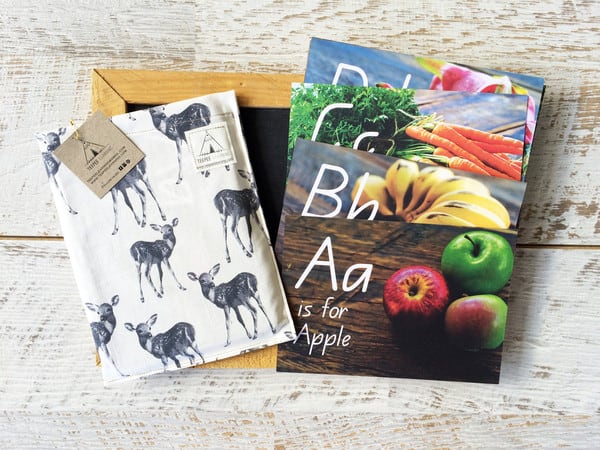 Founded by Sara, an Australian based mom who wanted to promote nutrition and health for her family once she had her first child, every detail of these handmade cards are carefully attended to – from the handmdade, re-suable cotton pouches they come in, to the bright and vivid photography of fruits and vegetables.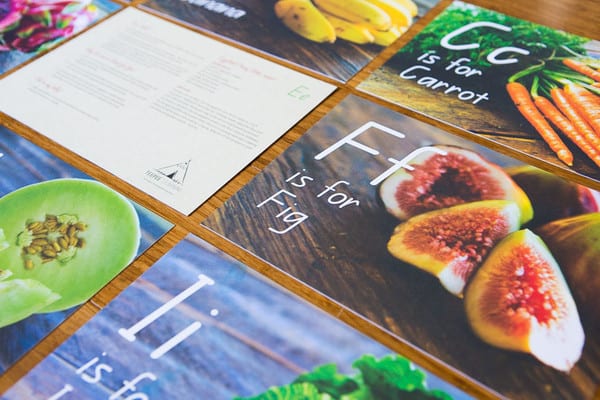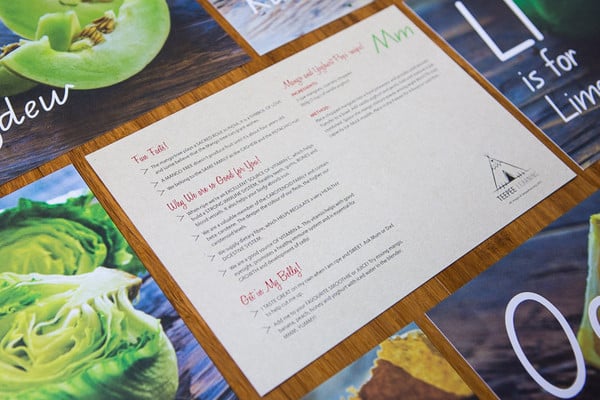 The cards are printed on sustainable harvest FSC stock and sized A5 for little hands to hold comfortably. They're printed on both sides with the back featuring fun facts for the whole family to learn and a recipe highlighting each food.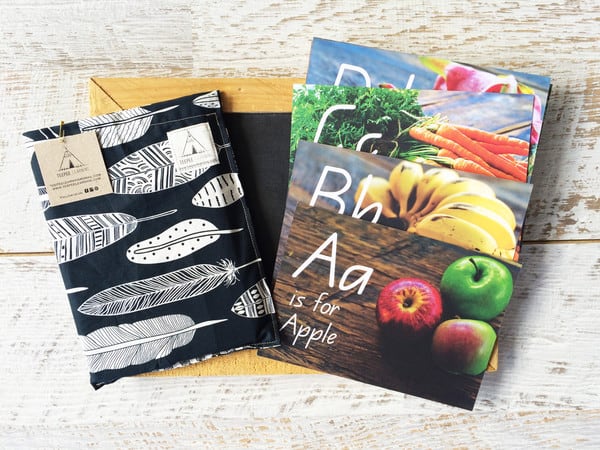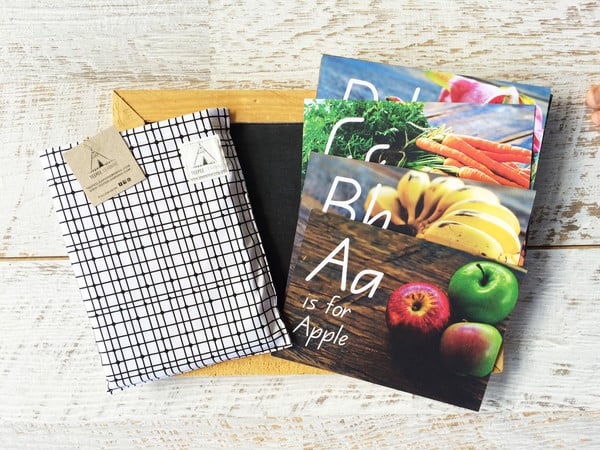 You can also choose to download the app for iPad which features the same high quality images and healthy facts.
Head over to Teepee Learning to learn more.
(All images via Teepee Learning)