Welcome to our ongoing series featuring our favorite colors. Today's color is sunshine! I adore this color because of its cheerful warmth and infectious optimism. Especially during these short, cold winter days, a splash of buttery yellow goodness always brings on smiles and reminds us of better days ahead. Here are some sunshine inspired ideas and products to enjoy and share with your kids.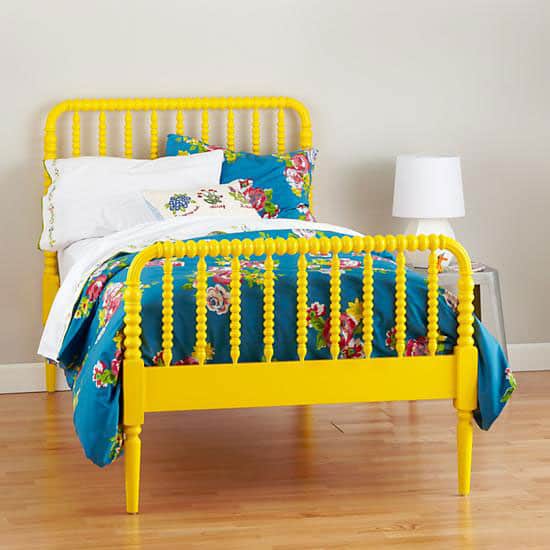 Land of Nod Jenny Lind Bed $599. Inject a bit of sunshine into any kid's room with this delightfully classic bed frame in yellow.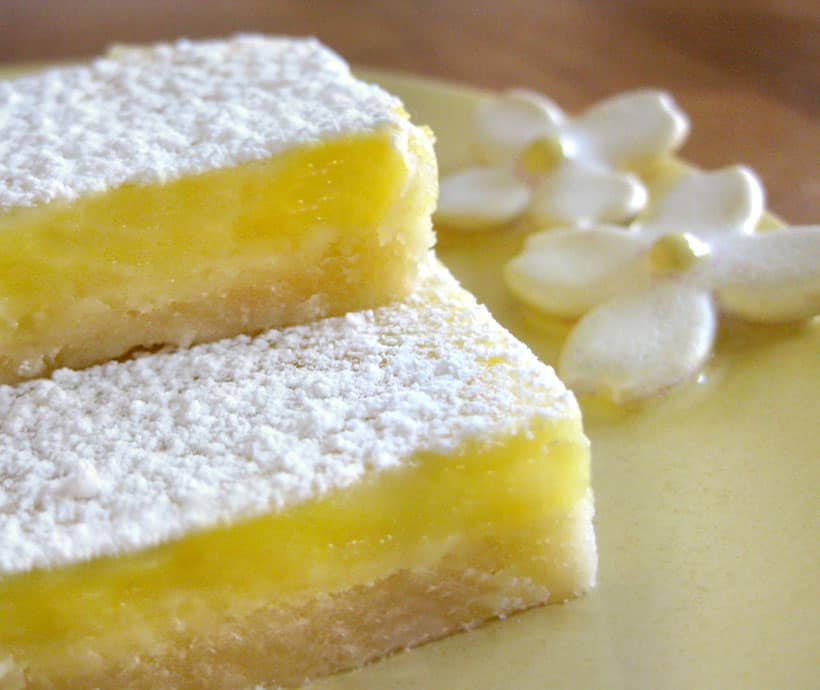 Lemon Bars (via Lillyella) A classic combo of sweet and tart, this crowd favorite is easy to make with kids and is a welcoming treat anytime of day.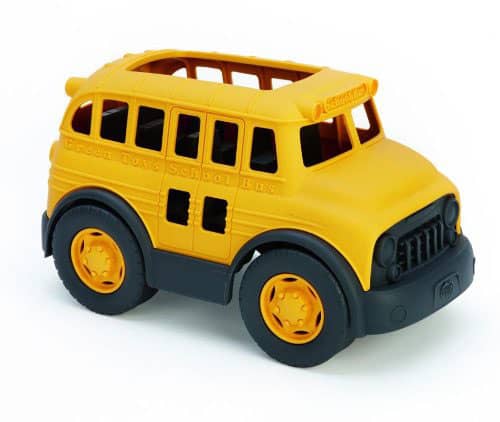 Green Toys School Bus $22.21. Easily one of my kids' favorite toys, this cute, eco-friendly little school bus has been an integral part of our playtime.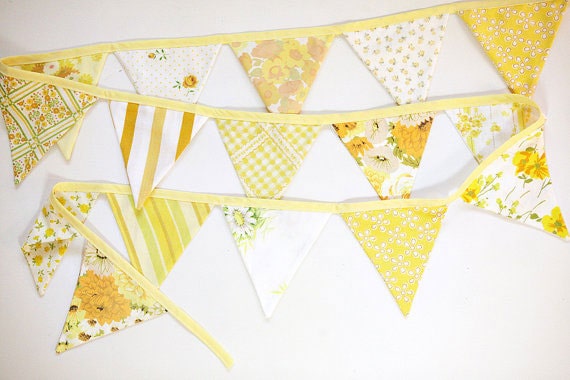 Sunshine Fabric Bunting $27.50 The assortment of yellow vintage linen fabrics make this bunting an obvious sign of comfort, warmth and homecoming for kids of all ages. Hang it for special occasions or just leave it up as everyday decor.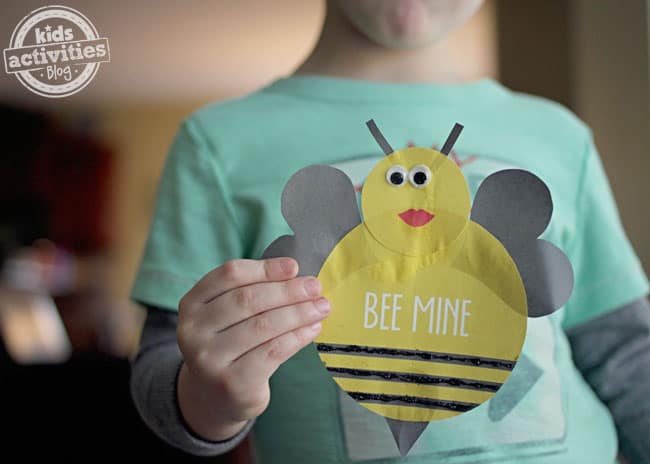 Bumblebee Free Printable Craft (via Kids Activities Blog) Standing out from the sea of common reds and pinks, this unique yellow bumblebee valentine is a welcome break from the norm, easy to make by all kids, and super sweet in sentiment.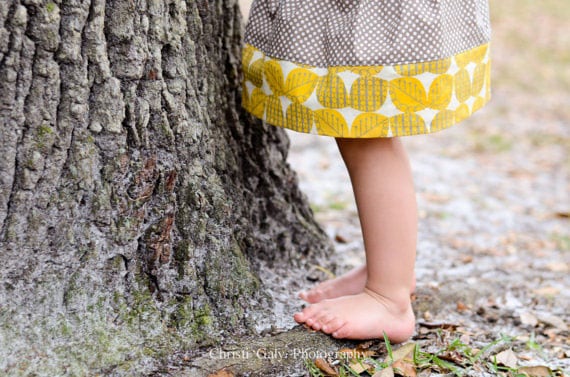 Brown Owl Design Girl's Polka Dot Skirt $20. The border of sunshine leaves makes this sweet polka dot skirt a must-have for any little girl. The versatility of going from casual to dressy is definitely a big plus!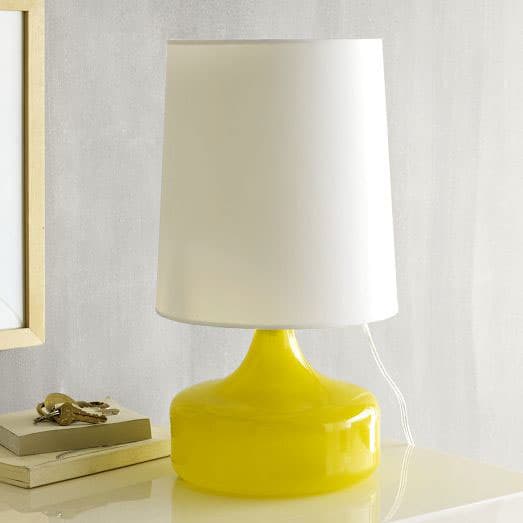 West Elm Perch Table Lamp $79. Simple and cheerful, this lemon-y table lamp is the perfect shade of sunshine to accent a kids' room or any space in the house.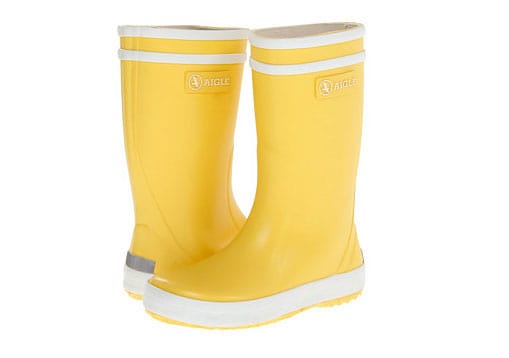 Aigle Lolly Pop Rainboots $44.99. Keep your little ones protected from the elements with these fun and bright yellow rainboots – just like a ray of sunshine on a gloomy, rainy day!
For more color inspired ideas, see Chocolate, Salmon, Mint and Persimmon.