Compared to other special occasions or holidays, Valentine's day is an especially heavy card focused one. Perhaps it's due to the sentimental value of telling someone you love them which is truly more poignant in a card than anything else. Get kids excited about expressing their feelings for someone they love (friend, grandparent, caretaker, sibling, and last but not least, parents)! They'll love having a hand in making a homemade card to show their appreciation and devotion on one of the sweetest days of the year.
For more Valentine's day ideas, see 10 Non Candy Valentine's Day Favors, 8 Lovely and Easy DIY Valentine's Garlands, 10 Cute Valentine Free Printables and 10 Sweet Gifts for Baby's First Valentine.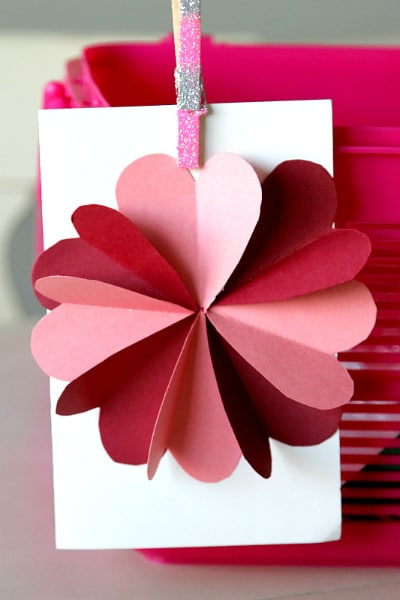 Flower Heart Card (via Momdot) This simple card makes a pretty statement and doesn't involve lots of steps other than cutting and glueing which most kids enjoy doing.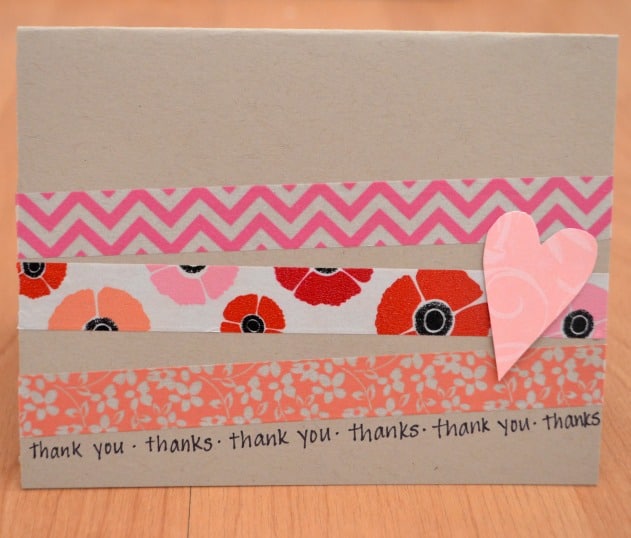 Washi Tape Card (via One Artsy Mama) Washi tape is the perfect medium for making a quick, last minute handmade card and is easy for little ones who are still too young to handle glue.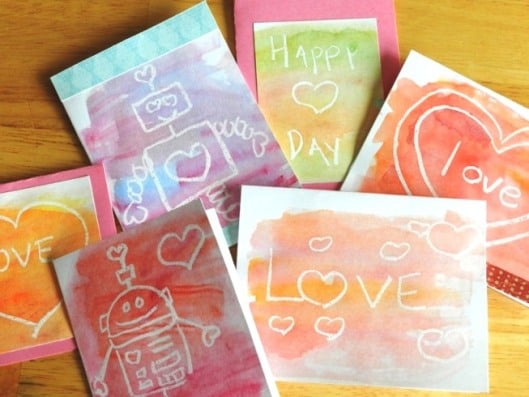 Watercolor Resist Card (via Grow Creative) This Valentine's day card is just right for the budding artist who will love seeing his drawing mysteriously appear with watercolor paints.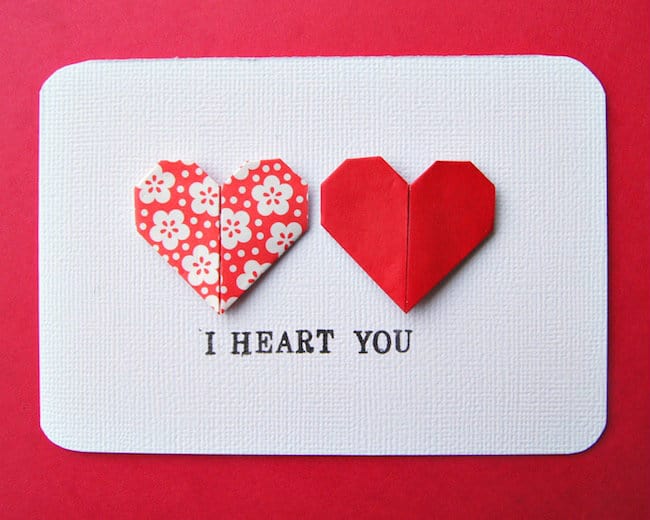 Origami Hearts Card (via Omiyage) Paper crafts are ideal for making cards and this lovely tutorial shows you how to make the cutest origami hearts that stand out in this simple and sweet card.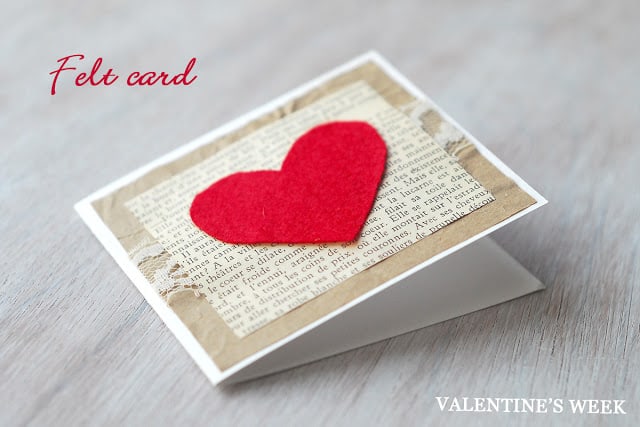 Felt Heart Card (via SAS Does) I'm especially fond of crafts that appeal to both kids and adults, such as this vintage inspired card. I know my kids will love the felt and glueing the pieces together in this simple and elegant card.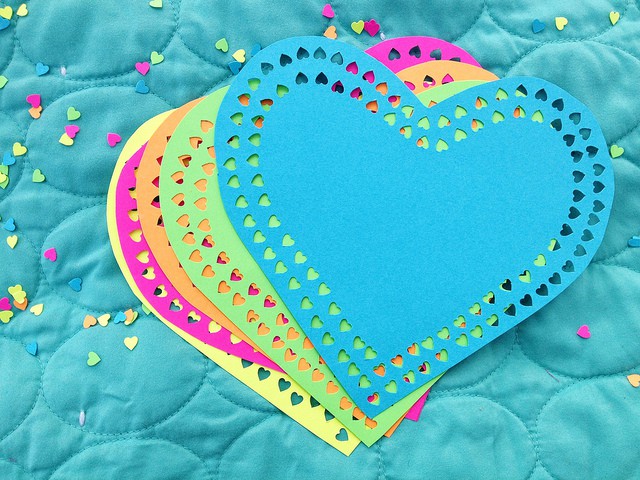 Doilie Cards (via Maker Mama) Kids enjoy punching out shapes. You can make these easy, bright colorful cards simply with a punch, but also use the remains as bits of confetti to add to the card itself.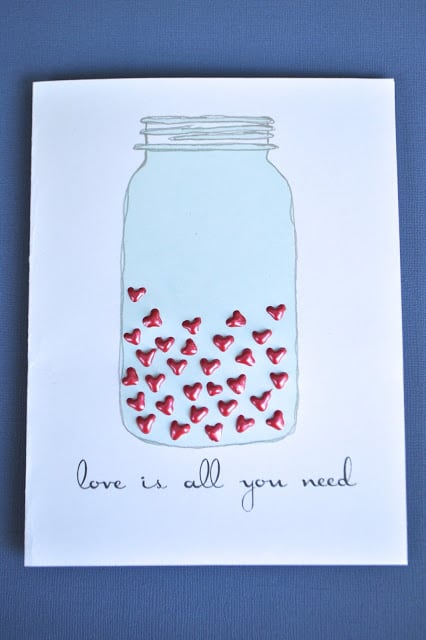 Jar of Hearts Valentine Card (I Love to Create) Have kids paint hearts onto a print out of a jar to show how much love they love someone – it's bound to be overflowing!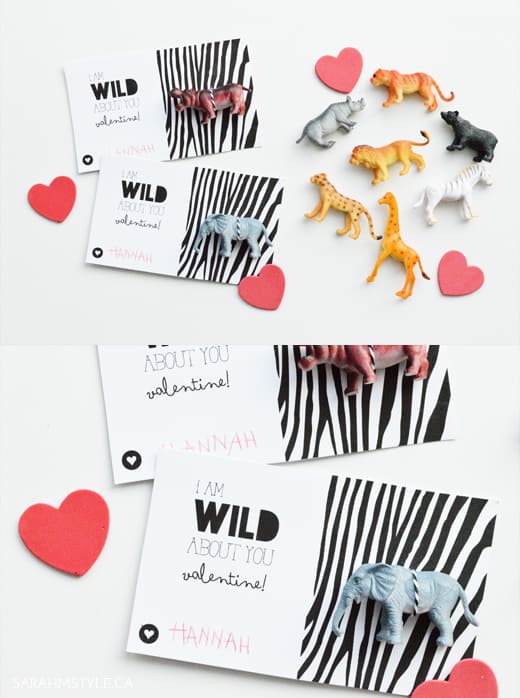 Wild About You Free Printable (via Sarah M Style) All you have to do is print these wild and zany cards to "make" them. The hardest part will be getting your kids' help in attaching the animals instead of playing with them.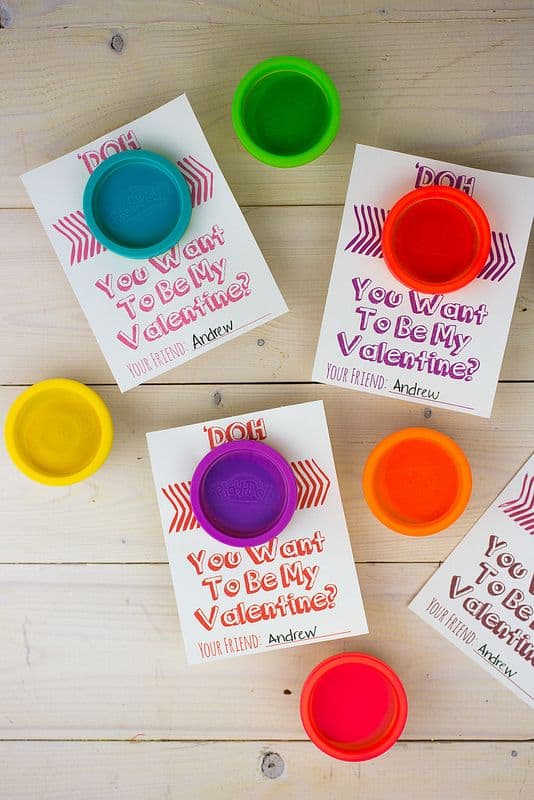 Play Dough Valentine Card (via The Nerd's Wife) What child wouldn't love receiving play dough as a gift? This free printable with cheeky saying is a great non-candy Valentine to hand out to multiple kids or classroom.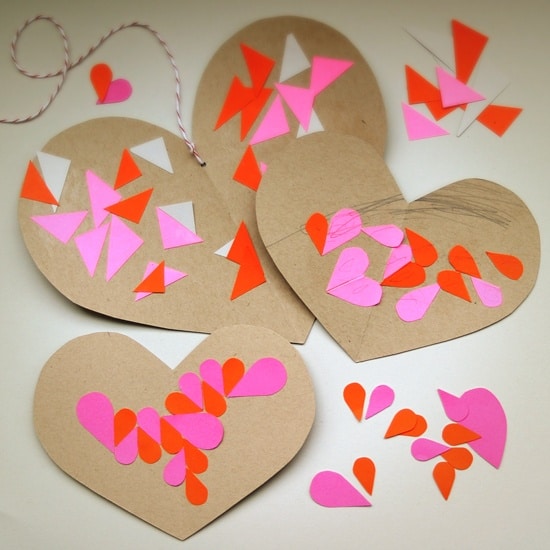 Geometric Valentine Card (via Small for Big) This is a bright, modern and simple card with endless design options for your child to create for each of her loved ones.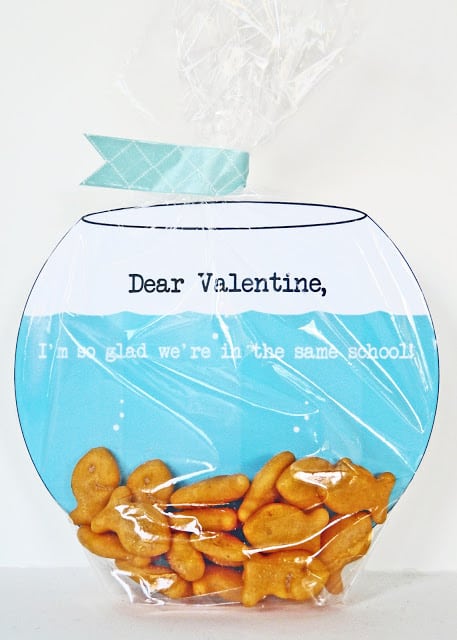 Goldfish Valentine Card (via Bliss Bloom Blog) Another adorable printable – this one's full of snacks and perfect for showing off that team spirit and bonds of friendship at school.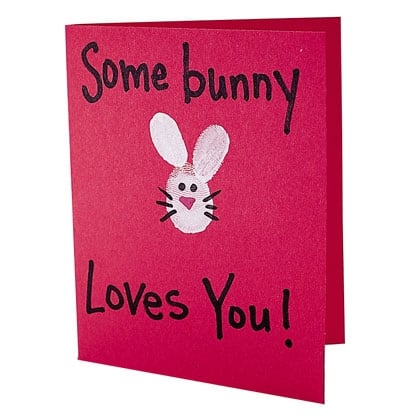 Bunny Valentine Card (via Spoonful) This sweet fingerprint card is just as easy to make as it is adorable and ideal for little tots to have a hand in creating.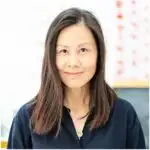 Agnes Hsu is a mom of three and has been inspiring parents and kids to get creative with easy activities and family friendly recipes for over 10 years. She shares her love for creative play and kids food to her 2MM+ followers online. Agnes' commitment to playful learning and kindness has not only raised funds for charity but also earned features in prestigious nationwide publications.