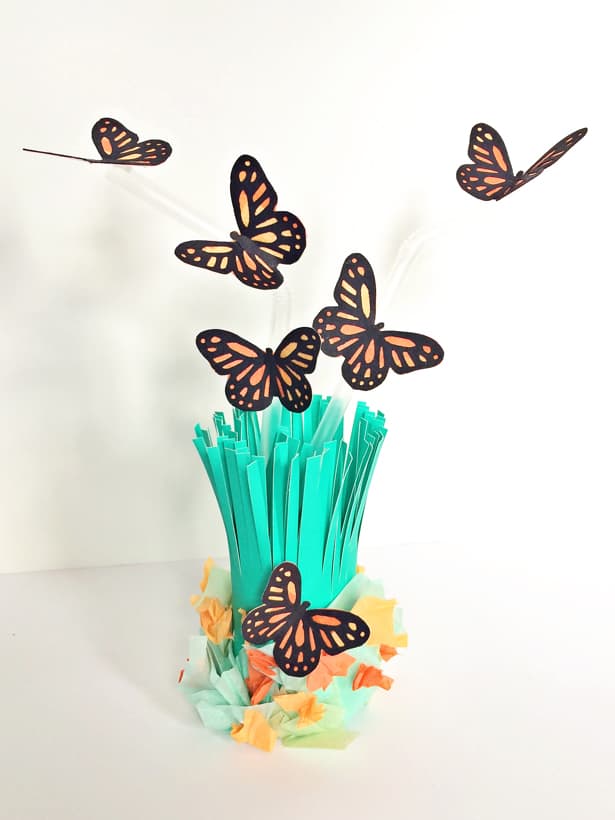 This time of year us teachers like to collaborate on a "life cycle of a butterfly" unit for our students. We review the stages a caterpillar goes through to become a beautiful butterfly. Here, I've focused on the monarch butterfly, one we can all relate to, majestic and free spirited.
Materials:
– Butterfly craft punch
– Orange tissue paper in different shades
– White, green and black cardstock
– Scissors
– Fringe scissors
– Tacky glue
– Hot glue
– Foam brush
– Toilet paper tube
– Clear drinking straws
– Stapler
Instructions:

Step 1. Punch several butterflies from black cardstock with the craft punch. Then cut up some of the orange tissue paper into smaller pieces. I like to use two different shades of tissue paper to create a blend of colors.

Step 2. Mix some glue and a bit of water together in a bowl and then using a foam brush spread the mixture on a piece of white cardstock, place the tissue paper flat onto the glue overlapping as you go. Brush a little more glue on top of the tissue paper to really adhere it to the cardstock. While the glue is still wet, place the butterflies on top and let dry.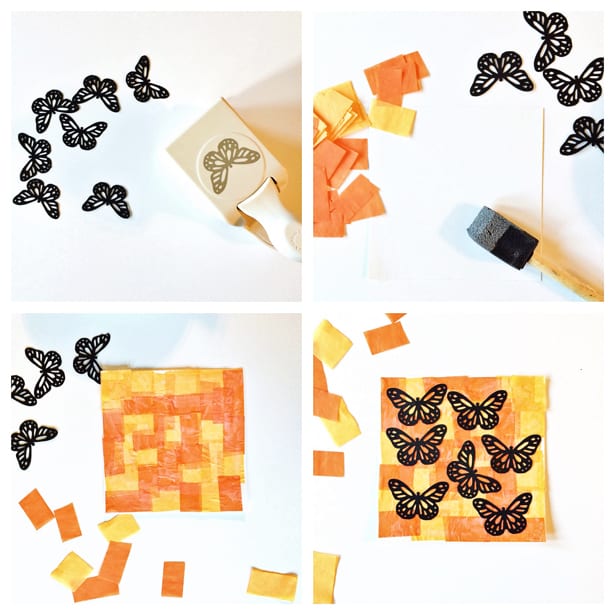 Step 3. While the butterflies are drying you can cut a piece of green cardstock at about 4″x12″ and use the fringe or regular scissors to cut all the way across the top to create the grass effect. Now cut the butterflies out carefully.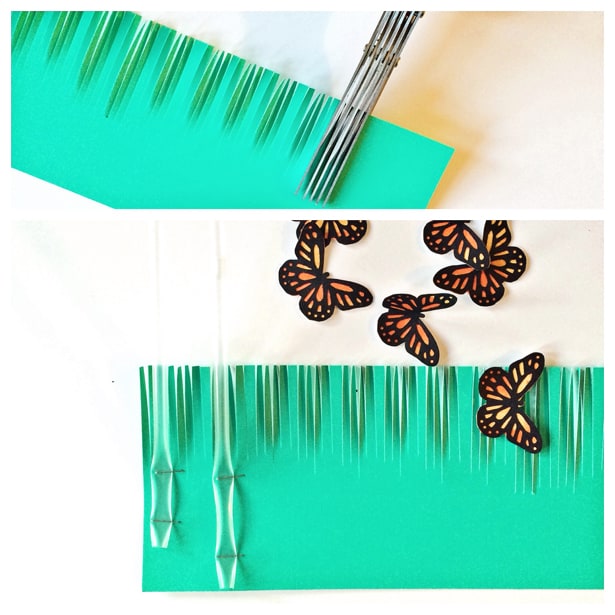 Step 4. Staple the bottom of the straws to one end of the long green paper. Now using the toilet tube as a guide roll the paper around the tube (I slid the toilet tube out this time) and staple together once it's all rolled up. Hot glue the butterflies to the straws and add crumpled tissue paper at the bottom to create a little flower garden.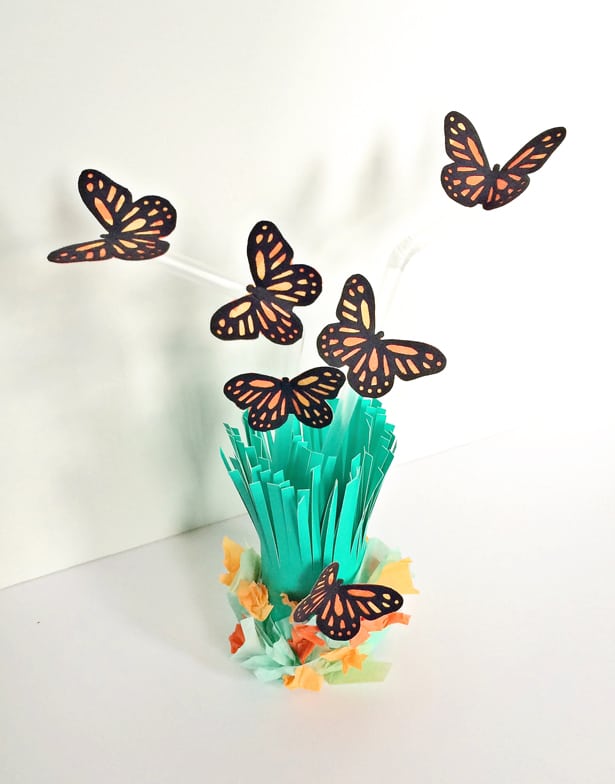 What are some of your favorite butterfly crafts to make with the kids? Check out more beautiful butterfly projects here!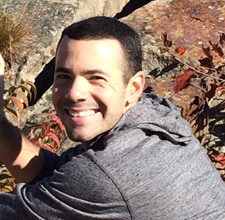 John Lavelle is an artist and art teacher who loves working with all things paper – cardstock, cardboard, foam board, tissue paper, and of course toilet paper tubes. John graduated from the School of Visual Arts with a Bachelors degree in cartooning and earned his Masters degree in Art Education.
Over the past few years, John has been working with young individuals who have ASD, which constantly keeps him on his toes and who are the inspiration behind the creative projects he prepares for their daily art classes. You can follow his latest projects on Instagram.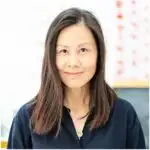 Agnes Hsu is a mom of three and has been inspiring parents and kids to get creative with easy activities and family friendly recipes for over 10 years. She shares her love for creative play and kids food to her 2MM+ followers online. Agnes' commitment to playful learning and kindness has not only raised funds for charity but also earned features in prestigious nationwide publications.