My kids love grilled cheese but I tire from serving them what is essentially cheese and bread on a regular basis. If you have similar concerns, here are 10 delicious ways to spice up the classic grilled cheese sandwich. From adding preserves and fruit to injecting flavor themes like Mexican, kids won't easily want to go back to their beloved version (at least that's what I'm hoping will happen to mine).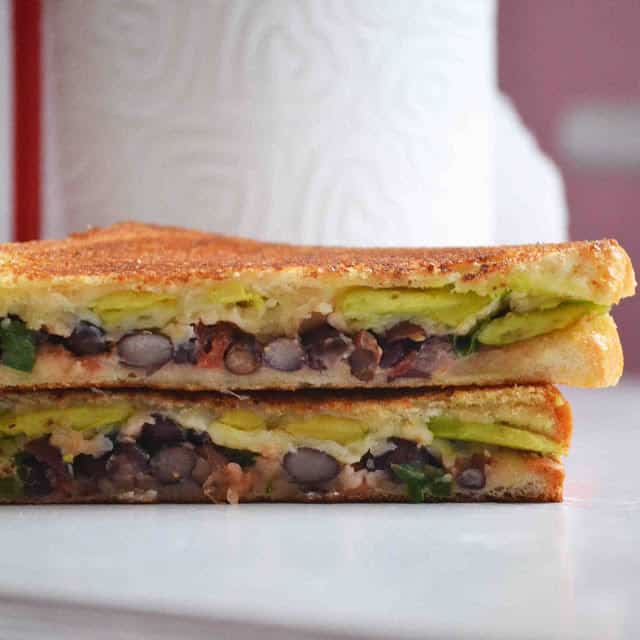 Mexican (via Bakeaholic Mama) Black beans, avocado and some salsa make for a flavorful remake.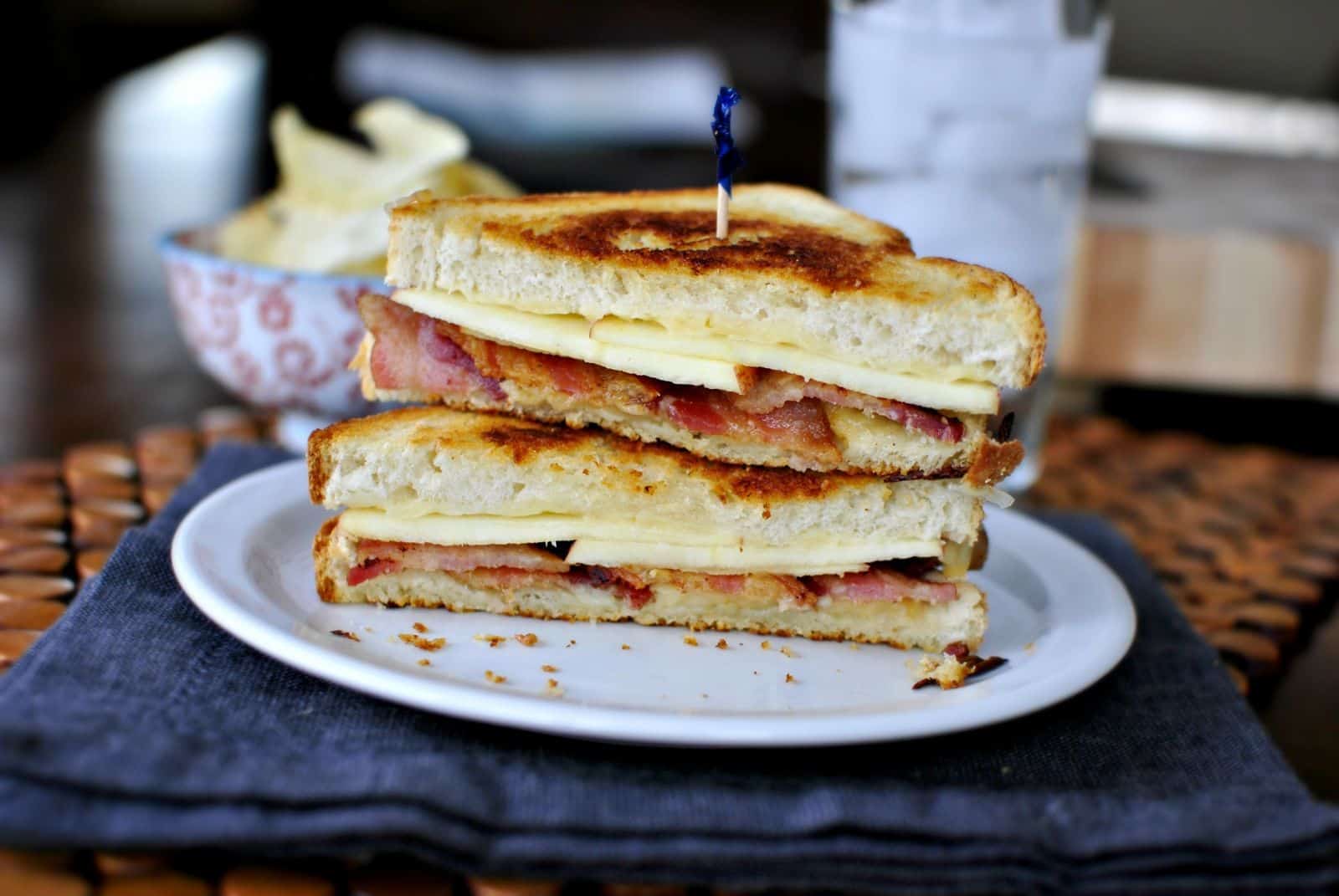 Apple Bacon (via Bake Your Day) This popular combination provides a sweet and savory taste.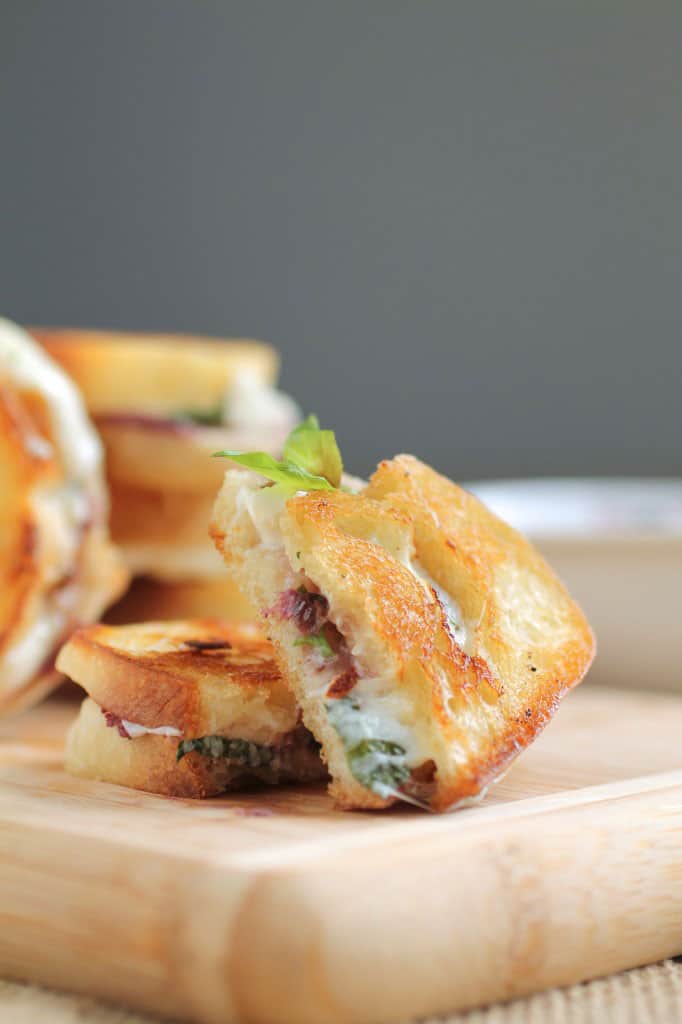 Blackberry Caprese (via Life as a Strawberry) This sandwich gets its sweet and creamy spread from blended goat cheese and blackberries with an extra does of cheese from the mozarella.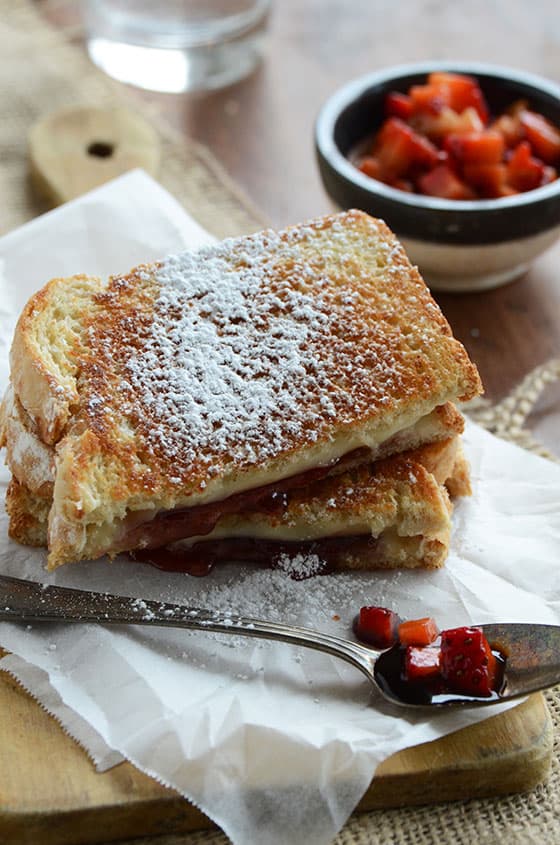 Strawberry (via An Edible Mosaic) Perfect for a an outdoor party or picnic these strawberry grilled cheese sandwiches have a touch of sweet from honey and tang from a dash of balsamic vinegar.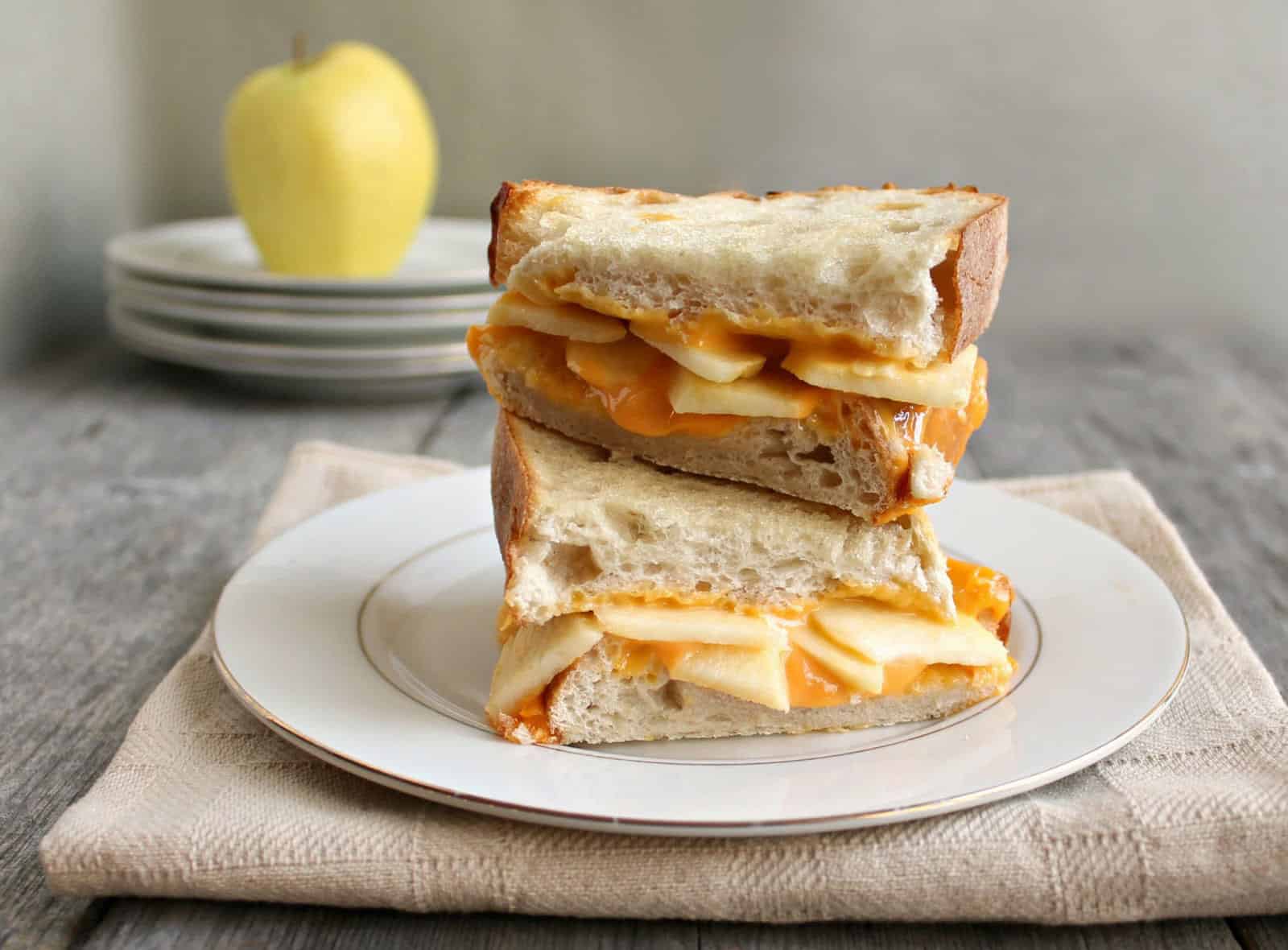 Apple Cheddar (via Hungry Couple) An easy way to add variation if your child is picky – apples will sweeten the taste and hopefully create an opening for adding more variety later on.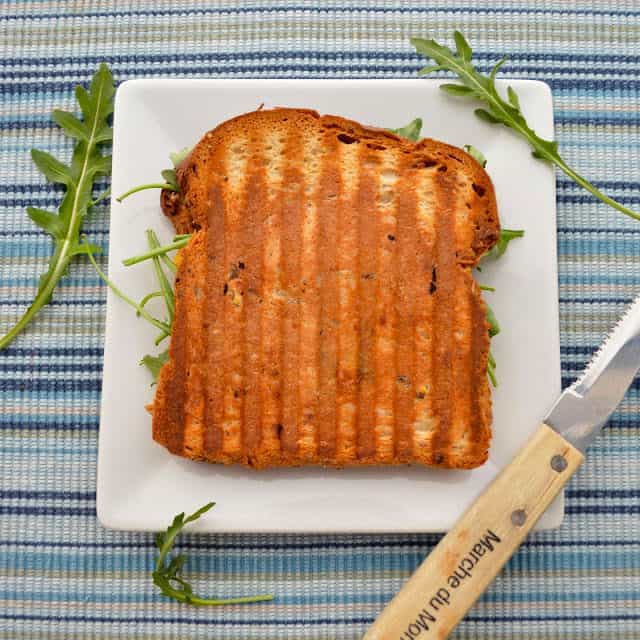 Pear and Arugula (via Virtually Homemade) A way to sneak in some extra greens – I would substitute spinach if the arugula is too sharp tasting.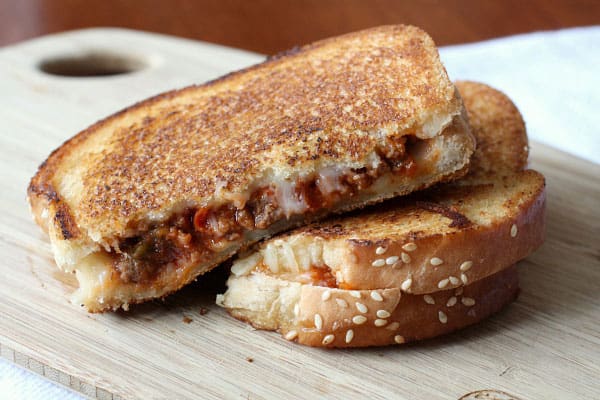 Sloppy Joe (via She Knows) A hearty sandwich that could double as a dinner option paired with some veggies.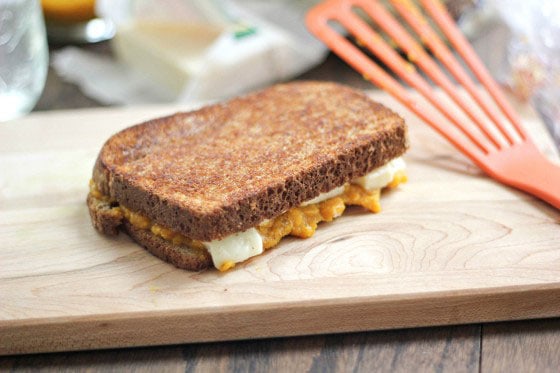 Pumpkin Cheddar (via Bake Your Day) A good use of leftover pumpkin puree and way to add some extra beta-carotene in.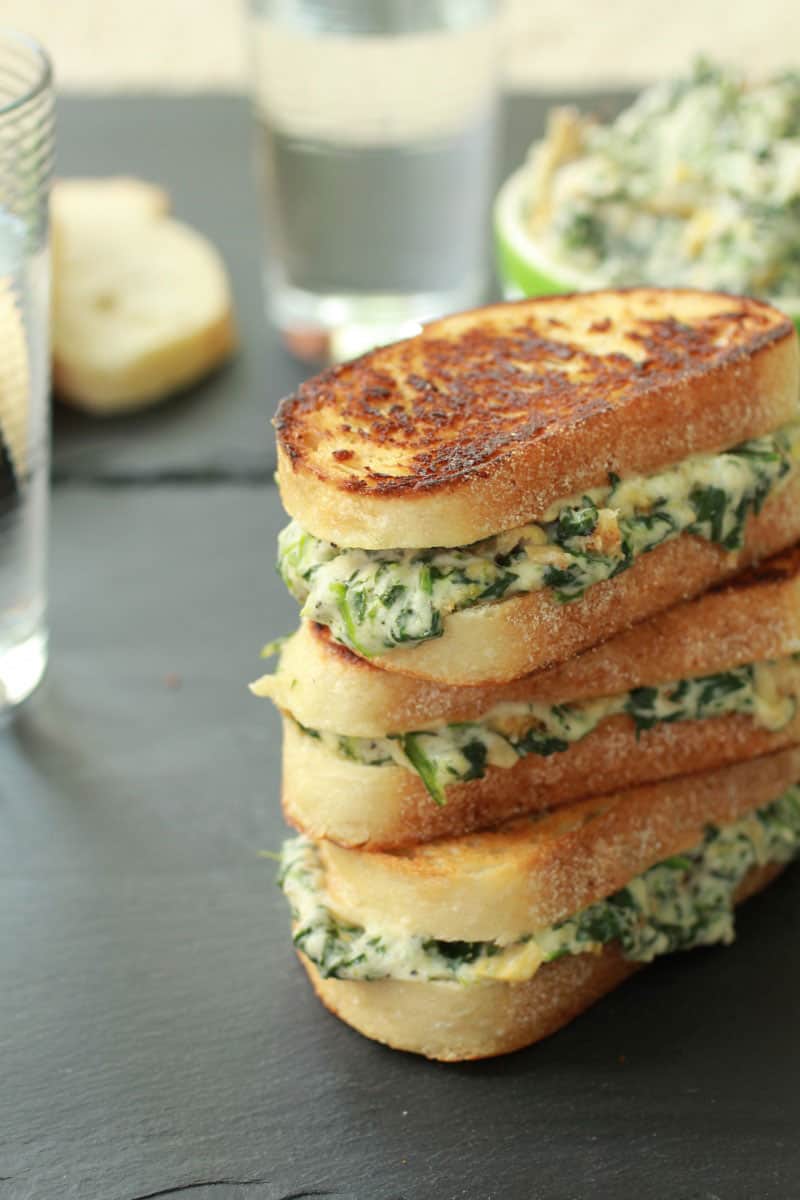 Spinach Artichoke (via Half Baked Harvest) A twist on the popular dip, this extra creamy grilled cheese sandwich is made from Greek yogurt.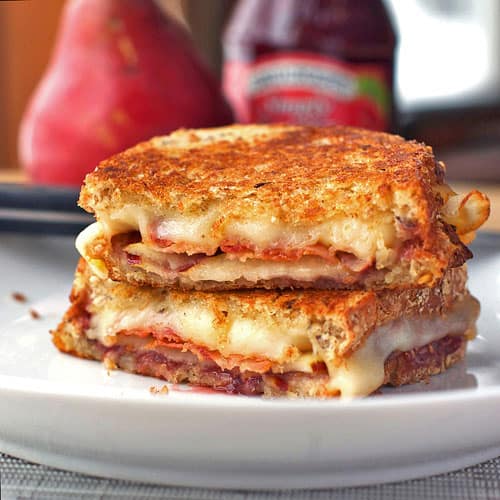 Bacon Pear and Raspberry (via A Pinch of Yum) Another sweet and savory twist except this one's got double sweetness from the raspberry preserves and pears.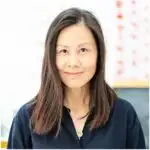 Agnes Hsu is a mom of three and has been inspiring parents and kids to get creative with easy activities and family friendly recipes for over 10 years. She shares her love for creative play and kids food to her 2MM+ followers online. Agnes' commitment to playful learning and kindness has not only raised funds for charity but also earned features in prestigious nationwide publications.