To kick off spring, the kids and I decided to make some mixed media spring art. This ended up being a fun, unexpected learning activity as well as good team work for both a younger and slightly older child (2 and 5 years old).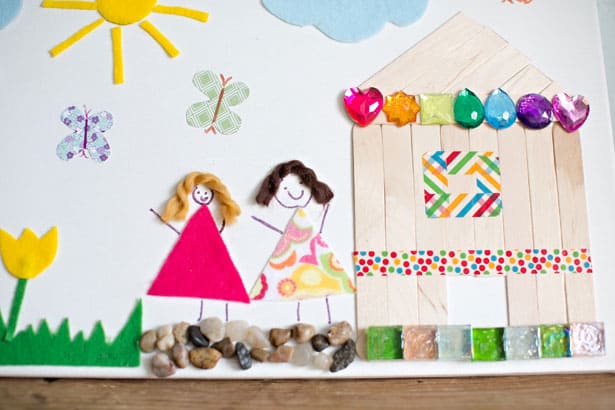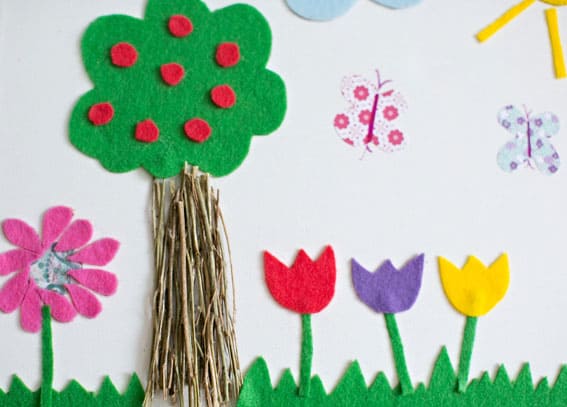 Mixed Media Spring Art – Materials
(Note: this is very open-ended so look into your craft drawers and see what you can come up with! These are just the materials we had on hand.)
– Various colors of felt
– Twigs
– Large popsicle sticks
– Colored jewels and tiles
– Various scrapbook paper
– Craft glue
– Scissors
– Decorative tape
– Markers
– Canvas (or you can use white posterboard)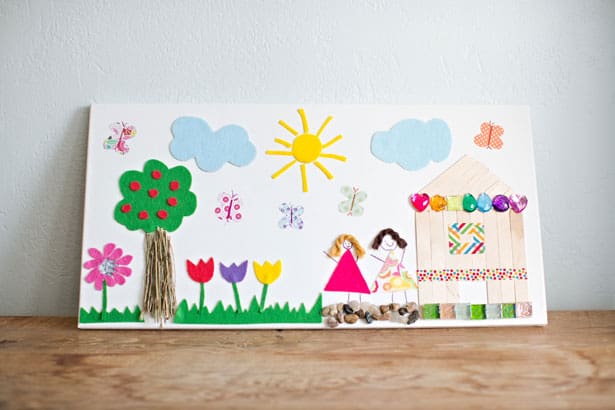 Steps/Learning
1. The basic premise was simple, I first talked to the kids about what they wanted to portray that was spring-like. We talked about clouds, sun, grass, trees, flowers and they also wanted a house and friends.
2. I drew all the shapes free-hand and my 5 year old practiced cutting them out. This was a good exercise in fine motor skills. She also drew the little girls' faces. Give your child simple shapes to draw and cut like circles and clouds to practice.
3. My two year old son helped place the tiles and stones. He practiced counting with them. I asked him how many we should put on and he placed each one in a bowl, while counting at the same time.
4. Once the art was done, we admired it and talked about colors, shapes, and flowers. This was especially educational for my two year old son. I asked him to point out squares, circles and triangles. We named all the colors on the canvas. We also talked about what kind of flowers we made (tulips and daisies).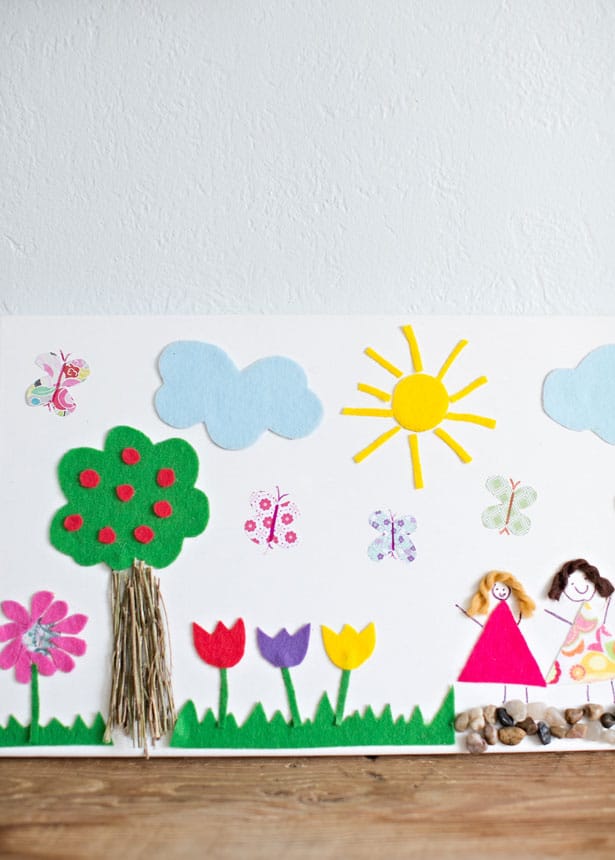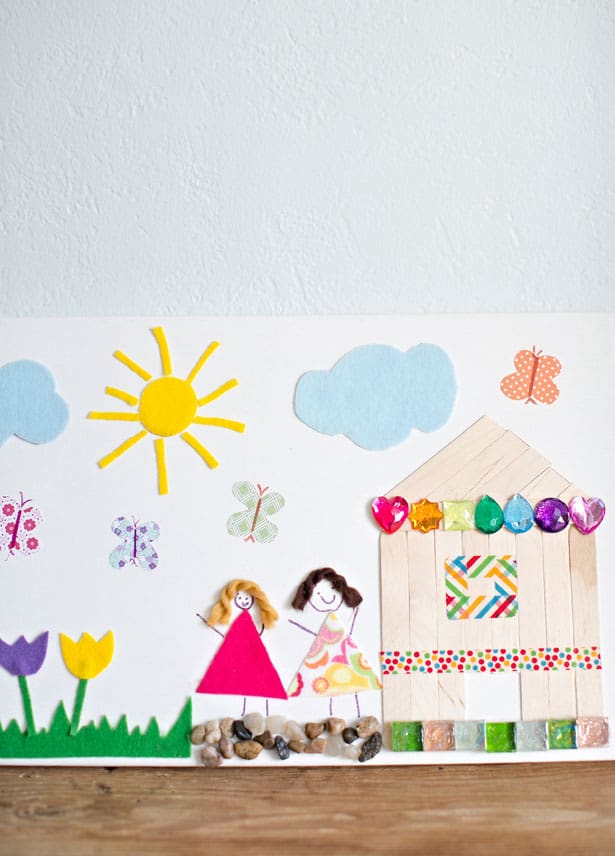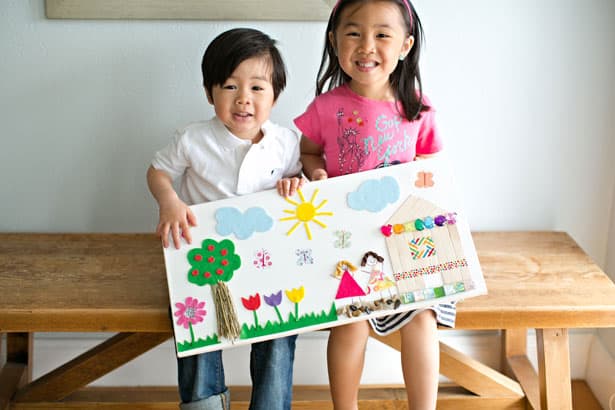 The kids were so proud of their finished art (as you can tell 🙂 and the use of different materials (e.g. felt, sticks, paper) really added dimension to the art.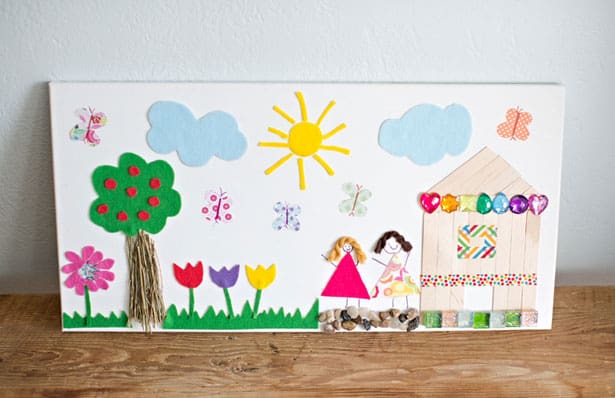 Have you ever played around with mixed media art with your kids?
For more spring related projects, see:

11 Bright and Cheerful Indoor Plant Ideas

10 Ways to Make a Pretty Floral Crown

10 Children's Books About Plants and Flowers

6 Vibrant Spring Tree Crafts