I don't know what it is but my kids are drawn to rocks. Big stones or little pebbles, they just have to pick them up when we're out and about or exploring nature. Rocks are also an inexpensive way to make something truly creative – all you need is plenty of imagination! From cute animal rocks to learning the ABC's, classic DIY tic tac toe game or making your own surprise "rocks," you'll be amazed by these fun and amazingly simple rock crafts for kids.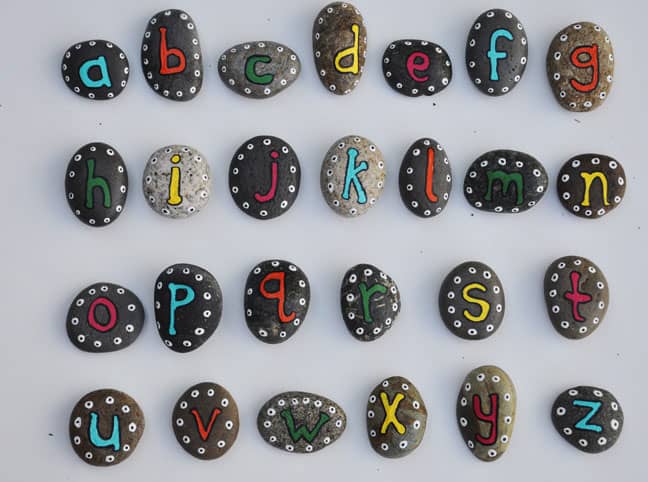 Alphabet Rocks (via Momtastic) Take a break from the usual flashcards with this bright and fun way to teach your little ones the alphabet.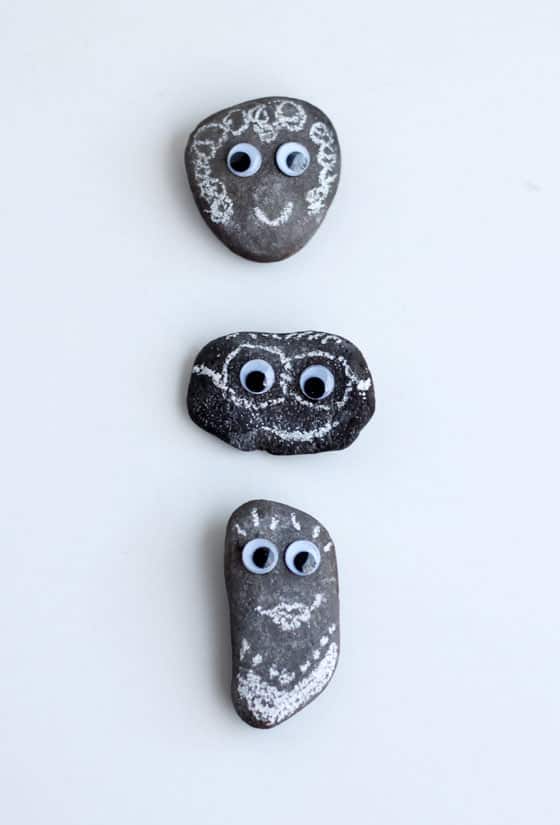 Chalkboard Pet Rocks (via Classic Play) All you need is chalk and your creativity to make these rocks come alive in any character shape you'd like.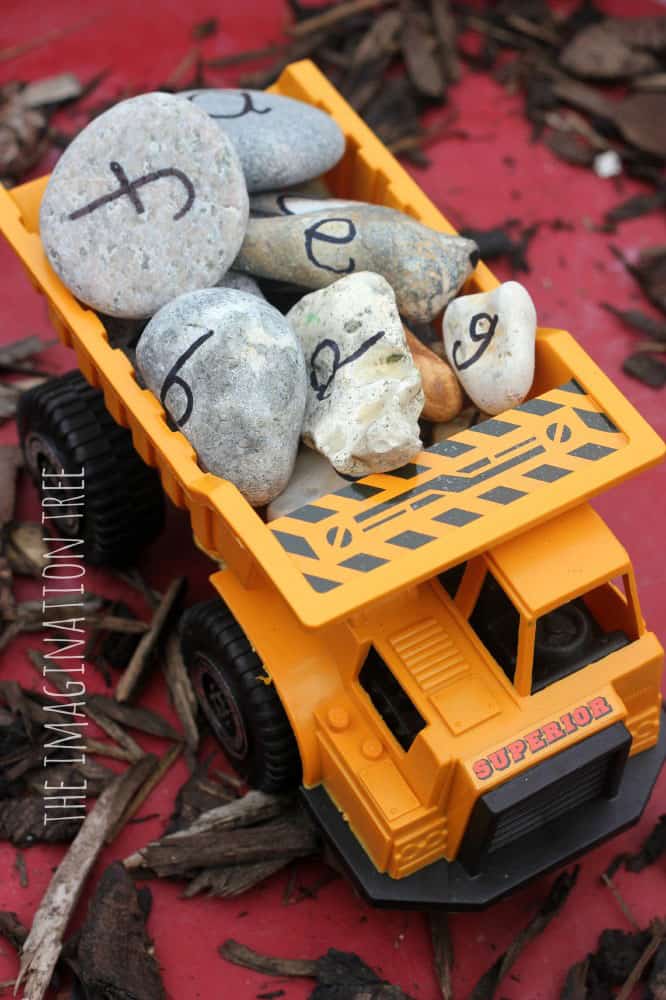 Alphabet Rock Construction (via The Imagination Tree) Combine play and learning with this construction site expedition where you can dig for alphabet rocks and learn to spell simple words.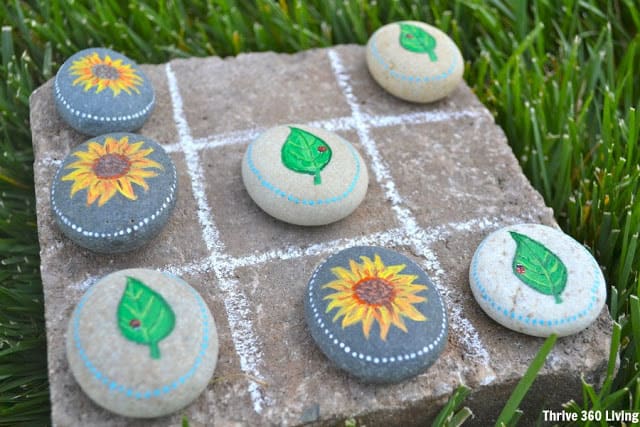 Garden Rock Tic Tac Toe Game (via Thrive 360 Living) Take the learning outdoors with this inventive rock tic tac toe game. Check out the other examples in this cute tutorial for making other designs including ladybugs and leaves.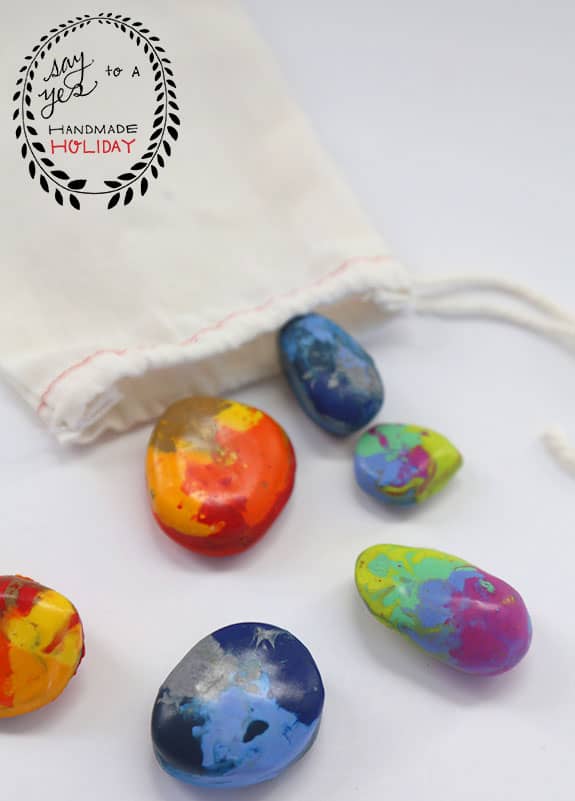 Melted Crayon Rocks (via Say Yes to Hoboken) This is actually a melted crayon craft – in the shapes of rocks! These would be so cute in little bag for a party favor or special handmade gift from kids.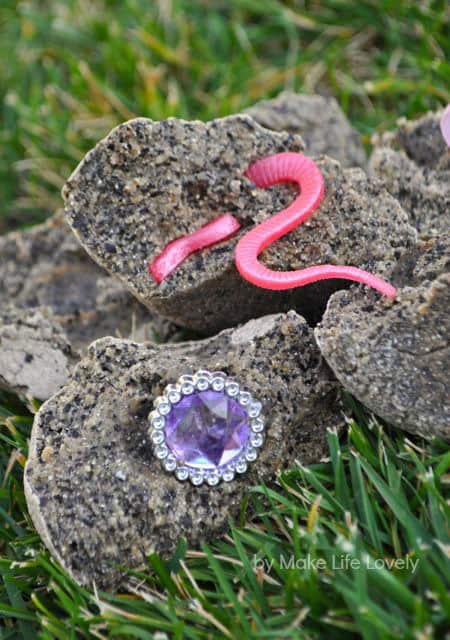 Treasure Stones (via Make Life Lovely) Behold these amazing surprise rocks which you can concoct right in your oven and enclose with a cute treat inside. A science experiment and party favor in one!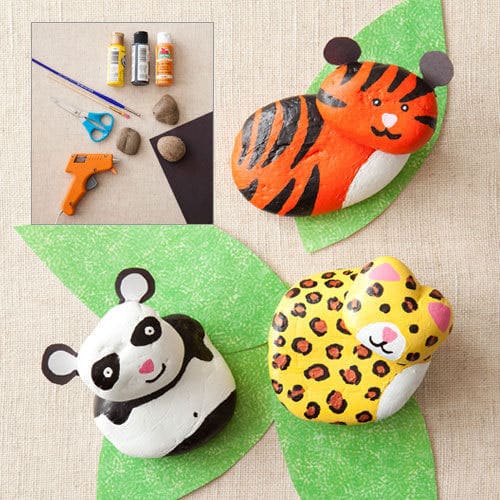 Animal Rocks (via All You) Give your kid a low maintenance pet in the shape of these adorable hand-painted rocks.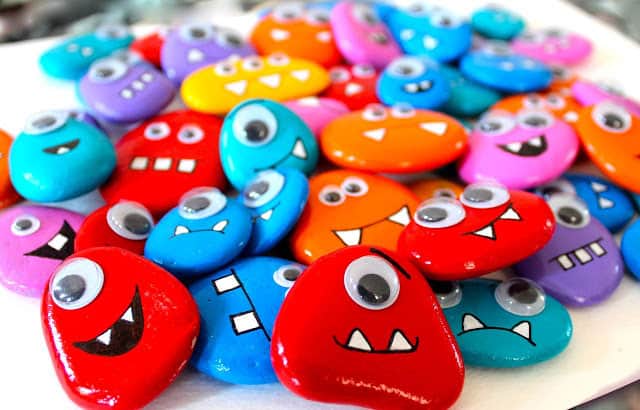 Monster Rocks (via Coastal Inspired Creations) These brightly colored monsters are more cute than scary and the simple colored base is easy enough for kids to paint from start to finish. The tutorial also includes lots of examples for cute and creepy monster grins.