Ever since the success I had making mac and cheese in a jar, I've been wanting to try a spaghetti and meatball version. Just like the mac and cheese, this version requires no pre-boiling of pasta, which makes for super quick assembly!
You could always make the meatballs ahead and freeze them to pop out whenever you need them. Or just omit for a vegetarian spaghetti that will take minutes to prep.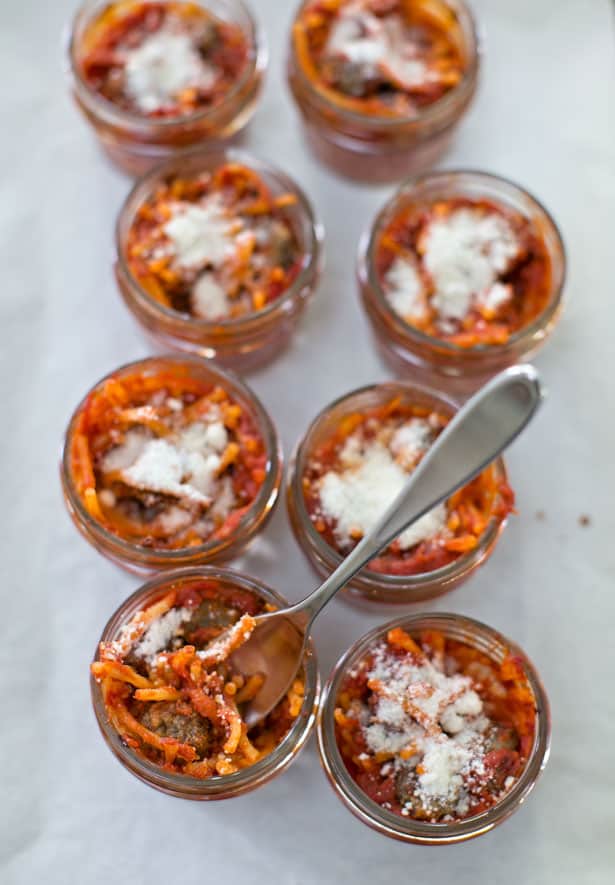 Mini Spaghetti and Meatball in a Jar – Ingredients:
(*recipe for the spaghetti is per jar, make as many or as few as you'd like)
– Mini glass jars
– 1 Tbsp water
– 1/4 Cup broken up dried spaghetti noodles
– 1 Tsp olive oil
– 3 Tbsp of your favorite spaghetti or tomato sauce
– Parmesan cheese to sprinkle on top (optional)
Meatballs:
– 1 lb ground beef (I used 85% lean)
– 1/4 Cup grated parmesan cheese
– 1 Tsp salt
– 1/2 Tsp garlic salt
– 1 Egg
– 1/2 Cup Panko or any other plain dried bread crumbs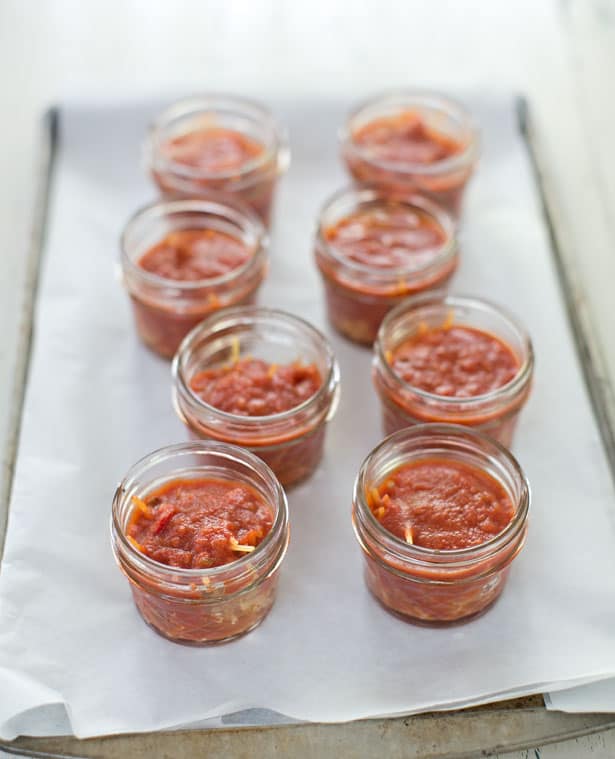 Prepped jars about to go inside the oven. These took all about 5 minutes to assemble with hardly any mess and no need to pre-boil noodles!
Steps:
(preheat the oven to 375 degrees)
1. Line a pan with parchment paper and place your jars over it.
2. In each jar, place the water, dried spaghetti, oil and sauce.
3. Bake in the oven for 30 minutes. Remove and place about 3-4 meatballs in each jar (see steps below). Sprinkle with parmesan cheese and serve.
Meatball:
1. Combine all the meatball ingredients into a bowl until well mixed.
2. Shape into 1 teaspoon sized balls.
3. Place meatballs on a wire rack over a pan (or just line a pan with foil) and bake until golden brown, about 15 minutes, in a 375 degree oven.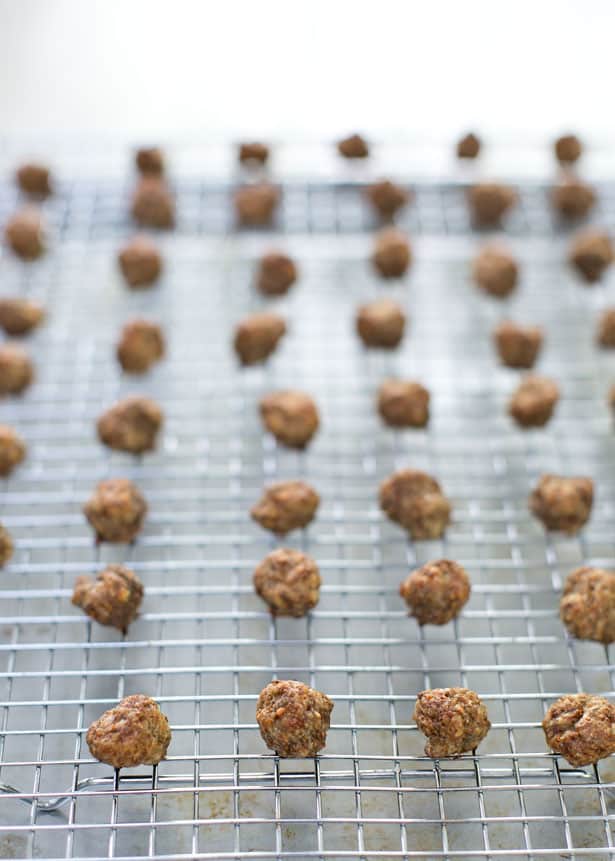 The tiniest and cutest meatballs ever.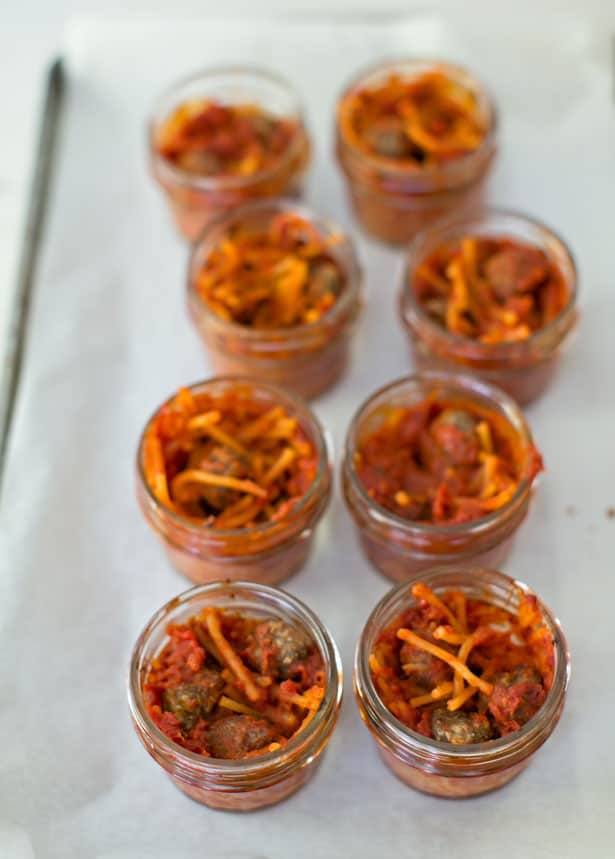 Once the jars come out of the oven, the pasta sauce and water have baked up the noodles just right so they aren't too mushy or hard. Place your meatballs inside for a heartier meal or just eat them plain sprinkled with parmesan cheese.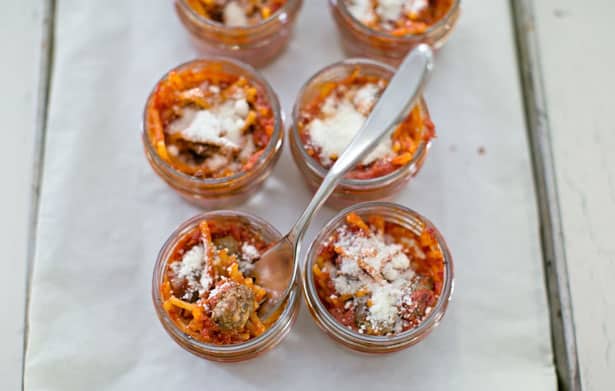 My kids love eating spaghetti but aren't the biggest fans of eating meat. However, they asked for second servings of meatballs with this version! Making the meatballs extra tiny helped and eating straight from a jar is always a fun experience for kids. They loved this dish as much as the mac and cheese in a jar.
What are some of your favorite foods to serve your kids in a jar?
Also see: