I'm always looking for unique and functional toy storage ideas because the kids end up collecting so much stuff. Although I try to de-clutter regularly, toys and knickknacks seem to accumulate again so easily.
I'm convinced the best way to tackle this problem is to find ways to organize and store toys more efficiently – this way, we can see which ones get played with and which one don't. Donate the un-used toys and keep a tidy house, problem solved. Take a look at these 10 unique and inspiring ways to store toys to help keep them off the floor and lead to a more organized space.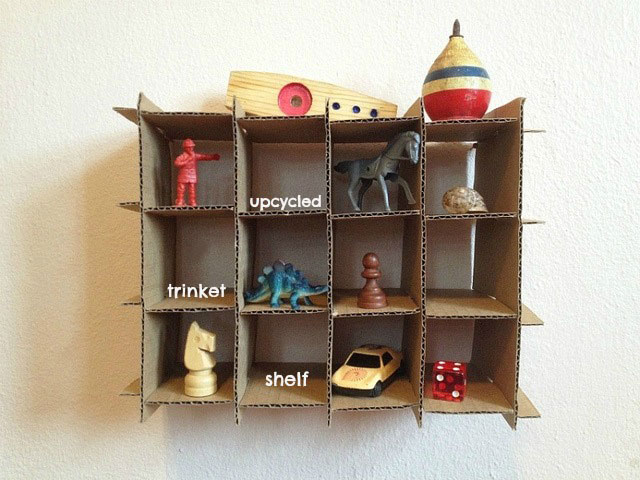 Upcycle Trinket Shelf (via Maker Mama) Easy, recycled, low-cost, and truly unique – what's not to love about this clever toy shelf project?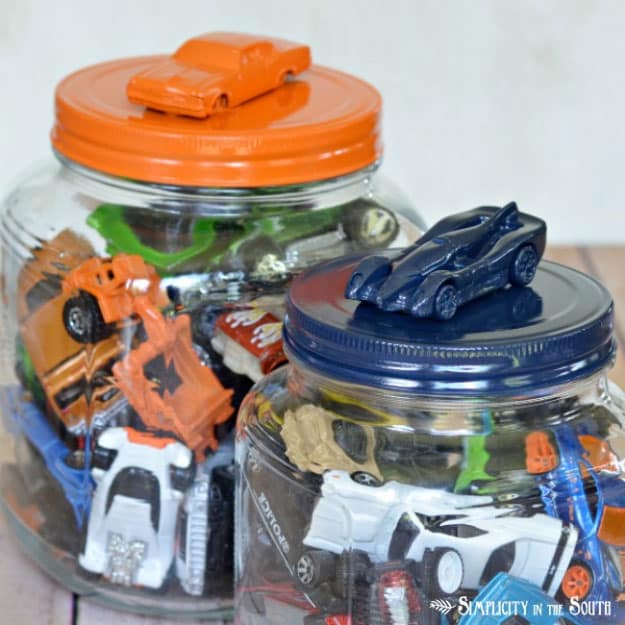 Car Glass Container (via Simplicity in the South) My son leaves a car trail everywhere. This is an easy way to gather up all the wheels into one place – I like the idea of using glass so you can see the bright car colors and easily find the ones you want.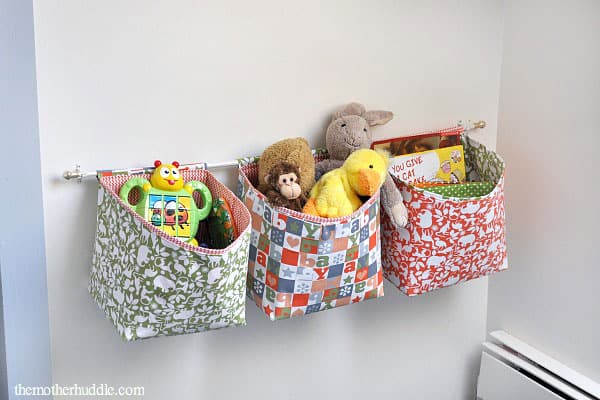 Hanging Storage Baskets (via The Mother Huddle) Hanging baskets are friendly and easy for kids to access. This tutorial shows you how to make them with fabric so you can easily coordinate with your kids' room design.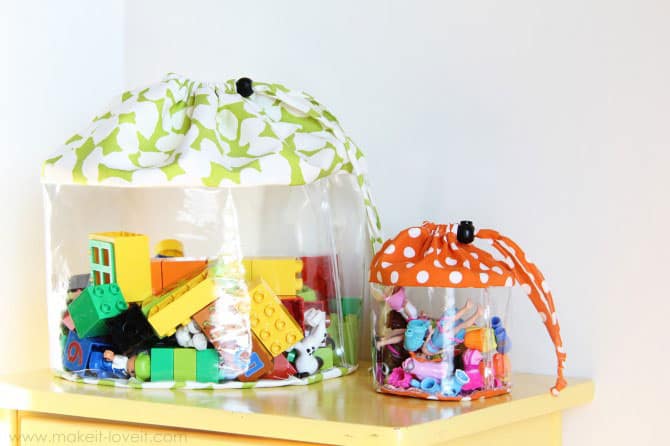 Clear Toy Storage Bags (via Make It & Love It) I find that toys get played with more if they can easily be seen and found! This is a great idea on how to make clear container bags.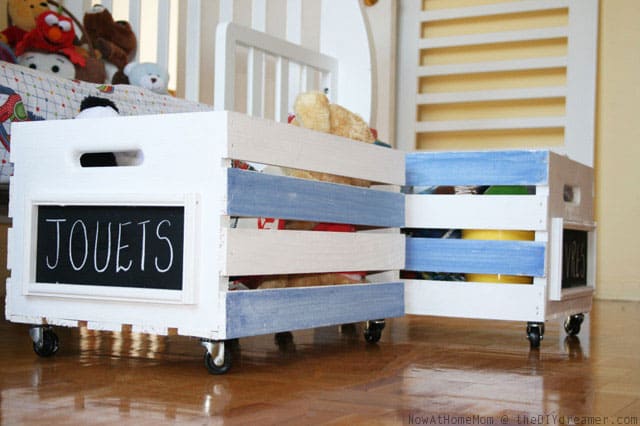 Toy Crate on Wheels (via Hometalk) A fun toy container on wheels – I can see my kids zipping away to clean up with no complaints, here.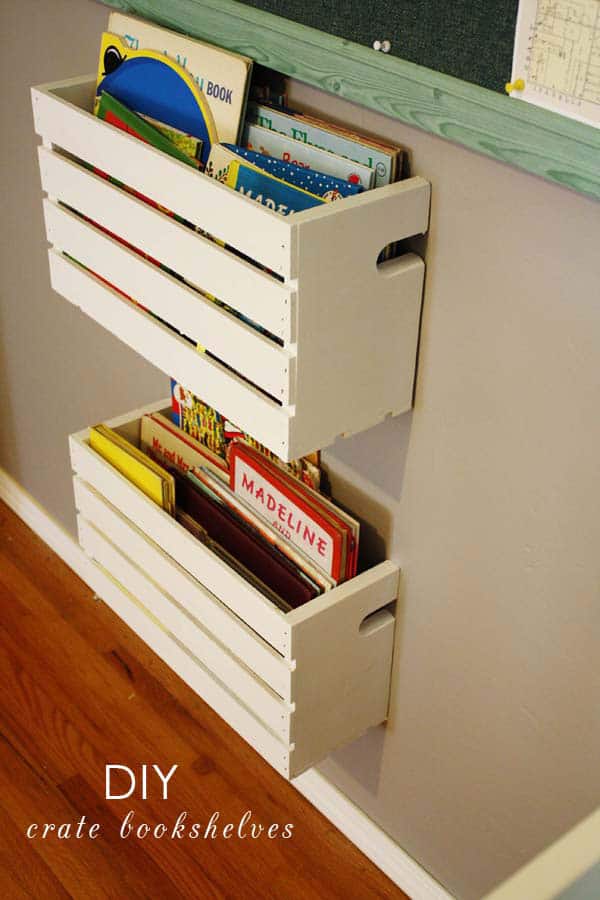 Crate Book Shelf (via Hello Bee) This is a neat way to organize and encourage reading books since these crates are low enough for little hands to grab easily.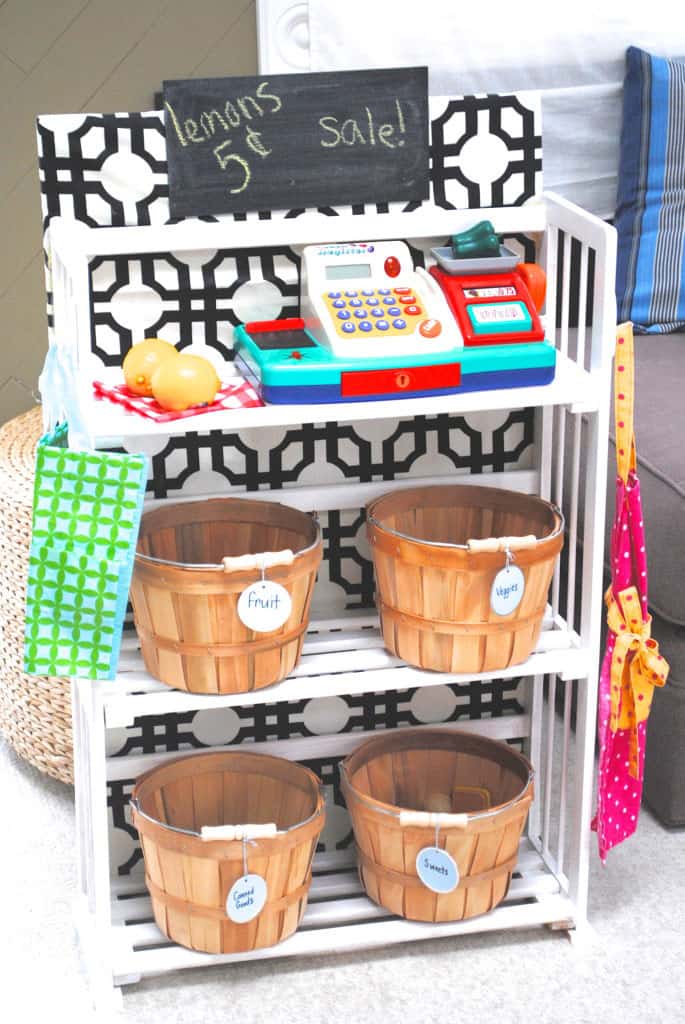 Toy Storage Market (via Making Lemonade) I love how this inventive mom used a simple book shelf and bins to not only make a cute toy storage center, but also a market stall for pretend play!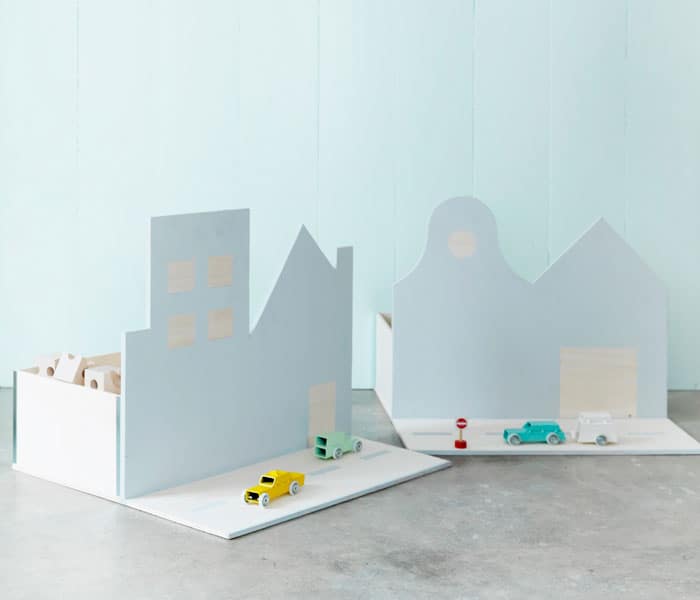 Play Toy Chest (via Bloesem Kids) Make clean up fun by also playing! This cool idea organizes toys but also acts as a cute village/car road play set.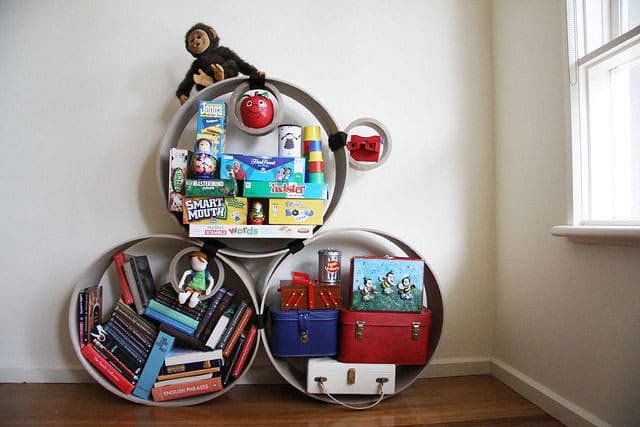 Round Paper Tube Storage (via Kootoyoo) Most storage containers are square or rectangular shaped – shake up the norm with this unique twist on using round paper tubes – so simple yet genius!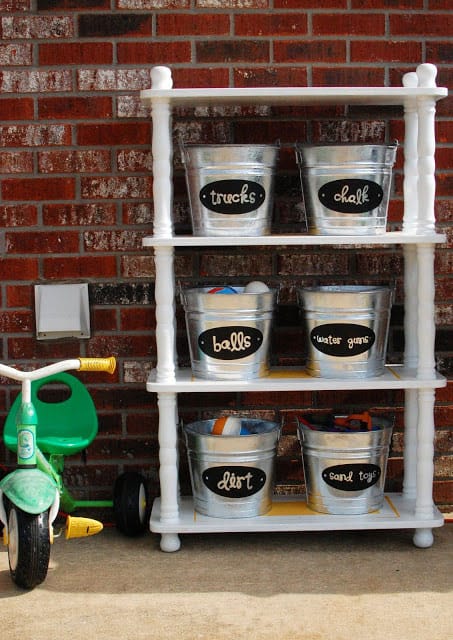 Galvanized Buckets (via Random Thoughts of a Super Mom) If you're looking for simple storage ideas outdoors, using labeled galvanized buckets is a clean and easy way to store all those outdoor toys.
For more toy storage ideas, see 8 Super Cute Toy Bins and Containers and 8 Modern Toy Containers.