Do you have bits of broken and mis-matched crayons scattered throughout your home? If you have young children like I do, there's a good chance the answer is yes. Inspired by the many melted crayon art we've seen online where crayons are taped to a canvas for a beautiful rainbow effect, I ventured out to do something similar – with the exception of recycling our broken crayons (vs. using brand new ones).
I also wanted to see how the artistic effect would look if we had each child place the crayons in their own pattern on the canvas instead of aligned at the top.
With a plan set and my pre-school daughter and her friends game, we set out to make our own melted recycled crayon art.
Melted Recycled Crayon Art – Materials Needed:
1. Canvases (we used 12x12x12″ ones, but you could use any size)
2. Broken crayons
3. Painter's drop cloth or lay out garbage bags or paper bags around the area you will doing the art to make sure bits of melted crayons do not get on your furnishings
4. Glue (we used strong craft glue E6000)
5. Blowdryer
Instructions: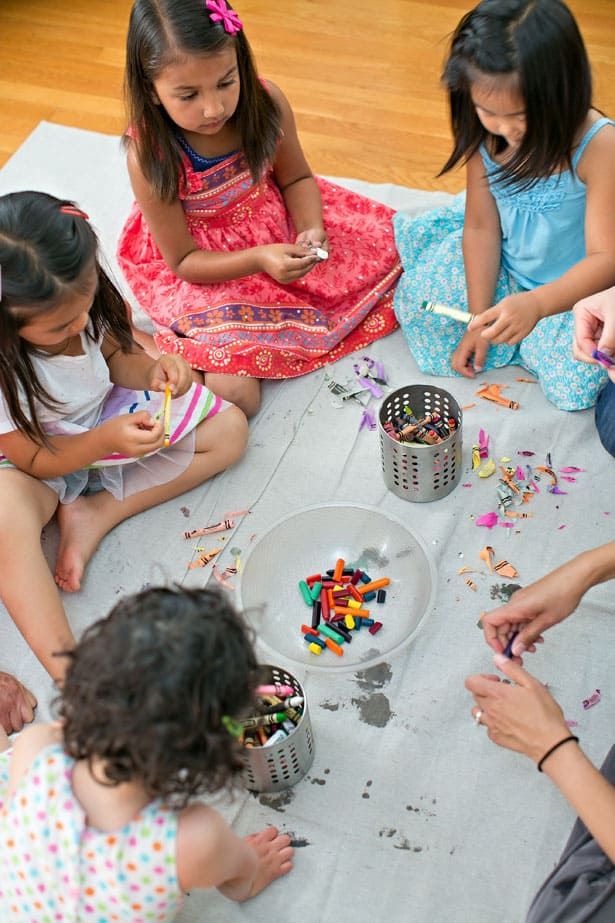 1. Break up broken crayons into smaller sizes so they are easier to melt. The kids had fun doing this part.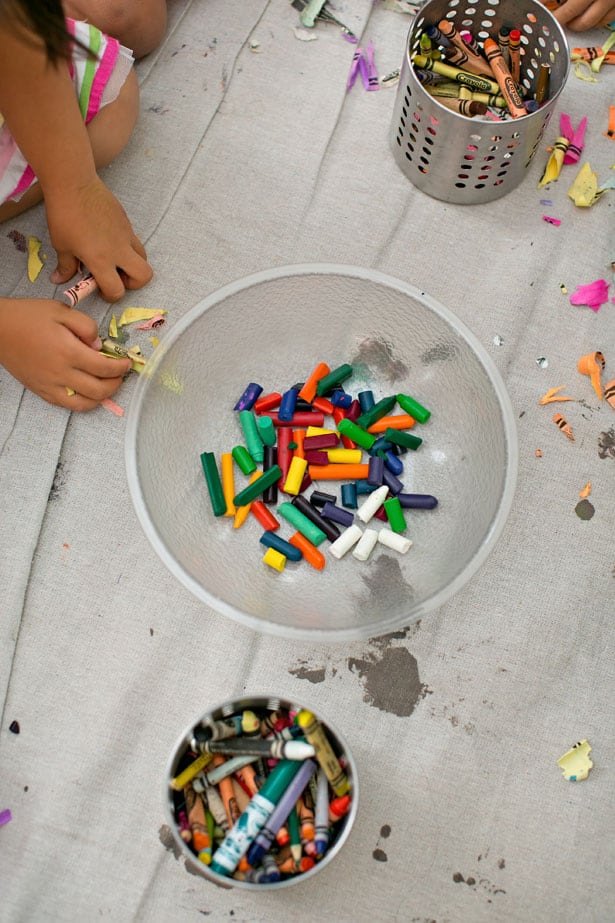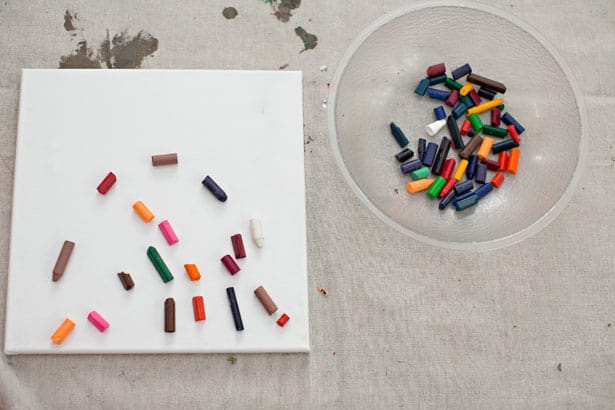 2. Have each child line up how they want their crayon pieces to appear on the canvas.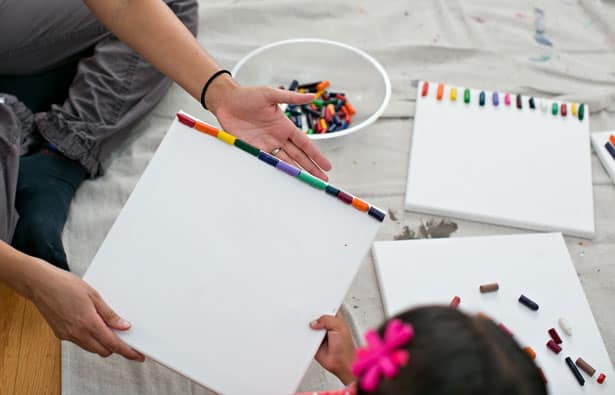 3. Glue the crayon pieces once the crayons are laid out on the canvas. Make sure the glue is dried before you attempt to apply heat to melt the crayons.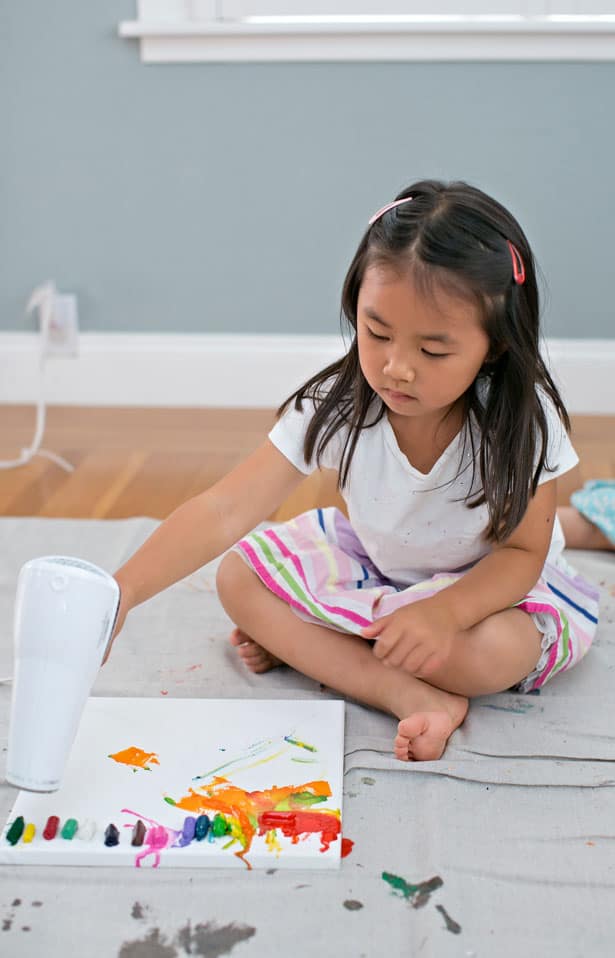 4. Blowdry, blowdry, blowdry!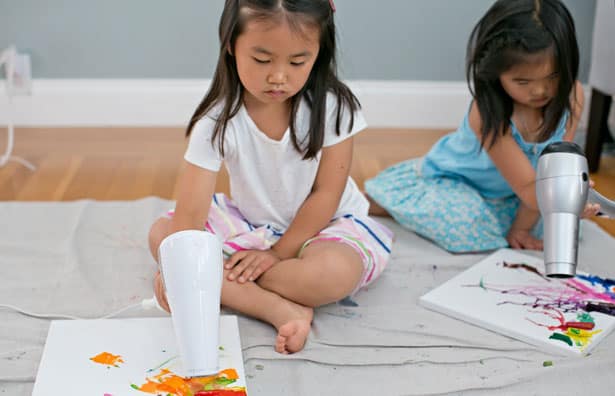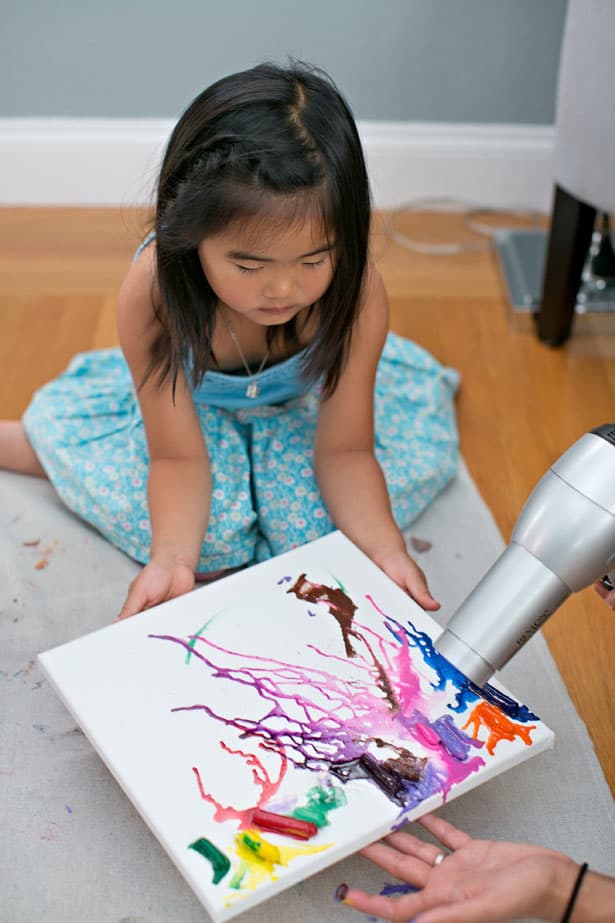 It does take a while the crayons to melt but once they get going the effect is super cool!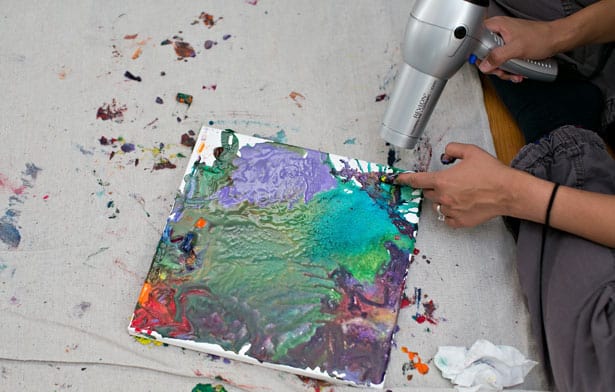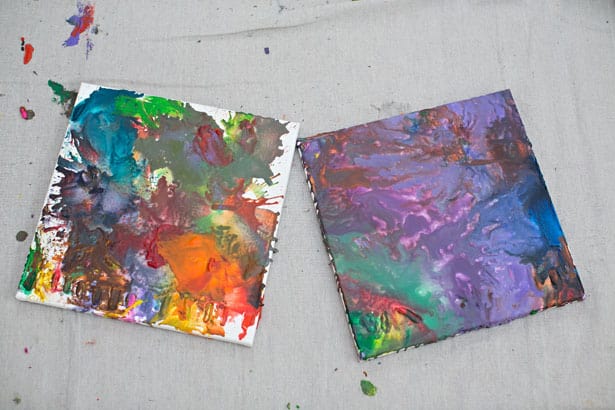 Once the crayons have melted, the canvas is complete. It was so cool to see how each crayon pattern made different streaks, resulting in one-of-a-kind art. The kids loved seeing the cause and effect of this hands-on project and were so proud to take home their mini masterpiece.
Have you ever tried playing around with melted crayons?
______________________________________________________________________________________________________
Disclosure: Some of the links in the post above are "affiliate links." This means if you click on the link and purchase the item, we will receive a small affiliate commission. Regardless, we give our promise that we only recommend products or services we would use personally and believe will add values to our readers.