Playing with oil and
watercolors
creates stunning and creative prints kids will have fun making. See how to make these beautiful marbled prints using just oil and watercolors! Watch the video above and see more details and instructions below.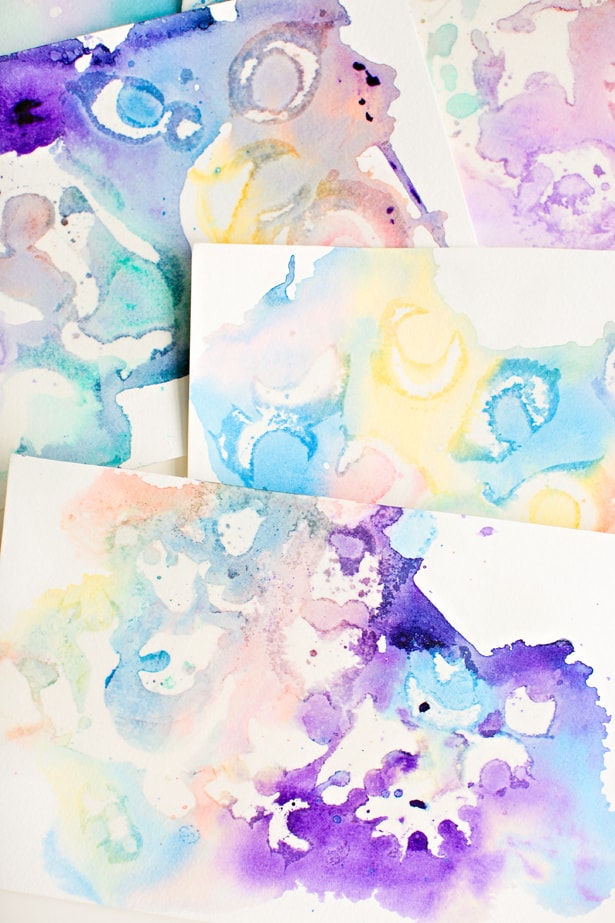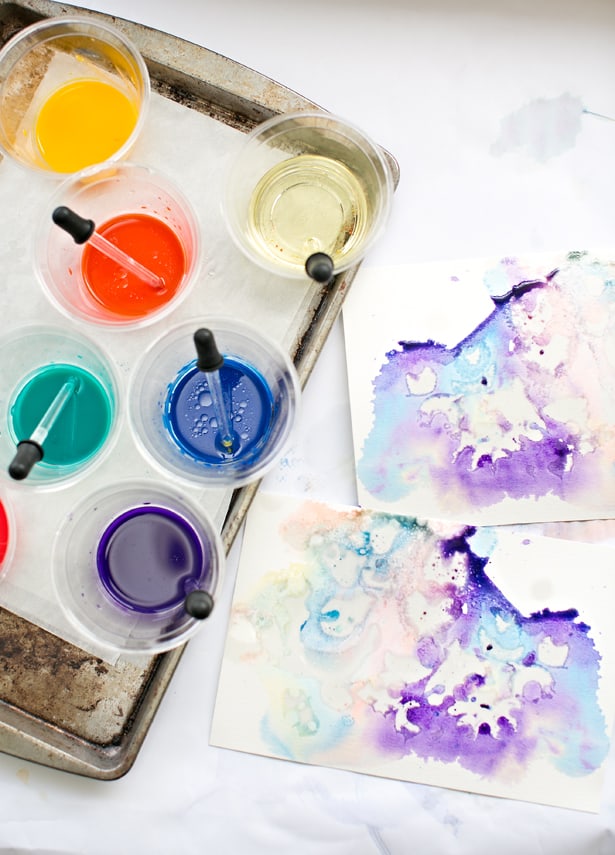 Marbled Watercolor and Oil Painting With Kids – Materials:
– Watercolor paper (we cut these sheets in half)
– Pipettes or droppers
– Oil (we used vegetable oil)
You'll also need a tray to contain spills, plastic cups, butcher paper or cloth to lay your paintings on, and paper towels.
Instructions:

Step 1. Add watercolor paints to your clear plastic cups. Dilute with some warm water to make it more fluid to pick up with your droppers. In one cup, add some vegetable oil. Place these on a tray to contain any spills. Lay down some butcher paper or a cloth over your table and have your watercolor paper ready.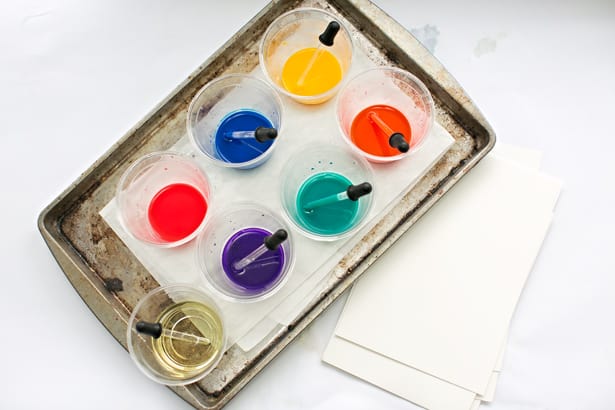 Step 2. Drop paint on the paper and then drops of oil over the paint. Create fun patterns and let kids decide what colors and and shapes they want.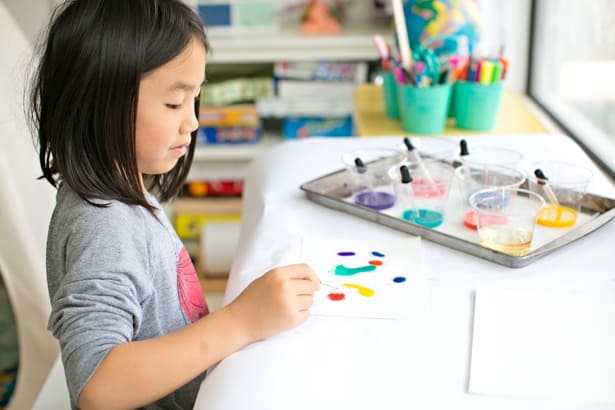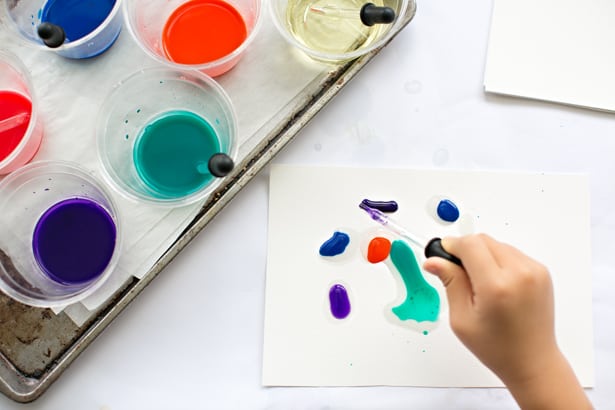 Step 3. Place another sheet over your finished watercolor and oil painting to absorb the extra paint and oil and create beautiful marbled effects.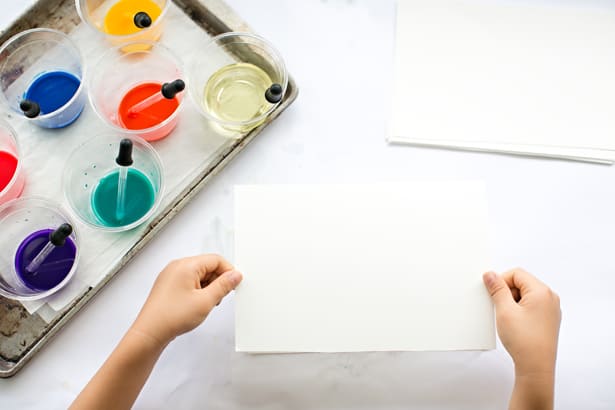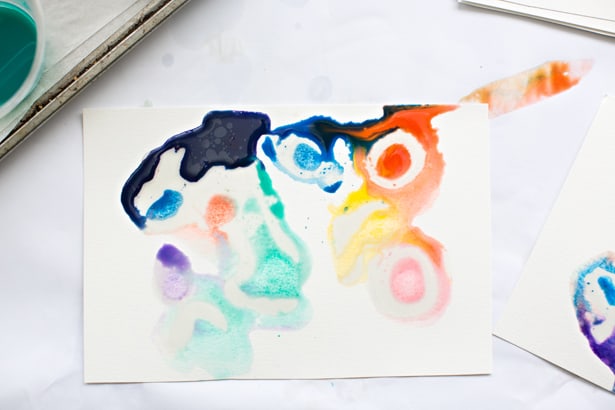 Once you have the set-up, it's very easy to make lots of prints in a short amount of time, here are some more examples my daughter created.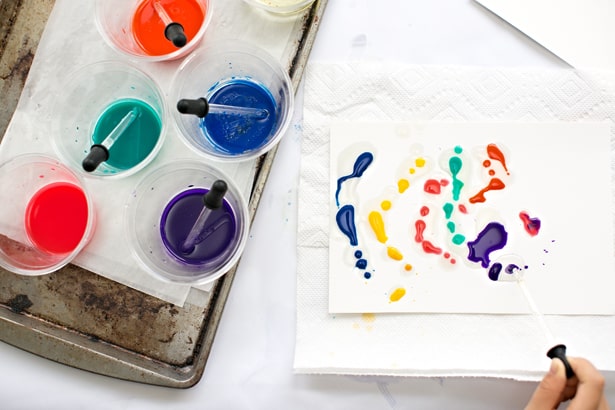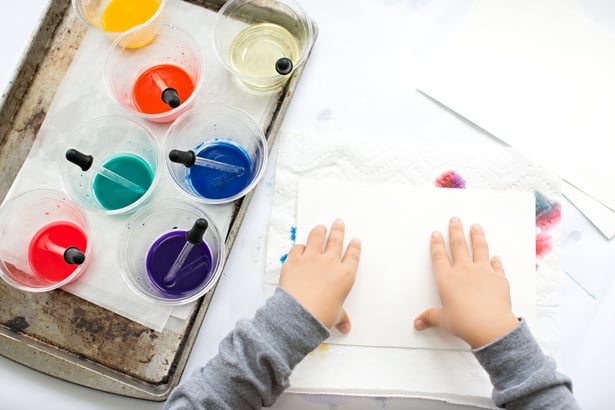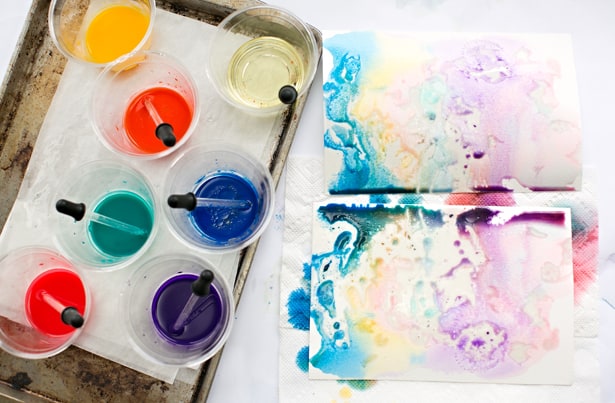 You'll want to set these aside and let them dry completely. Once dried, it also helps to lay heavy books over the paper since you will experience some curling.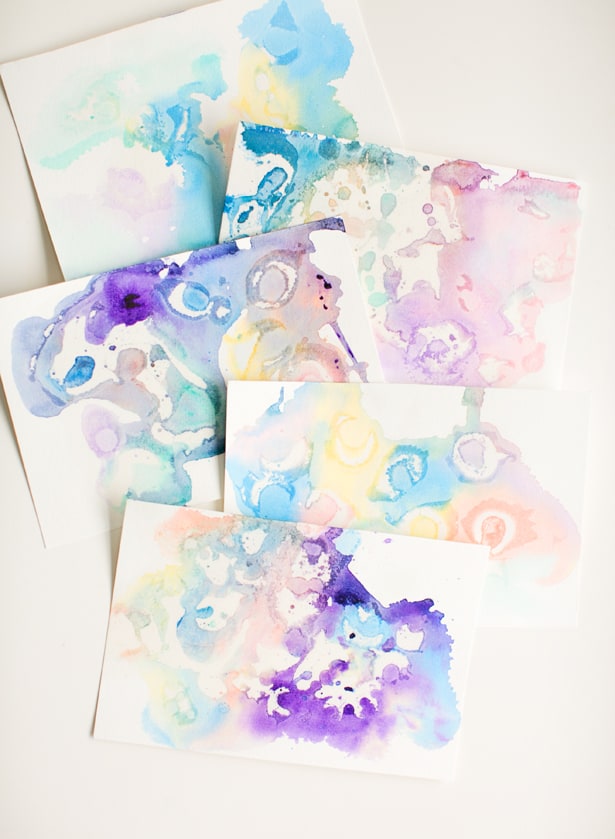 You can frame these afterwards and hang them up to admire, use them as pretty cards to write notes in, or cut them into smaller squares or rectangles to make gift tags.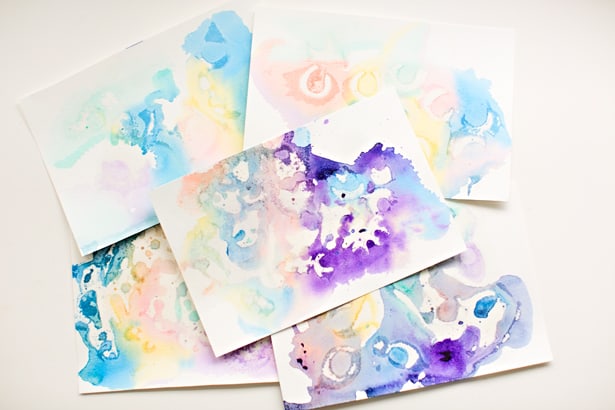 I love how you can see the separation of the oil and watercolor paints which creates swirls of empty space in between the colors.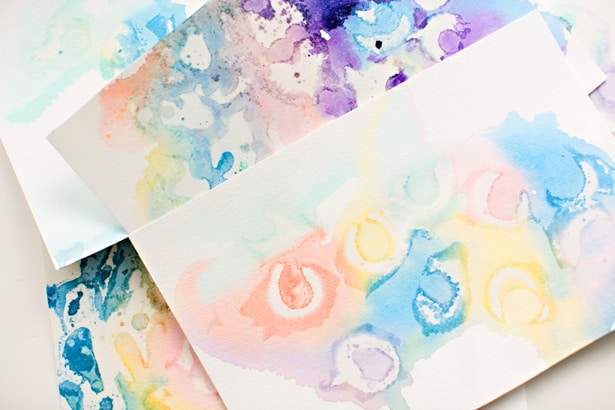 Have you ever tried watercolor and oil painting with your kids? We'd love to hear in the comments.
Check out more creative projects for kids here!
______________________________________________________________________________________________________

Disclosure: Some of the links in the post above are "affiliate links." This means if you click on the link and purchase the item, we will receive a small affiliate commission. Regardless, we give our promise that we only recommend products or services we would use personally and believe will add values to our readers.