I'm so excited to introduce you today to Maker Mom Jen Wood from the blog Crafted By Jen. Jen is someone I met via Instagram through our love of sharing creative ideas for kids. We found out we live just a city away so recently met up for coffee. It was so nice to meet someone you follow and like on social media in person. Jen imbues a fun personalty that fits her blog, filled with playful and colorful ideas. You'll see lots of adorable (and simple) felt projects you can make little ones like pretend food, ice cream hair clips and cotton candy dolls. Jen also has a knack for turning almost anything (craft or food) into the most darling fruit shaped object.
Thanks so much for stopping by Jen and sharing your creativity!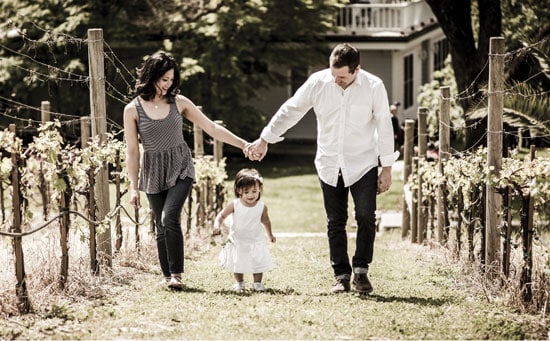 Please tell us a bit about yourself and your blog.
I initially started my blog, Crafted By Jen in 2010 to chronicle my baking adventures which evolved into a space where I can share my designs, provide DIY projects, simple recipes and inspiration for mini celebrations. I wasn't always a stay-at-home mom. I worked in the dental field for more than 10 years until I had my daughter, Emma in 2013. I made the decision to stay at home and it was one of the best decisions I ever made. Being at home has allowed me to focus my energy on being creative and blogging. I want to inspire people to get creative and crafty and embrace the DIY way of life.
What are your tips on getting creative with kids?
– Find something that they're interested in and try to incorporate that into an activity or craft to get them involved.
– Focus on the process and experience rather than making something Pinterest worthy.
– Embrace the mess. Kids are messy but its part of the creative experience and its fun.
Where do you draw your creative inspiration?
Motherhood has been the driving force behind my creativity. I find joy in creating things for and with my daughter. She inspires me to create. Whether it's making learning toys, like felt play food, or a fun felt cotton candy doll (who she can't sleep without), it brings me joy. My crafts and DIYs inspire other people, which inspires me!
What are a couple of favorite activities you've done with the kid(s)?
DIY Toddler Handprint Strawberry Cards– I love this craft because it's personal and your child's handprint is part of the finished product. Plus they're so versatile- you can use them as cards, invitations or make a garland!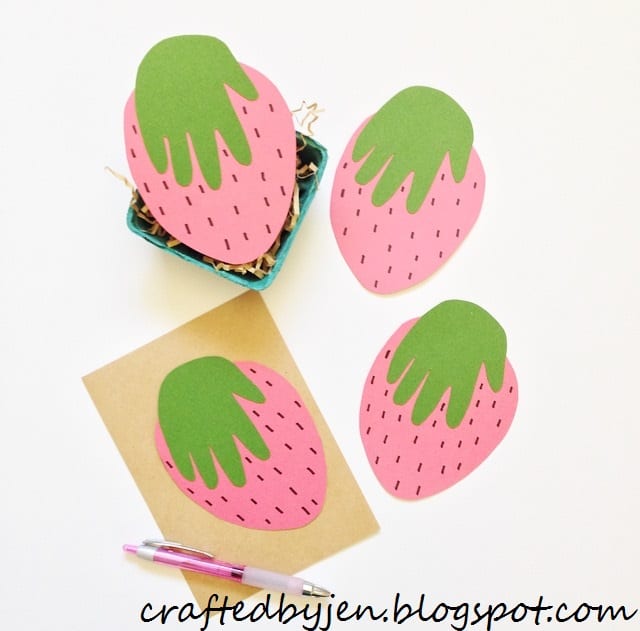 DIY Color Block Noodle Necklaces– This craft is incredibly easy to make and it's inexpensive. Emma loves helping me pick out the best noodles to paint.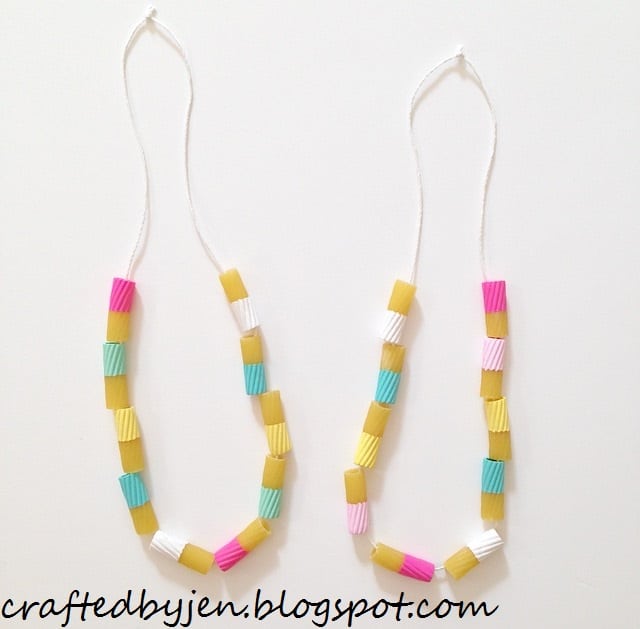 DIY Pumpkin Party Hats– It's not a party unless you have a party hat! These pumpkin party hats are perfect for Halloween parties plus you can put all your treats in them if you turn them upside down. They make the perfect candy container!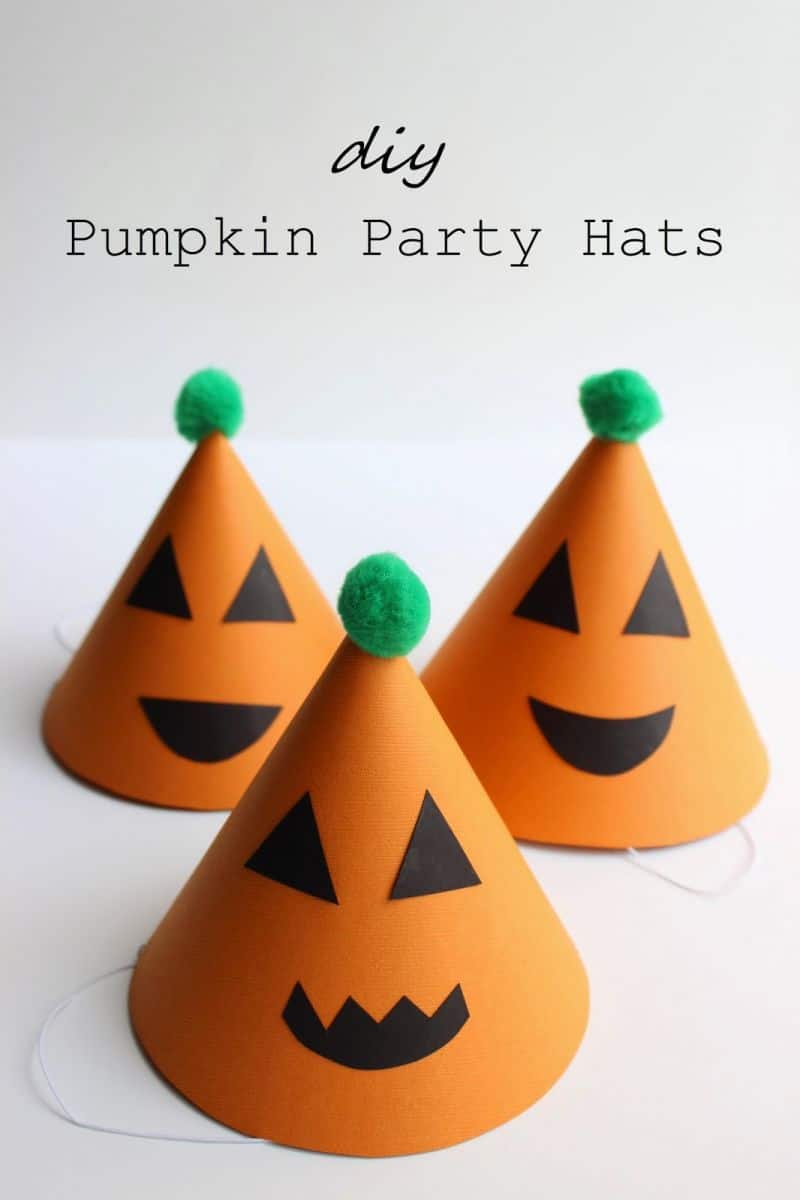 If you were stuck on a desert island with the kid(s), what crafting materials would you absolutely need to have?
Tons of felt, scissors and my trusty glue gun!
And because we love books and are always looking for good recommendations, what are some of your favorite children's books?
– "The Nutbrown Hare Story Books" By Sam McBratney. Emma loves these books! She loves the colorful pictures and the "baby" & "daddy" bunnies.
– "Found" by Salina Yoon. Another one of Emma's favorite books (she memorized this one). Such a sweet story about doing the right thing and the colors are so vivid.
Last, who are some of your favorite bloggers or maker moms who inspire you?
A Joyful Riot is a great diy blog by twin sisters that features crafts, decor, tutorials and free printables!
Kelly, of Studio DIY, is the queen of diy! Her blog inspires all to create and celebrate. I love all her ideas and tutorials. Her site is so fun & colorful!
Thanks for sharing your creativity with us Jen! I love your quote about motherhood inspiring your creativity. I can definitely relate to that as well since my kids are the reason I started the site. It's a wonderful feeling to bond with your kids and make something by hand with them. The memories you create are ones they will remember long past the actual craft.
To follow Jen on her crafting adventures, visit her blog, or follow her on Instagram.
P.S. If you'd like to be featured as a Maker Mom, please drop us a note here!