I love simple gifts that can be quickly assembled and are unique as well. Find out how to make this easy DIY chocolate candy bar kit. It's easy for kids to help package up and fun to receive too! Who wouldn't want to make their own custom candy bar?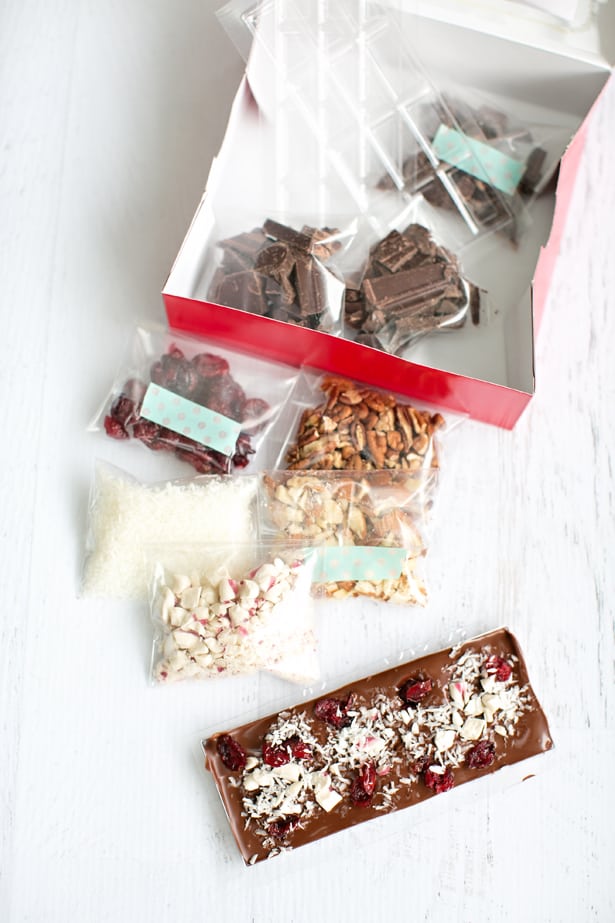 DIY Make Your Own Chocolate Candy Bar Kit – Materials:
– chocolate molds (these are great because you can cut them to make 3 molds to fit in a gift box and are re-usable)
– assorted toppings (we used crushed candy cane, coconut, almonds, pecans, and cranberries, but you can use any ingredients of your choosing)
– good semisweet chocolate – you can buy bars and chop them up or use chips (three 4 oz bars will fill 3 molds perfectly)
– mini cello bags
– decorative tape
– bakery box or gift box (these 6″ x 6″ x 4″ boxes fit everything perfectly)
Instructions: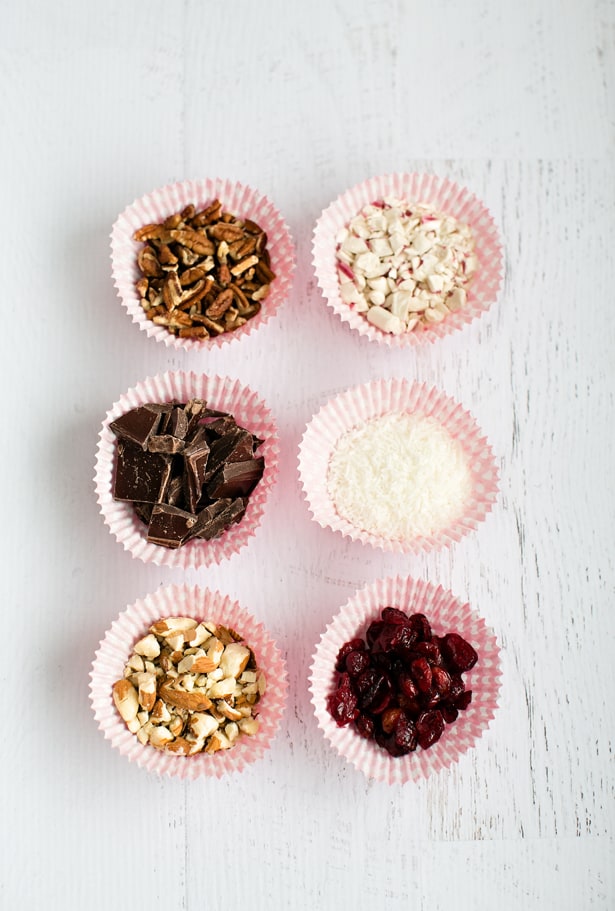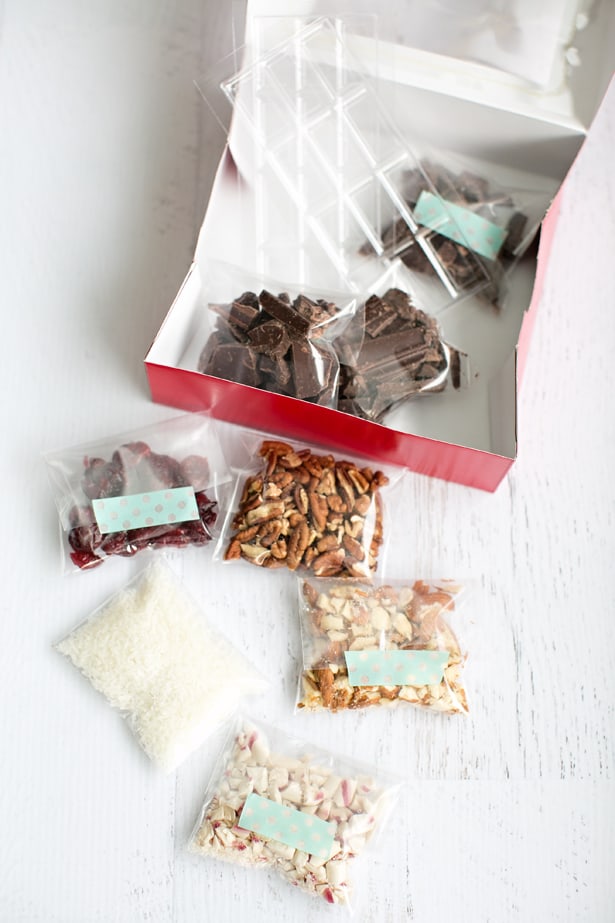 Step 1. Chop up the mix-in ingredients you've chosen if they need to be chopped up. Add about two tablespoon's worth into the small cello bags and seal with decorative tape.
Step 2. Chop up your chocolate or if you use semisweet chips, you won't need to do that. If you include 3 molds in you gift box, you will need three (4 oz) bars or 12 oz chocolate total.
Step 3. Cut the large chocolate mold into 3 molds total to fit inside your bakery/gift box.
Step 4. Include a note with these instructions:
Melt chocolate, pour into mold, add your toppings and refrigerate for at least 30 minutes. Pop the chocolate bar from the mold and enjoy your custom chocolate candy bar!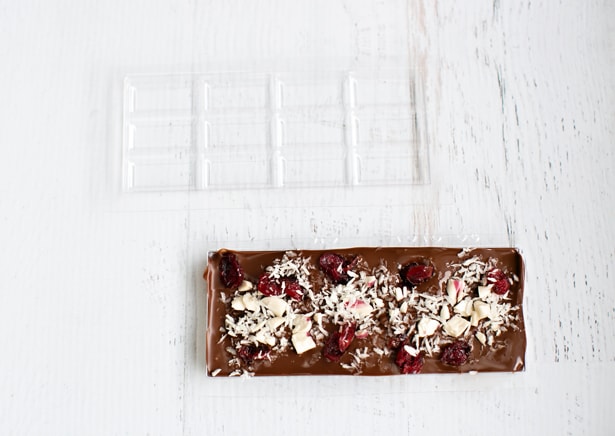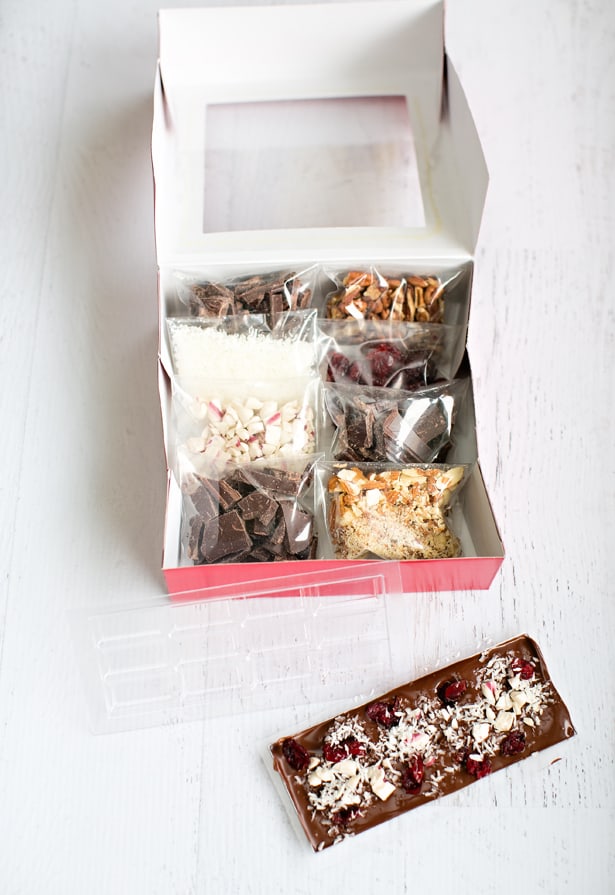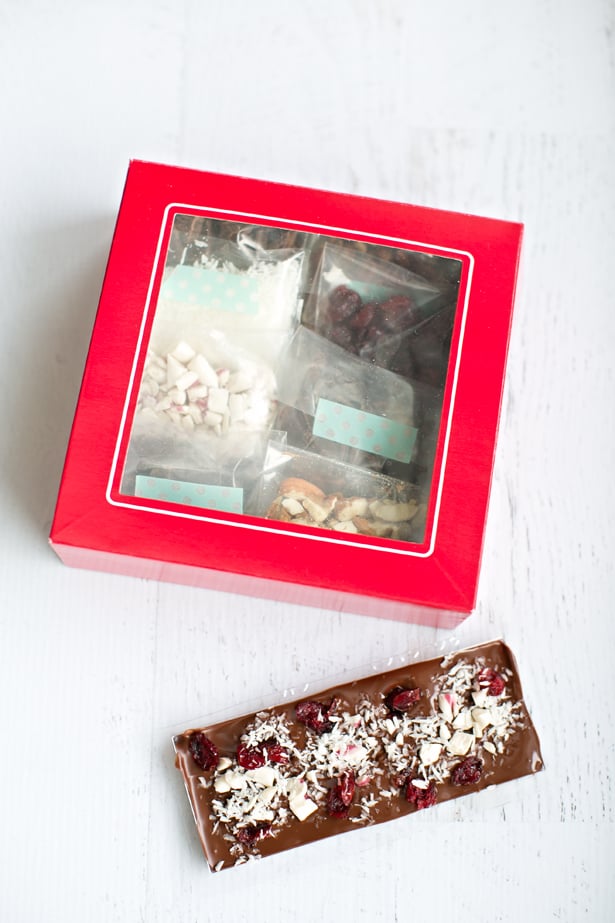 This is a fun gift to make and receive. We included 3 molds in each box, but you can make smaller gifts by giving less chocolate and one mold per gift. The molds are re-usable so the recipient can make multiple bars with one mold, they'll just have to wait until one sets before making the next.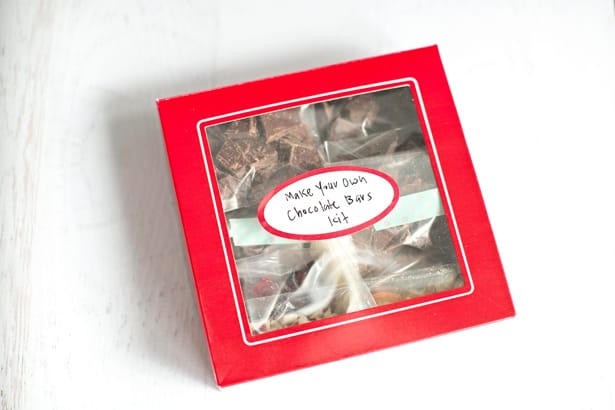 These would be so fun for Valentine's Day as well, or make smaller versions for favors or set it up as a fun kids' party activity.
What are some of your favorite edible gifts to make?
______________________________________________________________________________________________________
Disclosure: Some of the links in the post above are "affiliate links." This means if you click on the link and purchase the item, we will receive a small affiliate commission. Regardless, we give our promise that we only recommend products or services we would use personally and believe will add values to our readers.