Like most parents, I take loads of photos of my kids on both my smartphone and camera. At the end of the year, I narrow them down and make a few gifts out of them. Some of my personal favorites are printing inexpensive wall decals that can easily be replaced with new ones, making a year end book of our favorite activities, and creating photo memory games the kids can play with. This year, I've found a couple of new ideas to add to the list – like making a year-end Instagram collage, or decor prints that become instant wall art. Take a look below at these creative and unique gifts for celebrating your family's memories.
What are some of your favorite photo gifts to make?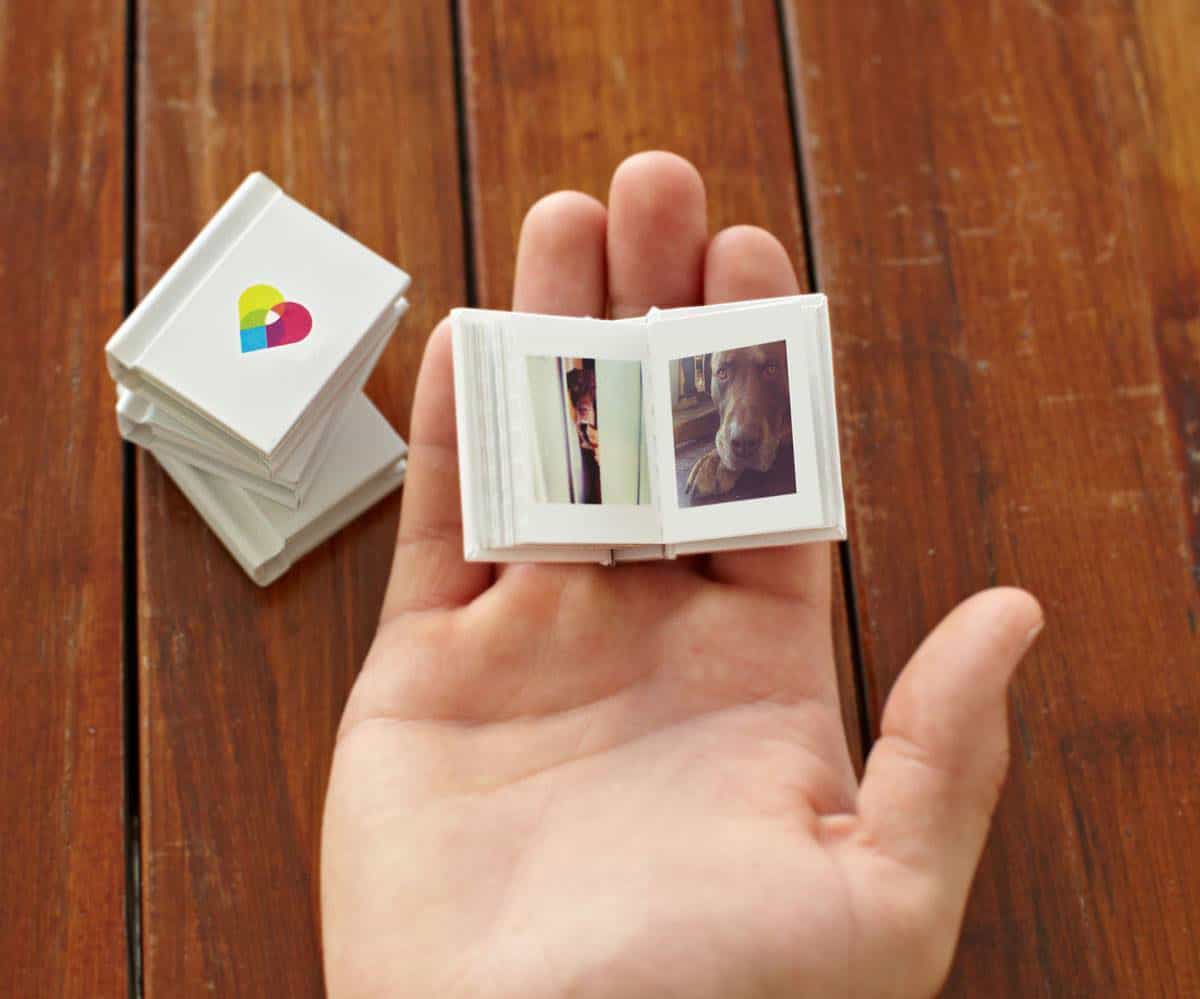 Tinybooks from Printstagram ($10 for a set of 3)
These teeny books measure just 1.7″ x 1.5″ but are perfect for little hands to flip through and hold an impressive 24 photos/book. They also come with a magnet which make them fun refrigerator decor.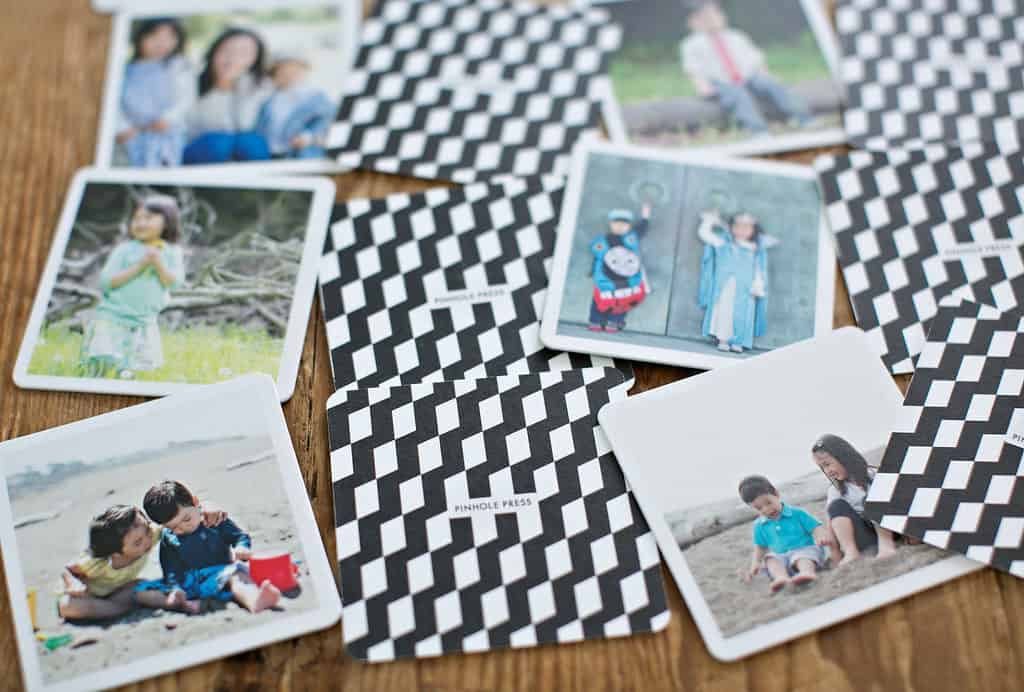 Photo Memory Game from Pinhole Press ($19.99)
Playing memory is more fun when you can recognize yourself! My kids love playing this photo memory game and reminiscing over fun times they've had.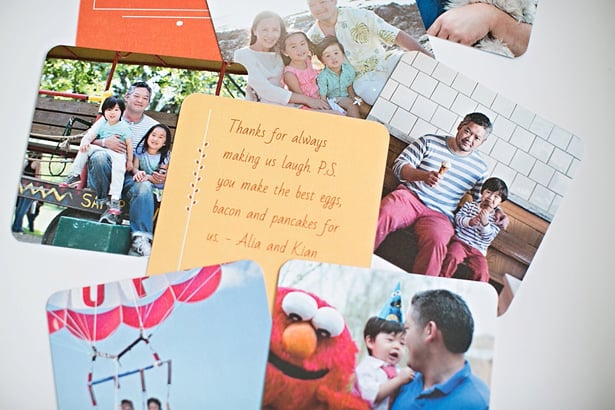 AwesomeBox Custom Printed Notes and Cards (from $39)
I recently surprised my husband with personalized notes and photos from friends and family by making an "AwesomeBox." These 5.25″ x 5.25″ notes and photo cards are beautifully printed and arrive in a sturdy keepsake box. Get 30% off until 3/1/15 with code WONDERFUL.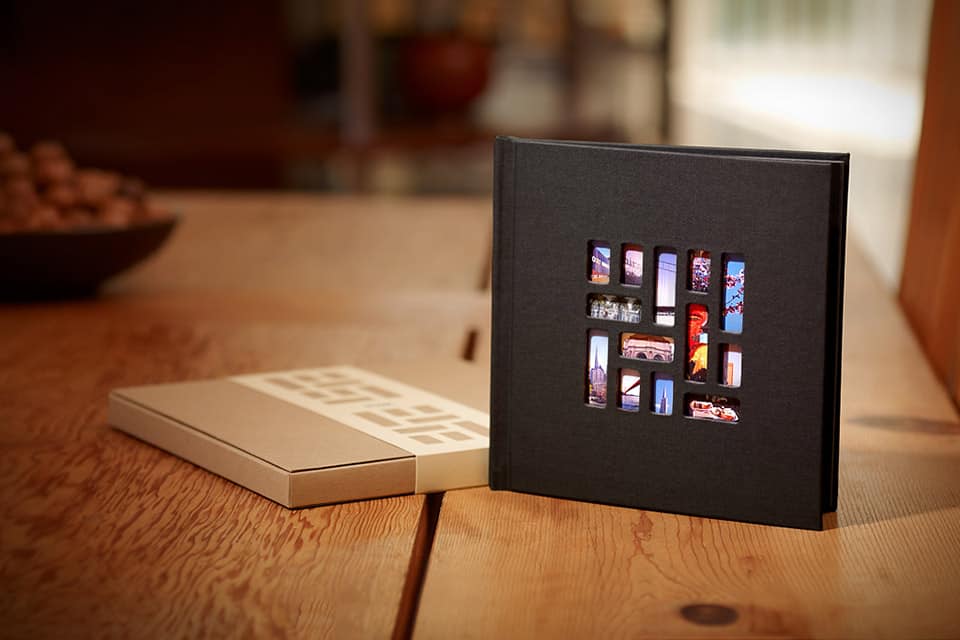 Mosaic Photo Books ($20)
This is for those of you who have little time, but want beautiful photo books at the same time. I've used Mosaic's app to churn out gorgeous books from my phone's photos. They limit the books to 20 page so it's a snap to fill one out. The 7″ x 7″ printed book arrive quickly in just 4 days and the packaging is impeccable for the price.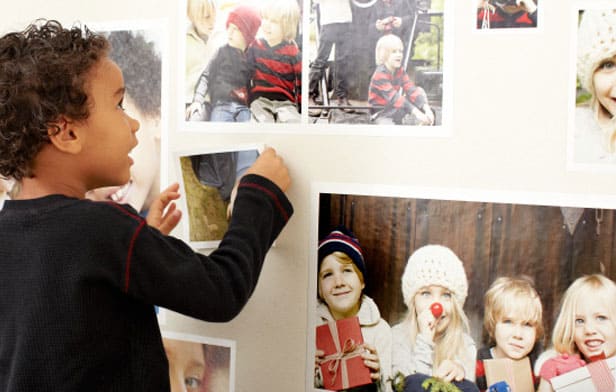 Photo Wall Decals from Pinhole Press ($12.99)
People who come over my home always ask me where I get my photo decals. These removable ones from Pinhole Press are easy to stick and don't leave any marks on the walls. They're an affordable way to put up a wall gallery and switch out photos without the hassle of frames and hanging tools.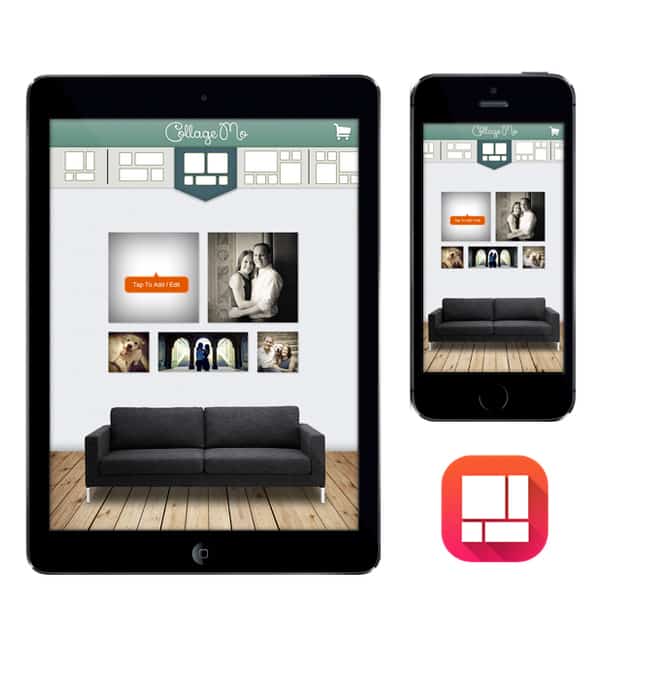 CollageMo Photo Collages (from $15.99)
Use your mobile device to visually create collages made of printed hardboard photos that come with a unique hanging peg system that's easy to install. I'm intrigued with this because of the ease of hanging (no nails!) and the ability to easily create collages and see how they look before purchase.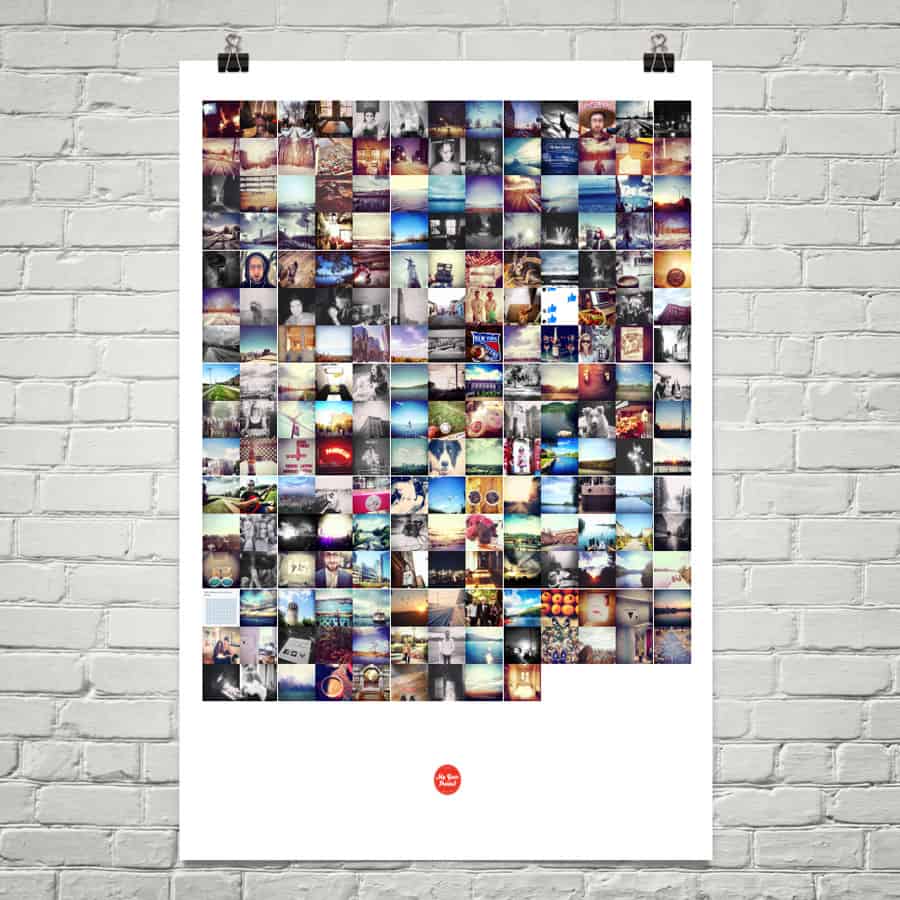 My Year Printed Instagram Poster (from $40)
If you're an avid Instagram photo-snapping parent, you'll love seeing your family's year in review printed on a poster. These are available in two sizes 18″ x 24″ or 24″ x 36″ and make a fun celebratory gift.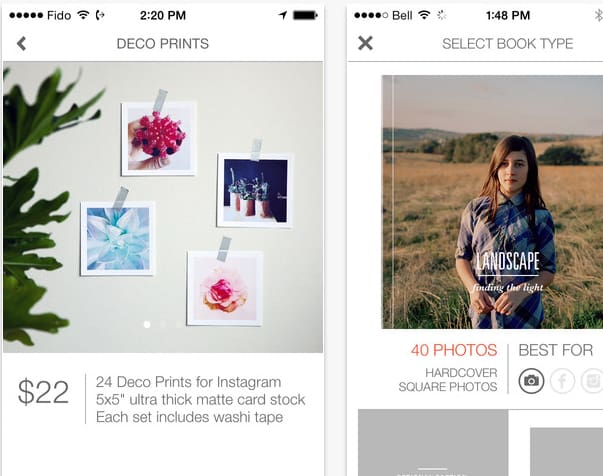 Impressed Decor Prints ($22)
The Impressed Photo app lets you easily turn photos into art for your wall. You can get a set of 24 Deco Prints that are 5″ x 5″ and they include fun washi tape to hang up. I love this idea for printing photos of your kids' art too.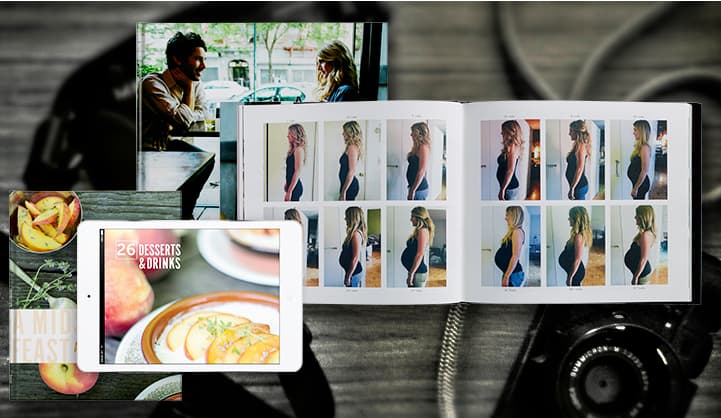 Blurb Photo Books (from $12.99)
Blurb is my go-to site for making my family's year-end photo book. They cover the range in level of difficulty. If you want a hassle-free photo book, use their fill in template and built in browser editor. If you want more control, there are endless options for templates, sizes, fonts, and layouts. I'm a huge fan of the professional quality of Blurb books.