I love simple and rustic decorative ornaments which are so timeless. I saw these wooden cut rounds at a craft store recently and thought they'd be cute etched with our family's initials or names, similar to carving on a wooden trunk.
These were so easy to put together and look great hanging on our table top wooden tree. The kids loved seeing their own personalized ornament hanging up!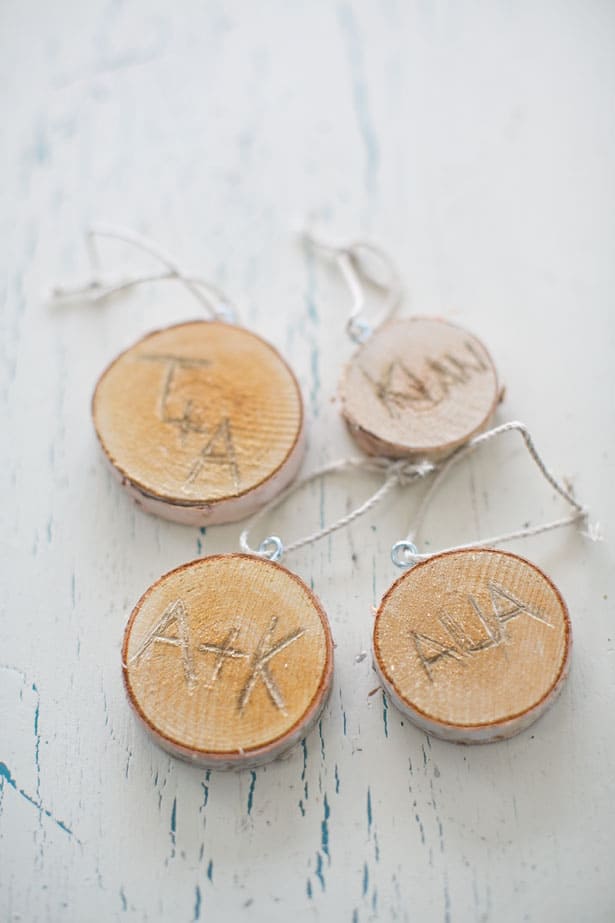 Wood Etched Ornament – Materials:
1. Wooden cut discs (I found a pack of four for a couple of dollars at the craft store but you can get similar ones here)
2. Small eye hooks
3. Gold-filled pen (optional)
4. Screwdriver (this is what I used to etch the names) or any sharp point
5. Twine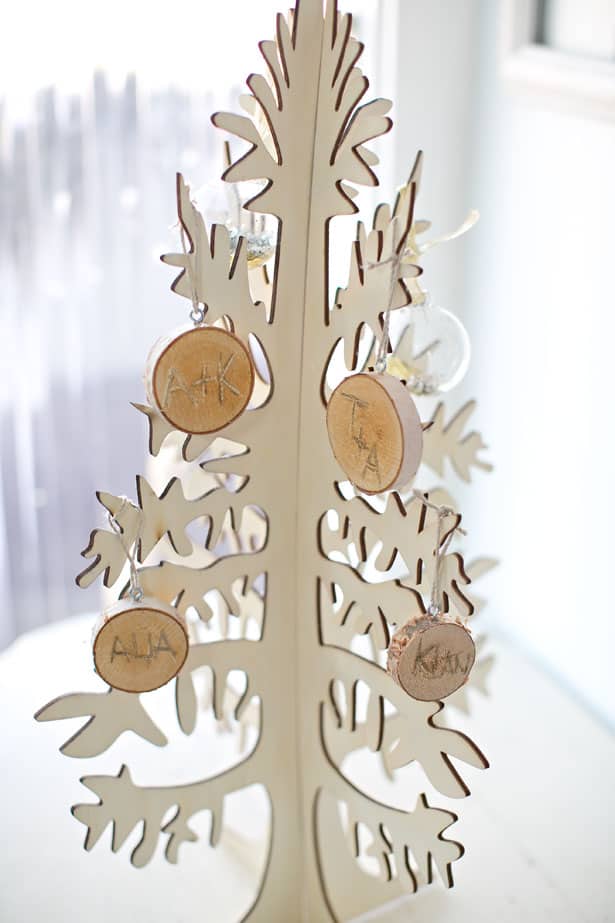 Steps: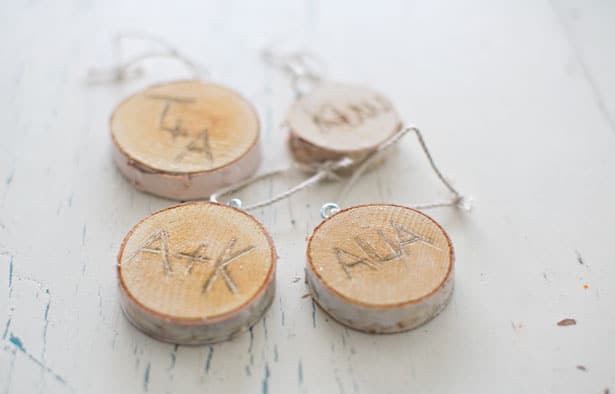 1. Using your sharp point, carve names or initials onto the wood rounds.
2. Screw the eye hook onto the top of the round (I did this by hand)
3. Fill the name/initials with a gold-filled pen (this is to provide more contrast, but is optional)
4. Thread twine and hang up.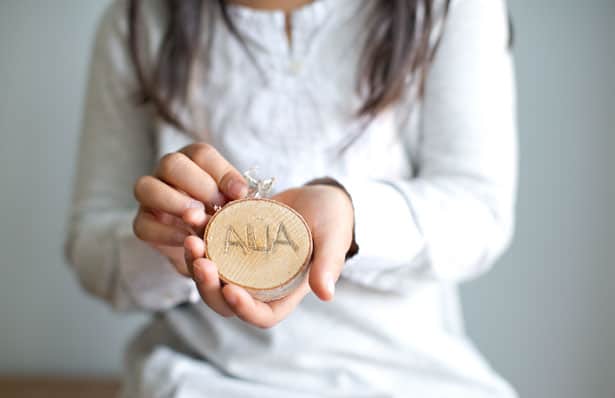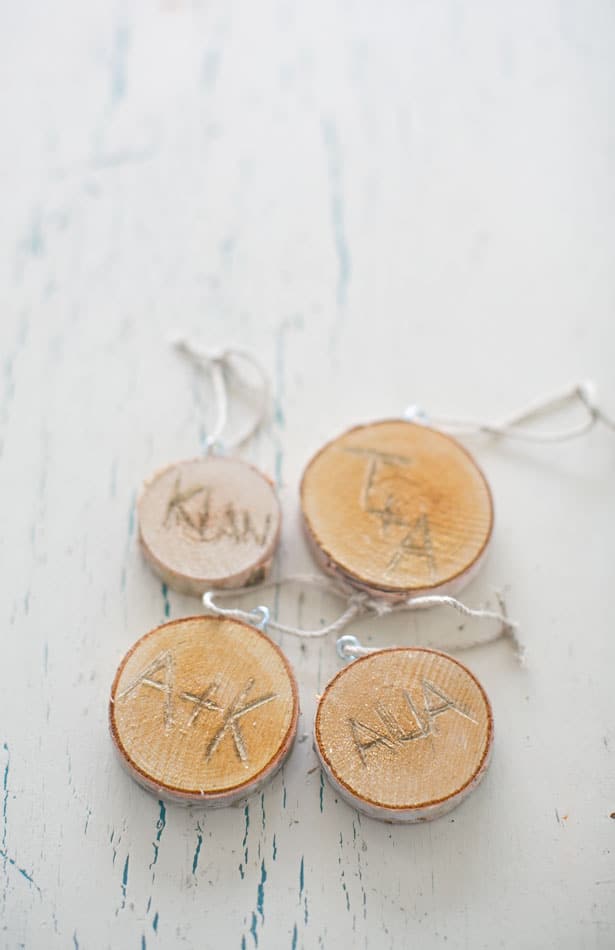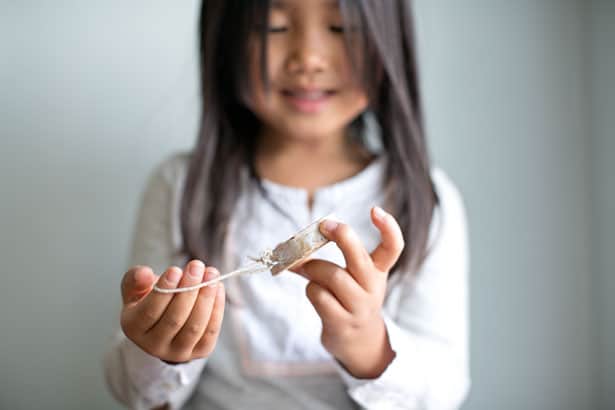 For more holiday ideas, check out 12 Festive DIY Advent Calendars, 15 Easy and Festive Ornaments, 8 Fun Holiday Stick Crafts, 13 Simple Christmas Tree Crafts and 12 Fun Holiday Wreaths to Make With Kids.