There are so many wonderful leaf projects out there and I was inspired to do something simple to celebrate fall with the kids. On a walk recently, we found these pretty fallen leaves and decided to make silver leaf art. This is a super easy project that results in gorgeous fall leaves!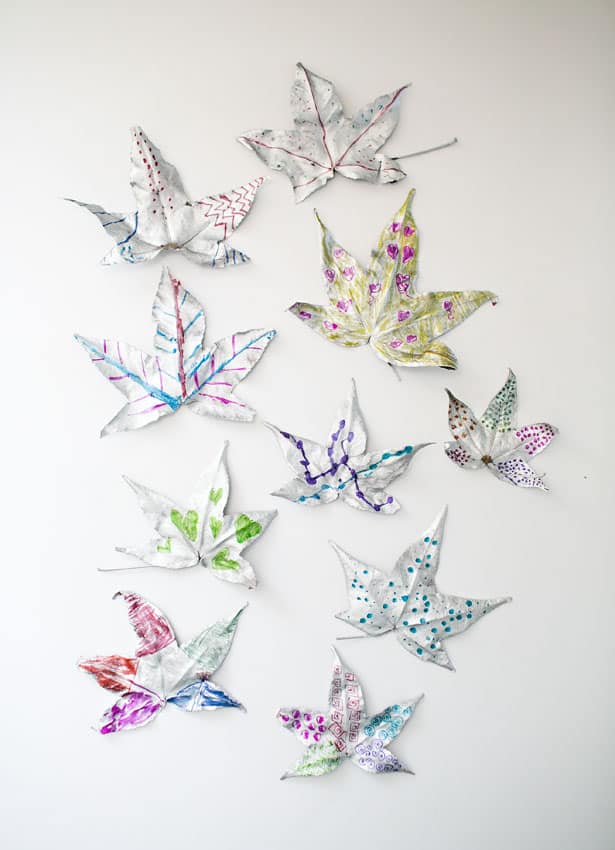 Simple Fall Silver Leaf Art – Materials
– Fallen leaves (make sure these are fresh as they will be hard to draw on when crinkly)
– Colored markers like Sharpies
– Silver spray paint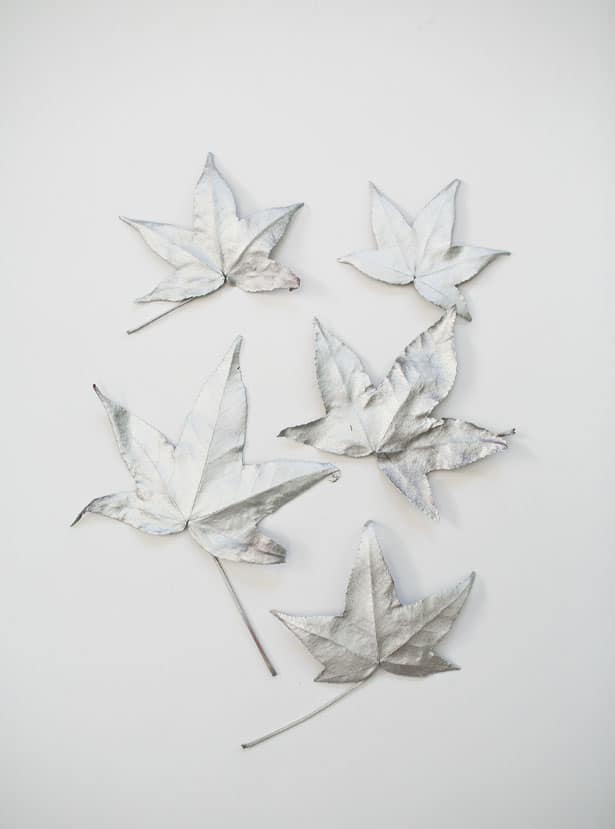 Steps:
– Spray paint both sides of your leaves silver, allowing each side to dry before painting the other side.
– Lay out colored markers and let your child draw away!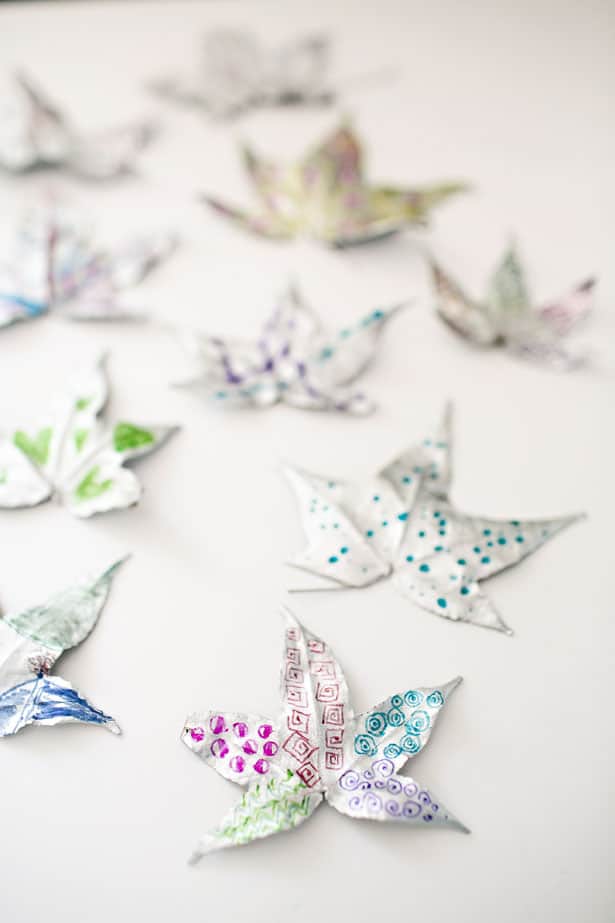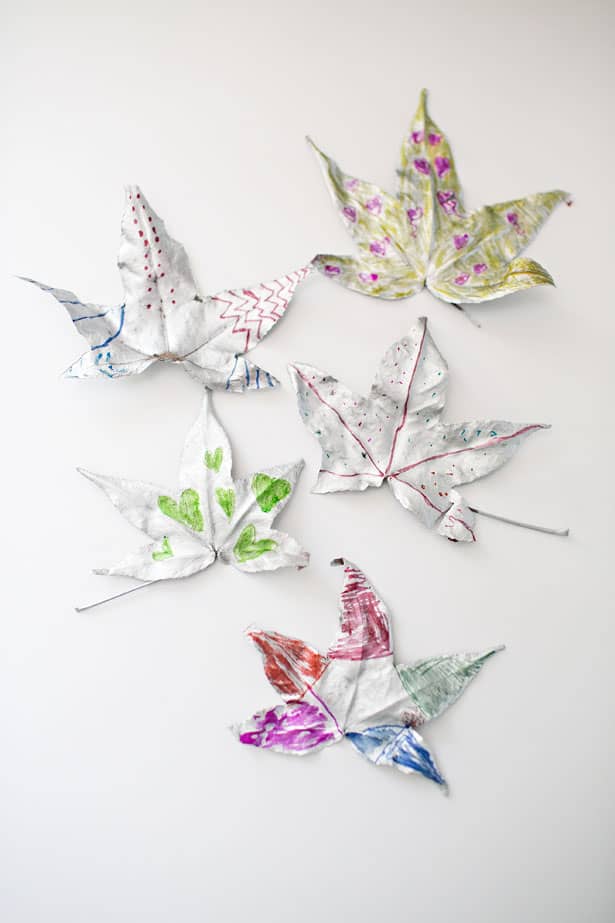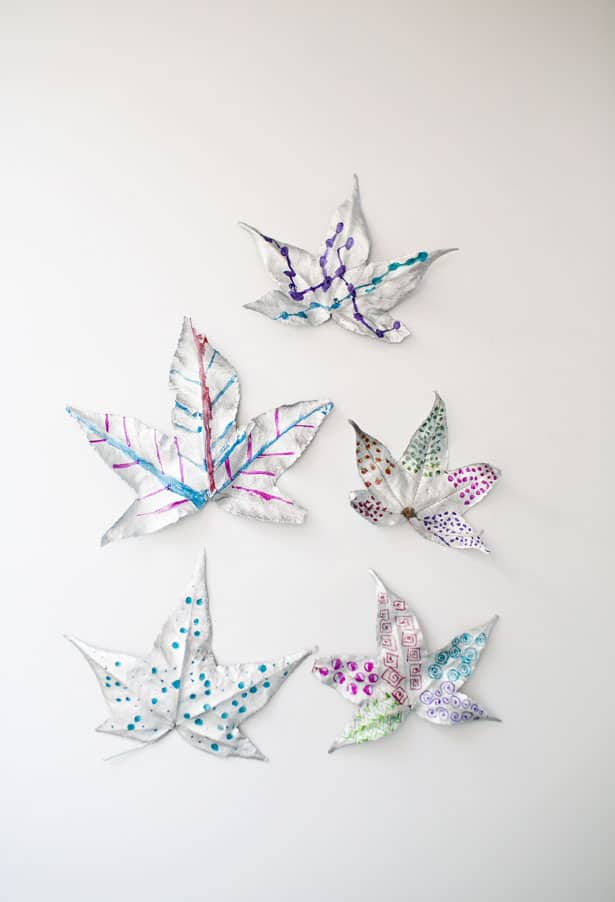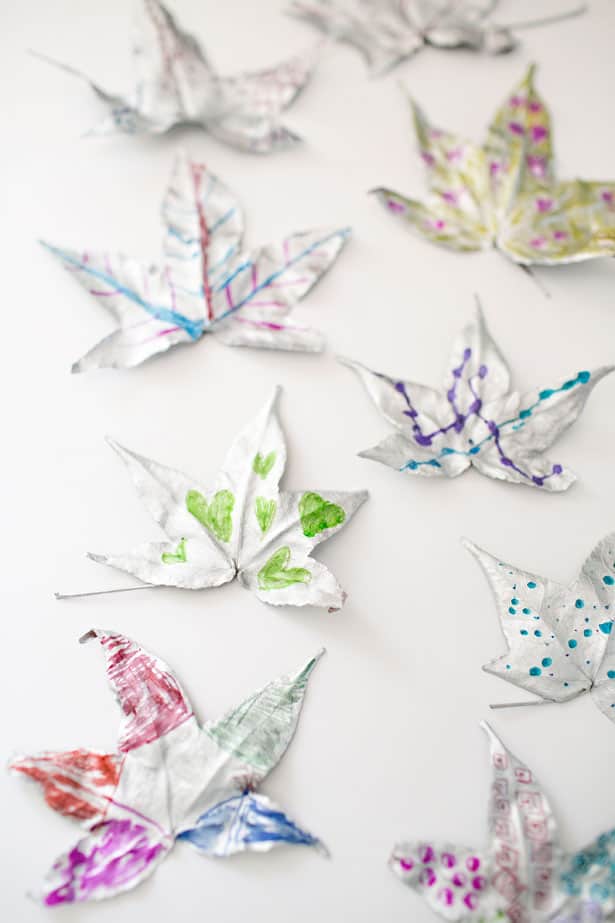 We made these during a play date and the girls had so much fun drawing patterns and shapes on the leaves. The bright colors show up beautifully on the silver and really stand out.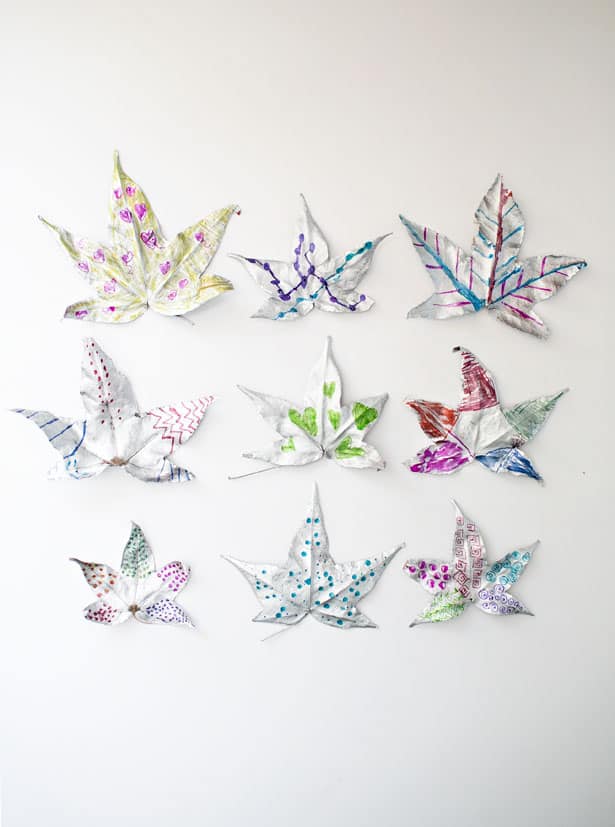 We're thinking of making a garland to show the leaves off as a pretty fall decoration. What are some of your favorite fall activities to do with the kids?
If you need some inspiration, take a a look here for lots of awesome fall projects!