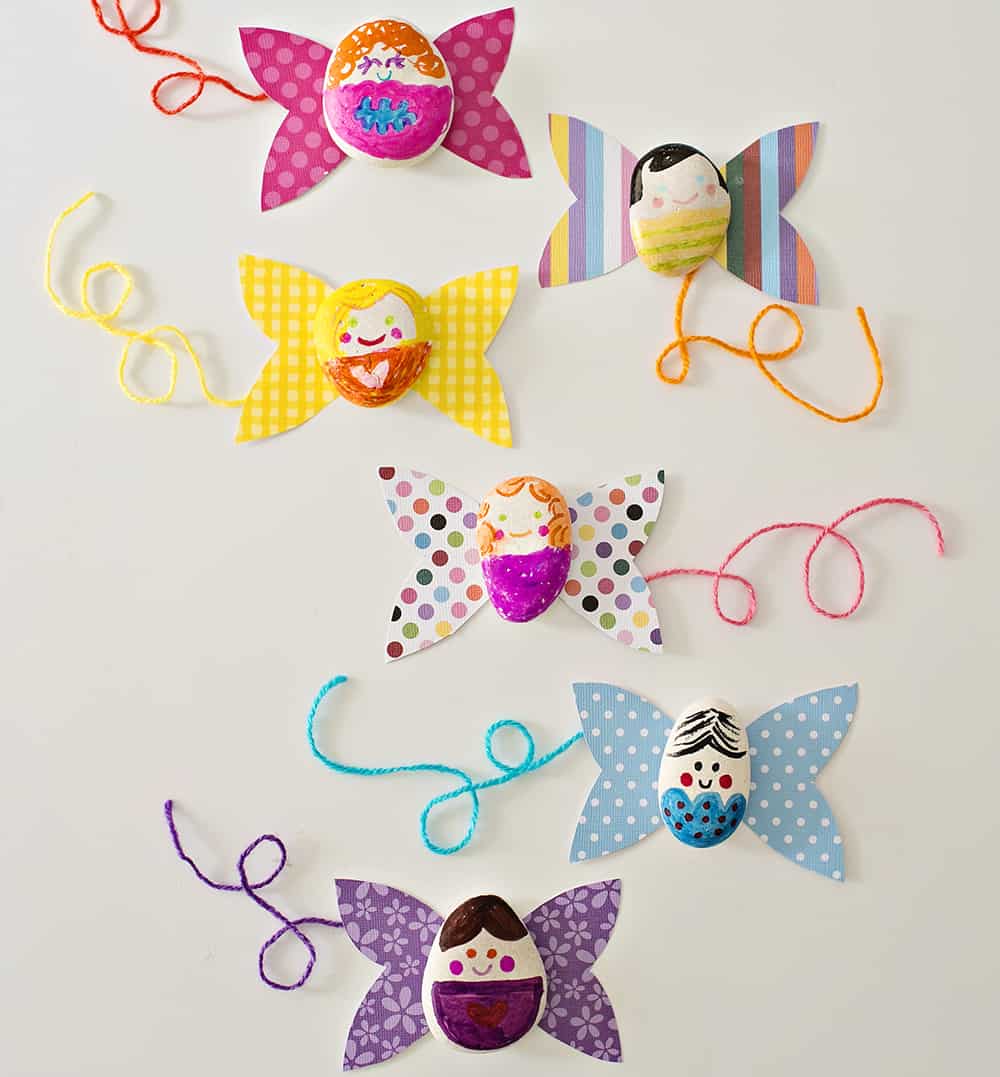 The holidays are a wonderful time for concocting stories with your children of magic and make-believe. There's Santa, elves and don't forget the fairies!
We were inspired to make these adorable paper and rock fairies from our fellow blogger friend Pia who runs the delightfully creative food and crafts site Wundertütchen. Not only can Pia create the cutest crafts, she is also an established author of many adorable colorful projects.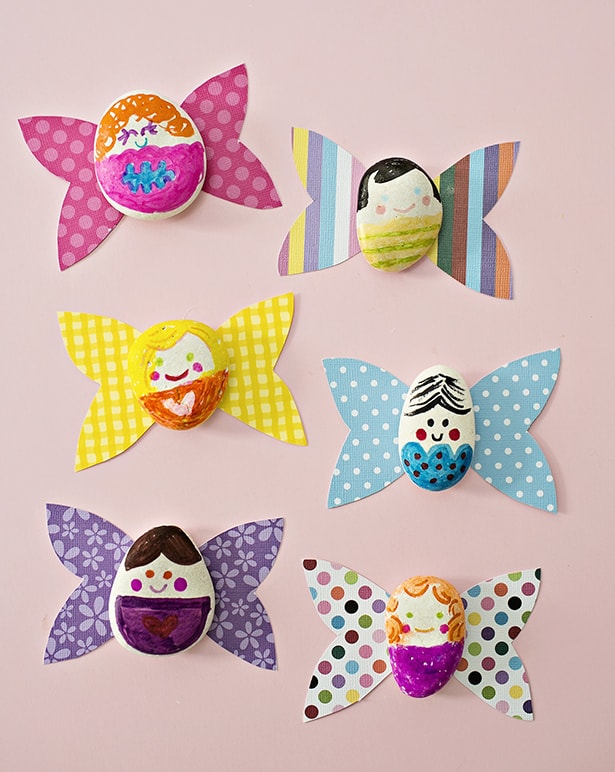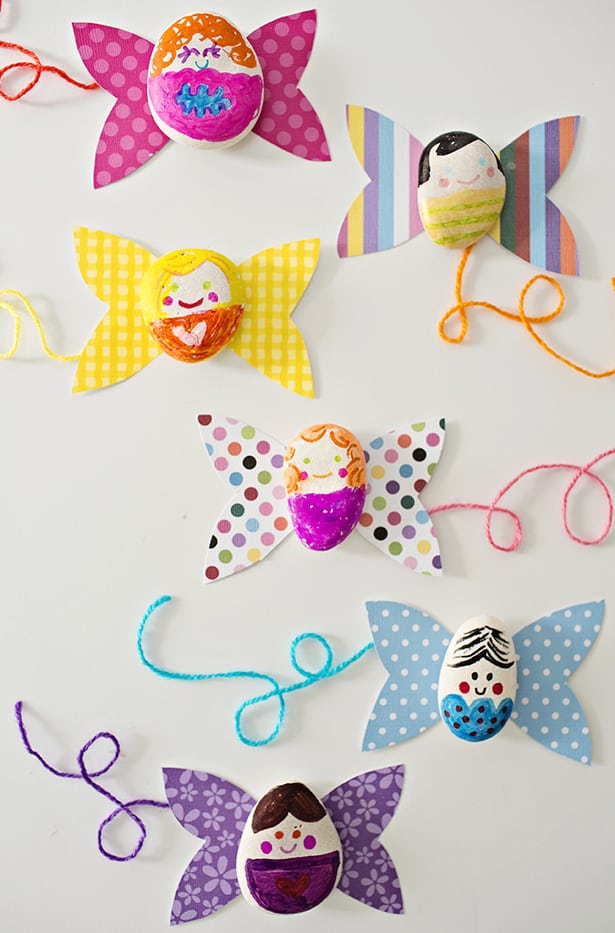 These rock fairies were inspired by one of Pia's books featuring recycled items which you find here.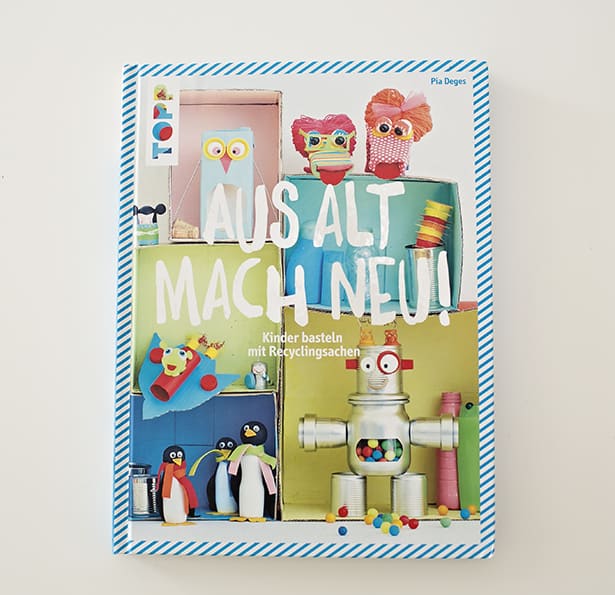 Note: Pia's books are written in German, but her projects are so clear and and simple to understand you can easily follow by just looking at the gorgeous photos on the pages. That is what we did with our rock paper fairies. The only change we made was use rocks instead of recycled plastic eggs, but either would work just fine!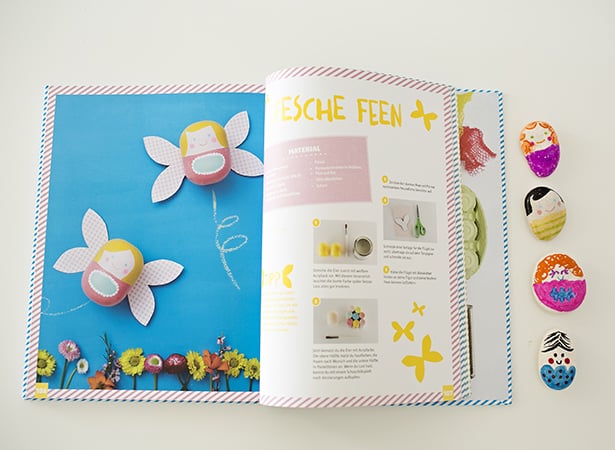 To make these adorable little rock fairies you will need:
– Plain white rocks (or paint gray rocks white)
– Paint markers or regular markers
– Patterned cardstock
– Scissors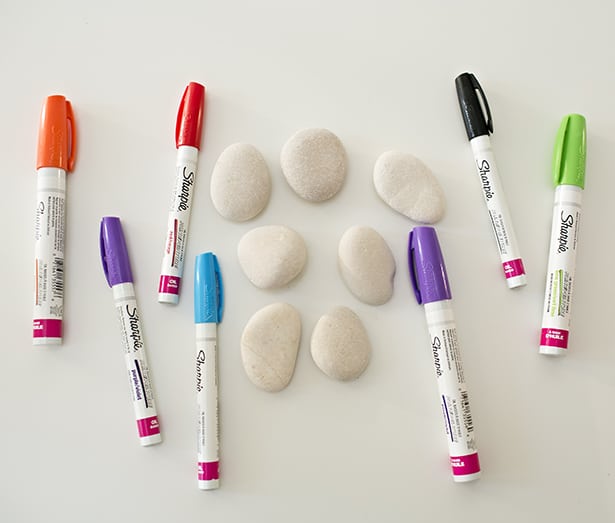 Instructions:
Step 1. Paint your rocks by adding faces and colorful clothing.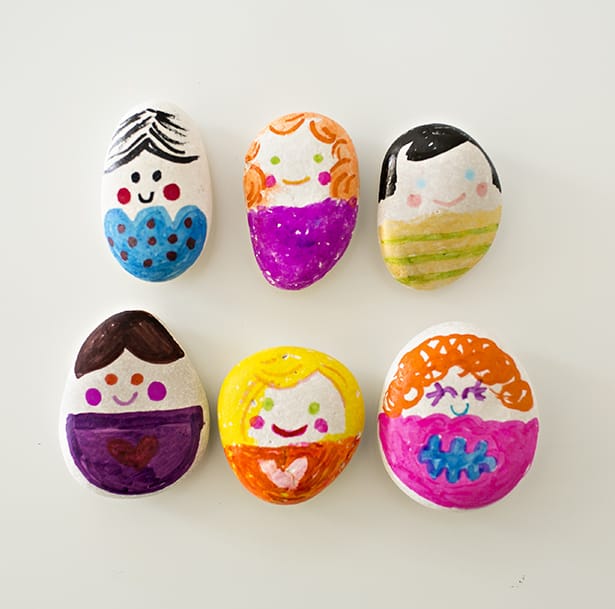 Step 2. Cut out a template for the wings. There is one you can trace in the book but we just drew our own easily.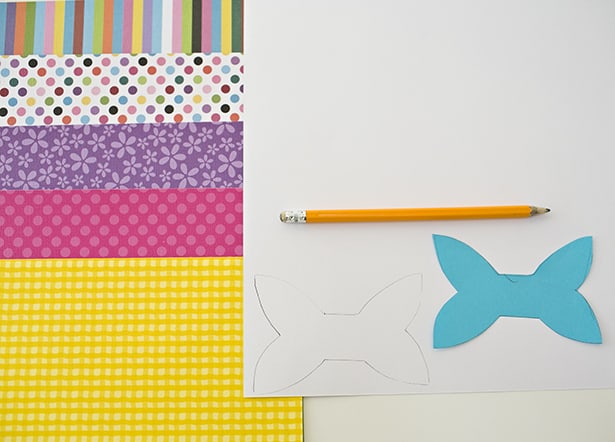 Step 3. Cut out wings out of patterned cardstock. Then hot glue to the back of your painted rocks. You're done!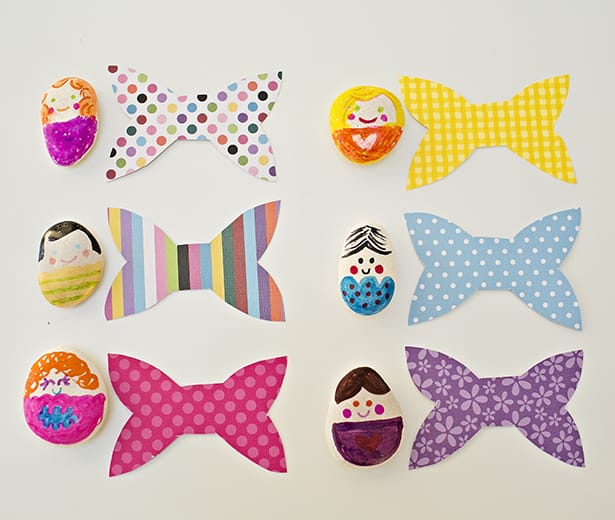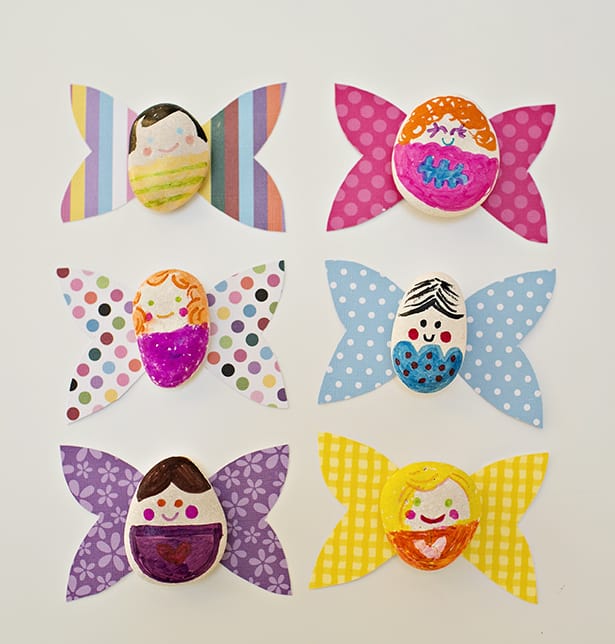 Spread your little fairies around to surprise and delight your kids. Wouldn't it be fun to add a sweet little note from the fairies?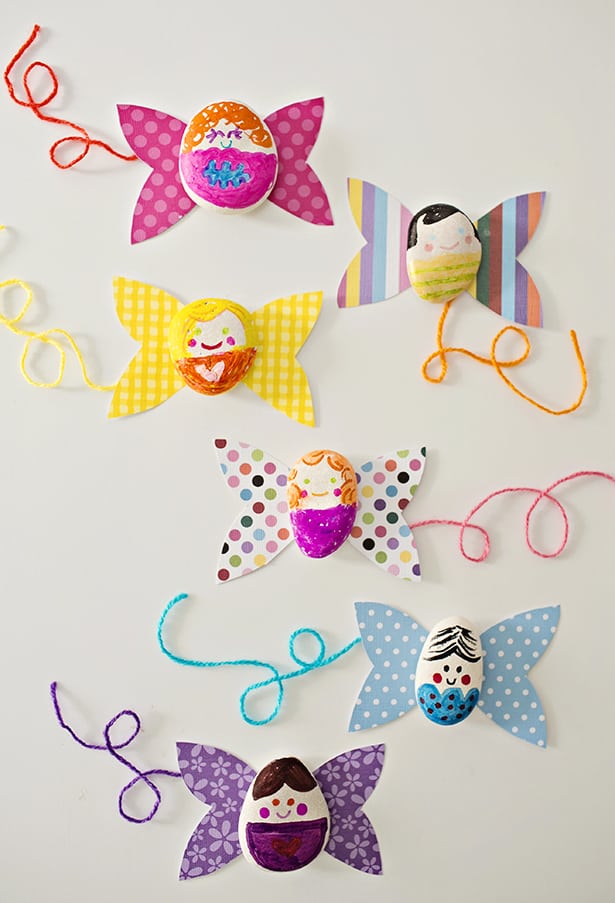 Thank you to Pia at Wundertütchen for inspiring this delightful craft! Check out more adorable and colorful crafts over on Pia's blog and her lovely books here.
What are your favorite rock crafts? We love making rainbow rocks to spread kindness!
______________________________________________________________________________________________________

Disclosure: Some of the links in the post above are "affiliate links." This means if you click on the link and purchase the item, we will receive a small affiliate commission. Regardless, we give our promise that we only recommend products or services we would use personally and believe will add values to our readers.