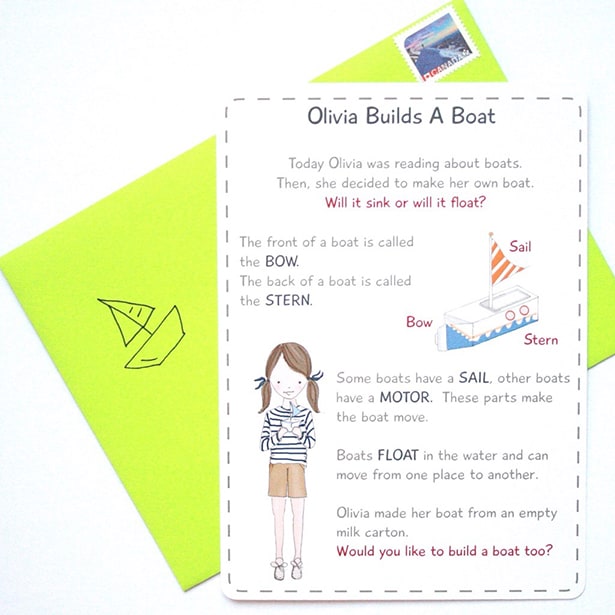 Petit Mail is a double-sided story postcard, mailed in a bright colorful envelope and addressed to your child each month, featuring the adventures of Oliver + Olivia.
Give your child the gift of a monthly snail mail surprise. Petit Mail provides something to look forward to receiving together and encourages quality time together as a family.
Order: Choose from Canada, USA, or International subscription options. Ideal ages three to early reader.
Receive: Check the mailbox together regularly, talk & connect, explore your surroundings
Read & Play Together: Read your story card & use the monthly adventure as inspiration for family time activities. Spark your child's imagination and encourage creative play. Oliver's putting on a puppet show? You can too!
Canadian and US subscriptions cost $6 per month. International subscriptions are also available.
It's fun, affordable, and gives you a unique way to spend quality time with your kids. Let your story card inspire new ideas and new ways to play!