My daughter has been learning all about the continents lately and is fascinated by maps. If your child shows similar interest, this presents a great time to open up his or her world and teach them all about the places they might travel and explore one day. A good way to do that is by hanging up a map for them to learn about different states, countries and continents. Luckily these days, there are many fun and interactive ways to show them how. From animal themed maps to adorable moveable felt pieces, or play blocks – these unique and creative maps will set your little explorer on the right path to discovering the world.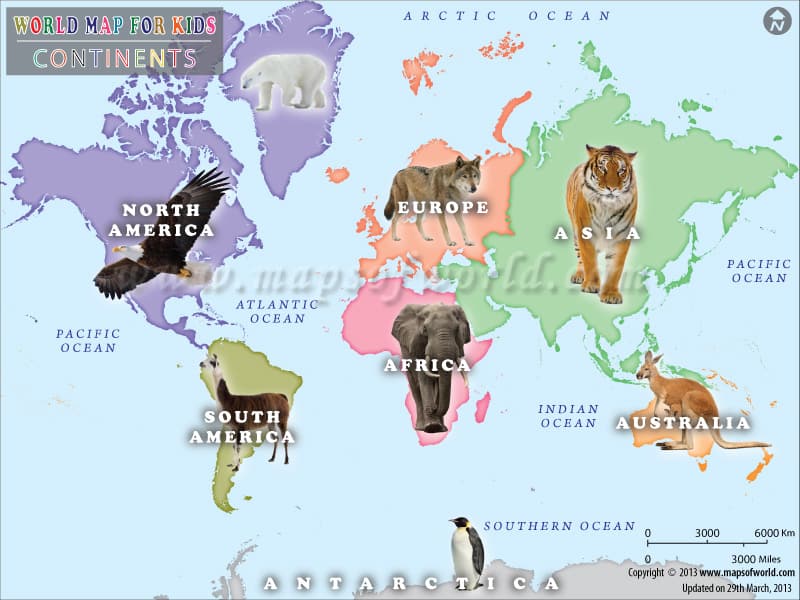 Free Printable Kids World Map (via Maps of World)
This is a awesome free printable map that visually depicts which animal resides most in each continent.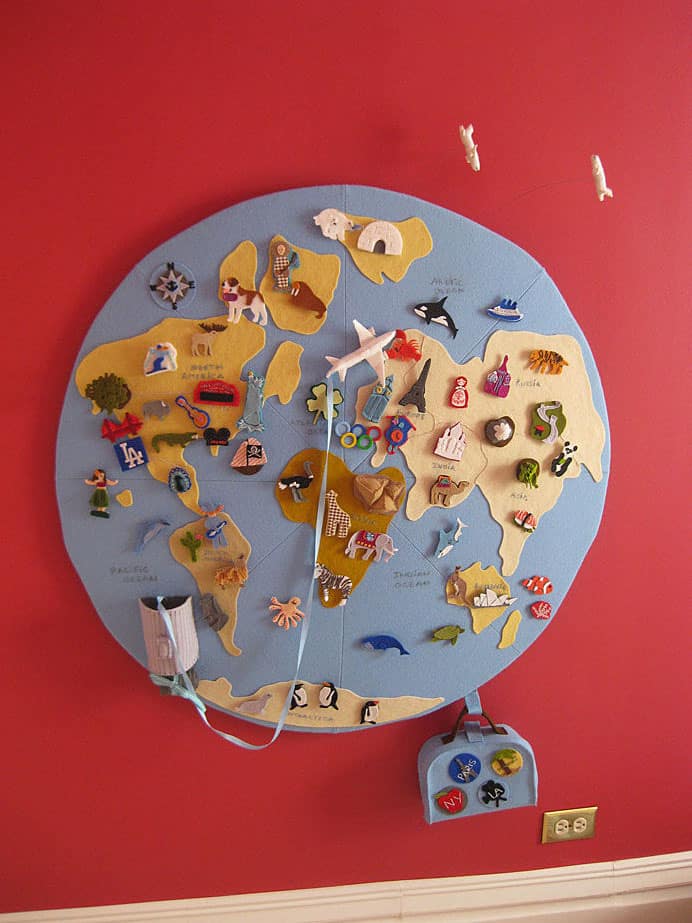 Interactive Felt Map (via Jen Talbot)
This creative idea by designer Jen Talbot features a felt map of the world with "moveable animals, landmarks and symbols of culture."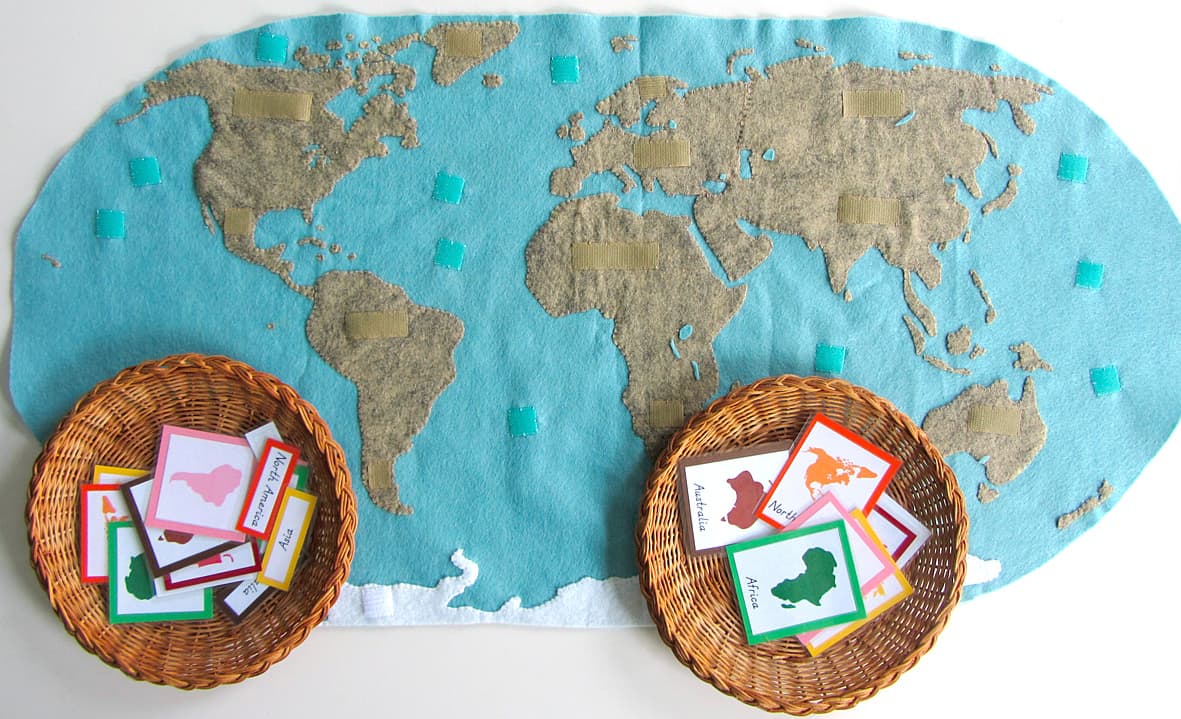 Continents Map Quite Book With Cards (via Imagine Our Life)
Quite possibly the most adorable way to teach a young child about geography. This handmade felt map includes the pattern to make your own and printable continent puzzle pieces to make it fun and interactive.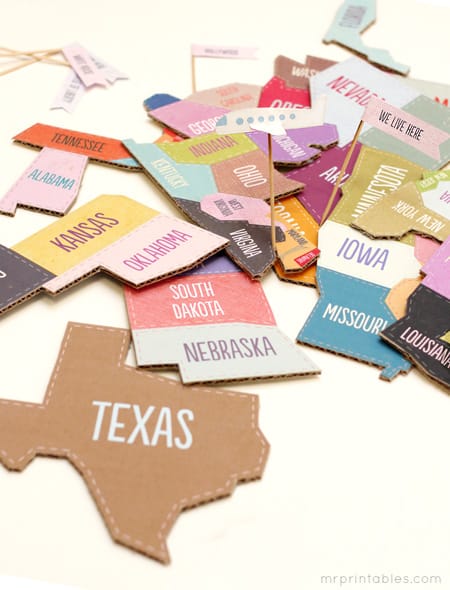 USA Map Free Printable Puzzle (via Mr. Printables)
Here's a neat printable that also presents itself as a game puzzle. A fun way to teach your kids all about the good old U.S of A.!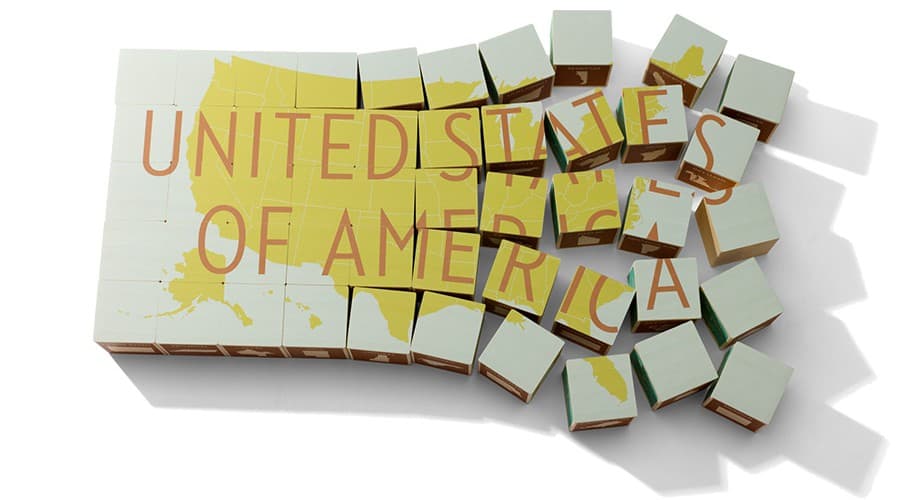 State Wooden Blocks $100 (via Uncle Goose)
Another creative way to play with geography. These beautifully handcrafted wooden blocks include 50 state image, motto, flower, bird, flower and tree.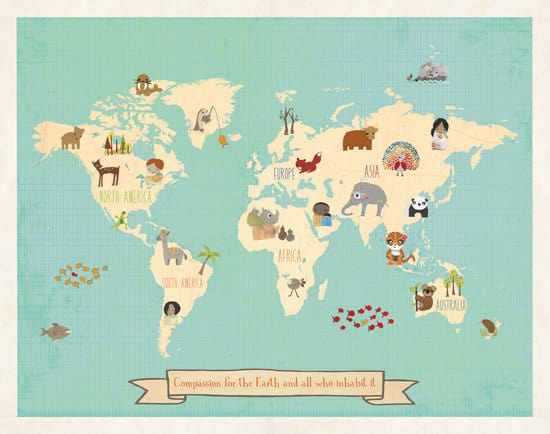 Global Compassion World Map $38 (via Children Inspire)
A whimsical representation of the world which depicts different cultures and animals. Printed on recycled card stock paper and soy inks, measures 18″ x 24."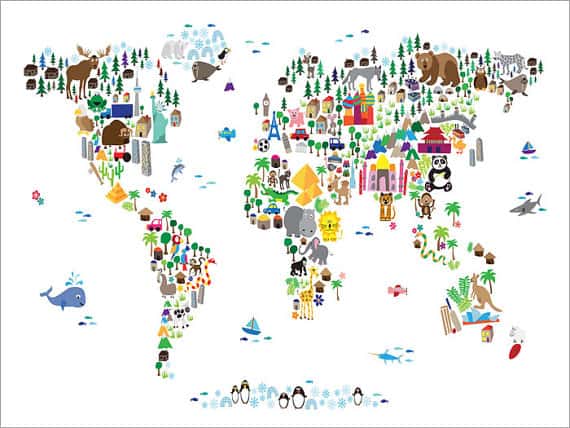 Animal Art Print from $20 (via Art Pause)
This bright and visual world map is fun for kids and adults and features cartoon animals, famous landmarks and buildings. Printed on 250 gm coated paper using ultra chrome ink and available in many different sizes.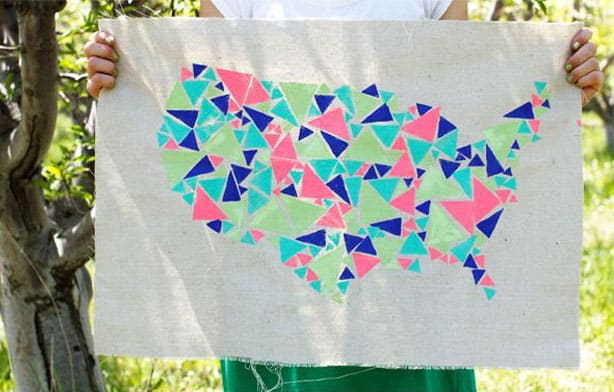 Veggie Stamp Map DIY (via A Ruffled Life)
Combine a fun art activity with some geography learning with this cute map made of veggie stamps! This is a fun way for kids to make a room decoration that's not only bright, but educational too.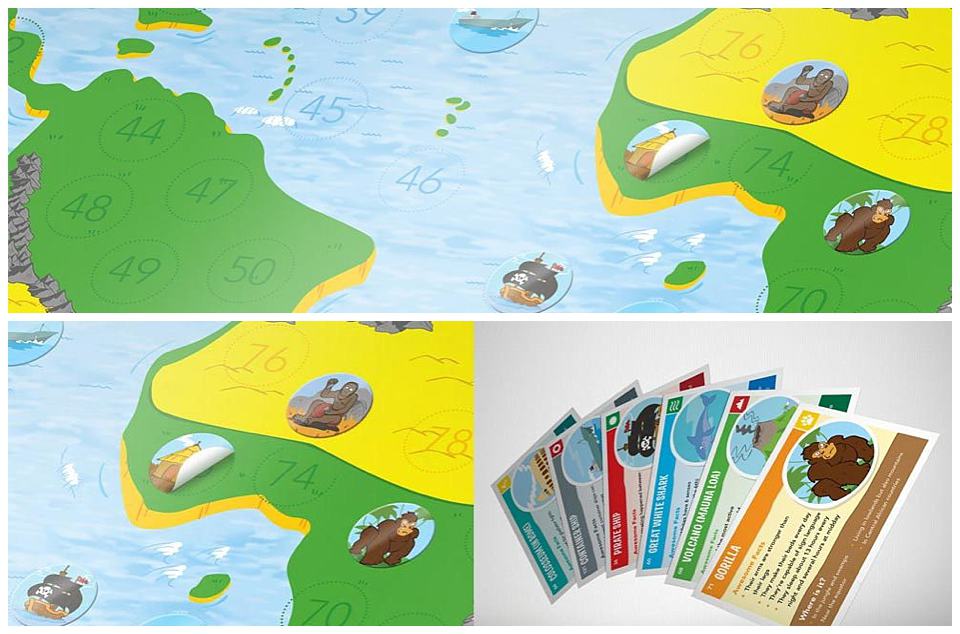 Interactive Kidsmap $34.95 (via Awesome Maps)
his map just for kids has fun activities built in to it with flash card prompts and removable, re-useable, and re-attachable stickers. With the flash cards and stickers, kids can learn about geography, facts about continents, animal habitats, monuments and landmarks, with a little history thrown in.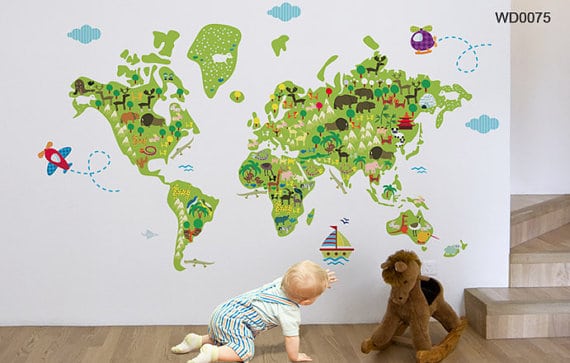 World Map Decal $79 (via Tikiti Wall Decals)
This stately wall decal becomes a great focal point in any kids' room or nursery to show children all the world has to offer. The decal is easily applied and removable.