I've seen these cute teddies floating around the internet lately and it's no surprise why. These adorable teddy bear shaped cookies hugging a nut are almost unbearably cute to eat. They're the dessert brainchild of French trained Japanese chef, Maa Tamagosan, who shares her recipe for making hearts melt all over the world. The cookie looks surprisingly easy to make -similar to a sweeter shortbread dough that's cut out in bear shapes.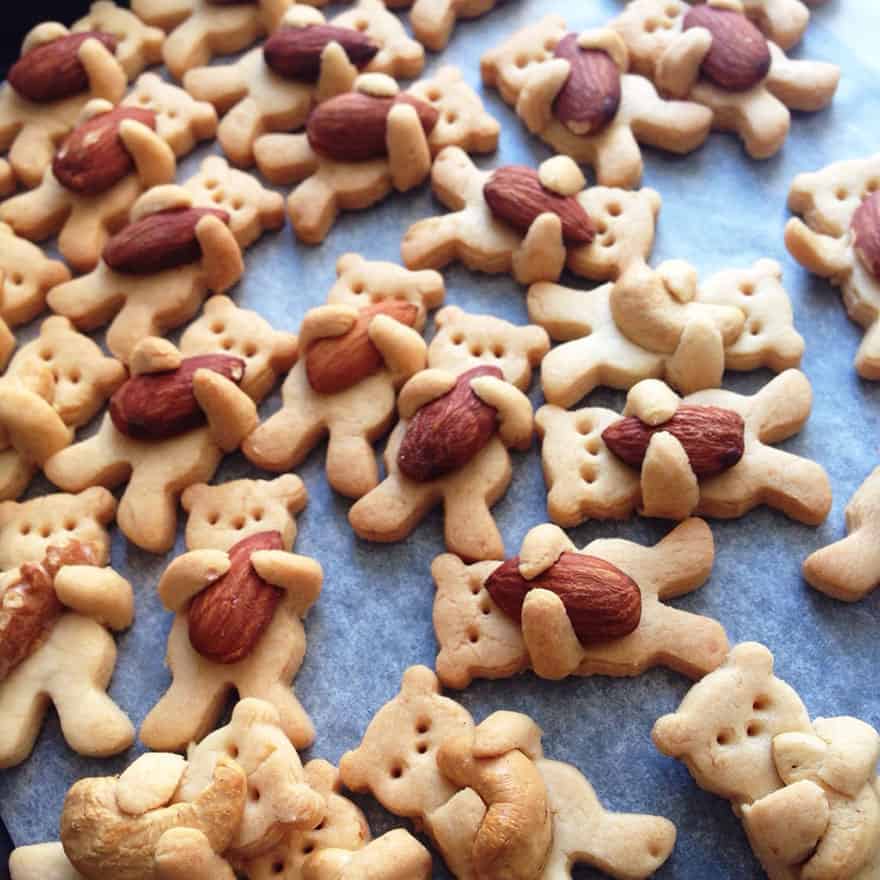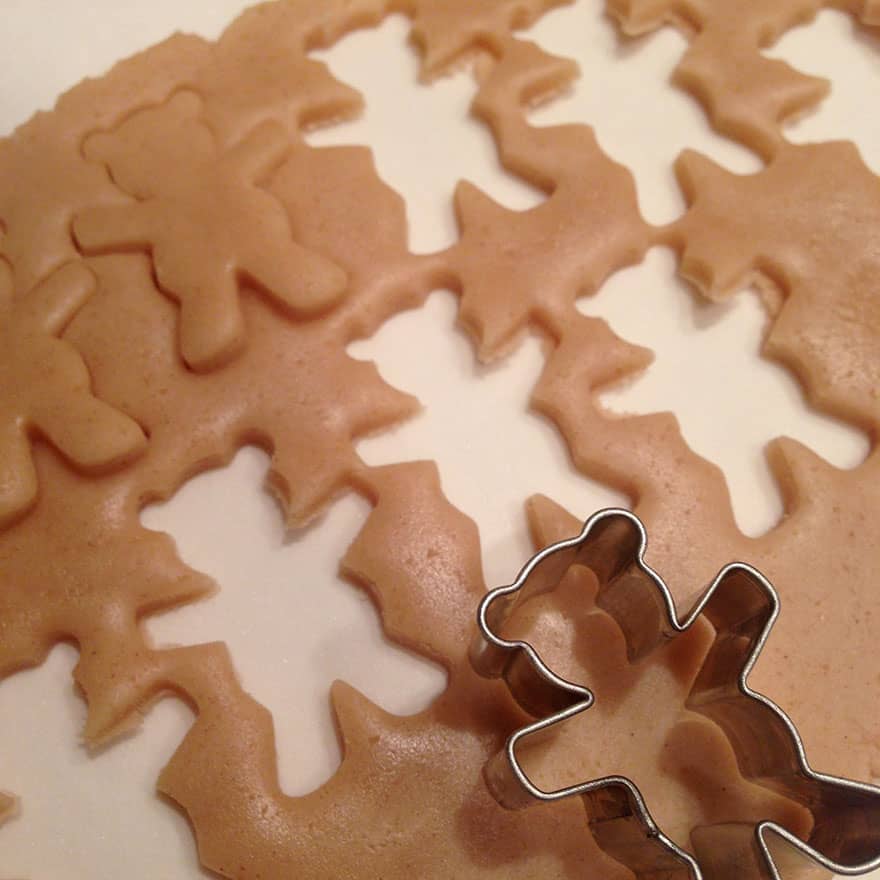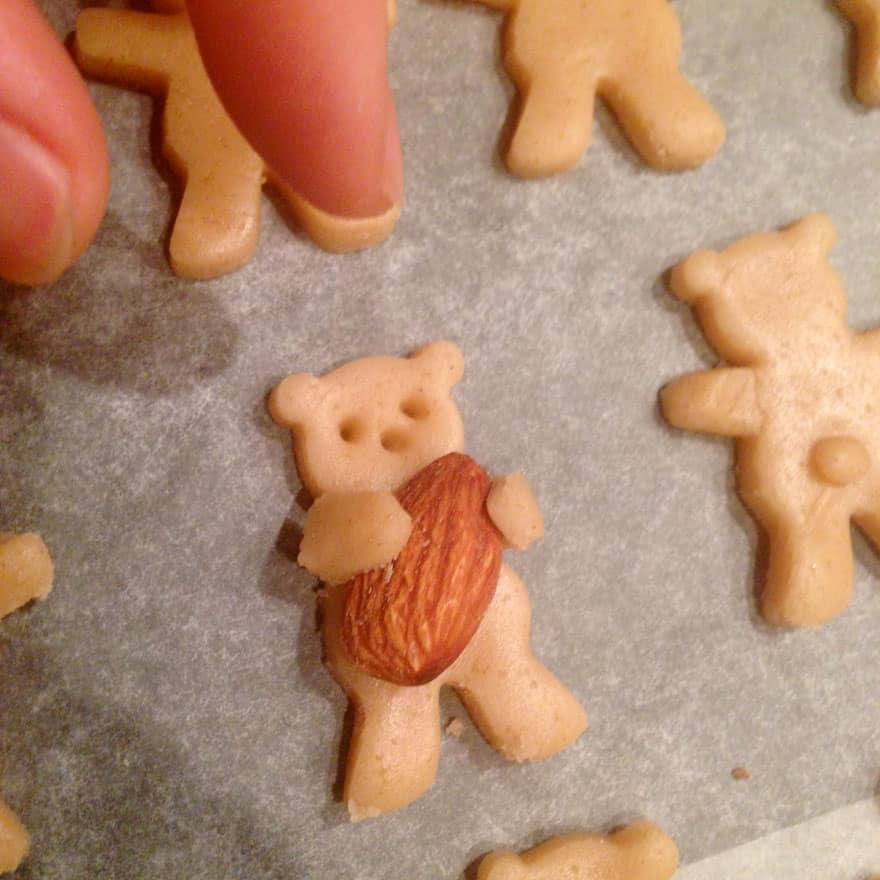 These would make the cutest kids' party favors, snack or just-because treat.
I'm now inspired to dig through my cookie cutters and see what other animal shapes would look cute hugging a nut!
Get the recipe in English over here via Bored Panda and check out Maa Tamagosan's site for the original version in Japanese.