Battle back-to-school blues with these bright notes of encouragement and cheer. Just print them out and slip them into your kid's backpack or lunchbox for a midday pick-me-up. The day won't seem so long for your little ones with a surprise note from home.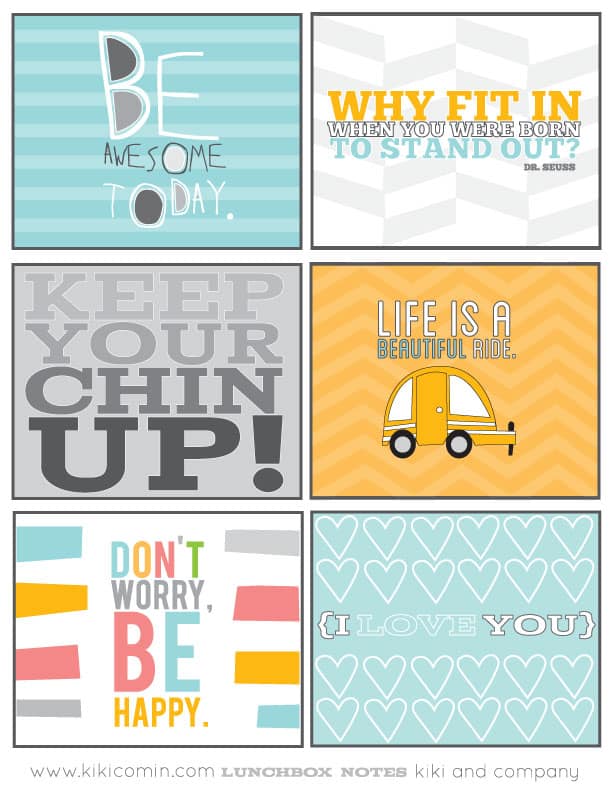 Modern Notes (via Kiki and Company) Inspirational sayings will brighten up any kid's day.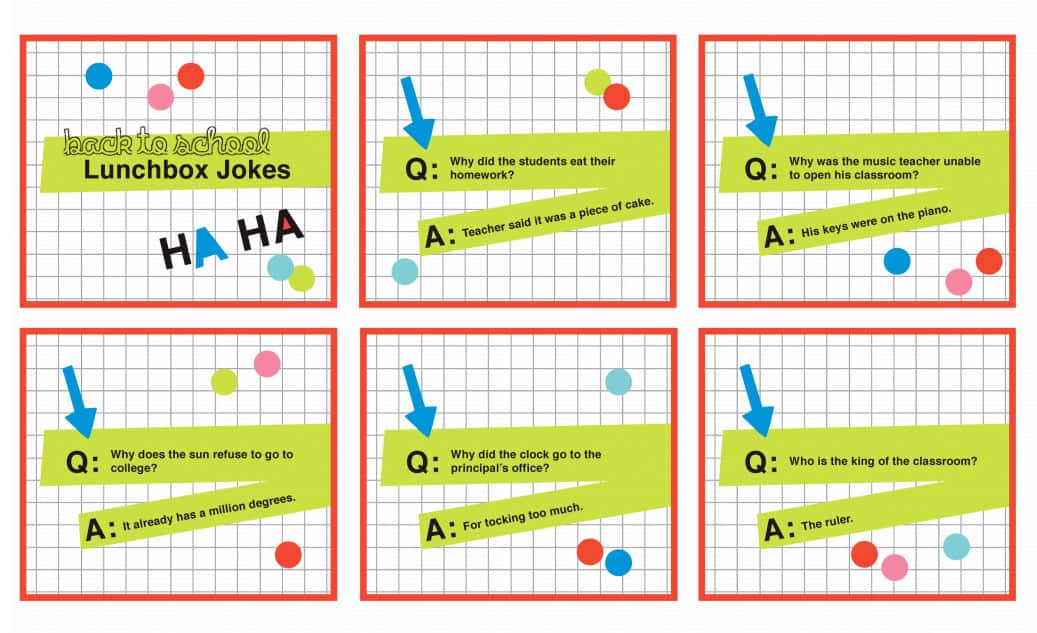 Back to School Jokes (via Paging Supermom) Silly school-themed jokes your kids can share with their lunchmates for a laugh.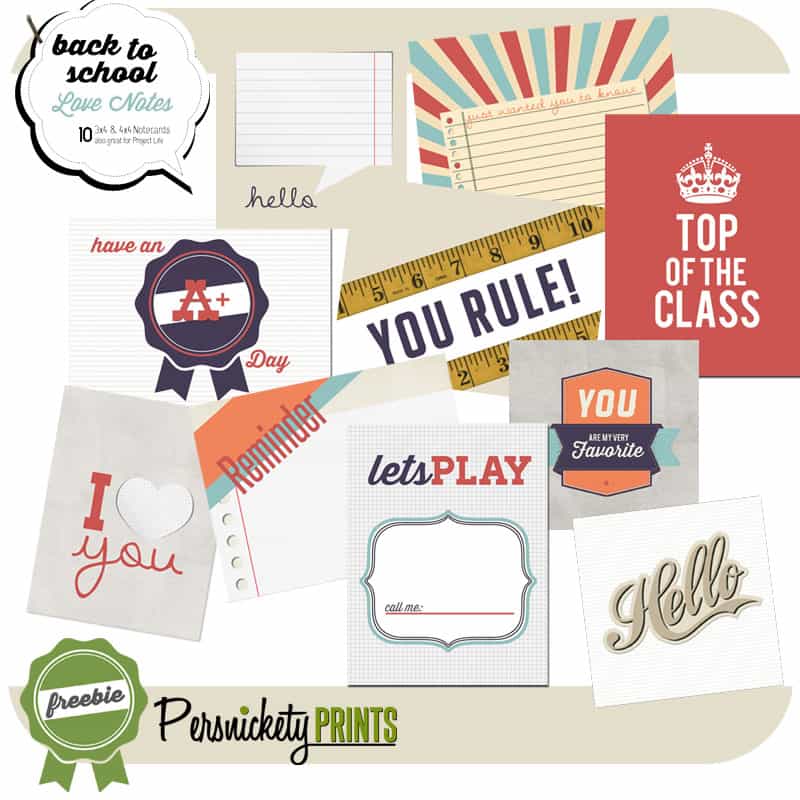 Retro Vintage Notes (via Persnickety Prints) Old school notes with retro prints and binder paper rule.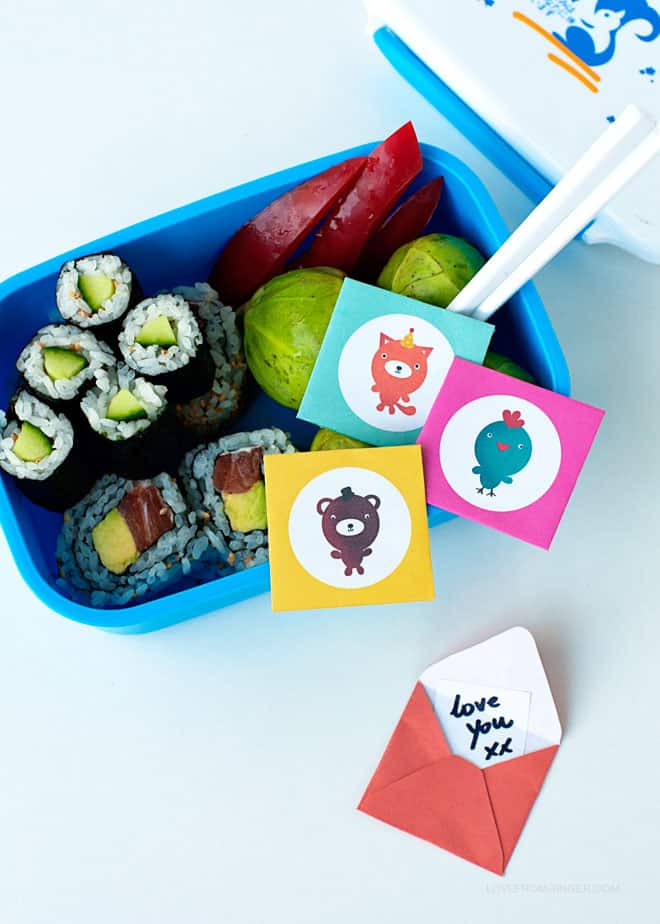 Lunchbox Buddies (via Love From Ginger) Tiny envelopes contain a sweet animal buddy for lunchtime companionship.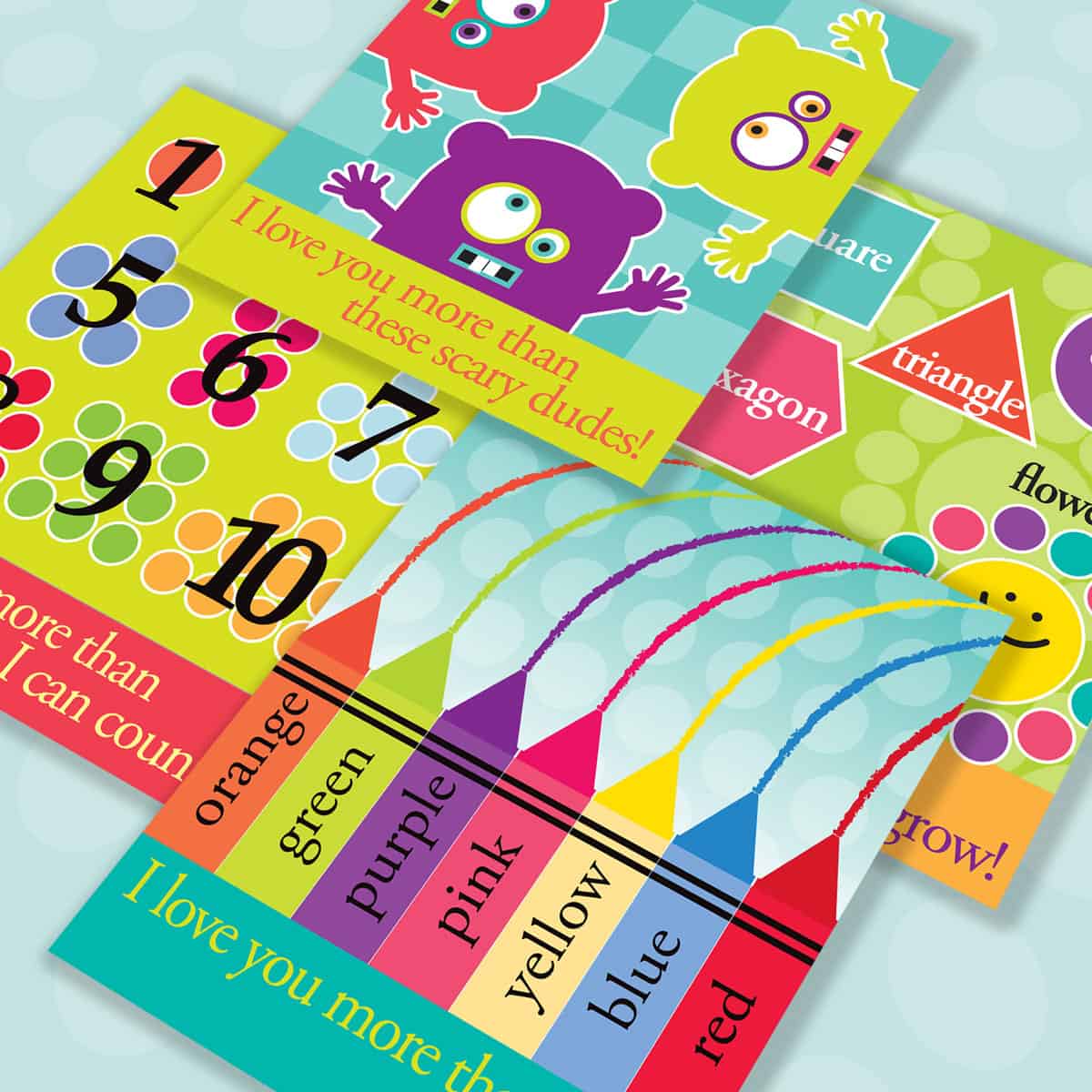 Cute and Bright Colorful Notes (via Maddalee)A bright, comforting message for little ones who are nervous about school.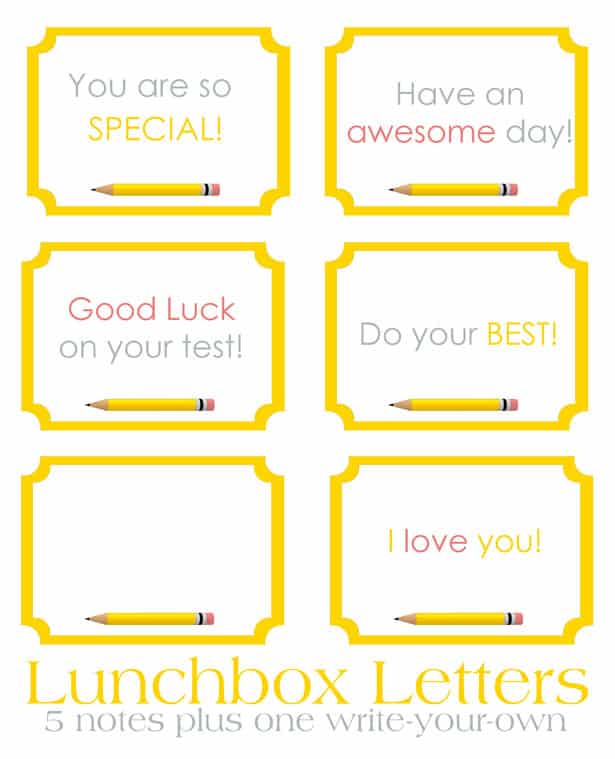 Simple Yellow Pencil Notes (via Blissfully Domestic) The perfect size for printing on sticker paper and putting in unexpected places.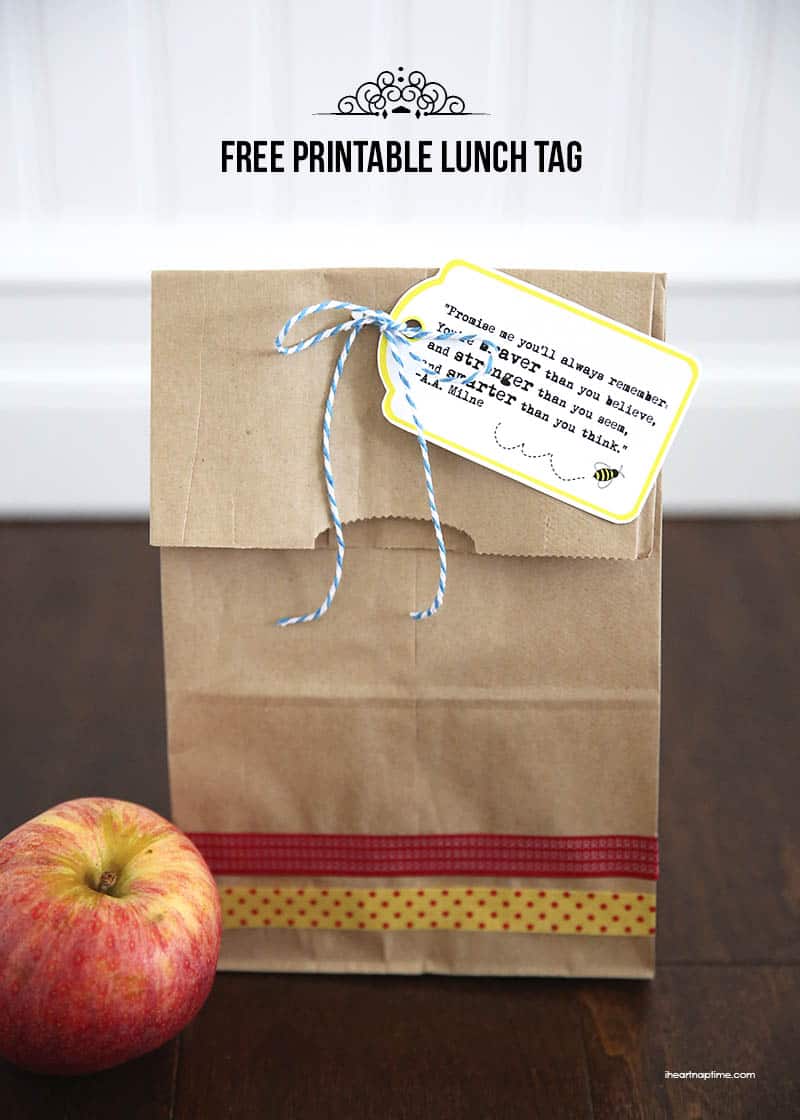 Inspired by Winnie the Pooh Quote (via I Heart Naptime) A wonderful old-fashioned tag with a heartening quote from the classic children's character.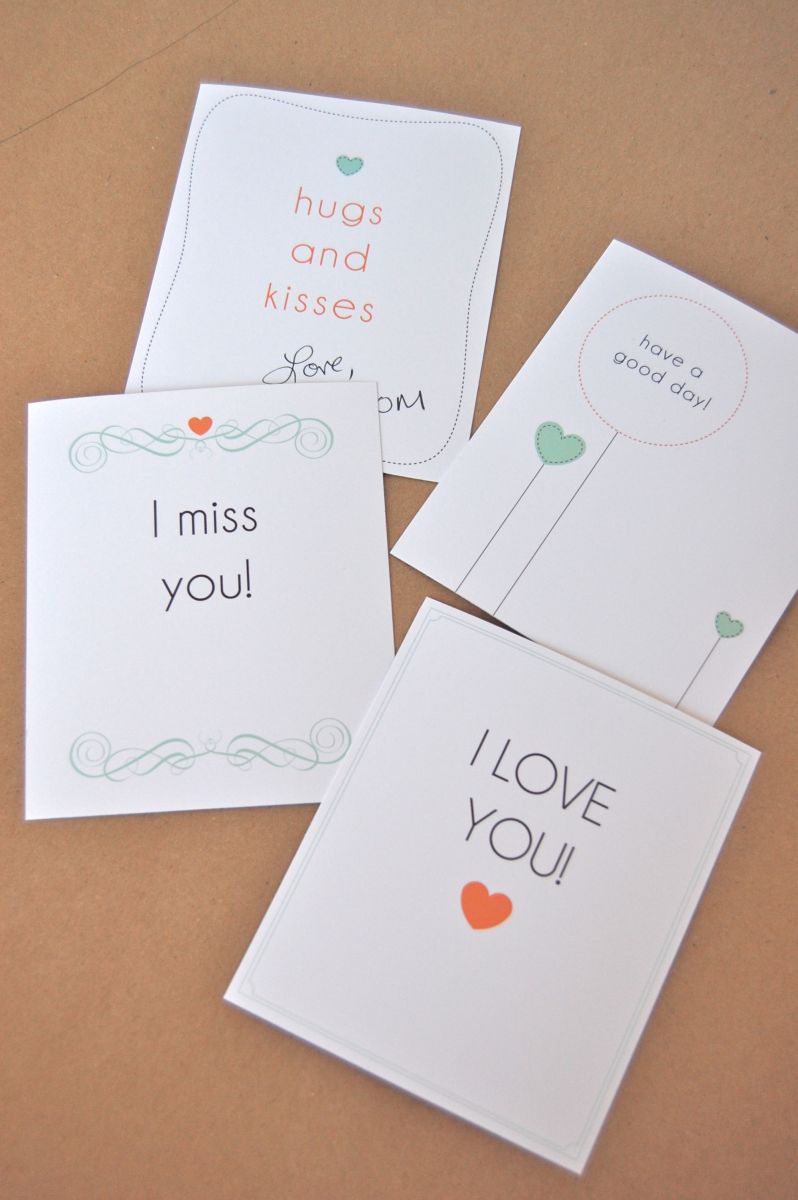 Simple and Sweet (via Frog Prince Paperie) Spice up your kid's lunch with these cheerful sayings.