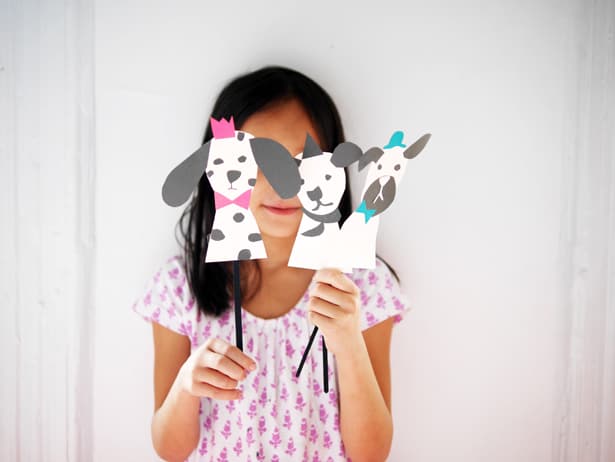 What better way to encourage story telling than with some puppet fun? If your kids love puppies and dogs, they'll enjoy making their own "pets" with these easy handmade paper puppets.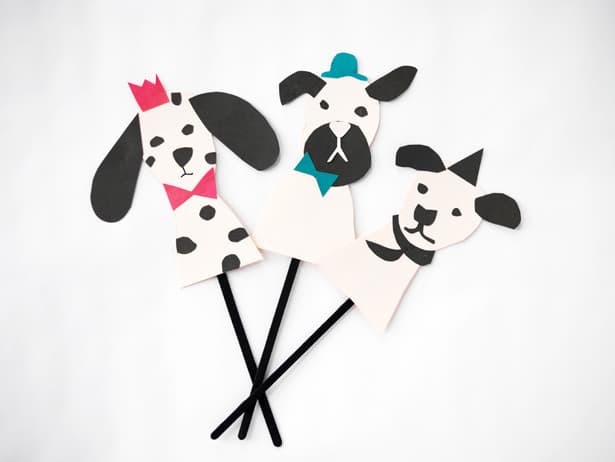 Paper Dog Puppets – Materials:
Free printable template
Scissor
Wood sticks
Colored markers
Tape
Download the free printable dog puppet template HERE.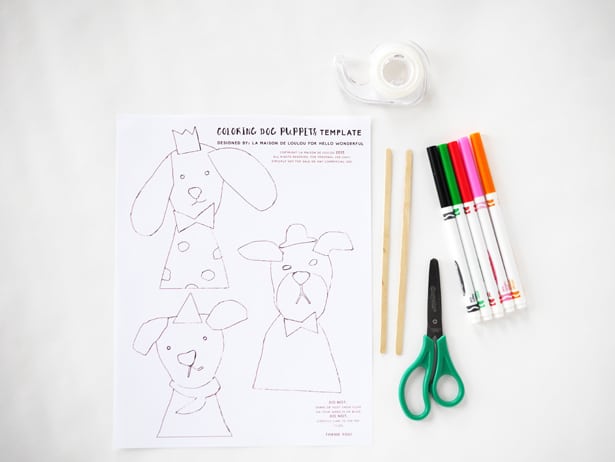 Step 1: have all your supplies ready including your printed template.
Step 2: Cut and color your dogs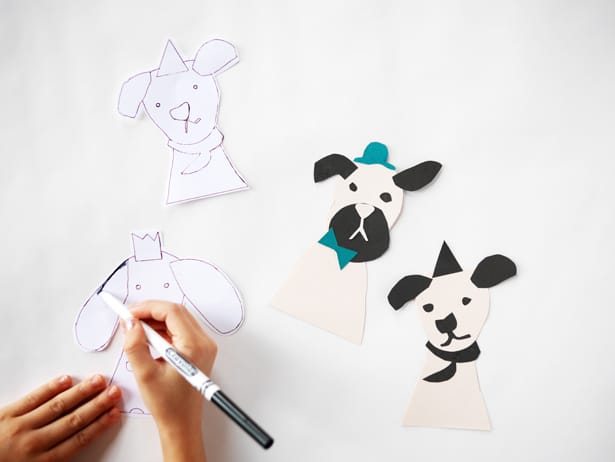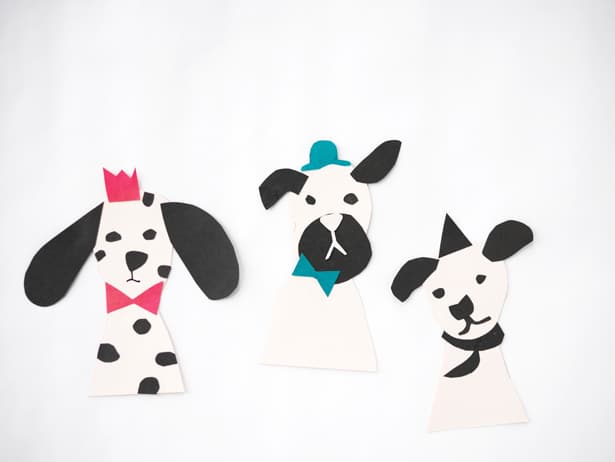 Step 3: On the back of each puppet, tape your wood stick. If you want you can color the stick too. It is optional.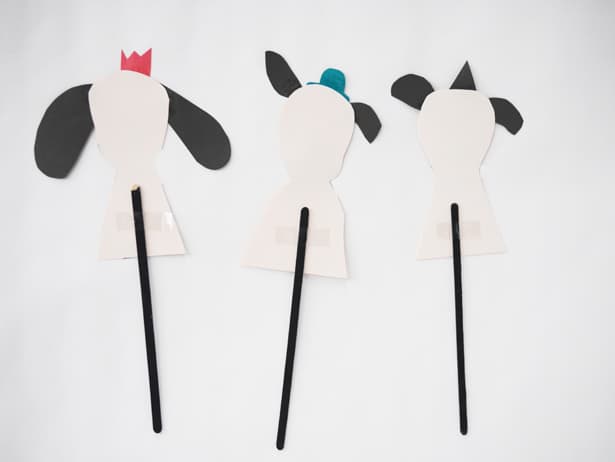 Step 4: You are ready to play!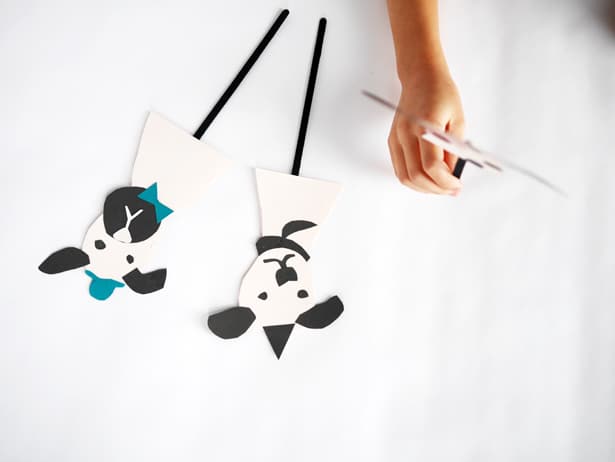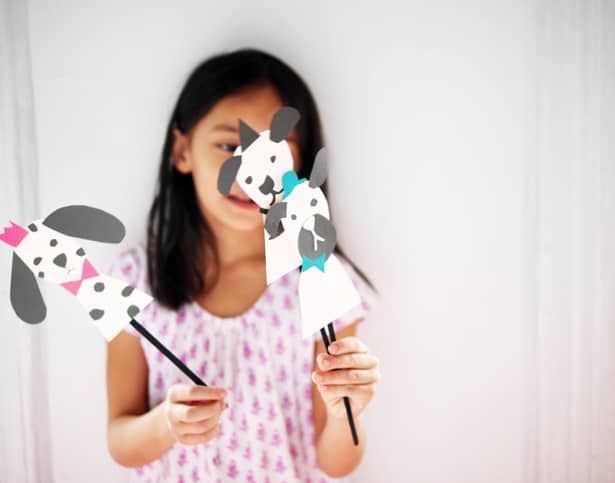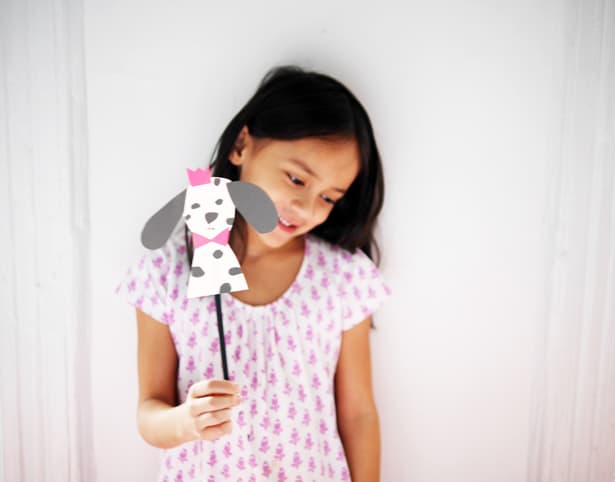 What are your favorite puppet crafts? Check out more creative projects for kids!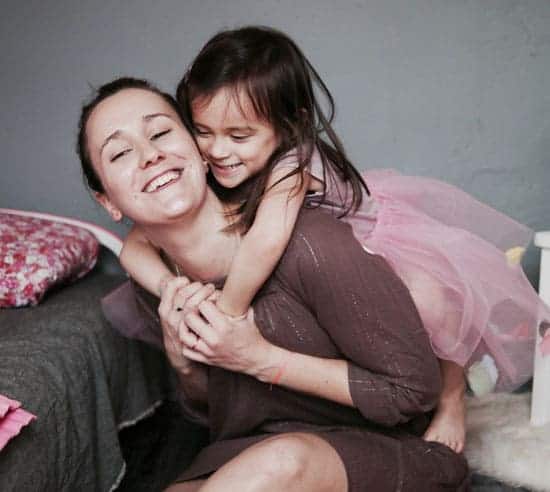 Marie-Laure, is an Architect first, a mom of two, but also a Do It Yourself kind of girl. She LOVES CRAFTING. Her blog La Maison de Loulou is a piece of her with simple and fun crafts, ideas, projects, and activities to do with your kids at anytime. Her children Louise and Roman are her inspiration and all the DIY's are made for them to have fun. Toys, games, costumes..she loves exploring the kids world with her own twist.