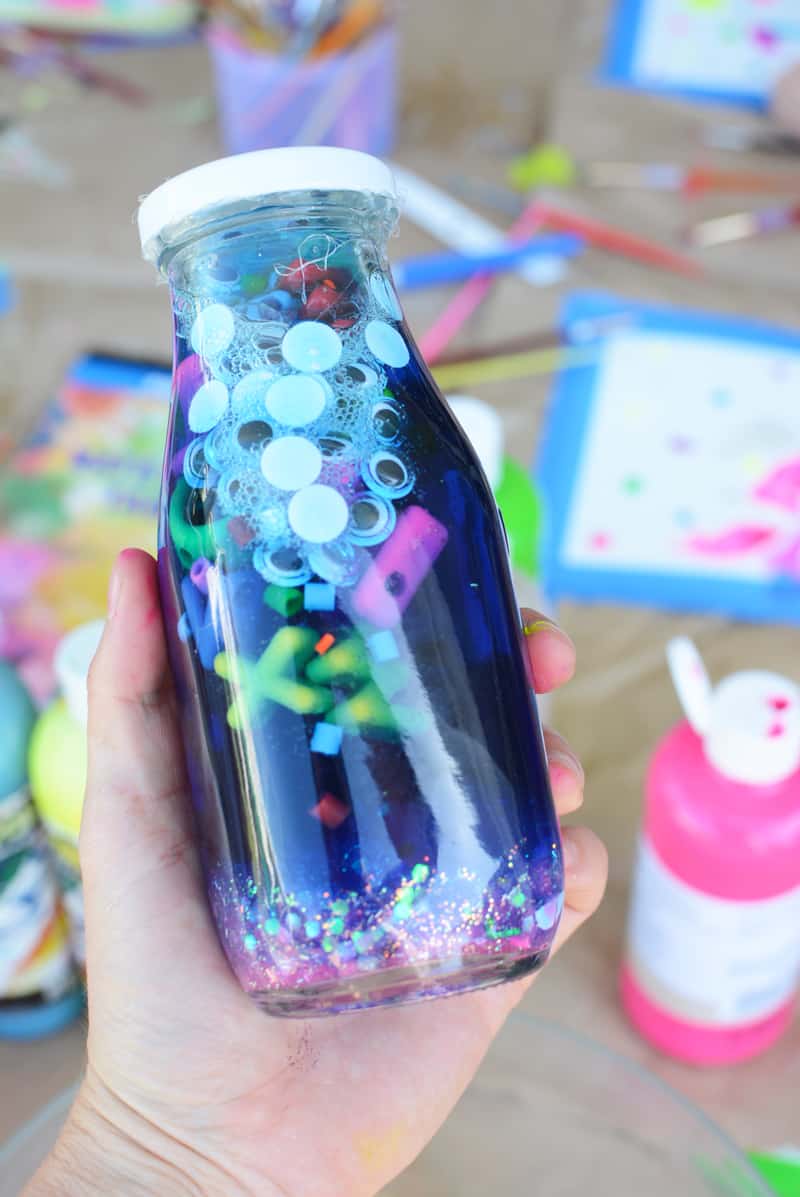 I know calm down jars are pretty common and some great tutorials have been written about them. But how about a party in a jar?! In truth, these started as calm down jars but the kids were having so much fun with them that we switched gears when one clever little 4 year old said "Mine makes me dance when I shake it. It's a party in a jar." Ha! I love four year olds.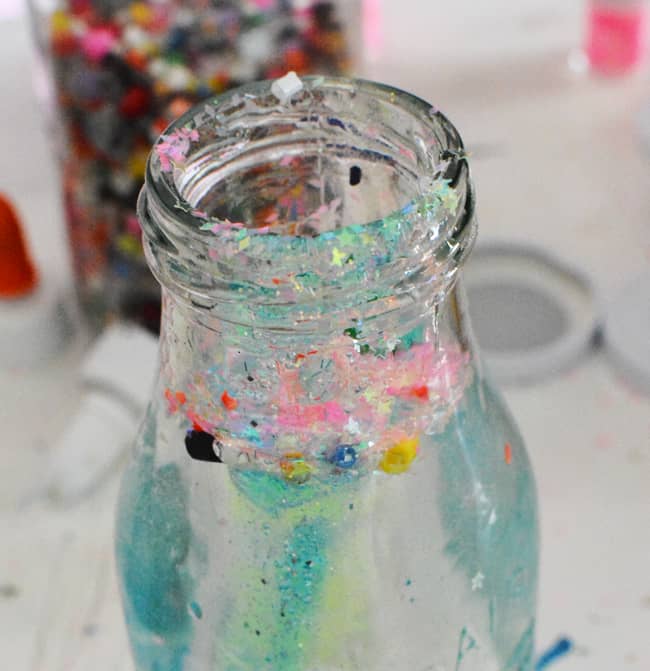 This couldn't be easier. Here's what you need…

Materials


sparkly glitter glue


a jar (recycled ones work great)


a glue gun


food coloring


glitter (always glitter)


googly eyes, beads, other colorful bits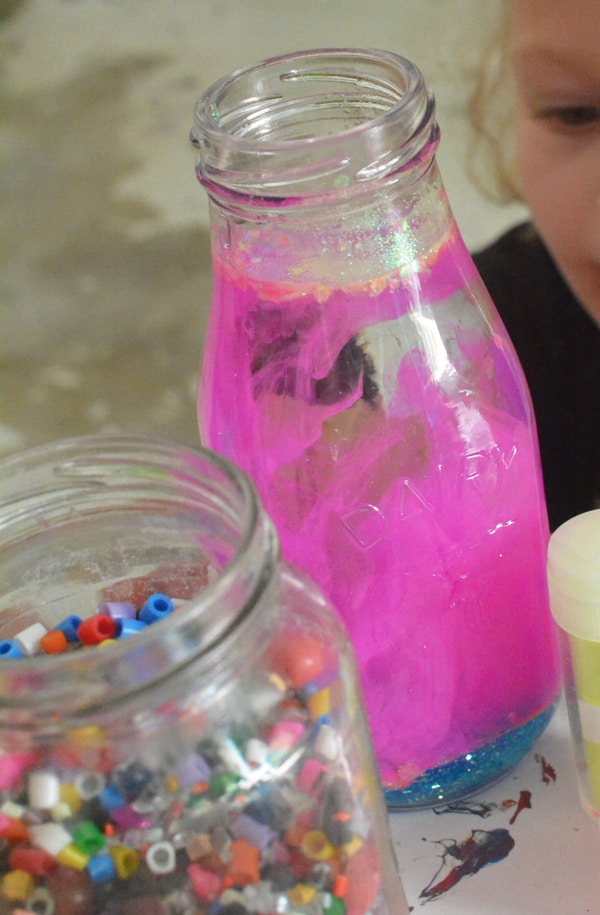 Steps:


1. Squeeze some glitter glue into the bottom of your jar. Maybe about an inch and a half to about two inches worth. There is no real set amount. Don't worry.


2. Add warm water almost to the top. The water needs to be warm or the glitter glue won't sort of melt into the water. Leave about an inch at the top.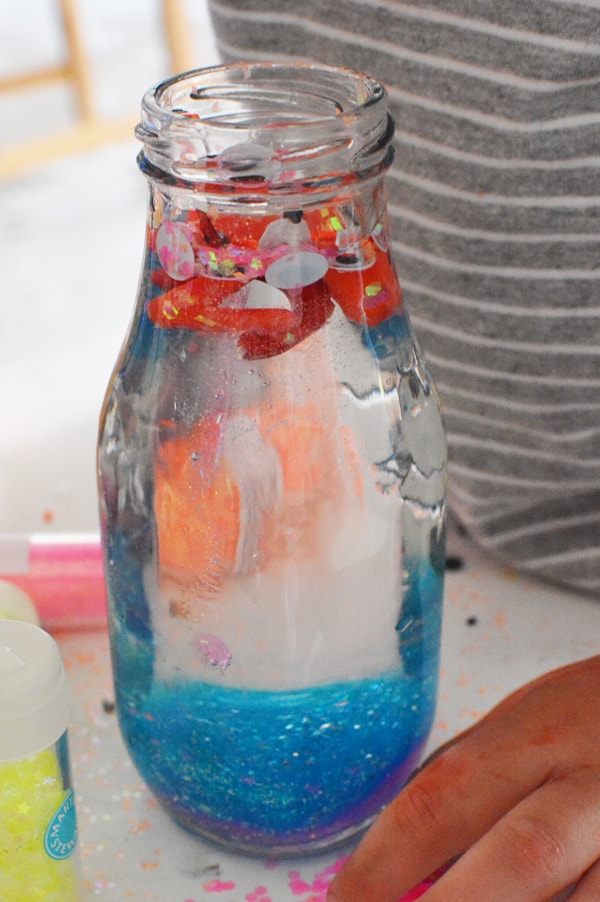 3. Add all your crazy party materials including the glitter and food coloring (you only need a few drops) to the water mixture. Anything goes for this part. Feel free to add a little extra water to the top if it's not mostly full.
4. Cover. Hold with two hands. Shake your booty off. Yup. Shake like there's not tomorrow. That's right. Now shake some more. Really put your hips into it. This is a party after all.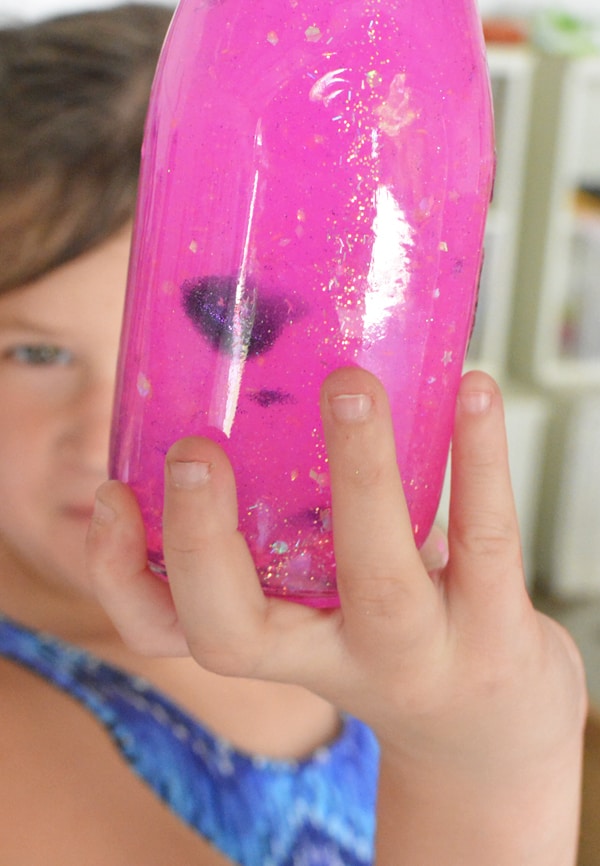 Watch as all the fun party elements shake rattle and roll in the jar. You just can't help but party.


*note* you might want to seal your cap shut with a glue gun. we want to contain this party if you know what I mean.


So there you have it. It may not be calm, but it's super fun and awesome. Thanks for having us over hello, Wonderful! It's always fun to party with you. xo Meri Cherry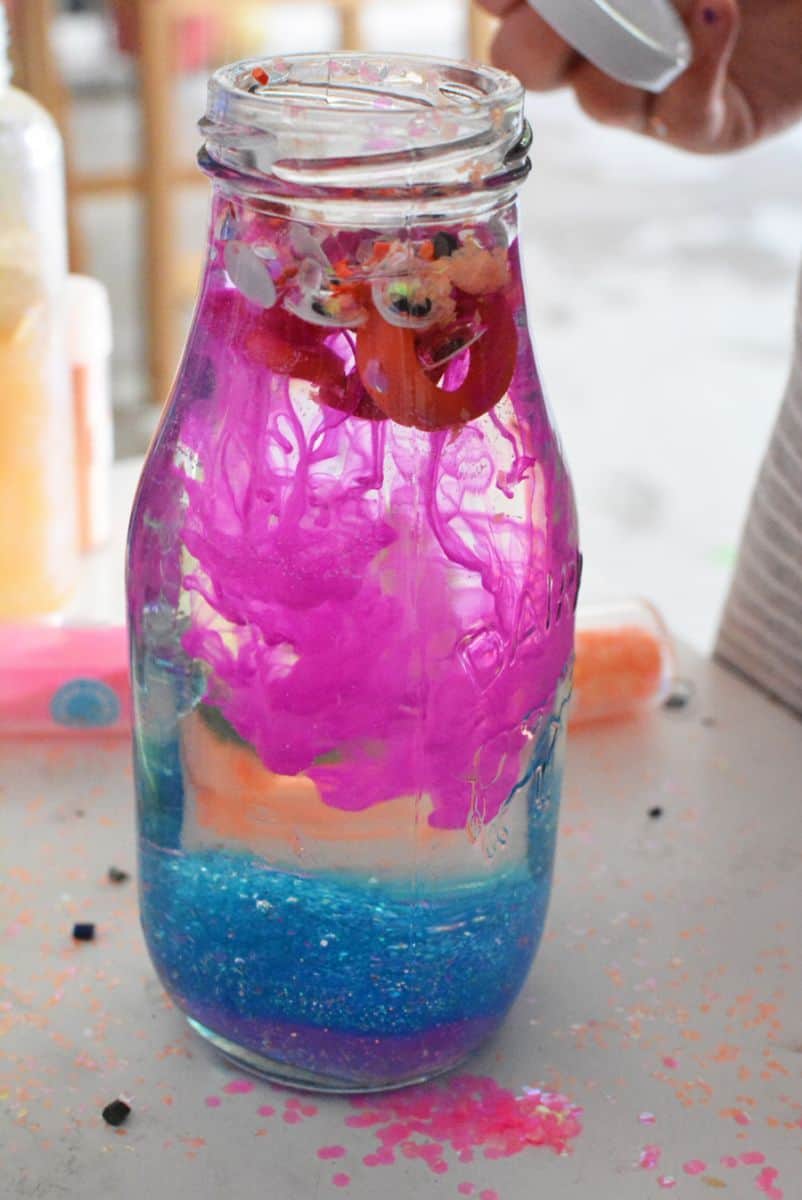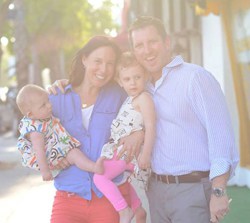 Meri Cherry, yes, that's her real name, is an arts and crafts blogger at mericherry.com. She lives in Los Angeles with her husband and two daughters. Meri works as an art teacher. She is passionate about the process of art, thrift stores, and the Reggio approach to learning.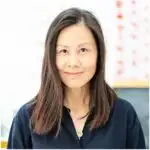 Agnes Hsu is a mom of three and has been inspiring parents and kids to get creative with easy activities and family friendly recipes for over 10 years. She shares her love for creative play and kids food to her 2MM+ followers online. Agnes' commitment to playful learning and kindness has not only raised funds for charity but also earned features in prestigious nationwide publications.