If like me you have crafty kids, chances are you have mountains of magnificent art works, drawings & paintings! Where do you keep all yours? Does it get thrown in the bin? Perhaps on the fridge?
Ours is displayed in all its glory in the playroom and the girl's bedrooms. If we had any more room on the fridge, I'm sure there'd be more there too! Alas, the fridge can only fit so much art.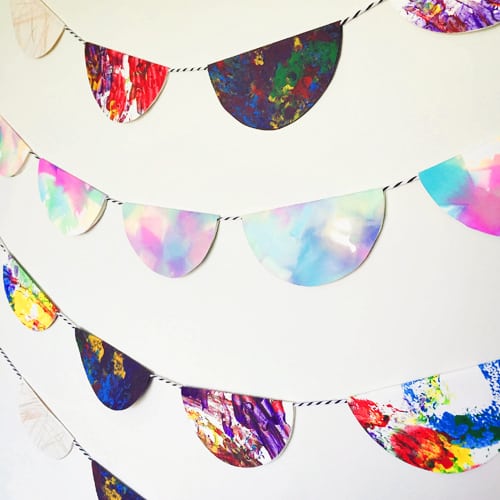 While I enjoy having the walls wall-papered in art, not everyone does – so today I'm sharing how to display Toddler Art!
Toddler Art Bunting – Materials:
– Abundance of Toddler Art
– Cup or plate (dependent on how big you want your circles)
– A pencil
– Scissors
– String
– Glue Stick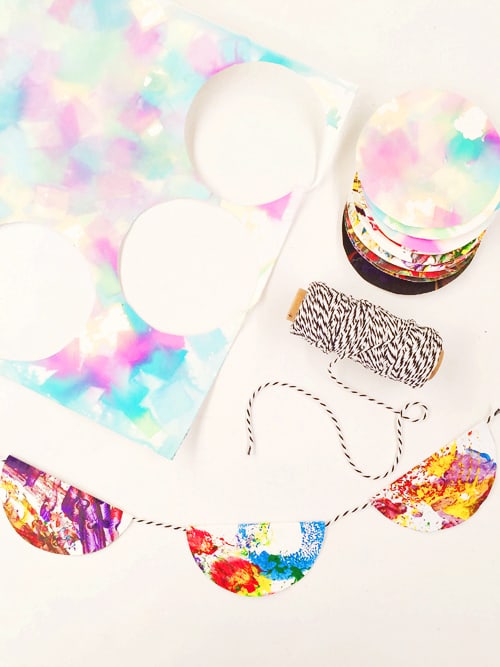 Instructions:
On the back of the paper, trace around cup or plate.
Cut out a few circles from each artwork or drawing and arrange along a length of string.
Fold the circles in half over the string; making sure the string is right up against the fold.
Glue the circle halves together!
While the multitude of scribble art may seem to be 'just scribble' it is likely to be something your toddler is proud of! Ask her about it! What has she drawn? Scribbling is such an important step as it eventually leads to recognizable shapes and letters.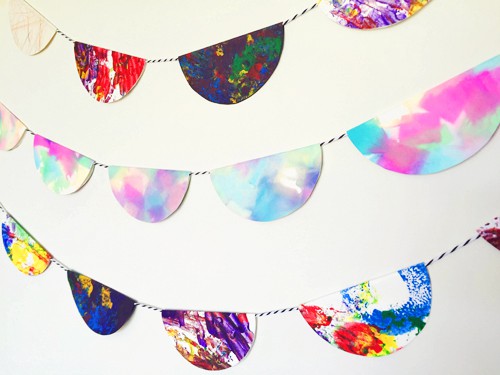 The amount of art is only going to grow as your toddler becomes a preschooler, so why not try this with your preschooler and let them make some bunting with their art!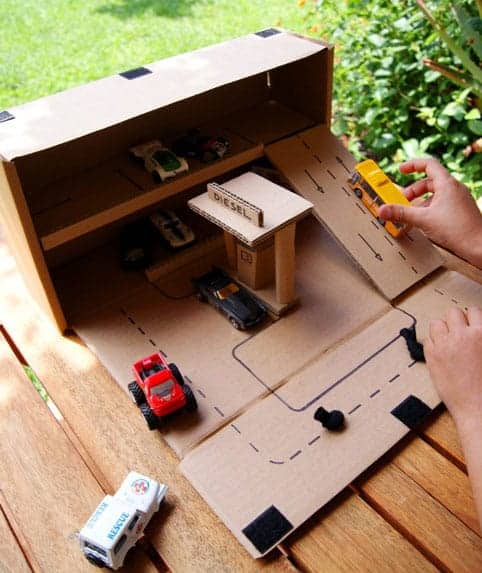 Olivia is a career Nanny & craft extraordinaire from Sydney, Australia. She shares her passion for children & creativity by providing simple arts, crafts & activities full of learning opportunities. Her aim is to encourage & inspire you to be creative with your babies, toddlers and preschoolers! You can find more from Olivia at www.acraftylivingcom or follow her on Facebook & Instagram at @acraftyliving!